Are you looking to boost your form submission rates?
Well, here's a secret: Adding  Elementor Conditional Logic Form Fields can work wonders! By implementing conditional logic, you can ensure that your customers only need to fill out relevant fields, eliminating the hassle of unnecessary information.
And guess what? This not only streamlines the form-filling process but also enhances the overall user experience.
Now, let me share with you the best part about Elementor's conditional logic form feature. It's incredibly easy to build! Yes, you heard it right.
Even if you're new to Elementor, don't worry. In this blog, I'll guide you through the process of creating an Elementor conditional logic form in just 5 simple steps.
But that's not all.
Along the way, you'll also discover the many advantages of using Elementor's conditional logic form and gain insights into when it's best to leverage this powerful feature.
So, let's dive right in and unlock the full potential of Elementor's conditional logic form together!
What do you mean by Conditional Logic In Forms?
Conditional logic in forms allows you to control how a form behaves based on what the user does. You can hide certain form fields or multiple fields and show them only when the user takes a specific action or selects a certain option.
This practice is quite common in WordPress forms these days. Many people use conditional logic because it helps make their forms easier to use. Instead of showing all the fields at once, they can show only the ones that are relevant based on what the user chooses.
Why do we need Conditional Logic in our forms?
Conditional logic in forms is an invaluable tool that enhances the user experience and makes form-filling a breeze. Let me explain why we need it.
First and foremost, conditional5 logic allows us to create personalized and dynamic forms tailored to each user's needs.
By hiding irrelevant fields and showing only what's necessary based on the user's actions or choices, we can make the form feel more intuitive and streamlined. This not only saves time for the user but also reduces the chances of errors or confusion when filling out the form.
Imagine a scenario where you're filling out a lengthy form, and some fields are irrelevant to you.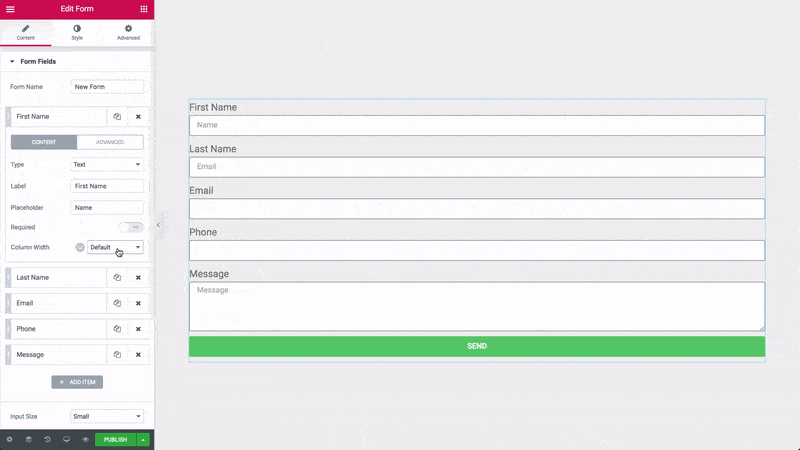 With conditional logic, those unnecessary fields can be hidden, reducing the visual clutter and focusing your attention on the important aspects. It's like having a form that understands and adapts to your specific requirements.
Conditional logic helps to gather accurate and meaningful data.
By tailoring the form based on specific conditions, we can ask targeted questions and collect information that is relevant to the user's situation. This ensures that the data we receive is more accurate and valuable, as users are not overwhelmed with irrelevant questions.
Also, conditional logic empowers us to create interactive and engaging forms. By showing or hiding fields based on the user's input, we can provide instant feedback or guide users through a step-by-step process, making the form-filling experience more interactive and enjoyable.
Let's discover the step by step guide to create conditional logic in forms. 
Method 1: Drag-and-Drop Form Builders
One of the easiest ways to add conditional logic to your forms is by using drag-and-drop form builders like Elementor, Gravity Forms, or Formidable Forms.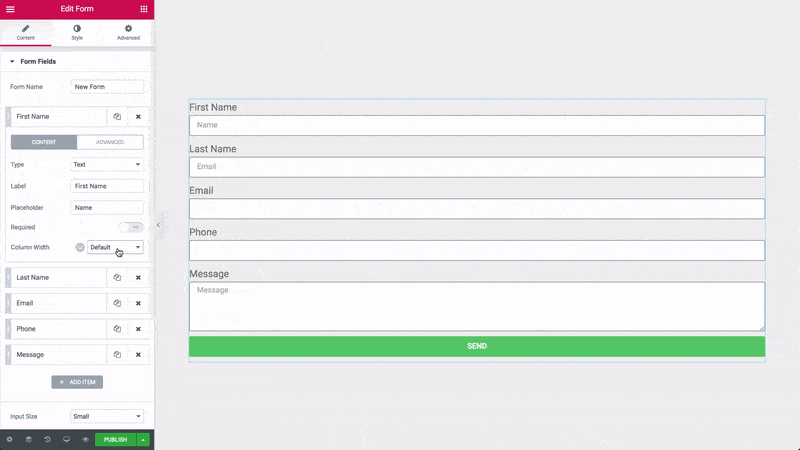 These intuitive tools provide a user-friendly interface that allows you to visually design your forms and effortlessly implement conditional logic. With a simple drag-and-drop approach, you can customize your form fields, set up rules, and instantly see the logic in action. It's like painting with logic, giving you full control over how your form behaves.
Method 2: Plugin Extensions
If you're already using a form plugin on your WordPress website, you'll be glad to know that many plugins offer extensions specifically for adding conditional logic. These extensions seamlessly integrate with your existing form plugin, expanding its functionality and unlocking the power of conditional logic.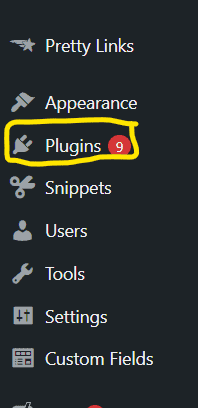 Whether it's an extension for Contact Form 7, Ninja Forms, or WPForms, these plugins make it easy to implement conditional logic without having to switch to a different form builder.
Method 3: Code-Free Conditional Logic Builders
Not everyone is comfortable with coding, and that's where code-free conditional logic builders come to the rescue.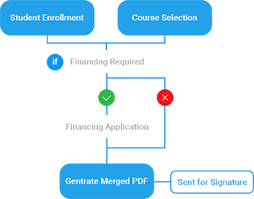 These intuitive platforms, such as JotForm or Typeform, offer a visual and intuitive interface for creating forms with conditional logic. You can define rules, set actions, and customize the behavior of your form fields, all without writing a single line of code. These builders are designed with simplicity in mind, making it accessible for anyone to add advanced conditional logic to their forms.
Method 4: WordPress Form Themes and Templates
Another effective method to incorporate conditional logic in your forms is by utilizing pre-designed form themes and templates. Many form builders and plugins offer a wide range of professionally crafted themes and templates that come pre-equipped with conditional logic.
You can choose a template that closely matches your requirements, customize it as needed, and you'll have a form with conditional logic up and running in no time.
It's a great option for those who want a quick and convenient way to implement conditional logic without starting from scratch.
Method 5: Custom Development
For those with more advanced requirements or unique form designs, custom development offers the utmost flexibility. By leveraging languages like HTML, CSS, and JavaScript, you can create highly tailored forms with conditional logic that align perfectly with your vision.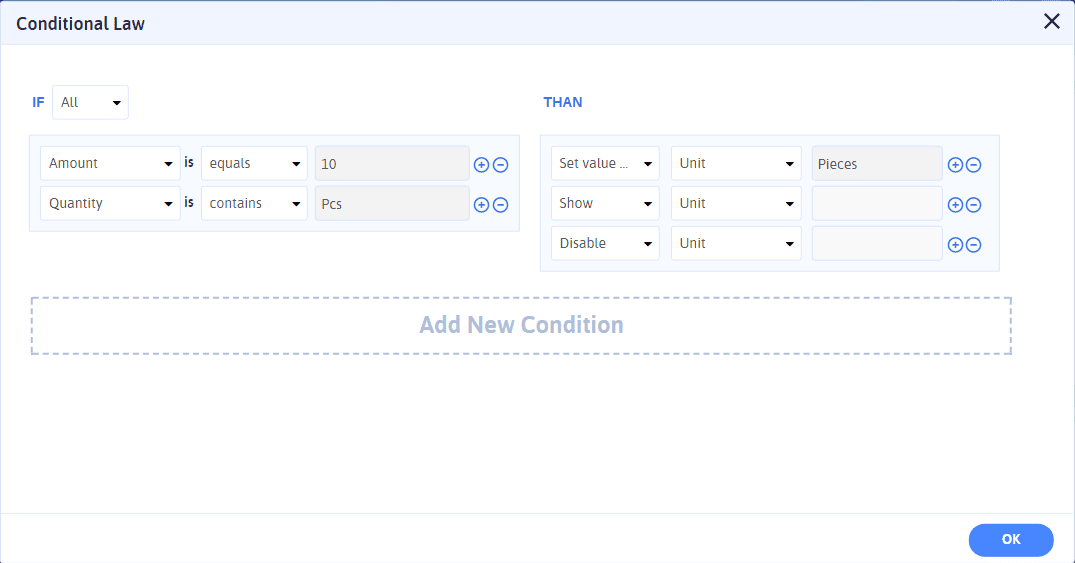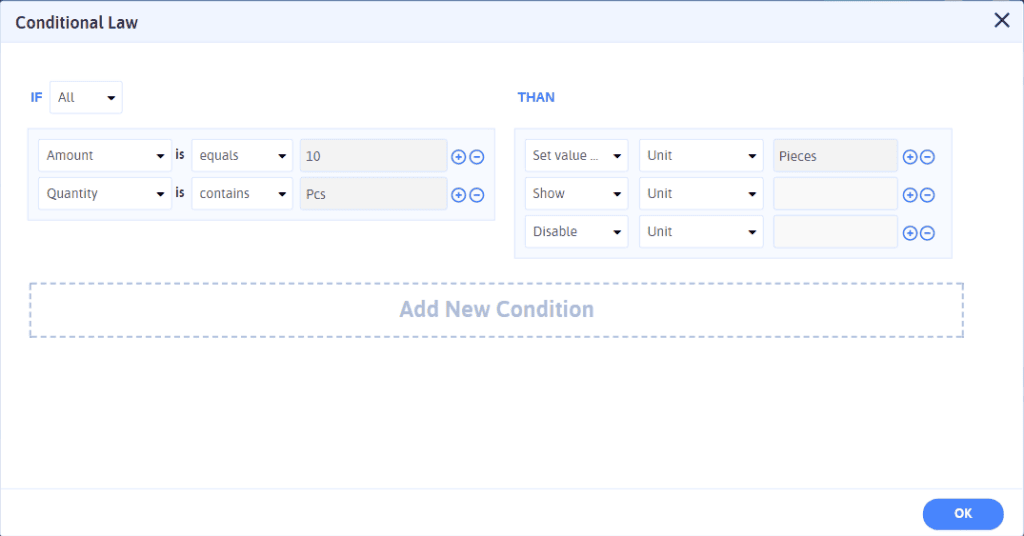 Whether you're working with a web developer or have coding skills yourself, custom development allows you to have full control over the design, behavior, and functionality of your forms.
Final Thoughts
Adding conditional logic to your forms is a surefire way to enhance the user experience, increase form completion rates, and gather more accurate data. With the five methods outlined in this article, you have a range of options to choose from, depending on your skill level, preferences, and project requirements.
So, whether you opt for a drag-and-drop form builder, a plugin extension, a code-free conditional logic builder, a pre-designed template, or custom development, the goal remains the same: to create forms that engage users, adapt intelligently, and make the form-filling process a breeze.
Also Read: