iPhone does not have so big screen.
I personally like the screen size of the iPhone 5 just as it is quite handy but if you are an avid Video watcher you will not like to play video in the app which does not provide you a landscape View option.
And there are many such apps. So what can be the solution? Here we are with an amazing Cydia Tweak that will enable you to see all the videos in Landscape mode.
Landscape Videos – is the best answer to the question "How to play video in Landscape View always with your iPhone?"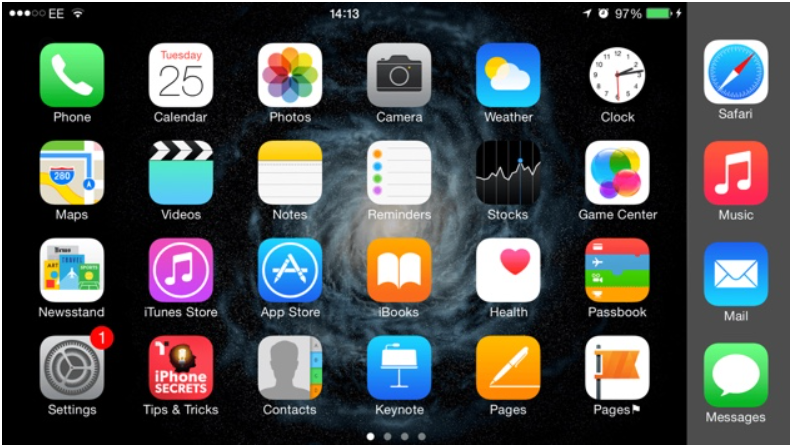 This app is just amazing as it forces some portrait-only apps to play video in landscape mode.
How Does it Work?
In order to have access to the facility, you have to install the app.
After you install the app a new menu will be seen on the stock settings app. This menu decides your privileges as well as your command over the app.
By using these settings you can enable or disable the basic functionality of the tweak.
These settings enable this app to be classified as fully customizable.
Don't you believe me?
This app will give you options such as whether the tweak should come into action only when you want to view a video in the landscape while the orientation lock is on, or if landscape mode should be added to non-supported apps and video players.
This tweak will also enable you to decide what must be the preferred orientation for playing videos that are originally played with the app in portrait mode.
Voids: How To Play Video In Landscape View Always With Your iPhone 
Our Say About How To Play Video In Landscape View Always With Your iPhone 
I liked the tweak most as it does not force you to do anything. There is nothing mandatory with a tweak.
You will have all the control over the function and configuration of the tweak. This app provides you the facility to bypass the orientation lack feature.
Being a Video watcher you will like to have the app on your iPhone.  You can download the app from the Cydia store.
You can download the app from the ModMyi repo of the Cydia store as a free download.
Don't hesitate to let us know your views including your criticism.
Comment below and be social to share the post if you have liked it.
Quick Links –