In this post, we have featured  Is Udemy Accredited? which includes detailed insights into Is Udemy Accredited?. So let's dive in.
Interested to take up an online course on Udemy?
But 'Is Udemy Accredited' bothering you?
I know this question haunts a lot of potential customers of Udemy.
But I promise you that by the end of the article I will let you know Udemy inside out and you will find yourself standing in a confident position to make an informed decision. So let's get into the article.
Udemy Overview
Udemy is an online course provider. The platform brings together people interested to teach as well as learn.
Over 100000 courses are available on the platform on a wide range of topics like coding, software development, mobile development, animation, cartoon drawing, music, grammar, different languages, etc.
It is a vast ocean of knowledge from where people can choose the courses they like at an extremely affordable price.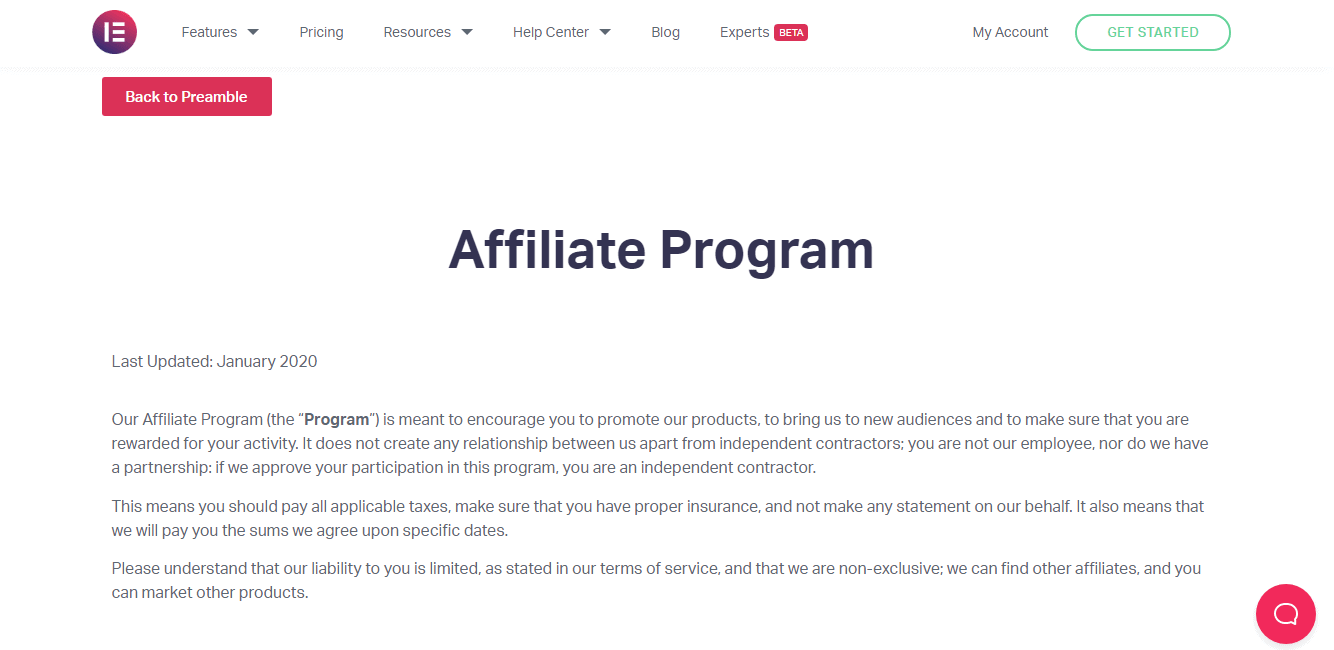 It is also an excellent platform for those who want to share their knowledge with others.
You can create your online courses and sell them for profit on Udemy. Since it has global outreach, your courses can be availed by people from various regions of the world.
As instructors also you can be guided by Udemy to develop good quality online courses and sell them.
Udemy makes use of different methods like retargeting ads, external promotions, search, and discovery, and email campaigns to promote the courses of its instructors.
Udemy also has connections with popular content sites like LivingSocial, Groupon, etc for promotions. One of the most important functionalities is the course quality checklist.
That is used to ensure that all the courses put up on Udemy are professional, marketable, credible, and beneficial for the students. 
Since the courses do not require any pre-qualifications, anyone can purchase them and all of them are self-paced. Once you have signed up for a course then it all depends on you how you want to learn.
For all the paid courses Udemy provides a certificate of completion. 
You can access the courses on practically all the devices. Windows, Linux, Mac,iPad all support Udemy equally well. Udemy does its best to make you skilled and learned in the comfort of your home.
Udemy Course Features
Almost all the courses available on Udemy have some common features. Let's find out what they are.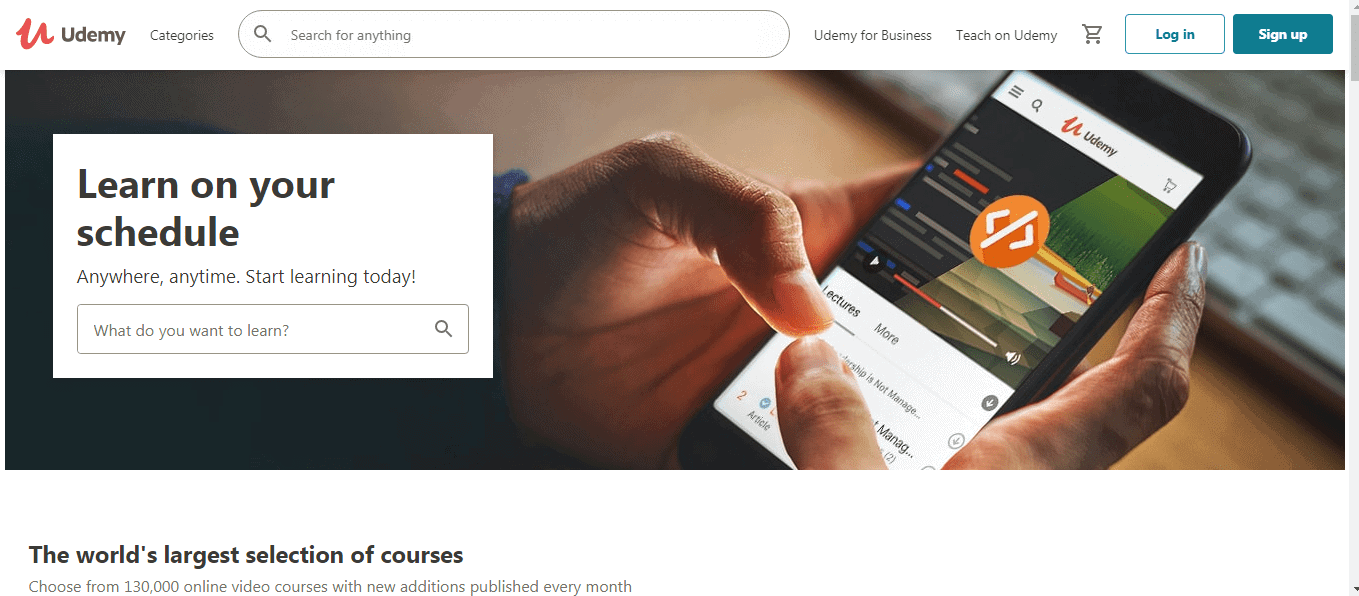 A large number of courses:

At present Udemy offers 15 classes of courses. They cover almost all fields. On the same platform, you can learn about software development and music. Isn't it interesting? The classes of courses have subcategories and for each sub-category, several courses are available from different instructors.
No prerequisites for buying courses:

You don't need any qualifications to take up a particular course on Udemy. Neither do they evaluate your present knowledge before buying a course? You can sign up for literally anything you like, at any time.
Accessible on all devices:

The courses on Udemy can be viewed on all devices. Be it your computer, mobile phone, tablet, the laptop you can access the courses anywhere you like.
Instant access:

As soon as you enroll for the course, Udemy gives you all the learning modules immediately. The PDFs, checklists, videos, guidelines everything are electronically available for you to download and get started, the moment you want.
Self-Paced:

The learning modules are primarily videos of different durations. So students can watch it at any time of the day. They can pause, replay, and review the video as many times as they want.
Effective Assessments:

Udemy makes sure that what you learn stays with you forever. Therefore it has made facilities to assess yourself. In between the video lectures, you can find quizzes to examine what you have learned till then. Besides, there are systematically designed practice tests with timers to ensure effective learning and to boost your confidence. You can review your answers before submitting, get your score, and will get an explanation for every answer that goes wrong.
Review System:

Purchasers of a course can leave a review and rating of the course which the prospects can see before paying for that. Moreover, most of the courses display a preview of the course which you can check before buying. By that, you can easily get to know the outline of the course and the pedagogy of the educator.
Certificate of Completion:

Most of the courses give a certificate of completion at the end of the course. But those certificates might get questioned in your professional circle. So, if you are purchasing a course for reasons other than gaining knowledge, then it's better to do some research regarding the value of the certificate.
Lifetime Access:

You just have to pay once and upfront for the course you are interested in. This ensures lifetime access for you to the course. You can review certain topics and take the entire course again if you want.
Are Udemy Courses Accredited?
Udemy is not an accredited institution, neither are its courses. This means completing a particular course from Udemy is not equivalent to college credit or CEUs(Continuing Education Units).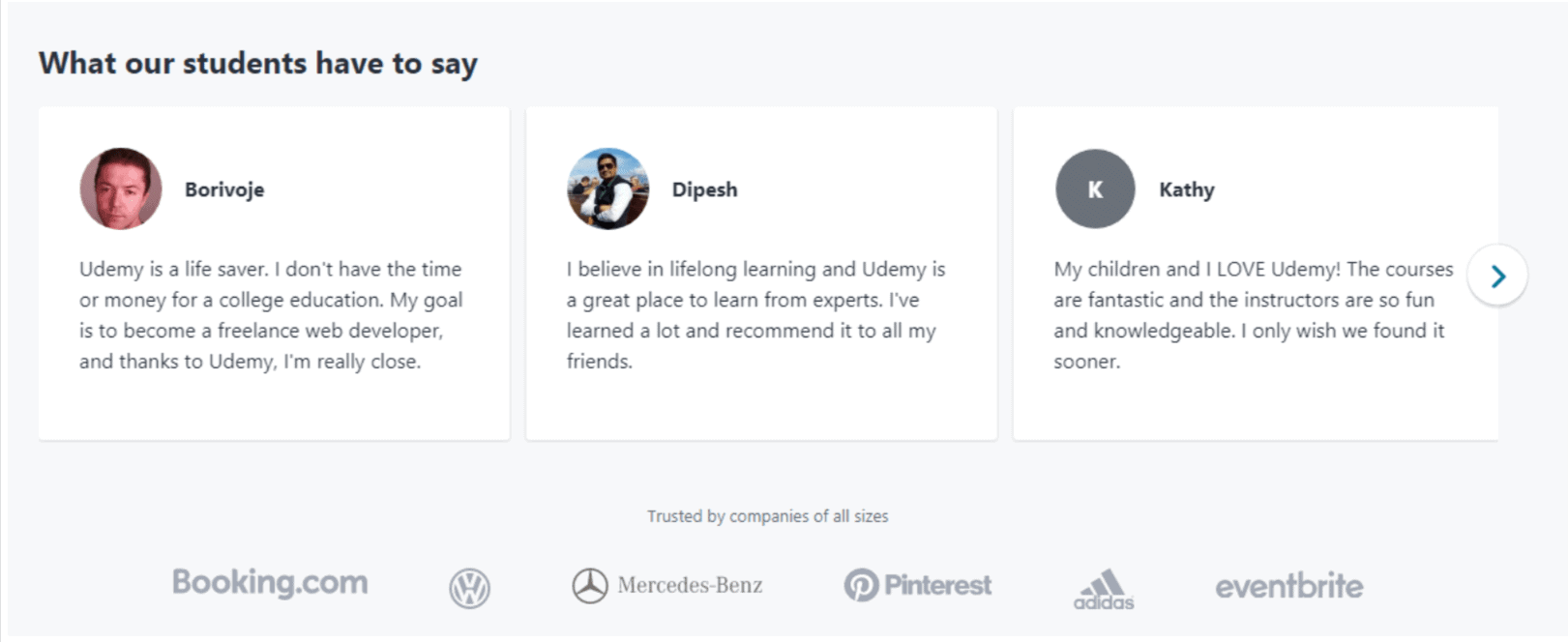 When you show your Udemy certificates during the recruitment process, there is a high chance of them not being acknowledged by the recruiters. Now, the question arises, why is it so?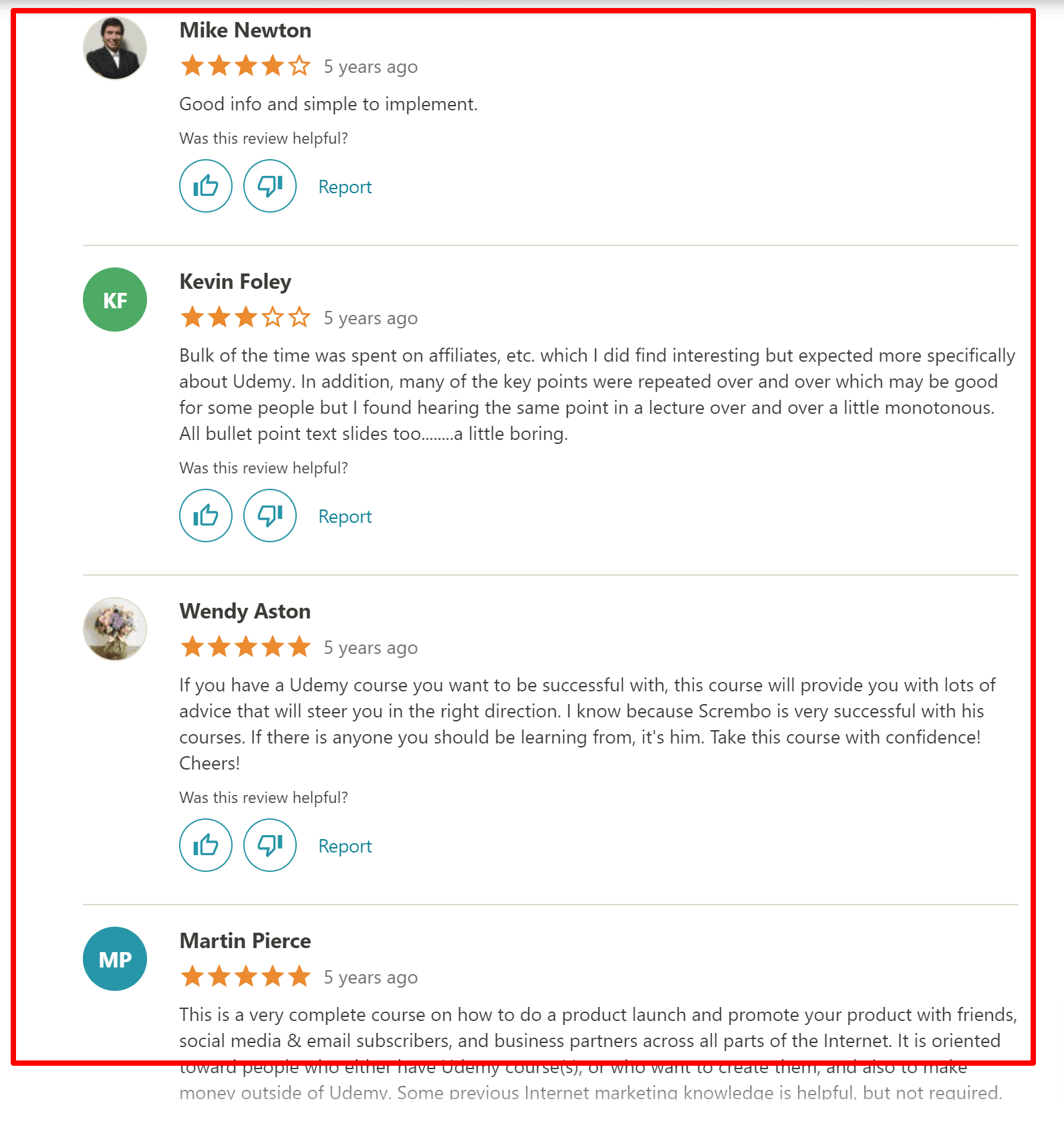 It is because Udemy allows everyone to create and sell courses for their profit. That means anybody can put up a course on Udemy even though they do not have the desired qualifications or the required experience in that particular field.
This indicates that all the courses you take up from Udemy might not be valid.
But this does not mean that courses are not up to the mark. It has been one of the leading online learning platforms for years and that's not easy to maintain without quality.
When accreditation comes to question, it's a no, but I don't want you to take away a wrong impression about such a reputed platform.
Udemy Certificates
Udemy provides certificates at the end of all the paid courses. However, for free courses and courses involving only practice tests, you will not get a certificate.
The certificates can be downloaded and stored as .pdf or .jpg files and can be shared on different social media platforms. But when it comes to formal accreditation, you cannot use the Udemy certificates since Udemy is not an accredited institution.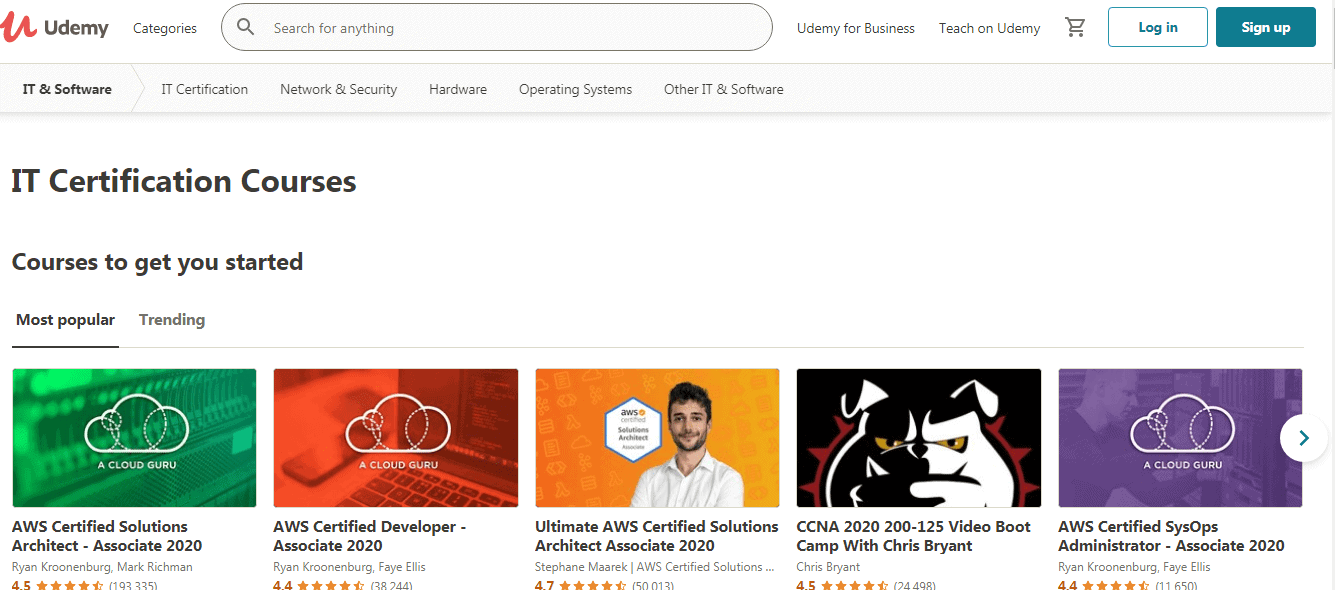 Udemy Pricing 
One thing that makes Udemy unique among its competitors is the tremendously low prices at which the courses are offered. People are even baffled at its affordability.
On Udemy you don't have to pay a recurring monthly fee. Ya, you are correct, it's not subscription-based. So all you have to do is pay for the course you want to take up. And here comes the real excitement.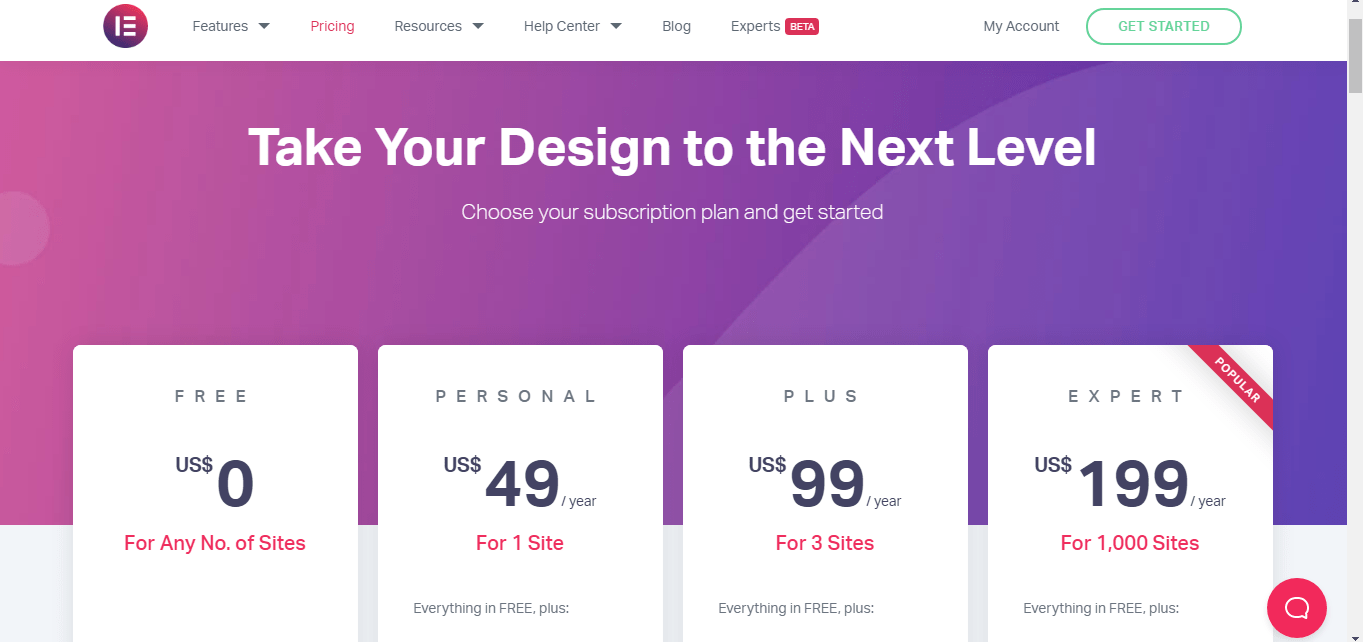 Almost all courses are available between $20 and $200. Most of the courses you can purchase for just $10 and it can even go low in some countries.
Very often you will come across Udemy sales where heavy discounts are available on the courses, especially during special occasions like Christmas and New Year. Do not hesitate to explore the platform for new courses. There might be some of them which you want to purchase but the prices might not be suitable for you.
In those cases, I will tell you what I do. I keep the courses in the wishlist and whenever they announce a sale I just grab them at the speed of light. 
Now if you are thinking about a free trial, then no, Udemy does not provide a free trial. It is Udemy Pro that gives a 7-day free trial. Still no worries.
You have surprises waiting. If for any reason you feel that the course is not for you then by requesting a refund within 30 days, you can get back every penny you have invested. 
If you want to create your courses on Udemy then you have two plans at your disposal costing differently based on the features and your team size. You can choose the one based on your suitability. The plans are:-
Udemy Team- $240/year
Udemy Enterprise- contact the vendor
Free Trial- Present
I am sure that after reading this section of the article, all you are thinking is signing up with Udemy to take up your favorite course. What are you waiting for?
Go, get it. Udemy is looking forward to expanding the domain of your intelligence.
Udemy Pros and Cons
Our decision to avail of a service depends primarily on the number of benefits we get from it.
All products and services in the market have a set of advantages as well as disadvantages. If the merits outweigh the demerits then we get convinced of the credibility of the service and get motivated to purchase it. Now let's see where all Udemy leads and where it lags.
Quick Links:
FAQs: (Is Udemy Accredited?)
💼 Can I access a course even after completing Udemy accredited?
Yes, the course will still be accessible even after you complete it if you have a good standing account. Udemy however will continue to hold a license for all its courses. You can get back to any topic for revision or in fact, can take the course again, whenever you want. Once you buy a course on Udemy, it becomes yours for good.
🎉 What demands does my Udemy course have to meet?
For any course on Udemy, you need to prepare a minimum of 5 learning modules having video content for 30 minutes at least. Every course on our platform goes through a quality review process so that students have a great experience learning with us.
✔Will I get a certificate of completion for any course I take up on Udemy?
No. Udemy provides a certificate of completion for only the paid and approved courses. For courses that are free and involve nothing but practice tests, no certificates are given. However, you can get certificates for free courses provided you have registered before 17th March 2020.
Conclusion: Is Udemy Accredited?
Since you are reading this, I must assume that you have got all your questions related to Udemy answered. Udemy is undoubtedly a vast sea of knowledge that offers a plethora of courses. What they provide is pretty much everything you would ever wish to learn. 
But at the same time, we discussed in this article that Udemy is not accredited. So the certificates you get after completing the courses in Udemy is not acknowledged in the professional circle.
But don't get disheartened, they speak of your eagerness to learn and your existing knowledge in the field. After all learning should not be restricted to finding a job.
You have an amazing platform to polish your skills, learn new ones, and boost your confidence in the process. Probably there is no second place where you can get the courses at such cheaper rates.
If you are a relentless learner, then Udemy is the platform for you. Explore the ocean of courses and pick up one by one all you like.