In this post, we have done an In-depth and trustworthy Jane Goodall Conservation Masterclass Review 2023, Hope it makes your decision easier to go for the Masterclass or not.
That is a detailed course review about conservation by Jane Goodall.
Meet The Naturalist

Speaking about the course, it is divided into 4 parts
Meet your instructor 

Chimpanzee behavior and animal intelligence 

Our impact on the natural world

Activism, communication, and hope
Jane Goodall Conservation Masterclass Review 2023:( Can You Really Trust?? )
In-DepthJane Goodall Conservation Masterclass Review
Here you meet your instructor, Dr. Jane Goodall speaks about the Masterclass and aspects we will be learning about here life journey everything.

Now, who is Jane? She is a primatologist, primatology is a branch of zoology that is concerned with the study of primates.
She is known to be the world's foremost expert on chimpanzees, she is also best known for her 60- years of study of social and family interactions of wild chimpanzees.
Jane is also an honorable member of the world future council…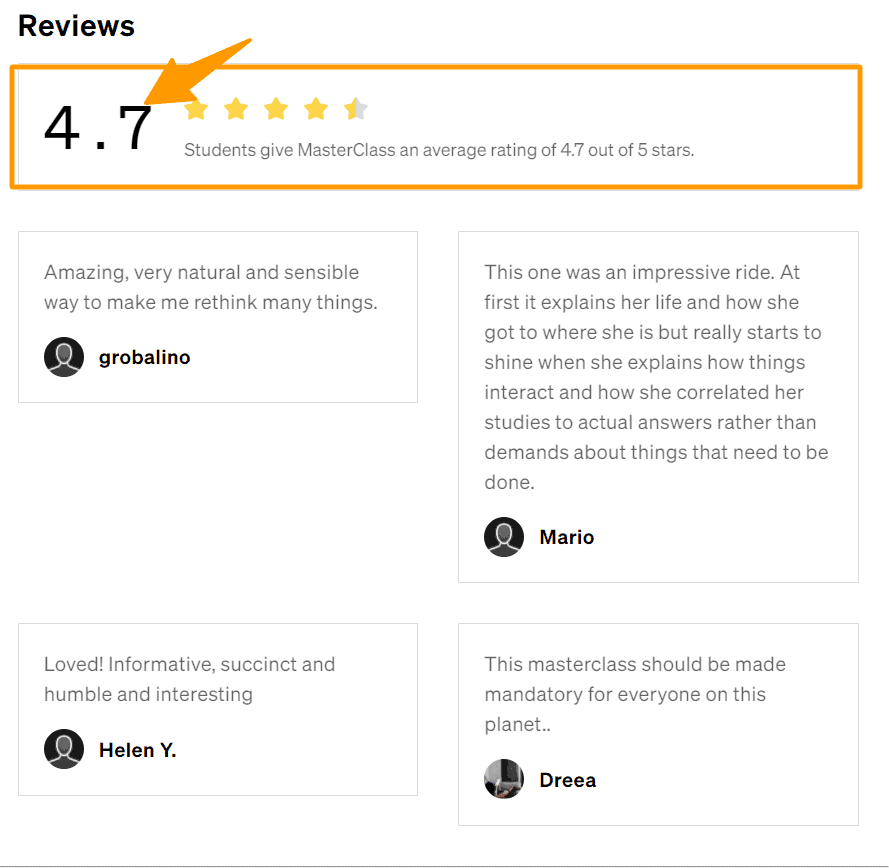 ---
About Dr. Jane Goodall
When she was just 26 years old, Jane Goodall began conducting research on chimpanzees in Gombe, which is located in Tanzania.
Her work was considered innovative (and controversial!) at the time because Jane had not yet attended college and she utilized distinctive approaches when conducting her research on wildlife.
Jane is convinced that animals and people are more alike than they are different and that all living things, including animals, have their own unique personalities, feelings, and thoughts.
Jane's ground-breaking discoveries concerning animals and the consequences of humankind on the environment have made her a celebrity in the field of environmental protection, despite the fact that she has been the target of criticism during the course of her career.
She has spent the last six decades working in the subject of environmental protection, and she currently heads her own organization called the Jane Goodall Institute, which is devoted to the protection of animals and the promotion of a more sustainable world.
She has written over 11 books, one of which is titled "My Life With Chimpanzees," and she is now offering her MasterClass to other people, including you!
Jane Goodall Conservation Masterclass: Course Overview
Jane Goodall Conservation Masterclass Pros & Cons
Pros:
One of the best thing that I felt about this course is jane has added a personal touch to every part of heradded a personal touch to every part of his stories stories
She also has added clips of her life experience to make more clear for the students
Cons:
A detailed and thorough course so some of you might find the course lengthy
Jane Goodall Conservation Masterclass Pricing
Quick Links:
FAQs | Jane Goodall Conservation Masterclass Review
💁 What is a Masterclass?
Masterclass has some of the best A-class teachers like Bob Iger teaching business, Aurel Stein teaching writing, and the list continues. Just demand a course and they have in their list along with the best teachers.
🤑What is the pricing of masterclass ?
Masterclass All-Access Pass is billed at $180 and comes with a 30-day moneyback guarantee.
📺 Where can I watch?
With MasterClass, you can learn and be inspired anytime, anywhere, including your smartphone, personal computer, Apple TV, Amazon Fire TV, and Roku streaming media players. You can even download your favorite lessons and watch on the plane or listen during your commute in audio-only mode
🤷‍♀️ How does the 30-day guarantee work?
Our goal is to make sure that you have the best learning experience possible. If MasterClass isn't for you, then email us within 30 days of the date you purchase your subscription, and we'll offer a full refund.
Conclusion: Jane Goodall Conservation Masterclass Review 2023 
According to me, it is a very good course, very well explained with stories, clips, and great examples. The course is divided into small parts. 
 This course would work perfectly for the ones who have just begun their journey as a journalist or about to do so this course speaks so many things that one needs to learn and all of this is taught by the finest jane Goodall.
Overly this course from Master Class is conservation by Jane Goodall is one of the greatest courses in a masterclass that I've stumbled upon since this teaches everything that is to be learned by a beginner. Everything is properly explained with a personal touch.
So yes yes yes this course is a must-recommend from my end. If are looking for masterclass deals and discounts click the article.
And if you liked this Master Class that is conservation by Jane Goodall a detailed review of the course from Don't forget to share the review on your social media handles.