Today I am gonna do a detailed review of the MIXOLOGY Masterclass course by Lynnette Marrero & Ryan Chetiyawardana Masterclass Review
About Lynnette Marrero & Ryan Chetiyawardana Masterclass 
The mixology masterclass is the only class that is taught by two Tutors, both best in their field.
The structure offered by Lynette Marrero and the Techniques used by my Lyan is the perfect mix one needs to learn the art of Mixology.  
As we all know- Lynnette Marrero is the bar director at the Llama Inn in Brooklyn. Nicknamed "Mr. Lyan," Ryan Chetiyawardana has opened award-winning bars around the world.
And they both believe that the foundation of making any solid cocktail lies in the understanding of classic cocktails. (instructor intro). Let us take some time to know more about them. 
Lynette Marrero- she was awarded the Wine Star for 2016 Mixologist of the Year.
She is a New York City-based bartender mixologist, who starred in wine bars initially, and then she found the beautiful Martini lounges, started working in the Irving area of New York. 
She was mentored by Julie Reiner, the talent of the Flat Iron Lounge who introduced Lynette to the world of fresh juices and all the exotic beautiful cocktails.
The beauty and the character of these cocktails brought her in and once she started bartending behind that bar and has never looked back since then.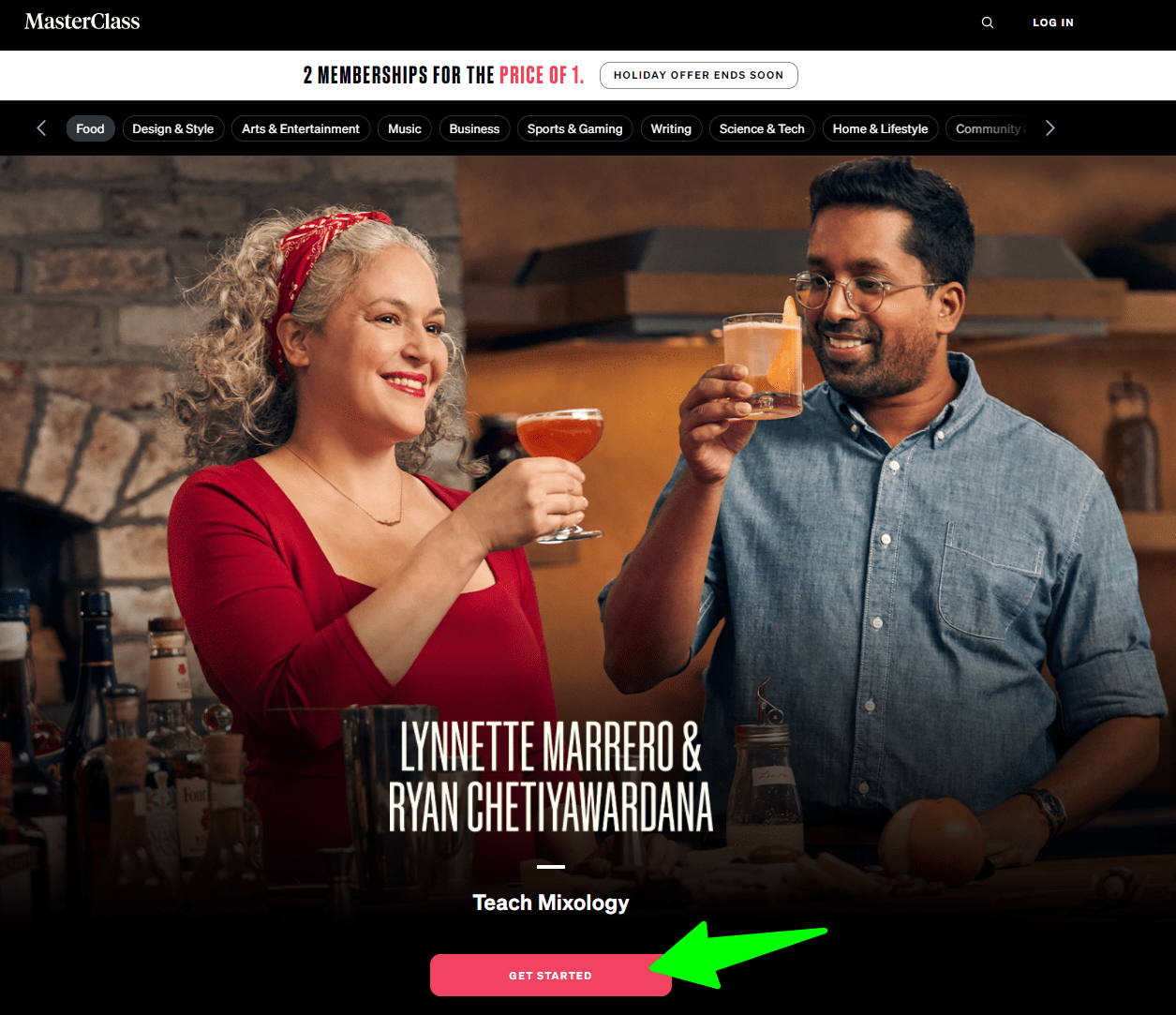 Lynette also had access to people like Simon Ford, who now makes Ford's Gin, and people who were looking to be pioneers in the bartending community at that time and now she is very happy to mentor the next generation of bartenders and teach them how to find their voice.
She also shares her philosophy on drink- making which originally comes from a culinary perspective.
How you can combine things such as a spirit with sugars and citrus and create a beautifully complex cocktail does inspire her and she has been finding inspiration from cookbooks and places where people have studied different aromas and compounds. 
Now coming to Ryan Chetiyawardana (aka Mr. Lyan).
He has an original bar, which is called White Lyan. Ryan Chetiyawardana is the founder of Dandelyan, named the world's best bar.  And then he evolved that into a new venue called Lyoness. 
Ryan believes cocktails can boost your mood by bringing people together and says cocktails are about the people and the occasions you're making them for.
He grew up in the UK and was always interested in both arts and sciences.
He studied biology and along with it started to be in kitchens and tried becoming a chef too.
But soon, he quickly moved into the bartending world.
Trying to understand why people gather and enjoy the mix of so many flavors and plants was something that Ryan used to think about and the world of bartending not only gave him the chance to learn and experiment with new flavors, but he could easily bring these amazing flavors to his friends and family.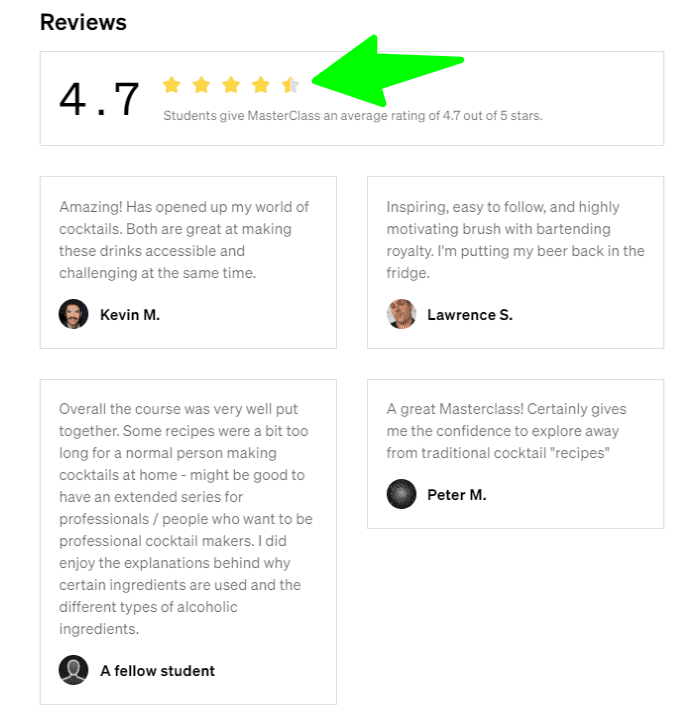 He has grown up through a variety of bars, learning from various mentors, and over the years started many bars of his own.
He teaches us how we can bring these classic drinks to our home and how to make them better for us, how to make them a bit tastier, and enjoy the process alongside. 
Learning from Lynette's perspective and through Ryan's techniques is surely going to be a ride you don't want to miss out on. 
---
What is the course offering- a brief overview and why should one go for it
The third section is all about MAKING DRINKS TO BE SHARED.
In this section, we learn about how to make simple drinks at home using simple ingredients like egg whites and citrus and turn these simple drinks into great cocktails.
This section has 3 subsections and is 1 hr 11 minutes long. Let us have a look at each subsection.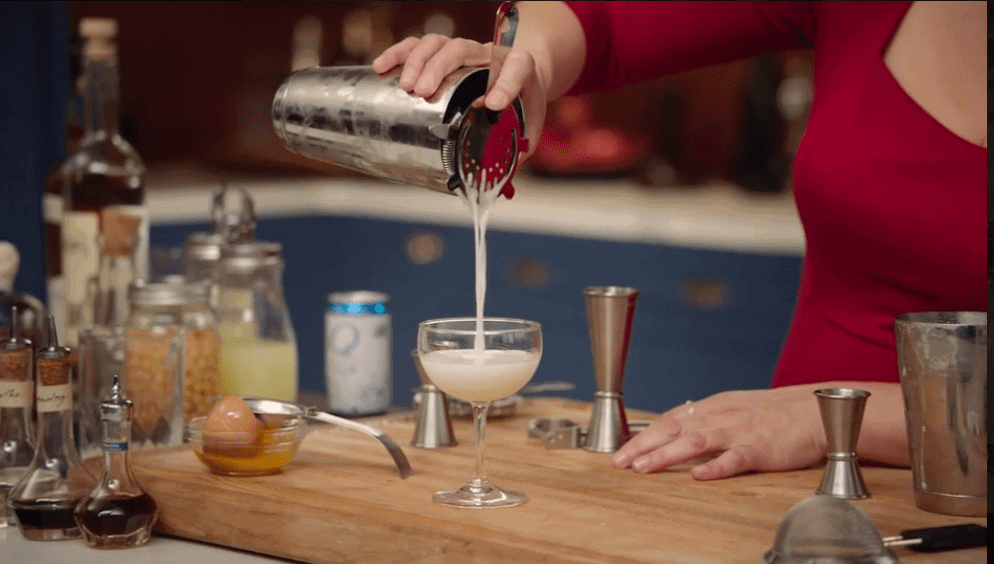 The first lesson is about Shared Sours: Clara Bow, Margarita, siesta, and Cosmopolitan. Lynette shares about all the sours and why she is so fond of them.  she also demonstrates how to make these three famous sour cocktails – the Clara bow, margarita, and siesta. Ryan in this lesson focuses on the cosmopolitan which is indeed my all-time favorite cocktail and explains the various misunderstandings associated with it.

The second lesson is all about silky eggs white sours. In this lesson, Lynette and Ryan show how the egg whites are incorporated in a drink and how the citrus cooks the egg whites. Using whiskey and pisco as base spirits the two of them help us understand how Panacea, Pisco Sour, and morning Glory Fizz are made.

The third lesson is about dinner party refreshments. The two cocktails that we learn about here are the sherry spritz and Queens Park Swizzle. In this lesson, Ryan shows how to make the savory spritz using basil and bell peppers and Lynnette explains how to make the Queen's Swizzle using her swizzle technique. You also easily understand how you can use rum to brighten up mint and Angostura Bitters.
In the fourth section, Lynette and Ryan teach us about CREATING DRINKS FOR CELEBRATING. This section has 3 more subsections and is about one hour long.
In this section, you are about to learn many DIY tricks and easy simple party treats that you can prepare just before your party starts.
Let us have a look at each subsection.
The first lesson is about party starters: Tiki and DIY Highballs. In this session, you get to watch Lynette create an island party in a glass. You also get to learn how to entertain your guests from Ryan. He also teaches you how to batch a base and layout garnishes and mixers so that everyone can make and enjoy their own custom-made Highballs. Sounds fun, right?

The second lesson is about celebratory libations. We learn about pre-batched cocktails and punches and also tricks to impress large crowds with champagne cocktails. This champagne cocktail can be batched ahead of time with Ryan's bottle fizz. Lynette also shared her recipe for Llama Del Rey. It includes various variations of the traditional Peruvian drink.

The third lesson in this section is about RAUCOUS DRINKS. In this lesson, Ryan talks about his signature drink THE LYAN MARRY. His drink is indeed a signature of the bloody marry and discloses which spices and flavors he used to make it. You also learn what spices to use and why overloading your glass with garnishes is a bad idea.
Now coming to the final section, APPROACHING BALANCING FLAVORS.
In this section, Lynette and Ryan talk about creating a balance between all the sweet and sour flavors of a drink and meals that go along with it. This section is 30 minutes long and has three more subsections.
Let us have a look at each subsection.
The first lesson is exploring the palate. In this lesson, Lynette and Ryan talk about their favorite lemonades and seasonal ingredients that perfectly work together to make perfectly balanced non-alcoholic drinks. They also talk about how your individual palates will guide you towards making the perfect blend of a sweet and sour taste in your cocktails. 

The second lesson is on pairing cocktails with food, in this lesson you get to learn about which dessert or meat to serve alongside your drinks. 
You learn about Lynette's views on the barracuda and charcuterie board. And Ryan's refreshing calling to compliment custard tart with light berry.
Finally, the last lesson of this masterclass is on creativity and craft.  In this lesson Lynette and Ryan talk about what they both have learned from each other and the reason behind their great collaboration. Yes, they actually tell you how and why they decided to work together for this masterclass. 
Lynette and Ryan both encourage you to concoct your original drinks and get creative.
They also advise on collaborating with your friends or family at home and experimenting with making amazing drinks. (confidence)
Who should be taking up this course
Now, talking about who should take this course? You might be thinking that this Mixology Masterclass is designed only for professionals like bartenders but wait let me correct you there. 
This class is for people who love food, people who love getting together with their friends.
You don't have to be a professional for taking up this course. 
If You like cocktails, this course is for you. 
If you like parties this course is for you. 
Even if you just like experimenting with different liquids and flavors to make something new, something to stir up your taste buds, then my friend this course is definitely for you. (drink snippet)
 But remember you should always handle your alcohol carefully.
You would not like to mess up something here. So, anyone! Really anyone who loves to have fun with liquids should definitely take up this course.  
Lynnette Marrero & Ryan Chetiyawardana Pricing
The Lynette Marrero & Ryan Chetiyawardana offer All-Access pass for their Masterclass at $180/year. Avail of this offer with Masterclass Discount code.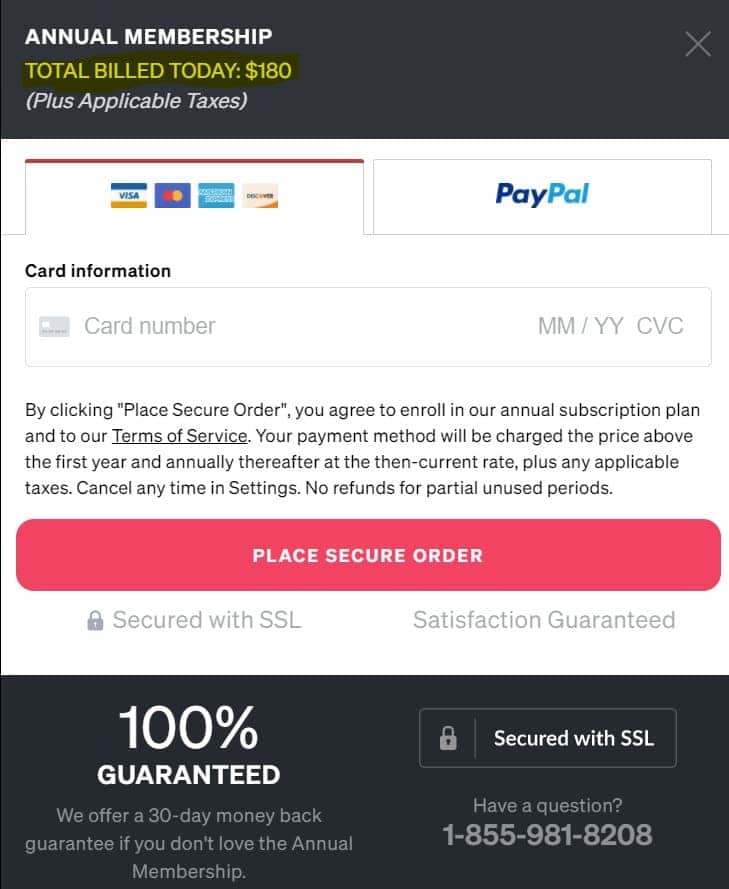 Pros of this Course
Quick Links:
FAQs | Lynnette Marrero & Ryan Chetiyawardana Masterclass Review
💁What is MasterClass?
MasterClass is the streaming platform that makes it possible for anyone to watch or listen to hundreds of video lessons taught by 100+ of the world's best.
🤑What is the pricing of masterclass ?
Masterclass All-Access Pass is billed at $180 and comes with a 30-day moneyback guarantee.
📺 Where can I watch?
With MasterClass, you can learn and be inspired anytime, anywhere, including your smartphone, personal computer, Apple TV, Amazon Fire TV, and Roku streaming media players. You can even download your favorite lessons and watch on the plane or listen during your commute in audio-only mode
🤷‍♀️ How does the 30-day guarantee work?
Our goal is to make sure that you have the best learning experience possible. If MasterClass isn't for you, then email us within 30 days of the date you purchase your subscription, and we'll offer a full refund.
Conclusion: Lynnette Marrero & Ryan Chetiyawardana Masterclass Review 2023
I have always been very fond of parties.
Being the best host was always my thing.
The way cocktails set up the mood of any occasion had always been so fantasizing that I started looking for the opportunity to learn from the best teachers. 
 Lynnette Margo and Ryan Chetiyawardana had always been my idols.
My Lyan's bars have their own reputation that says all about his skills. I had always been very keen to learn mixology from learning about what liquid compliments with what flavor to what snack goes best with a cocktail.
When I learned about this masterclass, I felt like my prayers had finally been answered.
The big opportunity to learn from Lynnette Margo and Ryan Chetiyawardana was something I never thought I could come across and as soon as I heard about this masterclass, I straightaway enrolled for it.
If you are looking for a masterclass discount coupon, check our masterclass all-access pass article here.
Was it worth it? Definitely. Now I not only know about my Drinks but am also confident enough to experiment and escapade.
I hope I could invite you to one of my parties. All thanks to these two wonderful tutors, I got to be the best host and make amazing cocktails that all my friends are very fond of. 
You want to know more about your cocktails and are eager to learn from the best? Then why wait?
This Mixology Masterclass has so much more to offer than you can ever think of.
Why learn from someone or anywhere else, when you have the perfect opportunity of learning from the world's best mixology experts, right? (cheers)
We would love to hear your thoughts on the same in the comment section below.
Also, I highly recommend the MIXOLOGY Masterclass course by Lynnette Margo and Ryan Chetiyawardana also known as Mr. Lyan and if you wish to pursue please go ahead without any doubt.
Also if you really like this review then please like and share this video and for more such reviews don't forget to subscribe to our channel and one last thing, before leaving do click on the bell icon!!!