I'm thrilled to share my personal review of Weblium with you. As someone who has worked on numerous projects, I can confidently say that Weblium has provided a great help in my web design journey.
Let me tell you about my experience using this incredible platform.
Not that I have not used other website builders, but this one makes my creation much easier. With just a few clicks and drag-and-drop actions, I could build stunning and professional-looking websites quickly.
In this article, we have shared an in-depth Weblium Review, the pros, cons, features, ease of use, and why it's worth it!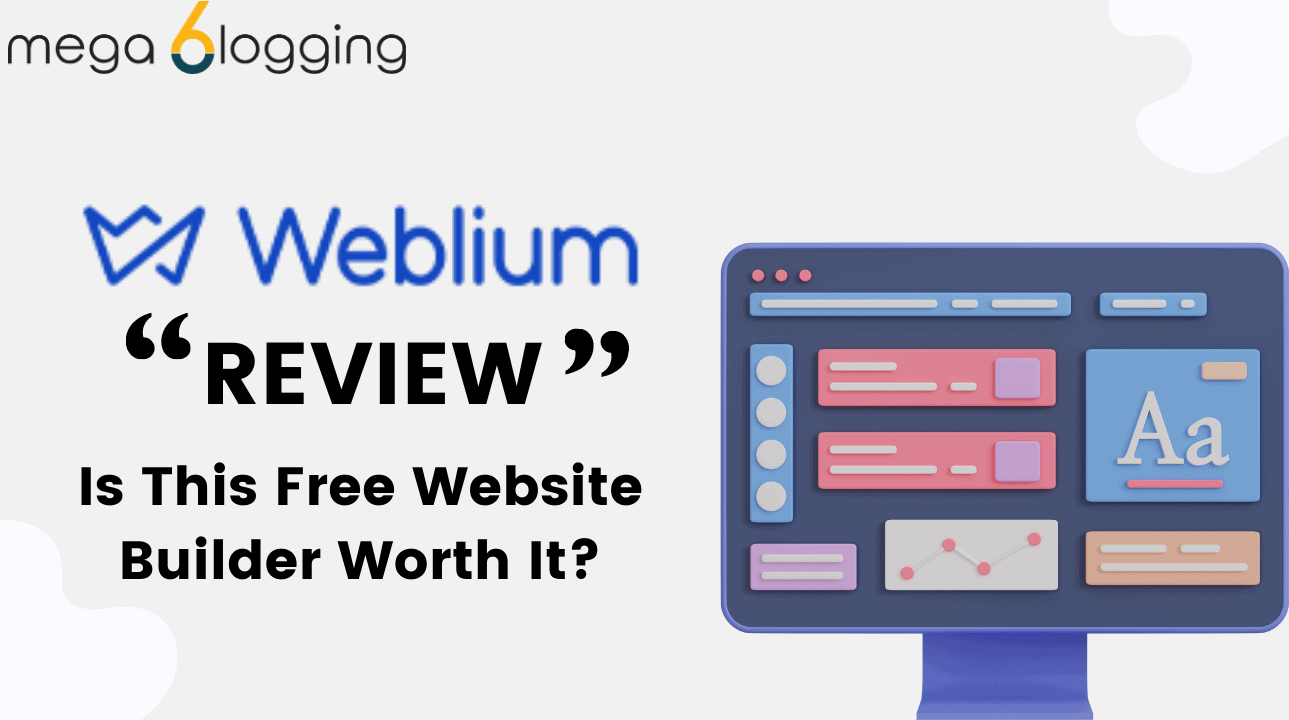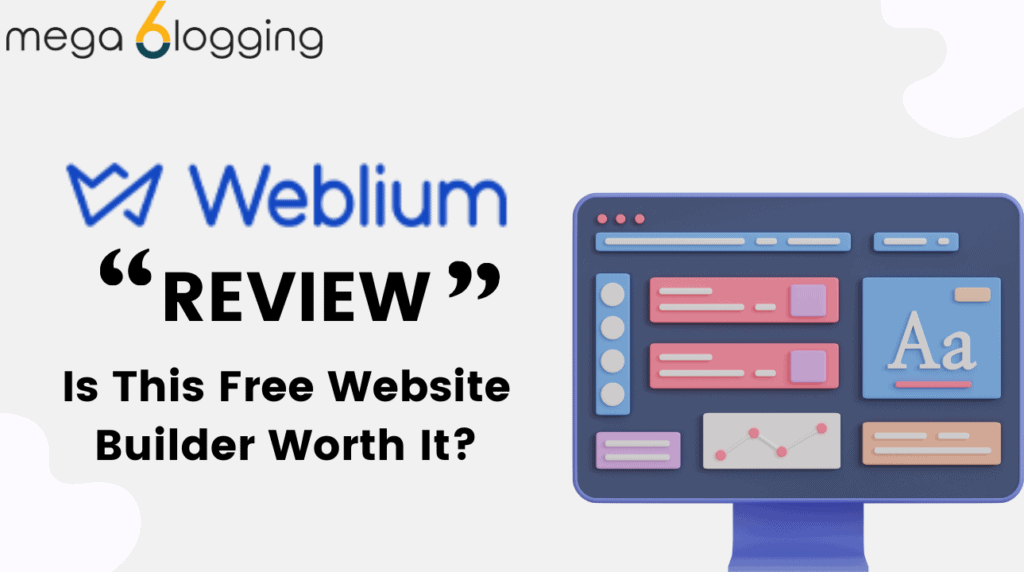 Weblium Review: Is This Website Builder Legit?
Weblium, a newcomer in the website builder market, was launched about a year ago. The software is still a work in progress, and some features are not fully developed. This situation has both advantages and disadvantages.
In Weblium, you can create a website based on a Photoshop portfolio, showcasing your photography and getting a feel for all the different website builders.
It's a pretty nice-looking page about case studies, and you can find it relatively easy to use this website builder where you have to add a couple of hang-ups, but I think you'll find that whenever you're learning about a new product.
I think you'll like the portfolio modules they have that you can add to your web page, where you get different styles with a big image on the left and two small images, and they continue in that sort of pattern in the website itself.
They also provide a standout layout with grid images, which works well for these images because they are all different types of square images.
They even provide a masonry grid layout here, offering three different styles.
One thing about the layout is that you can see the item's title and price. You can even use a spicy icon and a broccoli icon for vegetarians, as well as a couple of different symbol options.
On the downside, Weblium lacks the comprehensive features offered by established giants like Wix. If you're looking for an all-inclusive package and price isn't a concern, I recommend checking out our Wix vs Weblium.
Nevertheless, these factors alone may not be convincing enough for people to purchase it. However, some appealing aspects of Weblium include its affordability and the presence of an innovative AI design tool.
While it may not rank among our top website builders, there are certainly commendable aspects about this builder. To determine if it's the right choice for you, continue reading our Weblium review.
Ease of Use

Weblium is my best tool if you are looking for an easy-to-use tool.
It provides simple controls and some pre-made color palettes for you to use, which you can plug in. Some pre-made texts are available for you to use; begin using them.
But if you know what you want, you can make those edits and decisions for yourself, and they will automatically start applying. Even when you click on the text and want to change the colors, your default color palette will appear ready to use.
These little things save time when you're building your website and ensure that your websites and colors are consistent across the board.
It strikes a good balance between being useful and giving you some say over how I want the design to look.
Design and Tools 
Weblium has a user-friendly interface that allows you to build websites using a simple drag-and-drop editor easily. It does not necessitate advanced knowledge, and almost any web designer can create a high-quality, professional-looking website.
Weblium's paid version enables web designers to collaborate with their teams on multiple aspects of the site simultaneously. The free version includes many features and unlimited storage space, allowing you to create an awesome, fully functional website.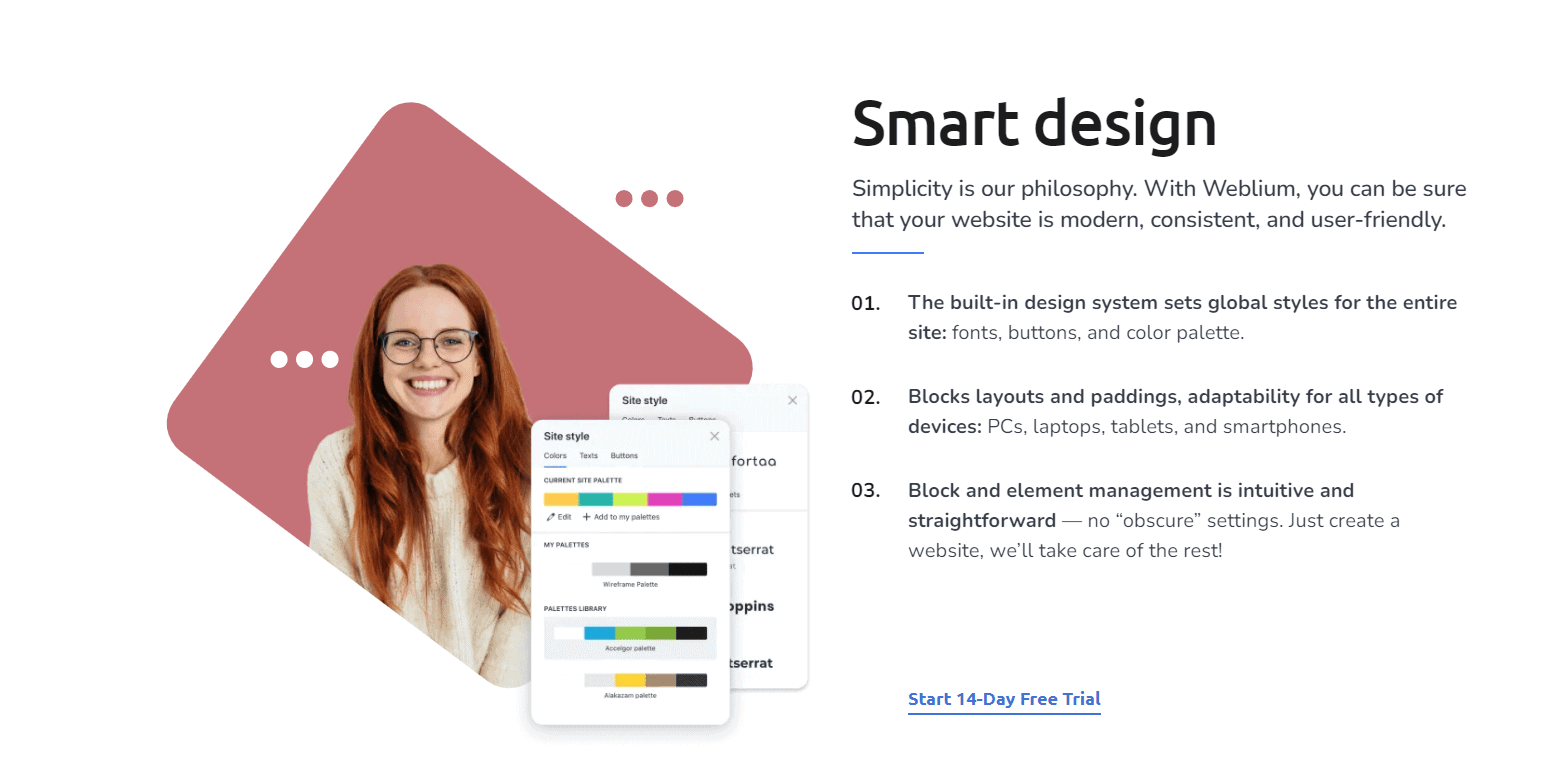 Weblium has an easy-to-use interface that is simple to understand. You can easily build your website without any interruptions. It has some advanced features where you can use different tools to build your website easily.
Weblium Customer Support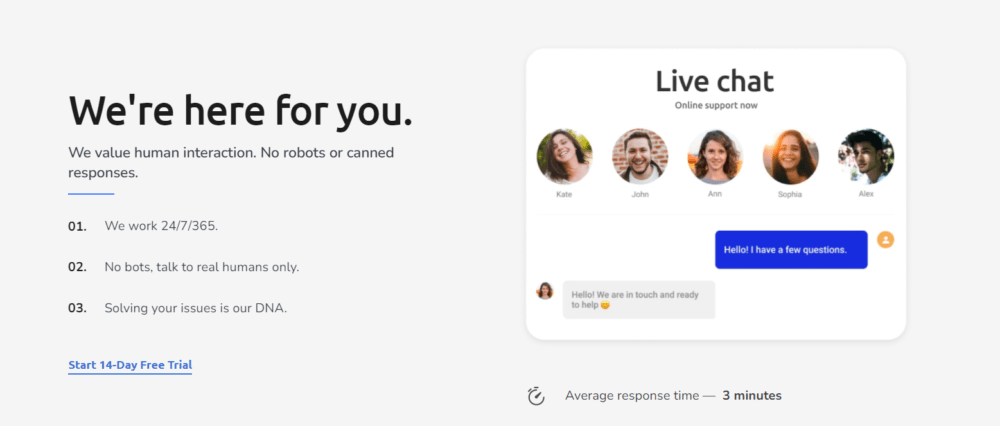 They have a little chat button where you can get help if you have a couple of issues or if you have some problems and you only have to wait 5-10 minutes for someone to help you, and you'll have the same type of interaction where they offer you fantastic support as well.
For example, if you cannot modify something, they will assist you by creating a video and sending it to you, such as how to line up the button if you cannot figure it out or how to do that.
Quick Links 
Conclusion | Is Weblium Website Builder Legit?
Weblium is an excellent website builder tool that also includes a page builder.
In my personal opinion, Weblium is a fantastic tool. It offers a user-friendly experience, comes at an affordable price, and provides impressive design options. The only downside is that its capabilities in terms of blogging, SEO, and e-commerce are limited, despite its excellent design features.
If you're specifically looking for a superior blogging platform, I highly recommend checking out our comprehensive web hosting guide. We specifically suggest WordPress, although there might be other options that better suit your needs.
However, before you make a decision on WordPress, I encourage you to read our roundup on the best web hosting for WordPress.
Use Weblium to create a website with the click of a button easily!