This article is dedicated to Migrating WordPress Site To New Host. Are you ready to transfer your WordPress site?
Moving your website to a new server might be unpleasant, but it's not necessary. Follow our tutorial to move your WordPress site.
Many folks have had enough of their present host and need to switch. Too frequently, shifting to a more stable server is postponed for fear of destroying your site (s).
People may spend a lot to have a professional transfer their site. Or seek a new host that provides a migrating service. The third alternative is for readers to try it themselves.
If you prepare your website, migration is easy. It's a simple project that can be undone if complications arise.
Let's run through the steps required to move your WordPress website to a new host, but before we do, keep in mind that many of the best WordPress hosting companies will move your site for you.
So if you just purchased a new hosting plan and are looking to move your site, check with your new hosting provider first to see if they offer free migration.
Migrating WordPress Site To New Host 2023
Let's discuss step by step: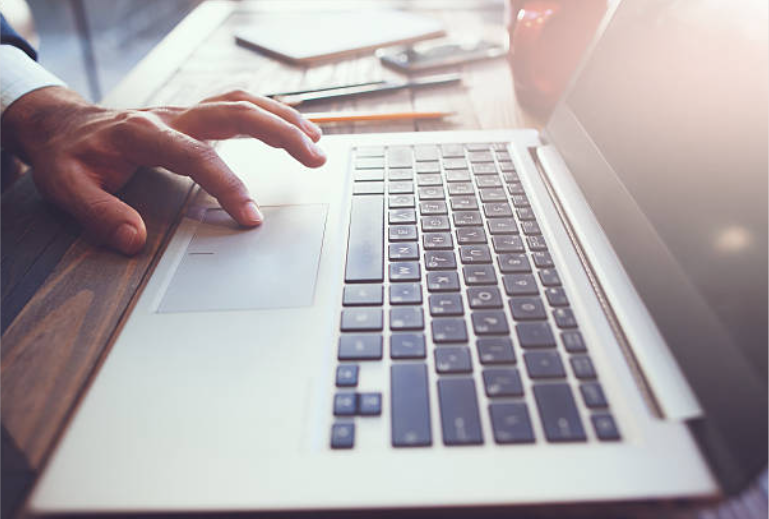 Step 1: Website File Backup
First, back up your site before moving. This is excellent WordPress security before any significant upgrade. Migrating WordPress requires it since so much data is transported.
How do you backup your website? WordPress backup plugins abound. A backup plugin lets you choose which files to back up, how frequently, and where. WPvivid is a great plugin.
This plugin includes sophisticated backup settings for scheduling, restoration points, limiting files, filtering huge files, backup splitting, backing up themes and plugins, and more.
Manual methods are also possible. Manual backups need FTP to access website files. FileZilla (PC) and Transmit are FTP apps (Mac). After installation, use your web host's SFTP credentials to connect to your website's server.
Once connected, download all website files. Including the hidden.htaccess file. If you can't view this file, see your FTP program's help file.
Depending on your site's media uploads, this might take a while. While the download is in progress, we may duplicate your database.
Step 2: WordPress Database Export
Exporting your database takes a few steps. Open phpMyAdmin in your server's cPanel. Select your WordPress database from the left sidebar, then click the Export tab.
The Quick export default parameters and SQL format are adequate. Click Go to export the database to your PC. After the database export and FTP file transmission, you may continue on.
Step 3: Create a WordPress database on a new host
Before moving to a new site server, we must set up WordPress. To import SQL data, create a database. Connect to cPanel using the new web host's credentials.
MySQL Databases will be our guide. If your web server doesn't have that program running, contact their support team to create new databases.
Creating a database is easy. The steps are as follows:
Create a website-specific database in MySQL.
MySQL user creation (with a secure password).
Give this account All Privileges in the new database.
Note the database name, MySQL username, and password. They're shortly needed.
Step 4: Change wp-config.php
Open the folder where you got your website files. wp-config.php governs WordPress' access to your database in that location. Copy this file to a local location.
This will restore our modifications if anything goes wrong. Open the file in your preferred text editor and make three changes:
Change the Database Name
Change the Database Username
Change the Database User Password
Step 5: WordPress Database Import
With a fresh database, we can import.
Launch phpMyAdmin from your new server's cPanel and choose your new database. Once it opens, click Import. Choose the SQL file you exported in the File to Import box.
Uncheck Partial Import, ensure SQL format, and click Go. Now, import the database. Import time depends on database size. When the import is complete, you should get a notification.
Step 6: Upload WordPress to a new host
Now that you've created a new database and updated wp-config.php, upload your website's files. Connect to your new web host's FTP and go to your website's folder.
If this is the only site on the server, upload files to public html. Using the remote directory, upload your website files, which should include wp-config.php.
This download might be time-consuming. After the upload ends, don't remove these files. They're required till the end.
Step 7: New Domain & Old Domain Search/Replace
If you're transferring to a new/different domain, read this step; otherwise, you may skip it since you don't need to change your site.
People sometimes add links to other articles on their site or insert photos by linking to a server URL, which breaks when transferring to a new domain. If you want to swiftly change your old domain name with the new one, check out the Search Replace DB script on Github.
This makes it easy. Create a temp folder with a random name to host the script and DELETE it after you're done (for security).
By doing a search and replace for the old domain and replacing it with the new domain, you'll also be changing the site URL and home URL values in the database (Changing the Site URL).
This will ensure that when you log into your site on the new domain, it won't try to redirect you to the old domain.
Quick Links:
Conclusion: Migrating WordPress Site To New Host 2023
This phase comprises two days-long mini-steps. Before utilizing your new host, modify your domain's DNS settings. You must update the server IP records.
Where your domain was registered matters. Registrars should have all the information you need. DNS changes take 48 hours. Low-traffic times are best. During this 48-hour period, avoid upgrading your website.
The new web host should host your website within 48 hours. Delete your old web host's files and database. Save these files, the database export, and the original wp-config.php in case you need to roll back the migration.
Save these files for now. When broken down into stages, the approach is simple. Be careful with each step and maintain the original open till the conclusion (in case of any problems). WordPress migration? Share below.