In this post, I have done an Honest & Trustworthy Phil Ivey Masterclass Review about Poker Strategy by Phil Ivey. Whether it is worth it for you or not, let's find out.
Phil Ivey is known as a top poker player, but that doesn't mean his MasterClass is for everyone.
I've finished the course, and I can tell you it might not be the best fit for some. In this fair review, I'll use my experience to see if it's worth the money, how special the content is, who it's good for, and if there's a better option.
About Phil Ivey Masterclass
Phil Ivey was once regarded as the best all-around poker player in the world. And his illustrious career speaks for itself.
A ten-time World Series bracelet winner, a world poker tour champion, and a finalist in nine world poker tours.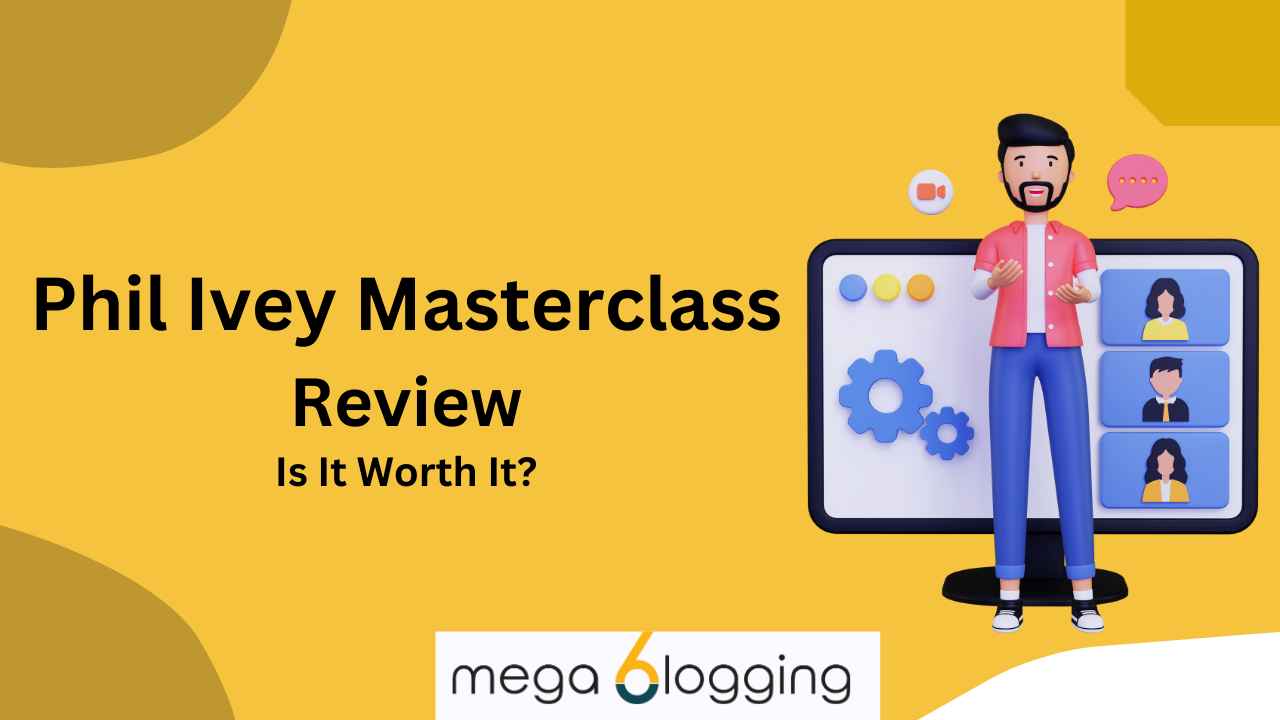 Now, that is the mark of a poker player who has been consistent in his understanding of the game and continuously adapts to different situations every year. 
---
Phil Ivey Masterclass Course
This masterclass is all about poker strategy. Do you know how to play poker? Cool, but do you know the tips and tricks to become a professional poker player?
This course offers you an insight into some quality tips and tricks from the man himself, Phil Ivey.
He will guide you through almost every situation you will go through while making decisions at the poker table and give you some exceptional advice that will help you outsmart your opponents and grab the pot to take it home.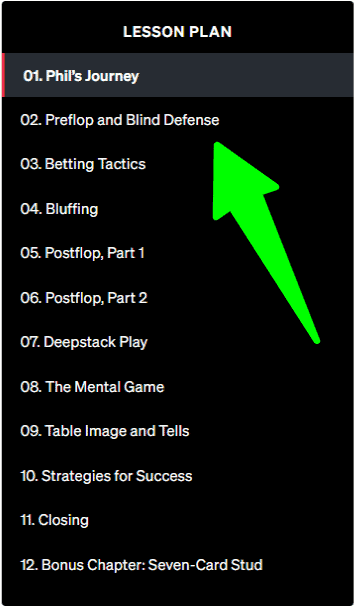 This masterclass on poker strategy is divided into three sections, all emphasizing a critical aspect of the game. 
Who Should Take Phil Ivey's MasterClass?
What if you're new to poker and still learning the basics? Is this poker course useful? The Phil Ivey MasterClass's beginner-friendliness immediately pleased me.
Phil Ivey explains all the essential poker terms and strategies so a beginner may comprehend him. If you're new to poker, the Phil Ivey MasterClass includes a 15-page Poker Fundamentals Guide.
Phil Ivey's MasterClass also teaches cutting-edge poker strategies. This course has the finest discussions I've ever heard on deep stacked poker strategy, inventive bet sizing, and mental warfare. These sections are for experienced poker players wishing to improve their skills.
Phil Ivey Masterclass: Course Overview
Session – 5
Continuing with his teachings on the post-flop round, Phil describes some advanced things in this session.
He says that it is important that you wait for the opportunity to go all-in, but what's more important is to know when to shut it down so that you don't end up losing more money than you expected to.
He also says that once the river is played, you must not commit foolish mistakes that might cost you the game.
He describes how he has analyzed the moves of his opponents in the past.
It is so exciting to see the thought process that this man has associated with every move of the game.
The way he minimized the risk of getting into a dicey situation is just remarkable.
Session – 6
In the final session of this informative section, Phil takes a dive into the world of deep-stacked poker.
He thinks deep-stacked hands are still very complex to play.
You need to always analyze the threat related to the pair you have and then make your move.
He gives his review of the hand that he played against his opponent, Antonio, in a deep-stacked poker game.
Again, Phil Ivey's skill in reading the game and the opponents are just insane.
He has all the possibilities mapped out in his mind and then plans the least risky yet highly rewarding move to play. 
Section – 2
Session – 1
The following section is all about getting into your opponent's head.
In the first session, Phil explains why he thinks poker is the most mentally demanding game to play.
You must remain aware of your opponents and the progressions of the game at all times.
Phil believes that you need to make decisions out of logic and not emotions.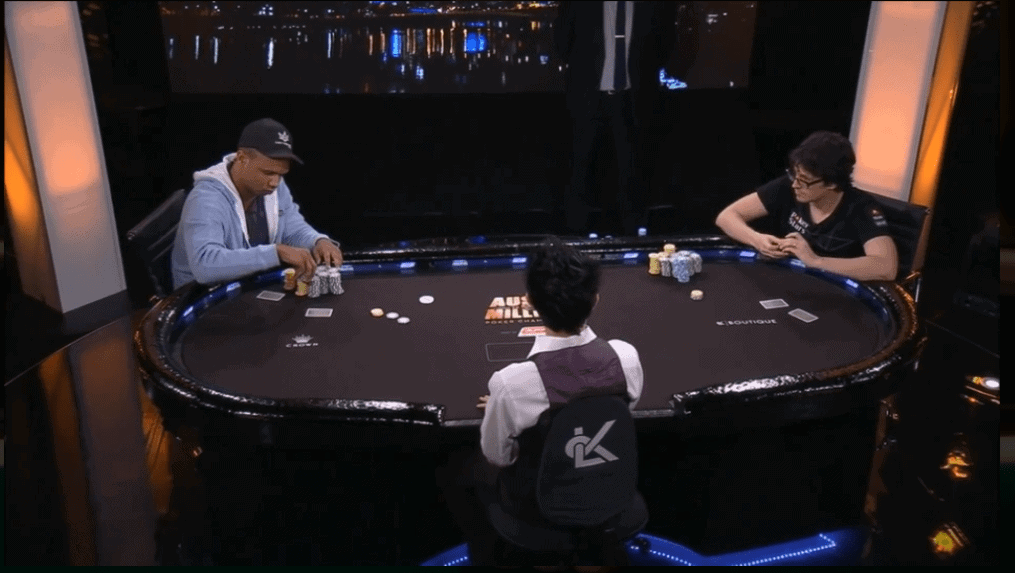 Control what you can. Pick-up tells that other opponents are handing you out.
You might get unlucky every now and then, but to become a better player, you need to indulge in mental warfare with your opponent and try to crack their code.
Session – 2
The second session, titled Table Images and Tells, has Phil explain that counting on assumptions and making moves is a very bad thought.
He says that you need to adjust according to your opponents.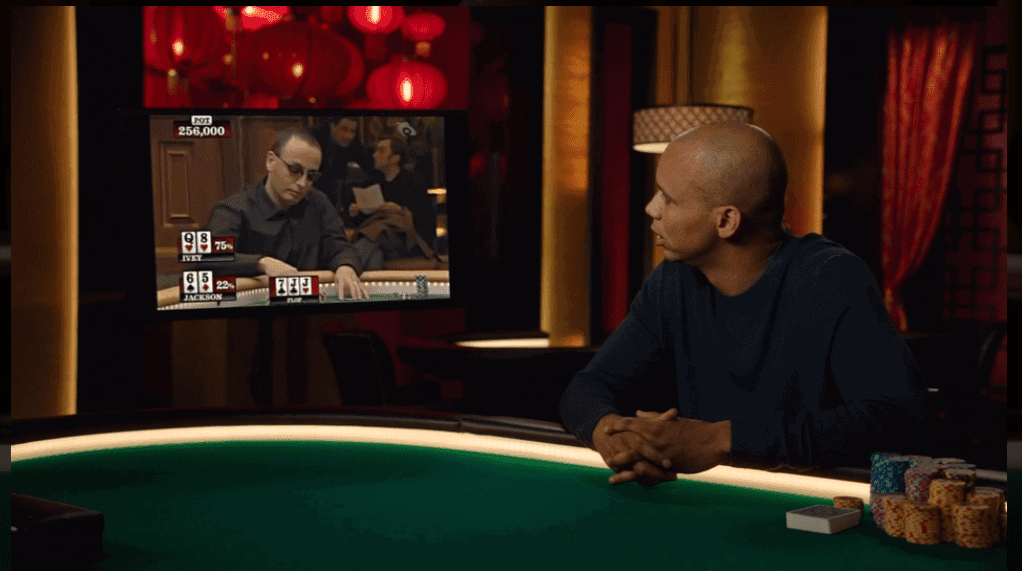 Every human is different; every mind works differently.
Knowing what mentality your opponent possesses is crucial to your success in the game.
Again, recorded plays made by Phil Ivey do justice to the facts provided by him. 
Session – 3
The final session of this wonderful masterclass is dedicated to taking your game to the next level.
In the first session, Phil shares his rules of success in the world of poker.
He says that you can only become a better player by playing with players better than you, just like any other sport. Having idols and watching their techniques pays off well.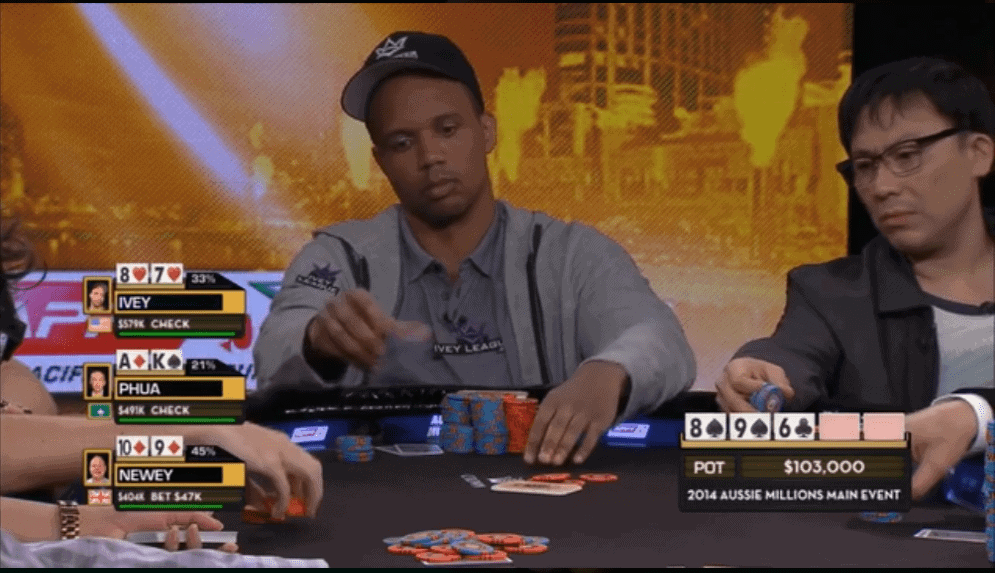 You must be able to adapt and improvise to overcome every opponent and situation that poker throws at you.
One way of analyzing and improving your game, according to Phil, is to imagine if the hand was reversed.
Would your opponent or you end up losing as much as you did?
Would you change your bet and your thought process while you are at it?
All these practices eventually lead you to become a better poker player.
Session – 4
This session has Phil take a look back at his 20s when he was making big money. He says that he has made some terrible decisions, like buying expensive stuff that does not really matter to him today.
He says that with the amount of money he was making and the media coverage he was getting, he had a really tough time dealing with all of it.
He encourages youngsters to start playing poker and enjoy every minute of it.
In the end, he says that once you start making money off of playing, don't let it get to your head.
Poker is still a very high-risk game involving money. Enjoy, but be cautious.
What? You thought it was over?
Uh-huh, a special bonus class is provided at the very end where Phil teaches us how to play the seven stud.
He remembers playing this game with his grandad, who never really allowed him to play poker.
You might be wondering why we are learning about this variation of the card game.
According to Phil, playing different variations would help you identify opportunities in poker and win small pots.
A visual description of how the game is played is provided, and all rules of engagement are given in the workbook provided with this masterclass.
If you have been playing poker for some time now and are good at understanding the proceedings of this game, this masterclass is for you.
Being an intermediate player, you would be able to grasp all the new tricks provided in the masterclass and apply them to your game.
With enough visual ads provided alongside, understanding Phil's critical thinking would not be a tough task for you.
This masterclass provides nothing but the best perspective on how the game of poker is played and understood by professionals.
Memorable quotes from this MasterClass
"That's what poker is all about. You have to look for stuff to bluff. Sometimes you have to make big bluffs. Sometimes they call you, but that's what makes it tougher for them to play against you in the long run, because they know you're going to make big bluffs."

— Lesson 4, Bluffing
"Always double check your cards. It's hard enough to win. If you don't turn over the winning hand, it makes it even tougher."

— Lesson 8, The Mental Game
Quick Links:
FAQs | Phil Ivey MasterClass Review
💲 What is the cost of Masterclass ?
It has an annual membership of $180 excluding taxes
🙎‍♂️ What is MasterClass?
MasterClass is the streaming platform that makes it possible for anyone to watch or listen to hundreds of video lessons taught by 100+ of the world's best.
🤷‍♀️ How does the 30-day guarantee work?
Our goal is to make sure that you have the best learning experience possible. If MasterClass isn't for you, then email us within 30 days of the date you purchase your subscription. We'll offer a full refund.
📺 Where can I watch?
With MasterClass, you can learn and be inspired anytime, anywhere, including your smartphone, personal computer, Apple TV, Amazon Fire TV, and Roku streaming media players. You can even download your favorite lessons and watch on the plane or listen during your commute in audio-only mode.
🃏 Who is Phil Ivey ?
Phil Ivey was at one time regarded as the best all-around poker player in the world. And his illustrious career speaks for itself. A ten-time world series bracelet winner, a world poker tour champion, and a finalist in nine world poker tours.
Conclusion: Phil Ivey MasterClass Review 2023
Although I am not much of a poker player, I still found this masterclass intriguing.
I battled to relate to new terms, but with good research, I was able to enhance my poker knowledge to the zenith.
Now, I can successfully play and participate in any sort of poker-related activity happening around me.
This masterclass has really got me interested in poker as a competitive sport, and I would really like to learn more about it.
We would love to hear your thoughts on the same in the comment section below.
Also, I highly recommend the Poker Strategy Masterclass course by Phil Ivey, and if you wish to pursue this, you can find all the details of this masterclass in the description box below. 
Also, if you really like this review, then please like and share it with your Social Media community.
Phil Ivey Masterclass On Social Media
Spent two hours watching Phil Ivey
The guy is mesmerising#masterclass#legend

— Sam Malone (@Thefirstcut) March 28, 2013
Watching Phil Ivey's and Daniel Negranau's @MasterClass. Really just transformed my game it's crazy. Won my first poker tourney yesterday after watching the @MasterClass

— Cameron Povich (@CaM_iZoN) September 29, 2020