Are you an aspiring violinist looking to improve your skills?
As an aspiring violinist, you're always on the lookout for ways to improve your skills and technique. However, it can be challenging to find the right resources and guidance to help you reach your goals.
That's where the Itzhak Perlman Violin Masterclass comes in. It promises to provide you with the guidance and expertise of one of the greatest living violinists of our time.
In this article, I'll do an in-depth Itzhak Perlman Violin Masterclass review to help you determine if this course is worth your time and investment.
I'll cover the course content, structure, and teaching style, as well as share my own experiences with the class. By the end of this review, you'll have a better understanding of what the Itzhak Perlman Violin Masterclass has to offer and whether it's the right fit for you.
Itzhak Perlman Violin Masterclass Review 2023
Who Is Itzhak Perlman?
The instructor of this class is the very famous Grammy Award-winning violinist and conductor: Itzhak Perlman
Born in 1945 in Tel Aviv to Polish immigrants, Mr. Perlman became intensely interested in the violin from the age of three.
He first started his studies at age five at the Shulamit Conservatory and the Academy of Music in Tel Aviv, where he worked with the Russian teacher Rivka Goldgart.
Mr. Perlman has led orchestras across the world, conducting the New York Philharmonic, Boston Symphony, Chicago Symphony Orchestra, Philadelphia Orchestra, Los Angeles Philharmonic, Concertgebouw Orchestra, Berlin Philharmonic, and Israel Philharmonic. 
Through music, Mr. Perlman has helped shape our cultural landscape in myriad ways for more than half a century.
Not only has he collaborated with fellow musical celebrities like composer John Williams but his appearances on Sesame Street have been cited by many of today's young violinists as their earliest exposure to the instrument.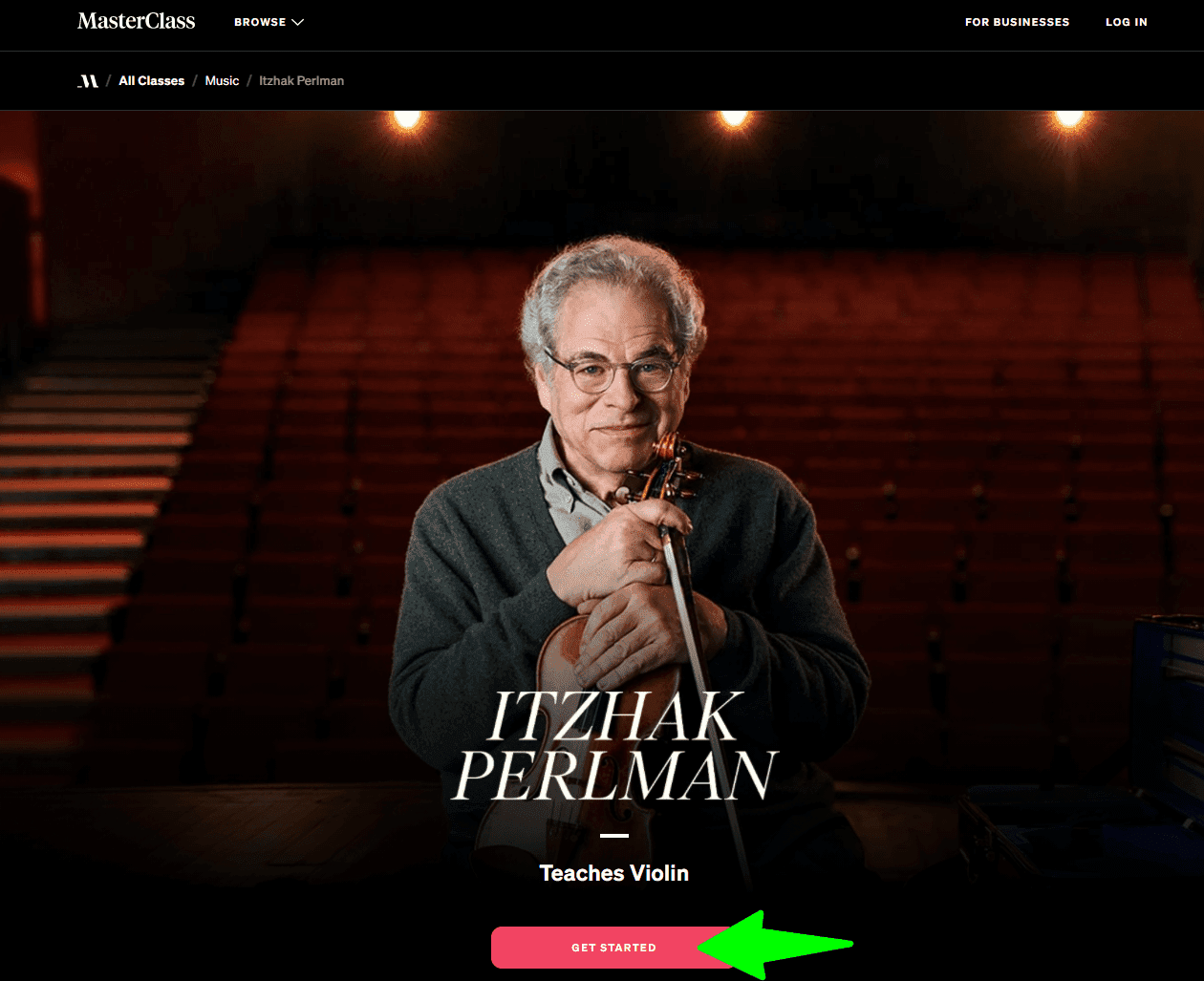 Working from the same studio where his own teacher Dorothy DeLay once taught, Mr. Perlman has been teaching at the Juilliard School since 2003.
His students have gone on to secure prestigious grants and win competitions and awards.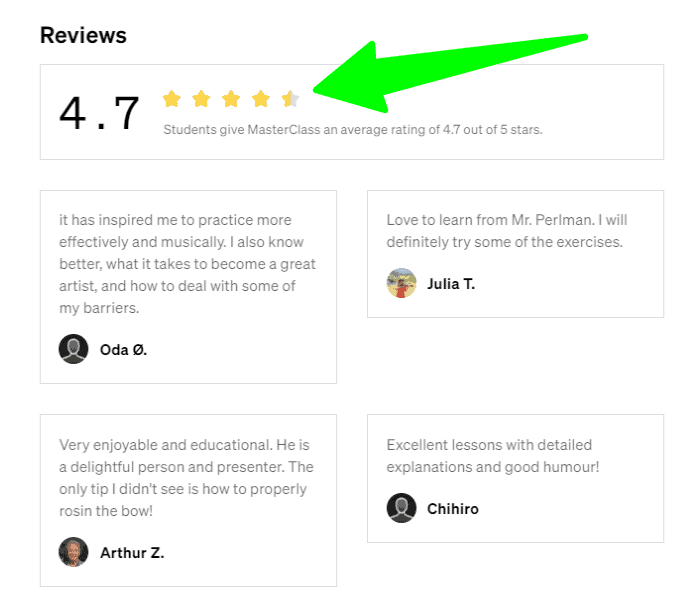 During the summer, young musicians also flock to the Perlman Music Program (PMP) on Shelter Island in New York. For Mr. Perlman, teaching is a crucial part of his artistic life. "When you teach others," he says, "you teach yourself."
---
Itzhak Perlman Masterclass Course Overview and Why Should Go for it?
Now that you know about the tutor, let us move forward to knowing what the course is offering.
Do you want to know more about this?
Through this video, I would not only tell you more about this Violin masterclass but you would also get some great glimpses into what this masterclass offers. So make sure you watch it till the end! 
You might have taken or heard about violin classes before but this class is very different from traditional violin classes. In this masterclass, we learn how through teaching others, we teach ourselves.
This class is full of various techniques that will help you become a great musician.
This class does not just focus on the technicalities of playing the violin but it also helps us understand the life of a musician and include the practices in our normal life.
Mr. Perlman also takes us through the various types of playing and helps us to develop the proper practice schedules. 
You start this class from the class trailer and introduction.
Moving on to knowing about the tutors and then diving straight into the various sections of this class. 

This masterclass has five sections that are further divided into a total of 18 subsections.
Every lesson is perfectly divided into knowledgeable lessons that are approximately 10-15 minutes long.
If you are looking for a fun way to learn then you should definitely take this class. 
 Itzhak Perlman has a lot to offer and this 3 and half hour (Approx) class really is perfect for those who want to learn the art of playing the violin.
Yes! You heard me right.
Itzhak Teaches you for a total of 205 minutes. And you get to learn directly from him. And the best part? You can complete this course at your own pace. 
Along with great lessons you also get access to a wonderful workbook.
This 55-page long workbook is full of all the tips and techniques that Itzhak has to offer.
It also contains various illustrations, reading lists, and exercises for practicing musicians.
Don't forget to download this workbook and go through it.
Section: 3
The third section is about Refining your Style.
Once you found your sound it is now time to focus on your style. It's time you take it to the next level. Itzhak talks about color, styles, and Tones in this section. 
The section is 40mins in length and divided into 3 subsections. Let us take a look at the subsections.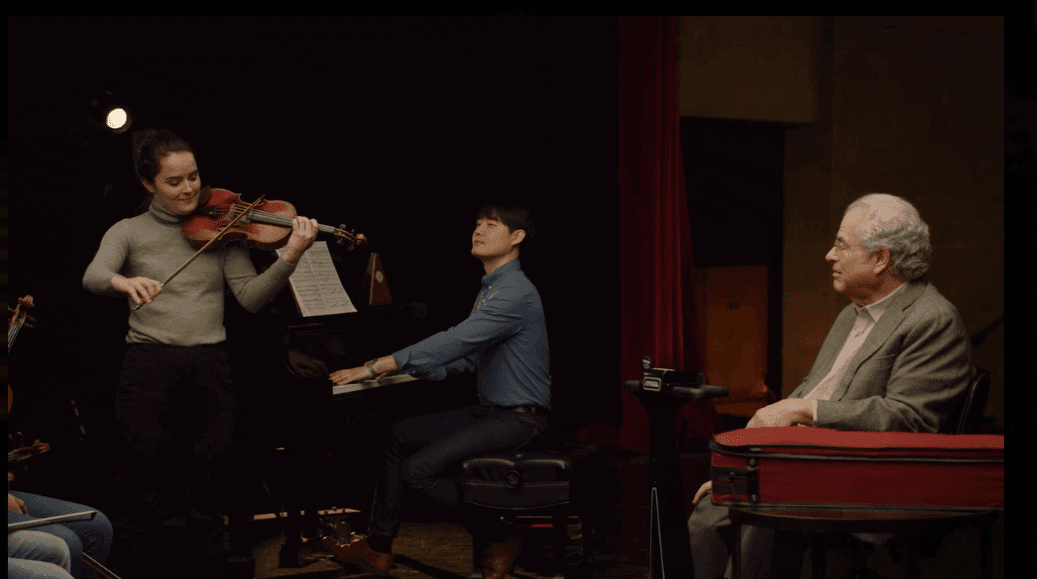 Lesson: 1
The first lesson is about Color and Tone.
Itzhak demonstrates how to produce musical "color" through bowing techniques, varying dynamics, and shifting.  Shifting techniques are important to add color to your playing 
Lesson: 2
The second lesson is about The Color Game.
Itzhak invites his students to a game that explores how to change an audience's perception of a phrase or piece by using musical color and other playing techniques.
Lesson: 3
The third lesson is about Playing different styles.
Itzhak says that When it comes to playing music in different styles, it's very difficult to explain.
It's a very subtle thing. 
When you talk about The Classical way of playing, you're talking about composers such as Mozart and Mendelssohn and Beethoven, as opposed to more Romantic composers, such as Brahms and Tchaikovsky and so on, it's difficult to explain because it has to do with a sort of a style that is identifiable with, let's say, slides and wide vibrato and the rubato.
Throughout this lesson, Itzhak talks about the various styles of music and how to play them. 
Section: 4
The fourth section is about Developing a practice routine.
In this section, Itzhak talks about the various practice essentials, schedules, and habits that will lead to better performances and boost your confidence while playing.
This section is 1 hr 29 minutes long and has 5 lessons. Let us have a look at what each lesson offers.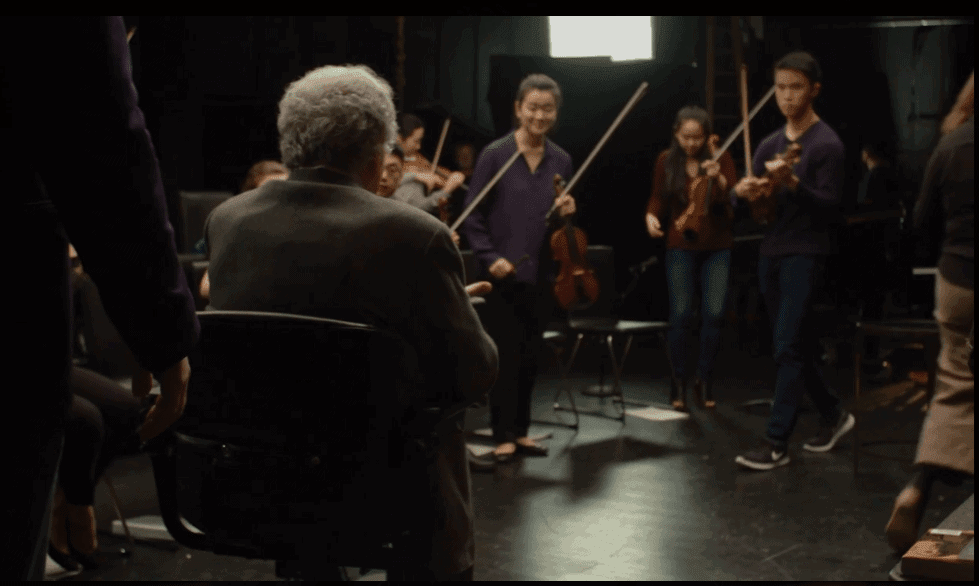 Lesson: 1
The first lesson is about Practice essentials. Mr. Perlman says When you practice, you want to have results.
You want cleanliness. You want articulation. 
In this lesson, Itzhak teaches us how practice is an essential part of growing as a violinist and helps us to adapt and overcome difficulties.  Mr. Perlman also shares many of his own techniques and methods that he uses for practice.
Lesson: 2
The second lesson is on The three-hour Practice schedule.
In this lesson, Itzhak tells about how he breaks down his practice lessons hour by hour and also discusses the risk of over-practicing.
Lesson: 3
The third lesson is Memorization and Practice: Student Q&A. In this lesson, Mr. Perlman and students from Juilliard discuss their personal tips for improving memorization.
Throughout the lesson, Itzhak shares tips and tricks and helps in understanding the practice of musicality.
Lesson: 4
The fourth lesson is the performance mindset.
Itzhak says that the important thing going on stage is you don't want any surprises. When you approach a new piece, it's nice to look at the score and see what's going on.
In this lesson, Itzhak teaches us how to focus and connect with music. He also emphasizes the importance of judging your performance and overcoming performance anxiety.
Lesson: 5
The fifth lesson is a Bonus chapter for Parents and Teachers.
This lesson is about finding the best teachers and the role a teacher plays.
In this lesson, Mr. Perlman gives parents and teachers advice on how to nurture talent in aspiring violinists.
Section: 5
The fifth section is A Vocation with your violin.
In this section, Itzhak talks about collaborations, a career in violin, overcoming the Barbies, and gives some important parting wisdom.
He also emphasizes the fact of how playing the violin becomes an integral part of our lives. This section has 5 lessons and is 39 minutes long. Let us look into each lesson.
Lesson:1
The first lesson is Collaboration. Mr. Perlman states that he is a firm believer that the relationship with the conductor should be an amicable one, and not a confrontational one.
In this lesson, Itzhak teaches finding balance within an orchestra and how to collaborate with other musicians.
He also throws some light onto collaboration across different genres.
Lesson:2
The second lesson is about A career in Music.
This lesson is a must for people who want to make a career in music. In this lesson, Mr. Itzhak discusses the realities of standing out as a professional musician and teaches how you can follow a variety of paths toward building a career in music.
Lesson:3
The third lesson is Overcoming barriers. Even while playing the violin, we have to overcome many Barriers.
In this lesson, Itzhak shares his personal story and reminds you to separate your abilities from any barriers you may face. 
Lesson:4
The fourth lesson is Parting words.
Though it seems like the last chapter of this section, it isn't.
In this lesson, Mr. Perlman talks about the three things that we take away from this class.
The first thing is to practice slowly.
That's number one.
Number two is to listen very carefully to what goes on while you practice because playing is a physical involvement that can affect your ear.
And the third thing is to share and feel my enthusiasm for music.
Then Mr. Perlman offers his parting words and wishes you luck pursuing the violin.
Lesson:5
The fifth lesson is the Bonus chapter: Acquiring a Fine Instrument.
"A fine Instrument is for a player". In this lesson, Itzhak introduces you to his famed violin, the 1714 Soil Stradivarius, and explains how to select the right instrument for yourself.
Who is Itzhak Perlman Violin Masterclass For?
Anyone who has an interest in playing the violin can take up this course.
If you are someone who is an aspiring musician or someone who is thinking about making a career as a musician should also be taking up this course. 
Even if you are a violin player and want some important lessons from Itzhak, you can take up the course.
This course is full of knowledgeable lessons and will definitely help you level up.
This is a one-of-a-kind masterclass so everyone who watches it is definitely going to benefit and take away many lessons from Mr. Perlman.
Itzhak Perlman Violin Masterclass Customer Reviews

Itzhak Perlman Violin Masterclass Pricing Plans:
There are two ways by which you can purchase a MasterClass, a single MasterClass, and an All-Access Pass for any of the gurus on the platform.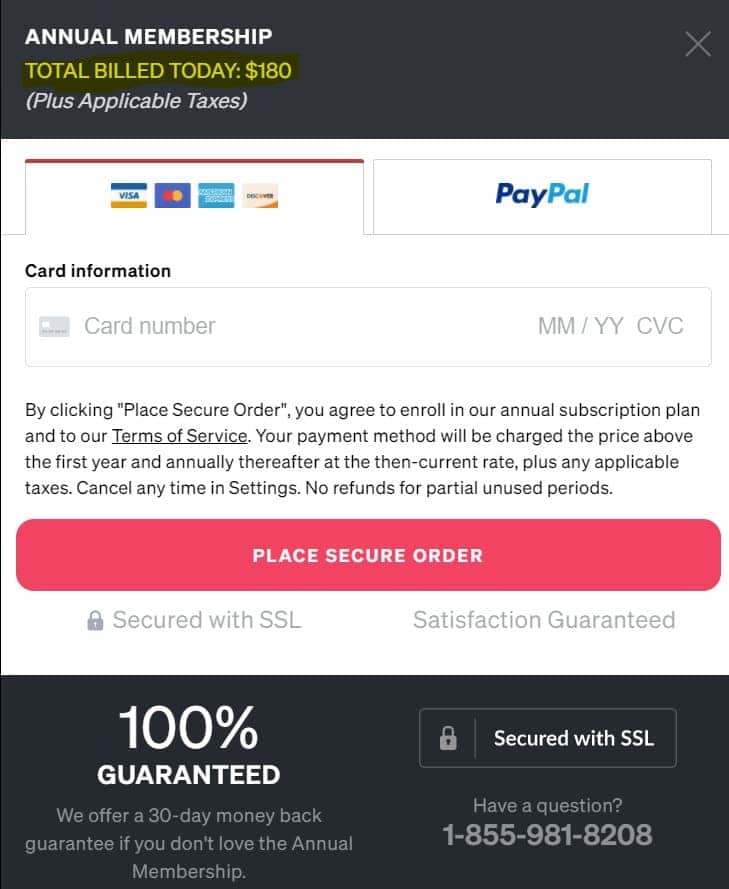 Single MasterClass: $90
All-Access Pass: $180 per year
The All-Access Pass comes in real handy when you wish to take more than one MasterClass, so this means that there is no limit on the number of MasterClasses on the All-Access Pass.
A 30-day money-back guarantee is also available for any of the Timbaland MasterClass Review packages you purchase and you will get a complete refund of the amount in case you are not satisfied with their services.
Quick Links:
FAQs 
🎶 Who is Itzhak Perlman ?
15 times Grammy Award Winner violinist Itzhak Perlman has performed for presidents, royals, and classic music lovers.
🤷‍♀️Who can take this Masterclass ?
Anyone who has an interest in playing the violin can take up this course. If you are someone who is an aspiring musician or someone who is thinking about making a career as a musician should also be taking up this course.
💲 What is the cost of Masterclass ?
It has an annual membership of $180 excluding taxes
🎻What is violin?
Violins are important instruments in a wide variety of musical genres. They are most prominent in the Western classical tradition, both in ensembles (from chamber music to orchestras) and as solo instruments.
🤷‍♀️ How does the 30-day guarantee work?
Our goal is to make sure that you have the best learning experience possible. If MasterClass isn't for you, then email us within 30 days of the date you purchase your subscription, and we'll offer a full refund.
Conclusion: Itzhak Perlman Violin Masterclass Review 2023
Now that you know all about his masterclass I would share my personal experience with you.
I have been playing Violin for quite some time now and I have also been a huge fan of Itzhak Perlman for a long time now.
As soon as I heard of this masterclass, I knew I had to enroll for it so I straightway enrolled for it.
Learning directly from Itzhak Perlman has been no less than a dream come true for me.
Not only did Mr. Perlman help me become a better musician but he also helped me gain the necessary confidence to become a better player.
This masterclass has been definitely worth it for me and I am sure this is going to be useful for you as well.
So, I hope the review will help you to take the decision to go for the Itzhak Perlman Violin Masterclass
We would love to hear your thoughts on the same in the comment section below.