In this post, I am going to talk about sharing my detailed Prime Ads Review 2023.
Affiliate marketing is a great way to make money, but it's hard to know where to start and how to get the most out of your campaigns.
Prime Ads is a network for affiliate marketing that focuses on digital currencies. Affiliates can promote products and services and get paid for doing so.
Their team of experienced professionals works with some of the biggest names in the industry to make sure that your campaigns are handled well and efficiently.
With Prime Ads, you can promote a wide range of products and services and get help from a team of experts who will make sure your campaigns are successful.
You'll also get high commissions and quick payments. Let's learn a little more about Prime Ads Review.
Prime Ads Review 2023: What Is Prime Ads?
Prime Ads is a global marketing company that helps businesses and affiliates grow on a large scale and in a sustainable way.
Primeads.io is a crypto-specific affiliate marketing network with the goals of achieving scalable growth and maintaining steady expansion.

Joining their program will give you access to a global platform that is optimized for your business's growth, whether you are a publisher or an advertiser.
They work with some of the biggest companies in the world to help them reach the people they want to reach through their large network of affiliates.
How to Register with Prime Ads?
1. By clicking the link, primeads.io, you will be taken to the main Prime Ads website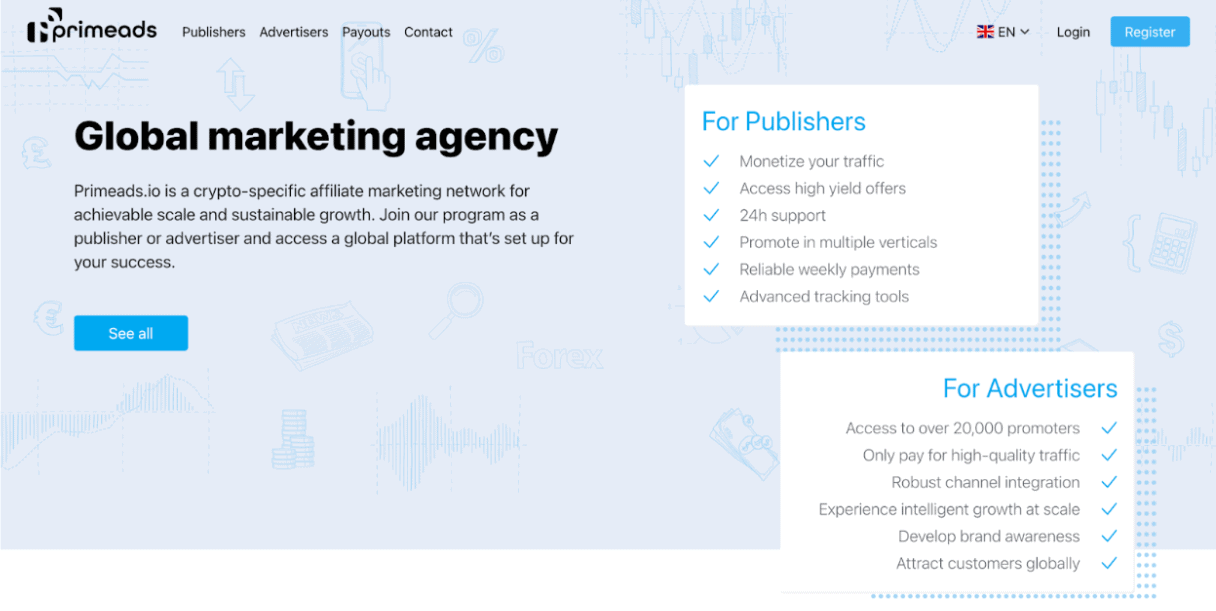 2. Click on the Register button in the upper right corner to register a new account or click Login to log in using your registered email address and password.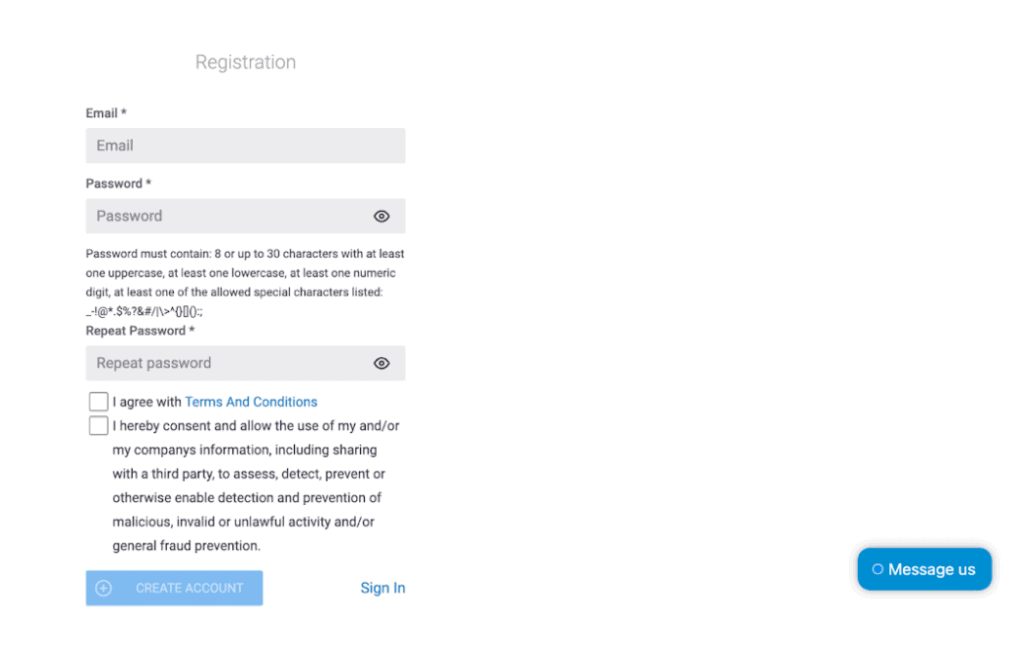 3. Once you have filled in your email address and password, you will be redirected to the registration page.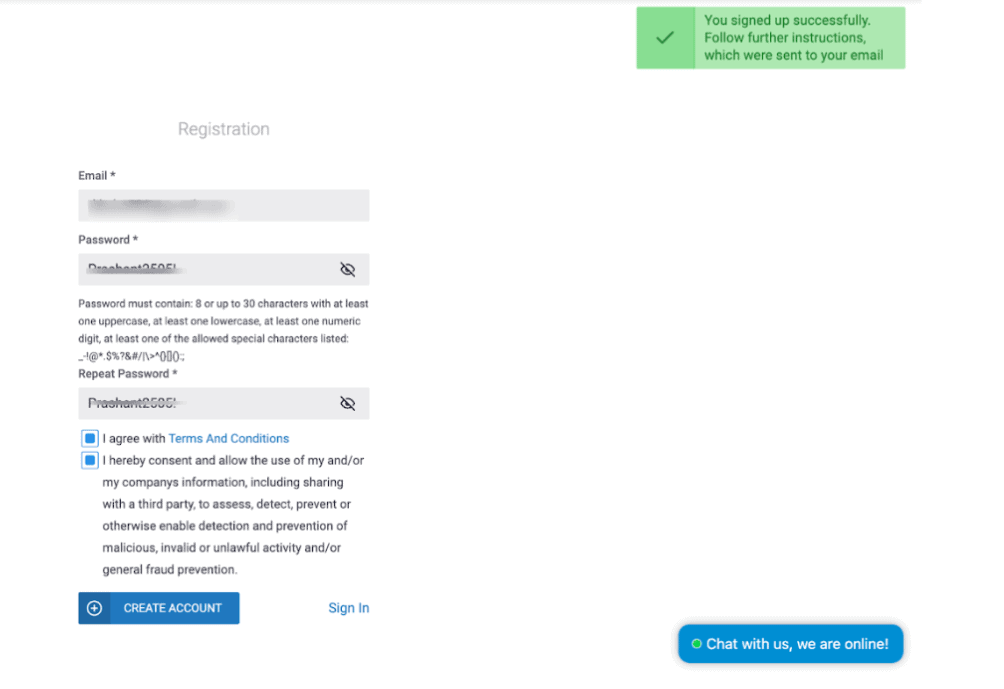 4. As soon as you have entered the details, check the two boxes below, one for consent to the company and another for terms and conditions. 
5. Activating your account is done by following the instructions in the email sent by Prime Ads to the email address you provided.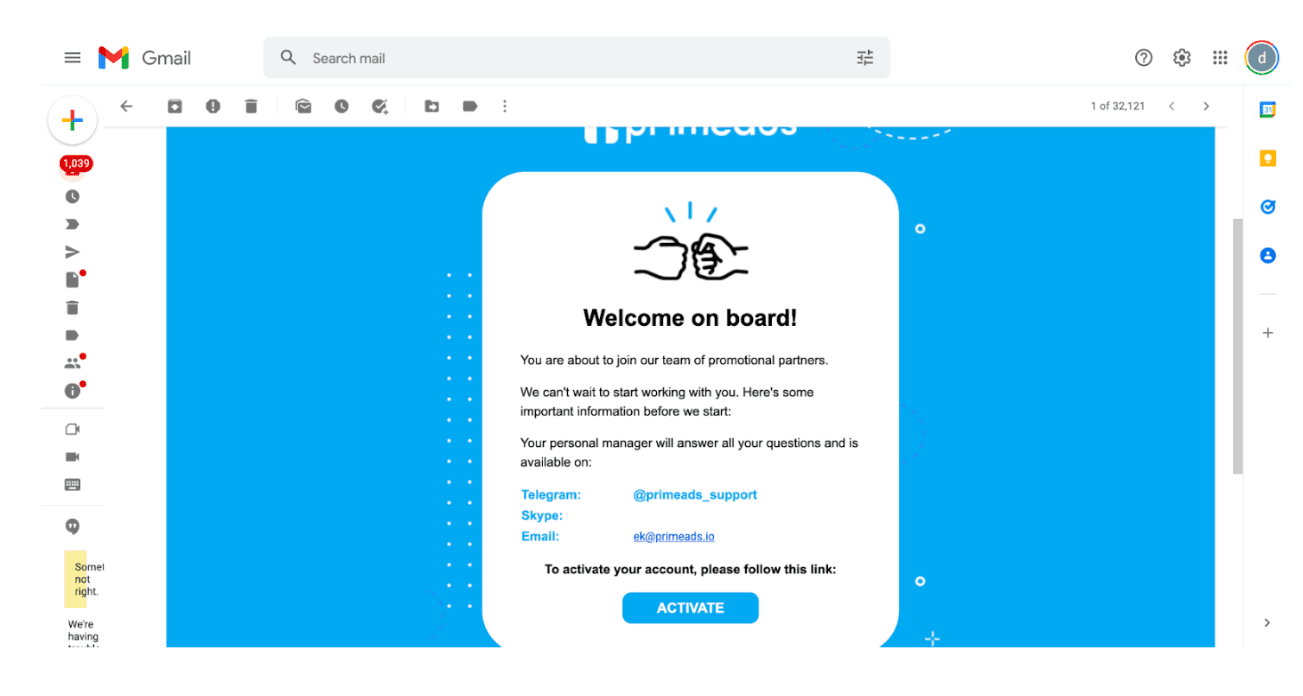 6. You will be able to log in once your account is activated.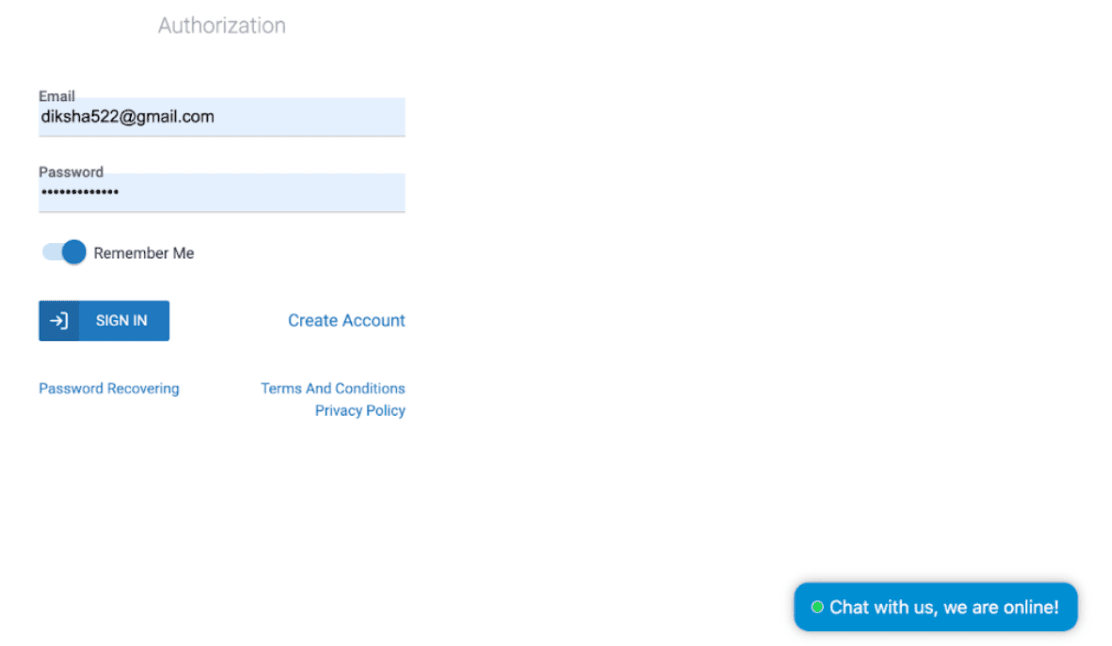 7. As soon as you click on the dashboard, you'll be redirected there. You'll see that it's quite easy to use.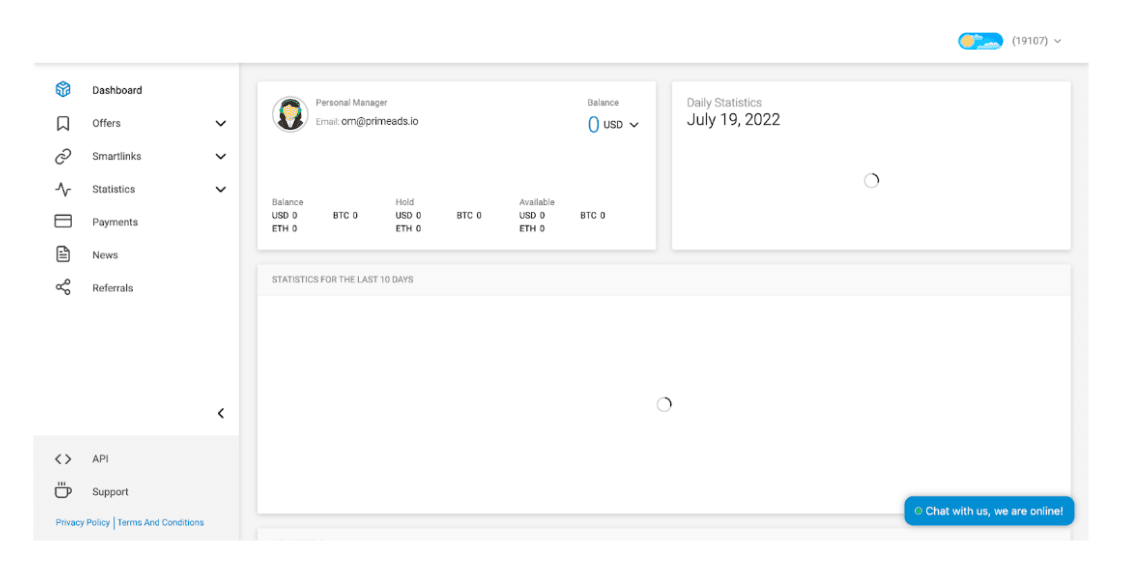 What makes Prime Ads a good choice for publishers?
Your traffic can be monetized

Offers with high yields are available

Support 24 hours a day

Multi-vertical promotion

Payments are made on a weekly basis

Tools for advanced tracking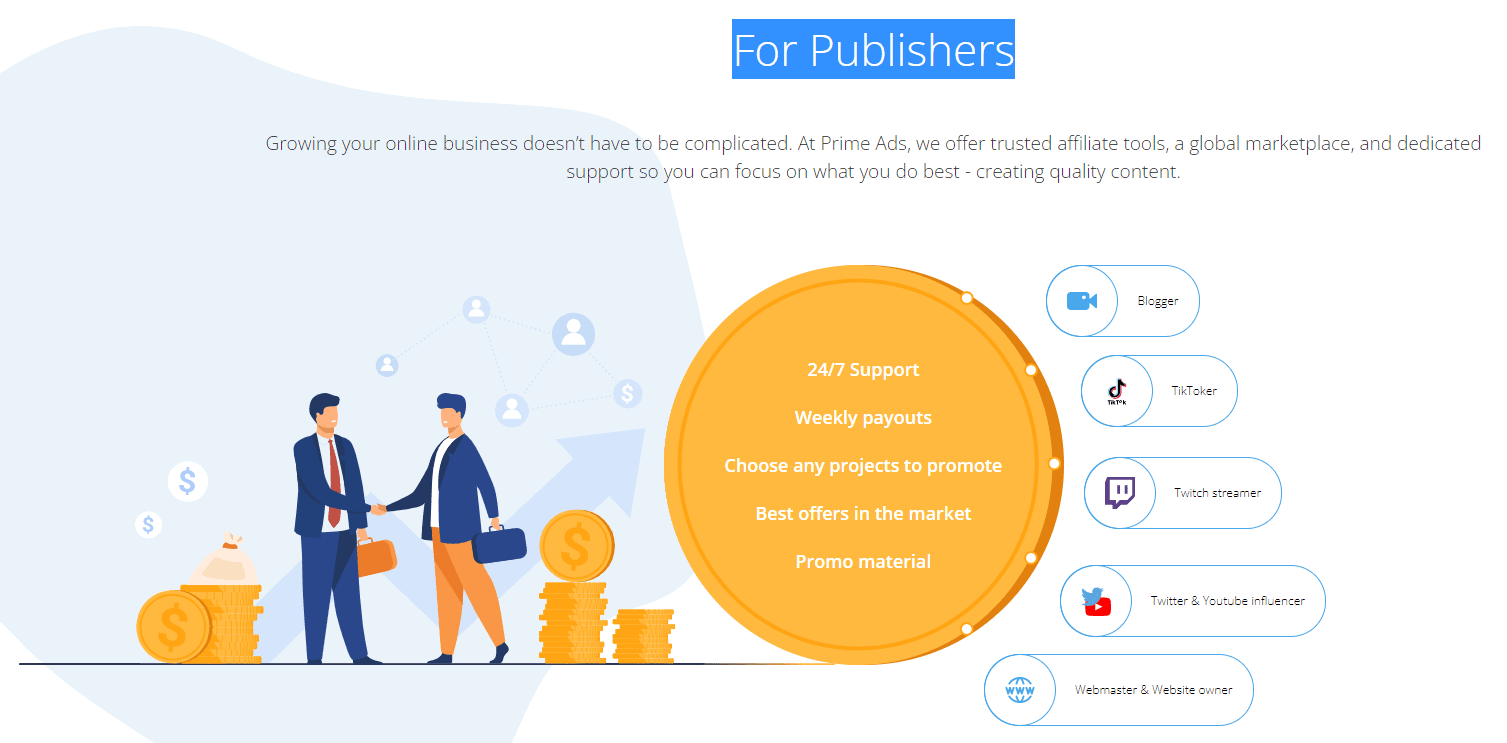 Many things make Prime Ads Agency a great partner for publishers. You can make money from your traffic if you put ads on their site.
You can make a lot of money from your website or blog with their high-yield offers. I also recommend them because they offer support around the clock.
If you have any questions or problems, you can always get in touch with their support team, and they will help you.
Also, Prime Ads Agency is a great way to advertise in many different markets.
You can easily get people to visit your website or blog, and their reliable weekly payments will help you make a lot of money.
Last but not least, there are great tracking tools on Prime Ads. With these tools, it's easy to keep track of your progress and see how well your site or blog is doing.
I would tell publishers in general to use Prime Ads Global Marketing Agency.
Quick Links:
FAQs About Prime Ads Review
How does the billing and payment work for Prime Ads?
Affiliate marketers frequently use WebMoney, Skrill, Qiwi, Neteller, and Bitcoin as means of financial transactions.
Where do I go from here to get started with Amazon Prime Ads?
You are free to begin utilizing Prime Ads straight away. Once you have created an account, you will be able to immediately begin developing and managing campaigns.
What are the fees associated with using Prime Ads?
You won't be charged anything to use Prime Ads. There is no requirement for either a one-time payment or a recurring monthly payment. Your marketing efforts will only result in sales commissions being earned.
How does Prime Ads work?
The bitcoin industry is the primary focus of Prime Ads, an affiliate marketing network. Affiliate marketers are given the opportunity to advertise various goods and services in exchange for commissions. Collaborate with some of the most well-known brands in the sector, and our team of seasoned professionals will make sure that the management of your campaign is both effective and efficient.
Conclusion: Prime Ads Review 2023
Through the use of Prime Ads' affiliate marketing network, connections are made between affiliates and advertisers. It is mostly concerned with the cryptocurrency industry.
Affiliates have the opportunity to discover new promotional deals and make money off of affiliate advertising. Advertisers are able to run campaigns and monitor how successful those campaigns are.
Since the beginning of 2018, the network has been live and operational, and it has quickly become one of the most frequented locations for advertisements relating to cryptocurrencies.
If you are interested in the cryptocurrency industry or just want to learn more about Prime Ads, the time to make a purchase is right now.