Do you want to know what I am going to cover in this blog? The blog answers these questions:
What are the key differences between Beaver Builder and Elementor?
What are the best features of each?
What is the pricing for Beaver Builder vs Elementor?
What are the pros and cons of Beaver Builder and Elementor?
What is the difference between Beaver Builder and Elementor?
Which products are offered by Beaver Builder and Elementor?
What is the verdict on every criterion between Beaver Builder and Elementor?
Beaver Builder vs Elementor: Overview
Let's have a close overview of both of them:
What is Beaver Builder?
Beaver Builder was introduced in the market in the year 2014. Robby McCullough, the co-founder of Beaver Builder, desired a single framework that his employees could use, to meet the design needs of their clients.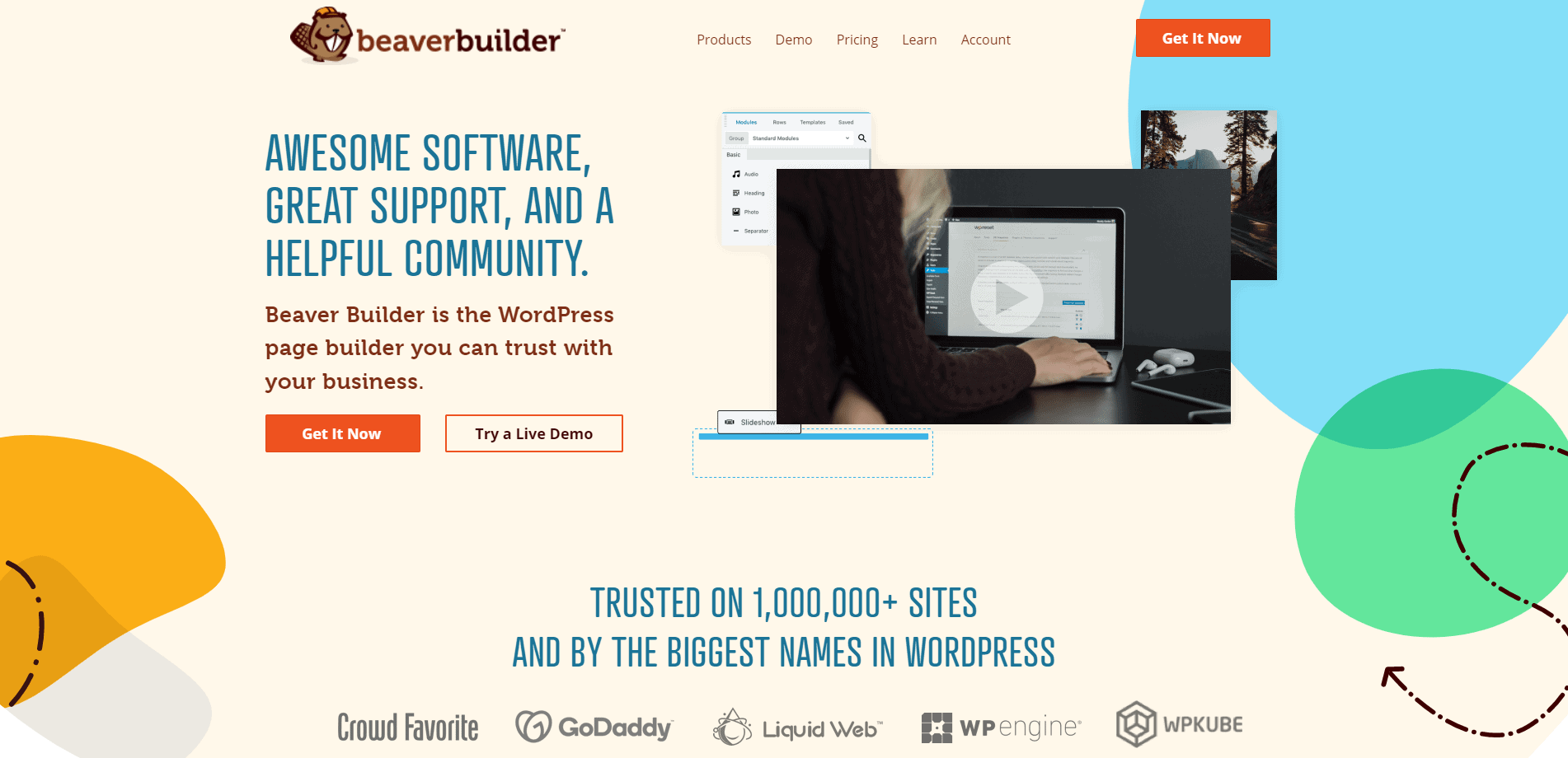 It was previously known as a Fastline page builder and is now one of the market's leading page builder plugins.
Beaver Builder has been used to create over 100,000 websites, making it a page builder that is well worth your time.
What is Elementor?
Elementor was founded in the year 2016 and has been getting positive responses from its clients since then. One main reason for these positive responses is that it gives people full control over their websites.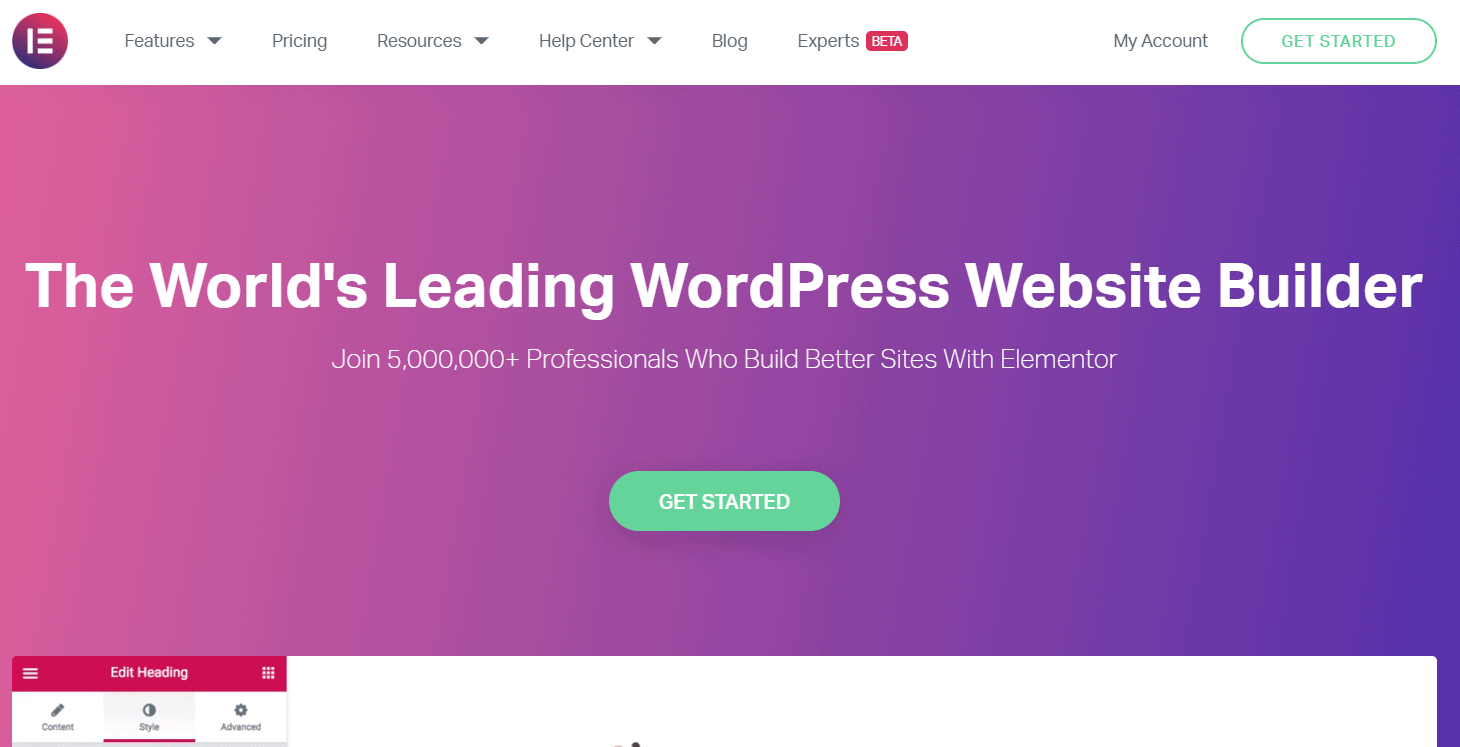 Elementor is a plugin that is for sure 'beginner-friendly whatever you may be or at whatever level you may be in its appropriate for each one of it.
Beaver Builder vs Elementor: Modules & Widgets
Beaver Builder
Beaver Builder's elements are classified into three types: rows, columns, and modules. The free version of the Beaver Builder comes with six modules, whereas the pro version comes with thirty.
Beaver Builder and Elementor both have similar styling options. Individual styles can be set, and styles applied to rows are automatically applied to columns and modules, and vice versa.
But beaver builder is not having the custom right-click option, like Elementor.
Elementor
Sections, columns, and widgets are the three main categories of Elementor.
The free version of Elementor allows you to use approximately 30 widgets, whereas the paid pro version allows you to use more than 54 widgets.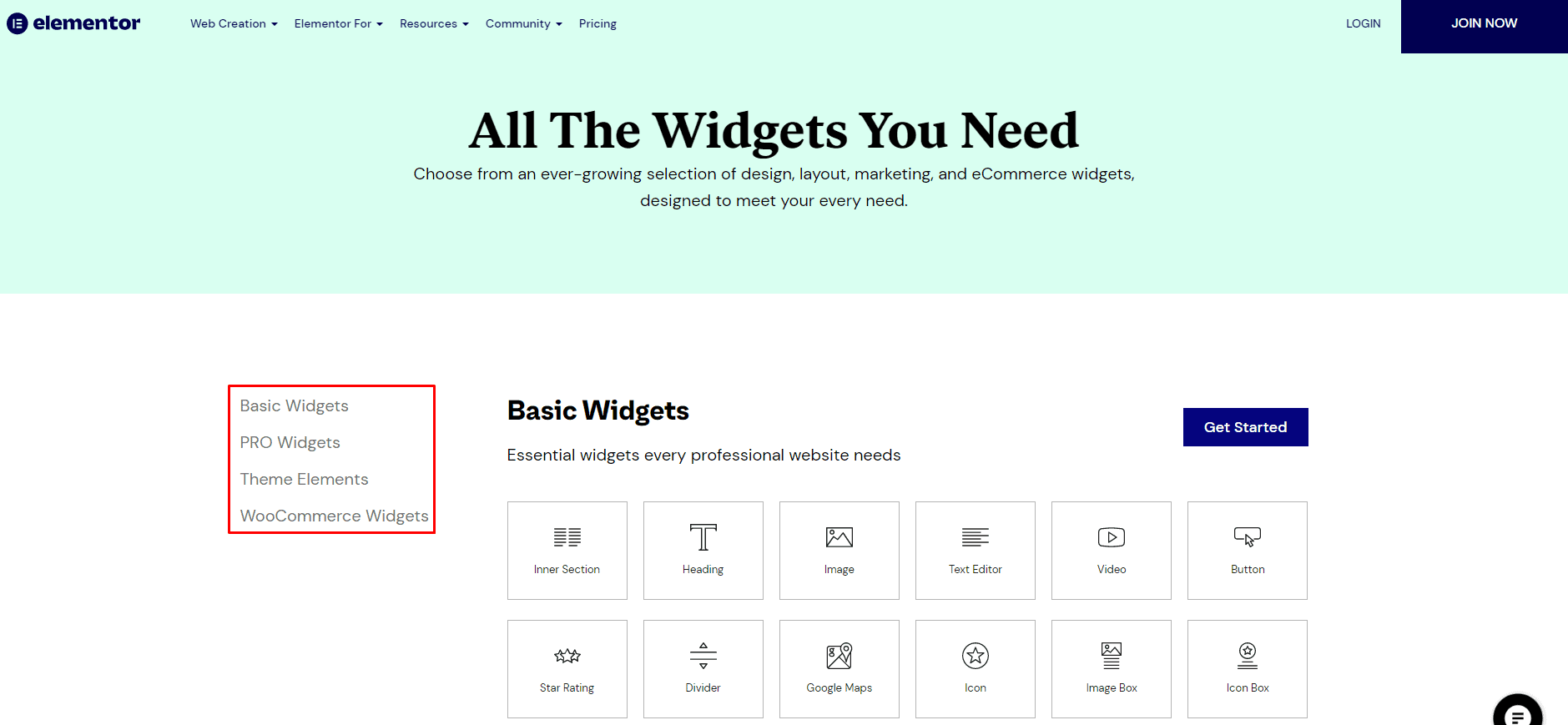 The style applied to the section affects everything within it, including the columns and widgets.
All elements can be edited, duplicated, or deleted. All you have to do is right-click that element and you're done.
Verdict
Both plugins operate in essentially the same way. Both provide a simple method for creating a page layout.
But Elementor makes things a little easier by allowing you to right-click and go straight to the settings.
In addition, the Elementor has more modules than the Beaver Builder. Thus, Elementor triumphs over modules and widgets.
Also, You May Like This:
Beaver Builder vs Elementor: Templates
Beaver Builder
Beaver Builder offers three different types of templates to choose from. They are Landing pages, content pages, and saved templates. It does not offer block-level templates like Elementor.
Beaver does not provide a templating option in its free version at all, you can only get it in the paid version.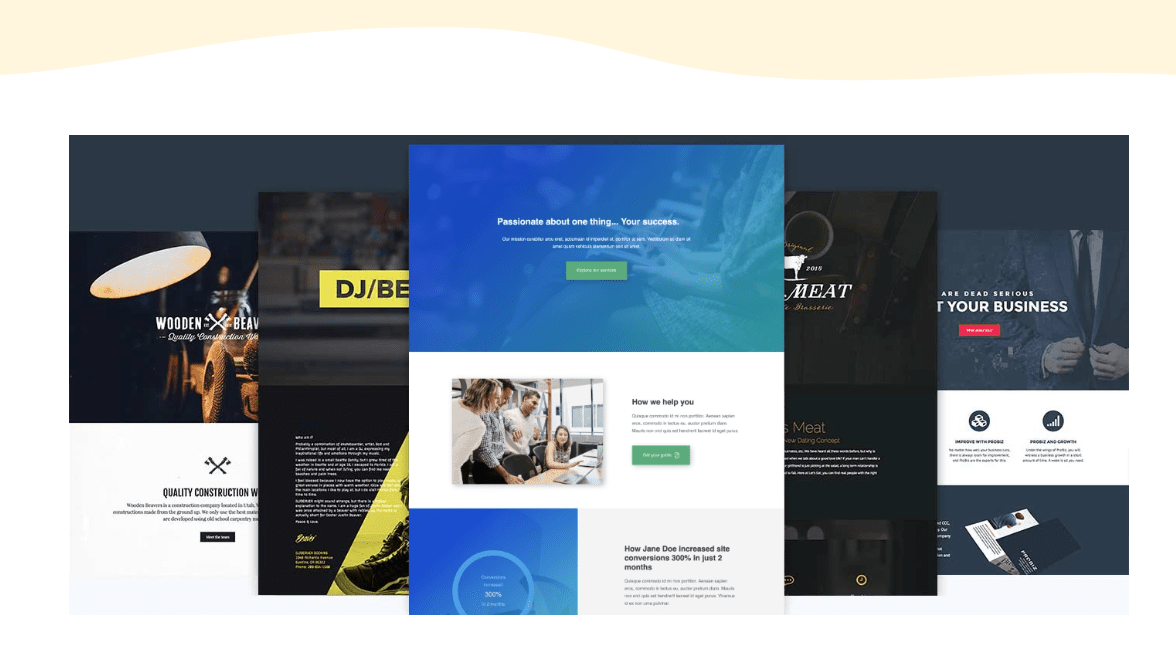 To create elaborate landing pages one can take the help of the landing page template.
Beaver Builder offers 30 different landing page templates to choose from. The next type of template they have is a Content page template.
These templates are used for content pages such as the page, contact page, and home page, among others. Beaver Builder provides you with 25 template page options to choose from.
Custom saved templates are the saved templates. It allows you to create a template and save it for future use. Beaver Builder also offers the option of importing templates.
Elementor
Elementor provides two types of templates. They are block templates and page templates. Block templates can be used to build specific parts of your page.
Page templates are templates that can be used to design specific types of pages using the builder plugin. Elementor has a variety of flavors from which to choose for various types of work.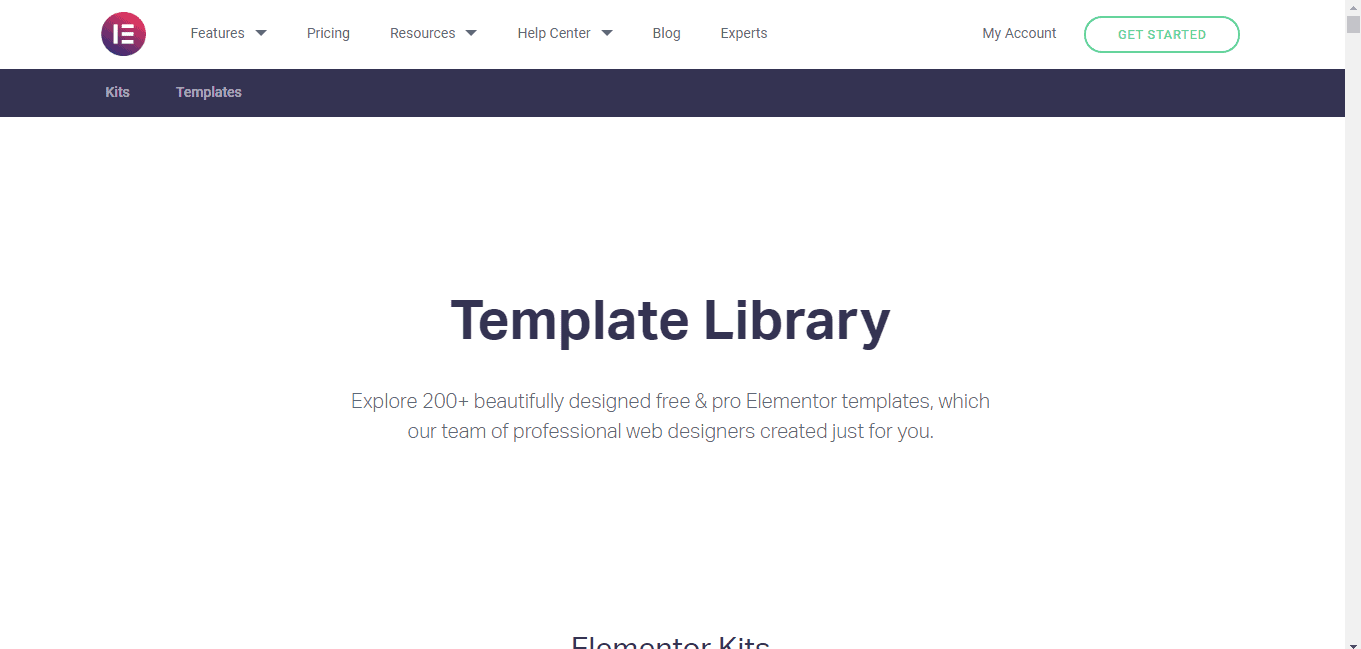 For example, a homepage tailored specifically for educational institutions, another tailored specifically for restaurants, and so on.
Elementor allows you to create custom pages and themes and save them for later use.
You can import templates created by third parties by uploading them to your site. As a result, Elementor provides limitless customization options.
Verdict:
Elementor has a large number of templates to choose from, and they are simple to import and export.
Both builder plugins provide the user with a wide range of visually appealing templates that are simple to use and can be used on a variety of platforms.
However, Elementor easily defeats Beaver Builder because, in Elementor, one can choose from a variety of templates and import and export them, whereas, in Beaver Builder, one must upgrade to the premium version to do so.
Beaver Builder's standard version does not include any templates.
Beaver Builder vs Elementor: Theme Building
Beaver Builder
The theme builder of the beaver works in the same way as the theme builder of the Elementor. This can be of great help if your clients need a custom template or help.
The theme builder can be accessed only when you install the Beaver theme. plugin. With the help, of theme layouts, you can create the following custom templates 
header

footer

template

archive

single post

pages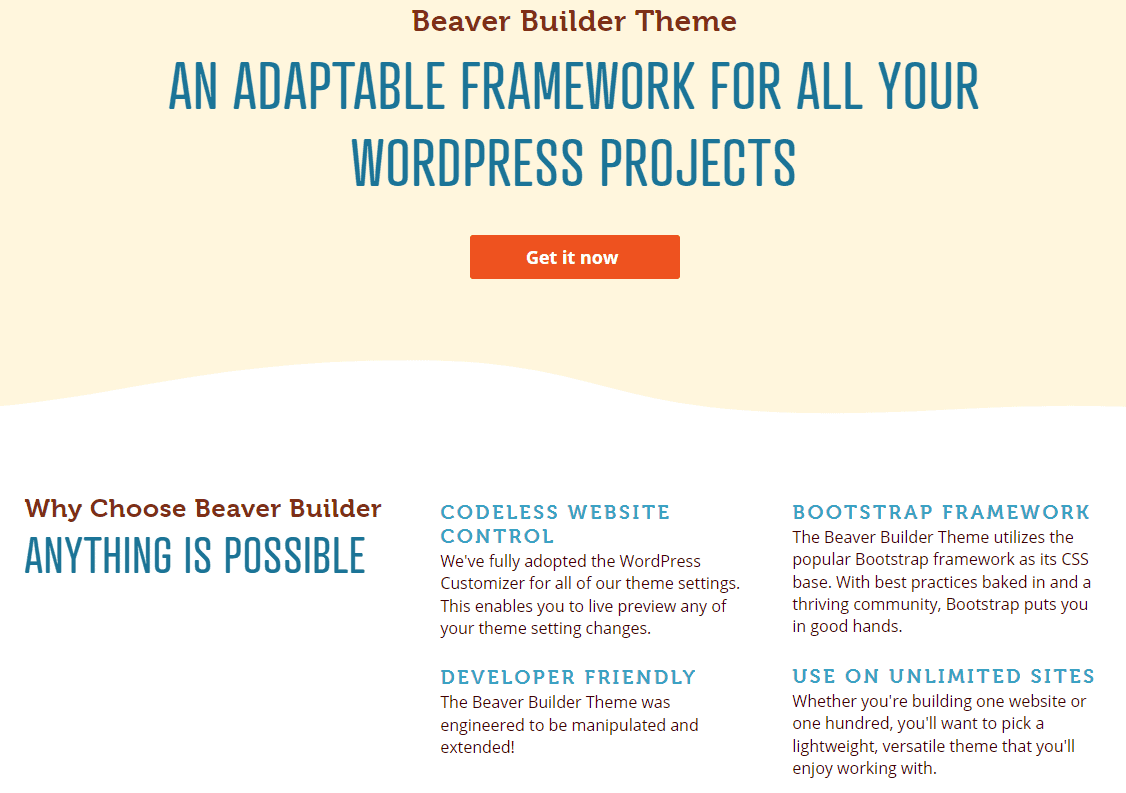 You can also change the layout by deciding how, where, and when it appears. You can specify whether it should appear on your posts, pages, the default footer, or elsewhere.
Customization is also possible by displaying if a post was written by a specific author.
This Beaver Builder stuff is fantastic and powerful because it allows for a great deal of flexibility and customization.
Elementor
Elementor theme builder allows you to create and modify templates for archives, pages, headers, footers, single posts, 404 pages, and more.
Elementor offers both standard and new and specific elements for the various types of elements we want to create.
It also includes post-specific WordPress widgets such as the post title, featured image, post comments, and many more.
If you're not sure what to do or how to do it, it also offers a variety of templates, which you can access by clicking the folder icon in the content editor.
Verdict:
Both builder plugins are roughly equal in terms of customization and control over theme creation.
However, the Elementor builder plugin is less expensive than the Beaver builder because all of its themes and other options are only available in the premium version.
Quick Links:
FAQs About Beaver Builder vs Elementor
Can I start WordPress design just by learning the Elementor page builder plugin?
Elementor is a WordPress plugin that works on top of any theme. And you can not design a theme using Elementor. So in my personal opinion try to learn HTML, CSS, JavaScript, and then PHP. Using this set of technology design some case templates and then convert that into wp themes. When you are comfortable with wp theming then only go for Elementor. Elementor will help you to do something that requires lots of effort to put that features in any wp theme thus people these days use Elementor to reduce their programming time and efforts.
Which one is the best free Elementor Page Builder add-on?
As you are asking for Free Addons, so you should look at Elementor Addons in WP.org, look at this, you will see all free plugin listed there, and the top plugin among them with the highest number of download, rating, and elements are! Even searching just Elementor will also put this on top. With over 600,000+ Active Install, 6M+ downloads, and 1500+ Rating, it's undoubtedly the best Free plugin.
Do WordPress site builders (like Divi, Elementor, or Beaver Builder) have any downsides in terms of SEO?
You have to be careful and ensure that you optimize your site no matter what theme or tool you use. And even if you write the code by hand! Yes, it can hurt you since sometimes the code can be bloated. It's up to you to ensure that it is optimized and slimmed down. Ensure that you are using: Server Caching with expirations for every type of file being served up Compression for CSS, javascript images, and HTML SEO optimization plugins.
How to Build WordPress Sites Instantly with WP Beaver Builder?
All you have to do is start working with Beaver Builder. Start making your website using their instructions.
How to Get Started with the Beaver Builder?
The content section of WordPress is distinct from the header, footer, and sidebar. The Beaver Builder plugin enables the creation of layouts according to the content area. Additionally, you may use the Beaver Themer plugin to build layouts in places beyond the content area.
Is Beaver Builder free?
No, it is not. The annual fee for the Standard edition is $ 99. Although you must use your theme, it is compatible with the majority of themes, even free ones. The Pro edition, which costs $ 199 a year, includes the Beaver Builder Theme and multisite capabilities.
Is Beaver Builder faster than Elementor?
Yes, it is. It is quicker to use and load menus, but the user interface is less engaging. Additionally, the side menu loads the whole contents at once, rather than scrolling to locate an element as you do with Elementor.
Conclusion: Beaver Builder vs Elementor 2023
Both Elementor and Beaver create one of the most popular and evolved page builder plugins. Both provide a large number of template theme features and widgets.
Beaver Builder is a more developer-friendly option because there are no restrictions on how or to whom the developer can sell. Beaver Builder outperforms Elementor in terms of white labeling.
Beaver Builder is an open-source plugin, whereas Elementor is not. If you are a solo developer or user, Elementor is the best option for you, whereas Beaver Builder is the best option for developers.
Because they are both evolving, there is no clear winner, but Elementor is still preferred.