In this post, we have shared Ron Howard Masterclass Review that includes all detailed insights, the Masterclass about Direction by Ron Howard, so let's get started…
About Ron Howard Masterclass Review
You all must be familiar with Ron Howard.
You might know him as an Oscar-winning director, a producer, an actor, and one of Hollywood's great storytellers. 
Ron Howard is a legend on both sides of the camera.
As a child, his portrayal of Opie in The Andy Griffith Show and Richie Cunningham in Happy Days launched him into every living room in America.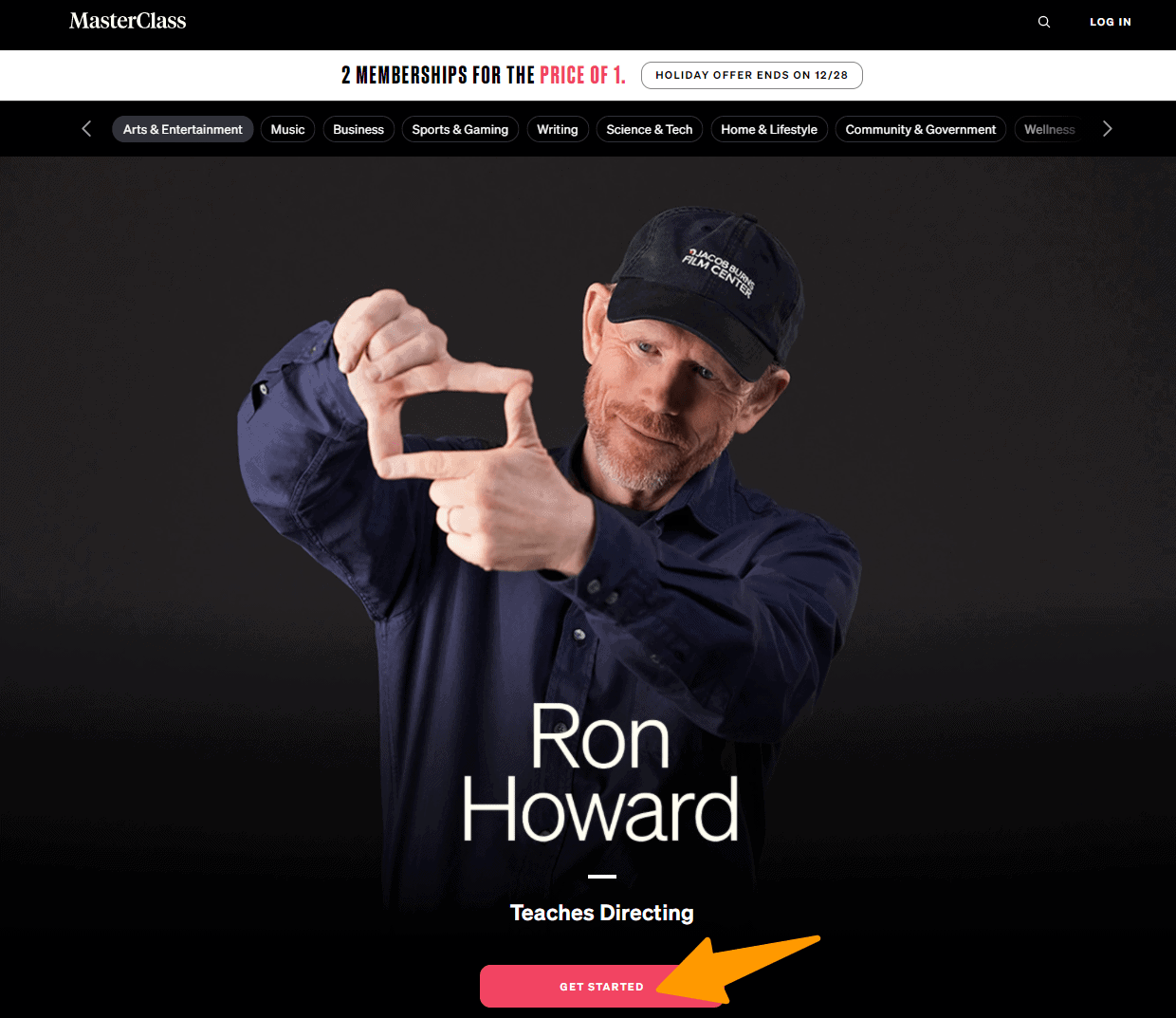 After leaving acting to direct, Ron Howard developed an extensive directorial résumé which includes Cocoon, Splash, Parenthood, Apollo 13, A Beautiful Mind, Frost/Nixon, Solo: A Star Wars Story, and the beloved TV series Arrested Development.
In addition to being a box office blockbuster, he is a two-time Academy Award-winning director.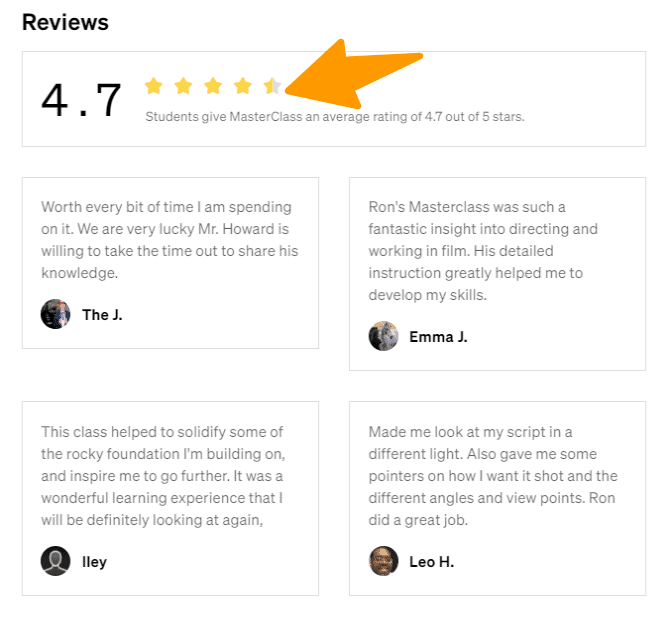 About MasterClass
The year 2015 saw the launch of the online educational platform known as MasterClass. It focuses in video content that was created by experts who are well-known all over the world in their respective fields.
It should come as no surprise that MasterClass has had a meteoric rise in popularity given that it features more than 150 different programs taught by famous people like Gordon Ramsay, Hans Zimmer, and David Lynch.
The great production values and video quality of MasterClass are other significant advantages of using this platform. Check out our evaluation of MasterClass for more information about this online course provider.
Having said all of this, it is possible that MasterClass is not for everyone. As a result, I intend to discuss the benefits and drawbacks of this MasterClass in the hopes that it may assist you in deciding whether or not to enroll.
---
Ron Howard Masterclass – A Brief Overview and Why should one go for it
Section : 3
The third section is Scene Deconstruction. In this section, Ron tells us about the various choices that he made as a director by breaking down iconic scenes, the decision by decision.
This is a very interesting section and gives us a deeper understanding of the three most iconic scenes by Ron.
This section has 3 subsections and is 54 minutes long. Let us see what each lesson has to offer.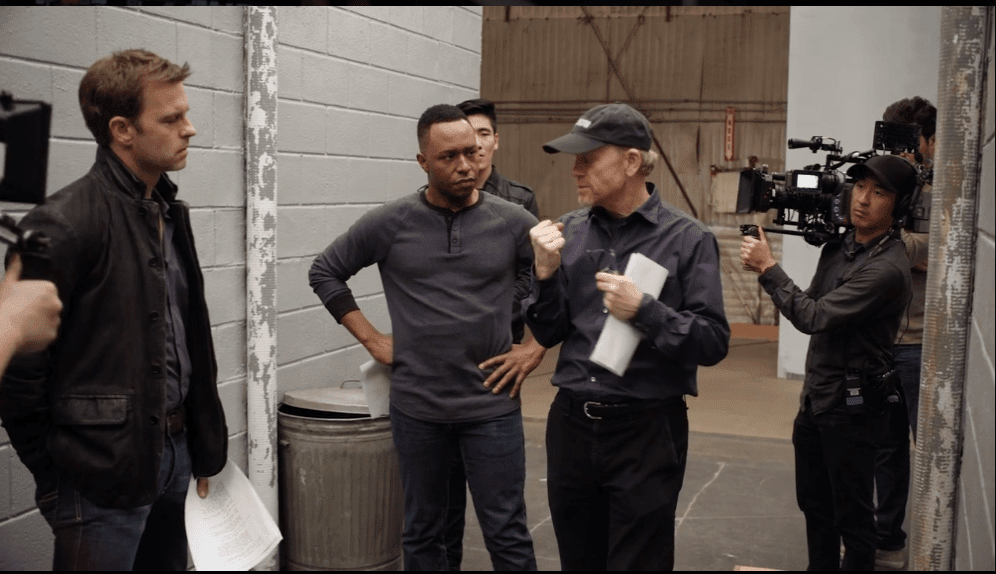 The first lesson is Scene Deconstruction: Raiders of the Lost Ark.

One day Ron was on an airplane, and Raiders of the Lost Ark were playing, and he wanted to see it again. And his headphones didn't work, and there were no other headphones available on the airplane. He was really annoyed and watched the whole thing without sound. And the minute he got home, he got hold of a VHS, and just started watching that scene over and over without a sound. and he has learned so much. He has done that since then with all kinds of scenes And has found it to be very interesting to see how great directors choose to stage and shoot scenes. While watching like that, you are more sensitive to the details of the kind of mechanics of it- where did the camera go? How long was the shot used? How many times was the same camera setup used in that scene?
In this lesson, Ron helps us to get a better understanding of the shot and the mechanics behind them.
The second lesson is Scene Deconstruction:  Apollo 13. Ron watches The iconic launch sequence from Apollo 13, without sound and deconstructs it for us. In this

lesson, Ron gives you a little idea about how the scenes were broken down and executed. He also explains how meticulous research and shot planning energized the familiar historical moment.

The third lesson is Scene Deconstruction: A Beautiful Mind. A beautiful Mind:  screenplay by Akiva Goldsman, is remarkable in that it has one uber overriding objective, and that is to make you understand what it feels like to be mentally ill and then by extension, what does it feel like to love someone who's living within those delusions. And what's so remarkable about it is that it uses a convention of cinema. In this lesson, Ron shares how he flipped the movie's point of view at a  very key juncture in the film to underscore the realization of a powerful truth.
Section: 4
The Fourth section is Working with Actors.
In this section, Ron teaches us how to protect and inspire the actors in our play. He also guides us in creating great plays.
This section is 42 minutes long and has 3 subsections. Let us have a look at each lesson.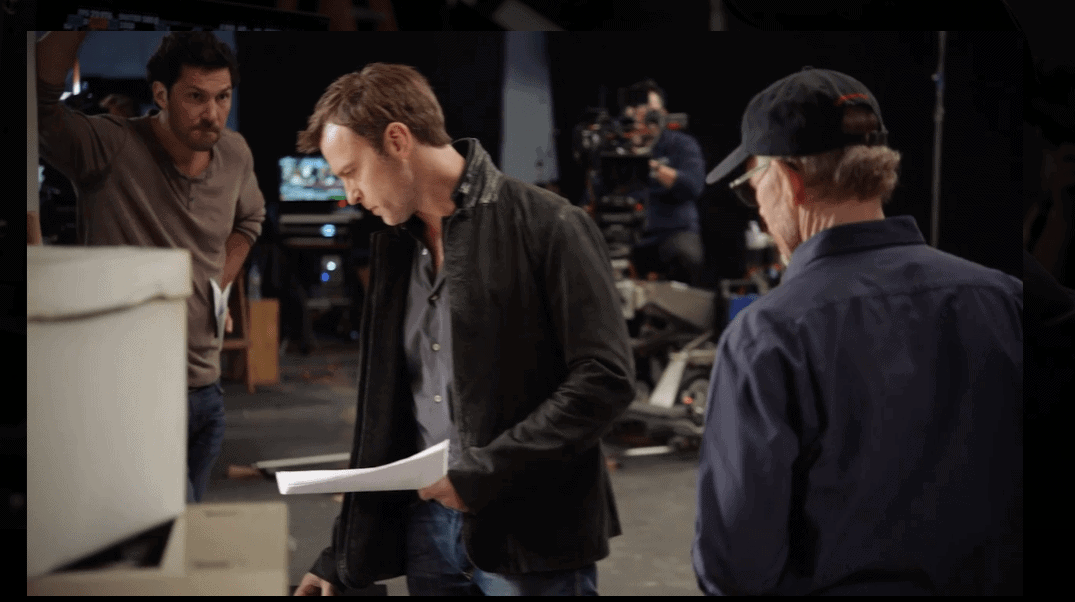 T

he first lesson is Casting.  The lesson starts by Ron quoting William Wyler had a simple formula – He thought 90% of directing films was script and casting, and then he said the other 10% was knowing how to get out of the way when you've done the first two things correctly. Ron also believes that casting is vitally important. In this lesson, Ron tells us to trust our guts, test the waters, and overcome the casting missteps while responding to the intangible qualities that a performer can bring to the role. 

The second lesson is Working with the actors: Part 1. Ron was an actor, and so there's an inclination on most actor's part to trust him which has been a huge advantage for him. In this lesson, Ron teaches how you can prepare yourself to collaborate and work with the actors and when to trust them to deliver the performance that you need. Ron also urges you to trust the actors.

The second lesson is Working with the actors: Part 2. In this lesson, Ronn talks about how he loves building on those moments when the actor's instincts coincide with the needs of the scene and add an emotional truth to the scene.
The fifth section is Watch Ron Direct: Frost/Nixon. You will be watching Ron share his experiences while directing his 2008 classic Frost/Nixon. Ron offers a rare opportunity to watch his process in action as he blocks actors and plans each shot. The section is about 3hrs long and is divided into 9 subsections.
The first lesson is a Case study: Frost/Nixon. Ron takes you through the cinematography and production design decisions that energized and surprised him when he made Frost/Nixon. The lesson has some powerful lessons about turning compromise into creativity. Ron believes it is important to find energy as a director. As a director, you need to make your shooting style reflect characters. 

The second lesson is Frost/Nixon: Read-through & Staging Rehearsal. Rob says that a director's job is to narrow the seemingly endless staging choices. Ron offers you a rare opportunity to peek into his directorial process in action. Ron shows you how he rehearses a scene on stage. Ron talks about the actors through the process of rehearsal.

The third lesson is Frost/Nixon: Feature Staging for Masters. Ron believes it is important for the setting up of the stage. This approach most closely replicates the staging approach of the original movie. You will be seeing in this lesson as Ron collects masters for each setup. Each step is rehearsed until it perfectly fits the image that is in your head.

The fourth lesson is Frost/Nixon: Feature Staging for Coverage. Ron shows you how he shoots all the coverage he knows he will need to optimize for creative choices in the edit. Ron covers few masters so that he can edit the desired scene and make the choice later.

The fifth lesson Frost/Nixon: Alternate Staging Possibilities. Ron believes that is important now that you consider all the other possibilities. Ron now has all his master shots and additional coverage. He always tries to explore the other possibilities which are often following an actor's natural instincts. He says that you need to energize the scene as much as possible with different possibilities. 

The sixth lesson is Frost/Nixon: Steadicam Staging. Ron experiments with an idea of long extended Steadicam shots. Ron walks the actors through the Steadicam rehearsal process and starts the staging process for the Steadicam shots. Ron reworks the scene for a Steadicam shot, which requires technical movement and choreography from actors.

The seventh lesson is Frost/Nixon: Steadicam Staging for Frost POV. Ron shows a different perspective using Steadicam staging. Ron shows you an alternative approach he could have tried in the film. He uses a Steadicam to shoot from David Frost's point of view. He shoots the scene from Frost's perspective which changes the dynamics of the scene. 

The eighth lesson is Frost/Nixon: Staging for Indie Shoot. Indie movies are where the budget is tight for the directors and the movies are not mainstream and you really less time. If you need to compromise on set, Ron tells you to keep the staging simple. This approach using indie shooting maximizes coverage with limited resources available with the director.

The ninth lesson is Frost/Nixon: Staging Review. As a director, you need to have fluidity in the staging process and you need to flexible with the shots. At the end of the day, you need to have the best performance from your shots. In this lesson, Ron talks you through what he was considering while planning for each shot while reviewing the staging exercises. 
Section: 6
The sixth section is Post- Production.
In this section, Ron Howard teaches us how we can sharpen our story by editing and adding sound effects, and using other techniques.
This section is so important as it helps us add the final touch to our movie.
This section has 4 subsections and is 44 minutes long. Let us take a quick peek into each subsection.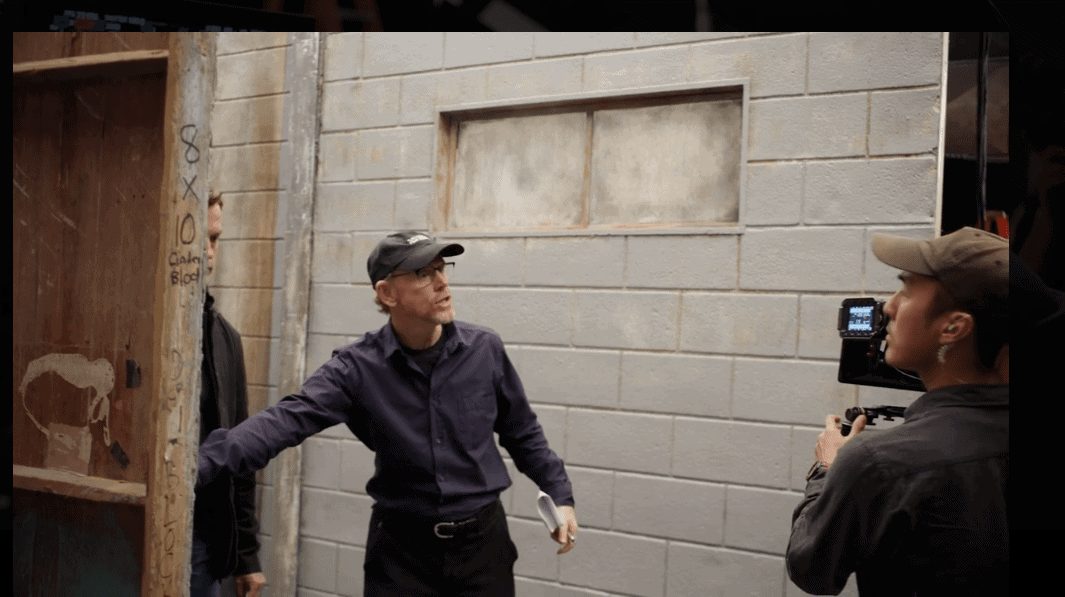 The first lesson is editing part 1. According to Ron, the editing process is the time when you execute the final rewrite of a movie. Editing is the process where the movie or the television show is actually made. In this lesson, Ron teaches us how to find the right editor for your film and the ways in which you can develop an editing style for your film together.

The second lesson is editing part 2. Editing is a very personal thing on the one hand, but it's also a period where some objectivity from outsiders can really benefit you. Ron says that it's vitally important that you continue to understand the themes, the ideas, the story that you're trying to tell, the thing that you believed in from the beginning, and yet not cling to it. In this lesson, Ron brings out the fact that the first cut is going to break your heart but you have to keep finding the thrill in the discovery process. 

The third lesson is sound design. Ron believes that sound design is another tool. It's another form of expression. And because we react to sounds on a kind of primal level, it works a little bit the way music works. So, adding a sound in a movie is as important as deleting one. This lesson is all about designing a sound that suits your story.

The fourth lesson is Music and scoring. In this lesson, Ron explains how the most talented composers pick up on details of actors' performances and build music cues that deepen a story. He also emphasizes talking to the composers as talking to actors and he also talks about using scores as reinforce themes. Further, he discusses the Frost/Nixon score and a beautiful mind score. 
Section: 7
The seventh section is parting words.
It is a 2-minute lesson named Find a story you love, In this lesson, Ron concludes the masterclass by sharing his words of wisdom.
Ron asks you to be open to the moments and experiences that inspire you. And he also asks you to always find a story that you love and tell it without hesitation.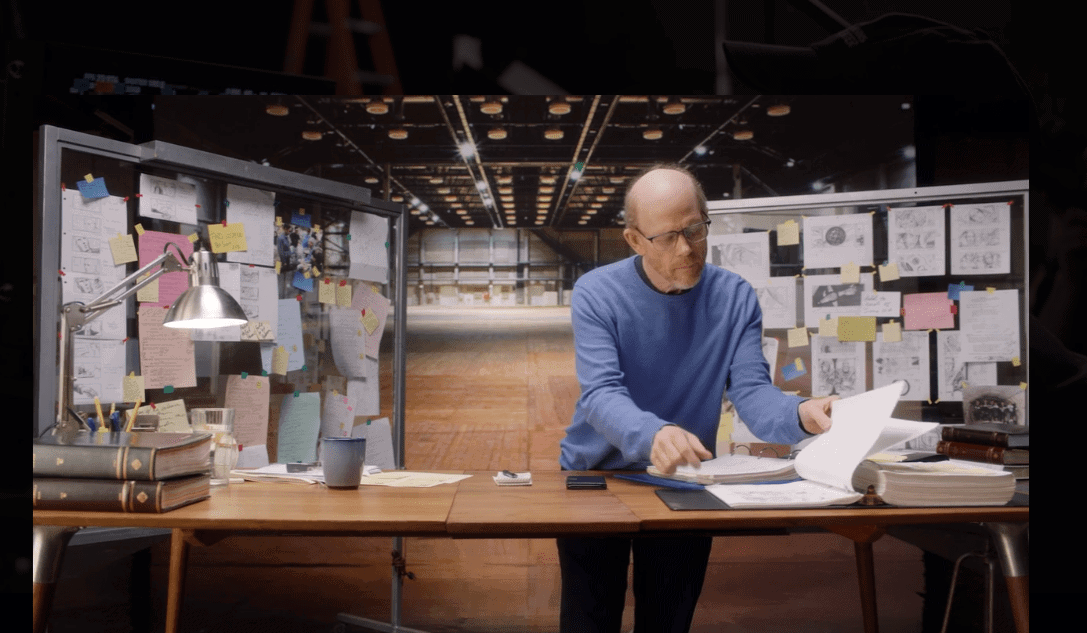 Who should be taking up this course
Now that you know what each section is about, let us discuss who should be taking up this course. 
Anyone who has an interest in directing can take up this course.
If you are someone who is an aspiring director or someone who is thinking about making a career as a director should also be taking up this course. 
Even if you are a director and want some important lessons from Ron, you can take up the course. This course is full of knowledgeable lessons and will definitely help you level up.
This is a one-of-a-kind masterclass so everyone who watches it is definitely going to benefit and take away many lessons from Ron.
Ron Howard Masterclass Pricing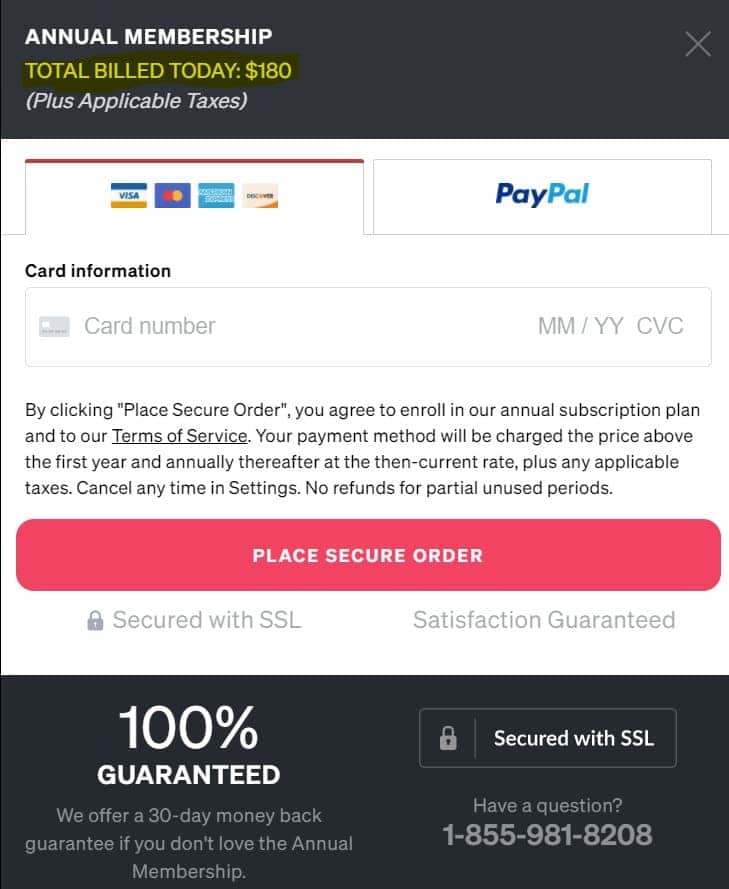 Quick Links:
FAQs | Ron Howard Masterclass Review
🤷‍♀️ How does the 30-day guarantee work?
Our goal is to make sure that you have the best learning experience possible. If MasterClass isn't for you, then email us within 30 days of the date you purchase your subscription, and we'll offer a full refund.
🤑What is the pricing of masterclass ?
Masterclass All-Access Pass is billed at $180 and comes with a 30-day moneyback guarantee.
📺 Where can I watch?
With MasterClass, you can learn and be inspired anytime, anywhere, including your smartphone, personal computer, Apple TV, Amazon Fire TV, and Roku streaming media players. You can even download your favorite lessons and watch on the plane or listen during your commute in audio-only mode
💁What is MasterClass?
MasterClass is the streaming platform that makes it possible for anyone to watch or listen to hundreds of video lessons taught by 100+ of the world's best.
Conclusion: Ron Howard Masterclass Review 2023
I have always been curious about directing, how scenes are shot, and how the movies are made is something that always had my attention.
Even though I am not an aspiring director, this masterclass has taught me many lessons about the art of directing which will always stay with me. 
I have also been a huge fan of Ron Howard for a long time now and as soon as I heard of this masterclass, I straightway enrolled for it.
This masterclass has been definitely worth it for me and I am sure this is going to be useful for you as well.
So, I hope you guys enjoyed the Ron Howard Masterclass Review and serve your purpose well.
We would love to hear your thoughts on the same in the comment section below.
Also, I highly recommend the Directing masterclass by Ron Howard and if you wish to pursue please go ahead without any second thought.
Also if you really like this review then please like and share it with your social media community.
Ron Howard Masterclass On Social Media 
For those asking – Ron Howard – MasterClass Trailer https://t.co/Wqf3YOYOSa via @YouTube

— Ron Howard (@RealRonHoward) March 13, 2021
Ron Howard Teaches Directing | MasterClass | https://t.co/3L86aczcMO

— Ron Howard (@RealRonHoward) July 7, 2019