In this post, I have done a detailed review of the Dramatic Writing Masterclass course by David Mamet. But first, let me give a quick introduction to this Masterclass platform. 
Masterclass is a course website where you get to learn about varied subjects.
What sets it apart from other educational websites out there is that Masterclass is a curated course platform that is taught by the leading experts of the given industry.
Which is really unique in my opinion. It has two pricing structures. 
If you are looking into taking only one particular course then you can pay 90$ and get lifetime access to that course or you can opt for an all-access pass where you can pay 180$ annually and access as many courses as you wish.
I would really advise you to go for the second option as the content on this platform is simply exceptional and is really hard to choose any one particular course.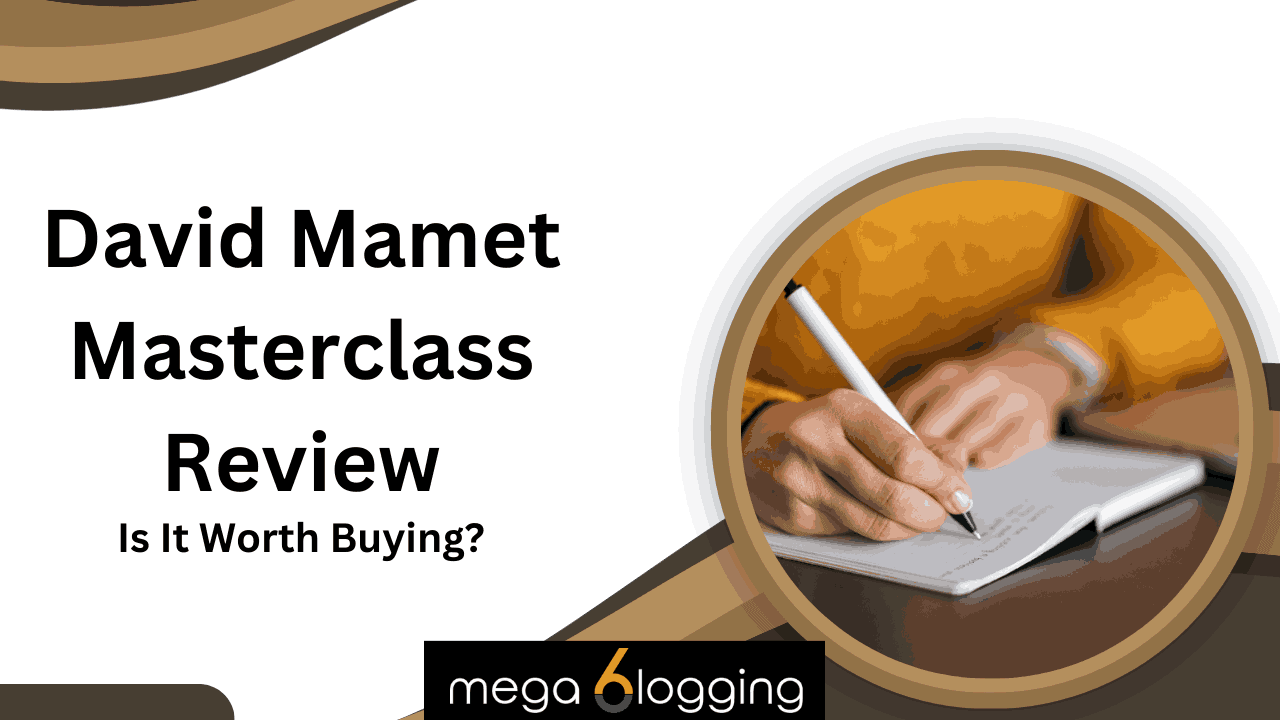 David Mamet Masterclass Review 2023
About David Mamet
This master class is taught by The Pulitzer Prize winner- David Mamet. Throughout his life, he has made a great contribution to the world.
You must have heard about many of his great works like- Hannibal, The Verdict, homicide, the Spanish Prisoner, etc.
He is a very famous playwright, screenwriter, author, and even film director and all of his work never fails to amaze us. 
He also received Tony nominations for his plays Glengarry Glen Ross (1984) and Speed-the-Plow (1988). He was the executive producer and frequent writer for the TV show The Unit (2006–2009).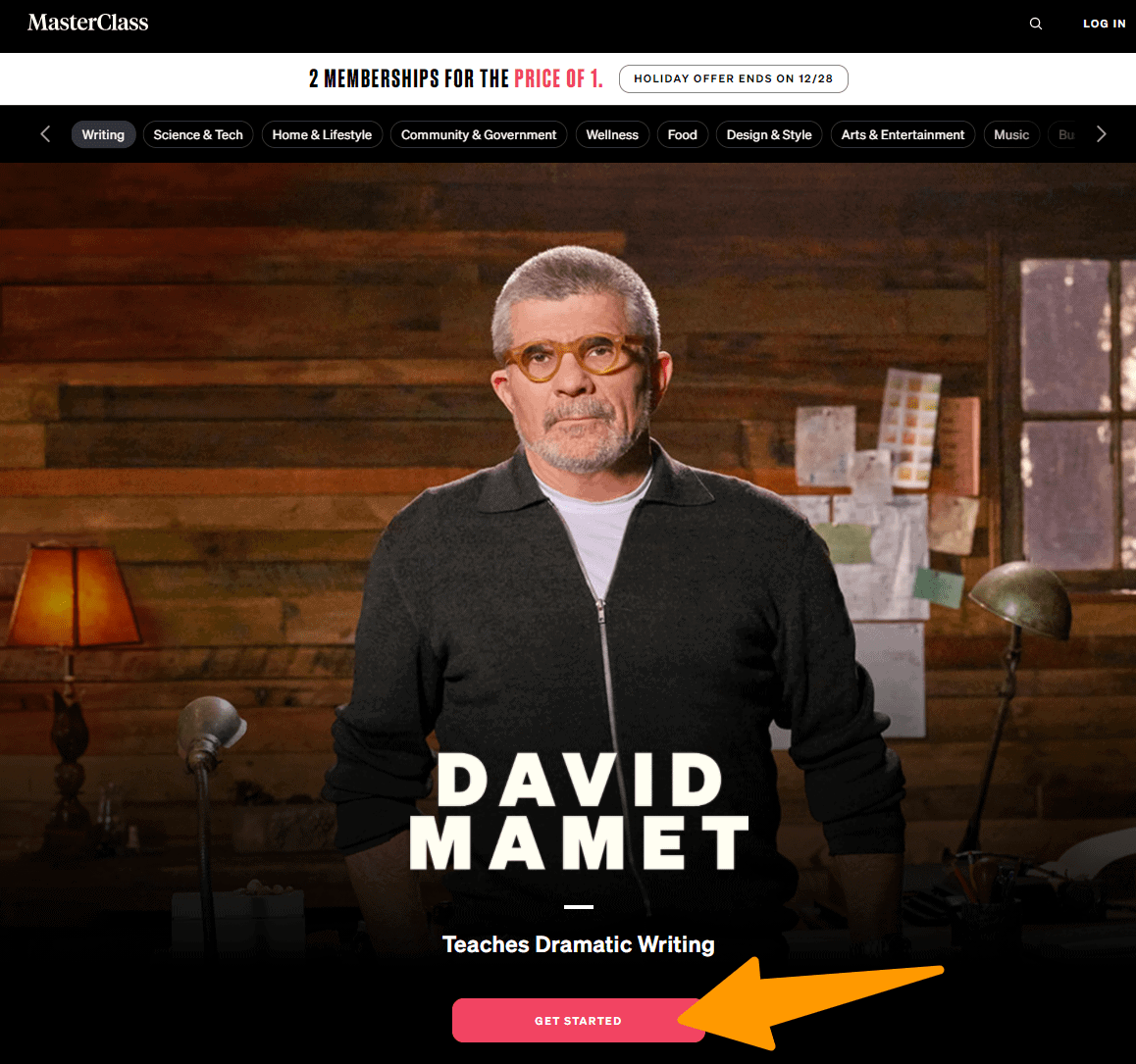 Born and raised in Chicago,  David graduated from  Goddard College in Vermont in 1969 with a degree in English literature.
He considers the Chicago Public Library his alma mater.
A prolific dramatist, David won the 1984 Pulitzer Prize for drama in 1984 for Glengarry Glen Ross and earned a reputation for writing working-class characters and for his trademark dialogue.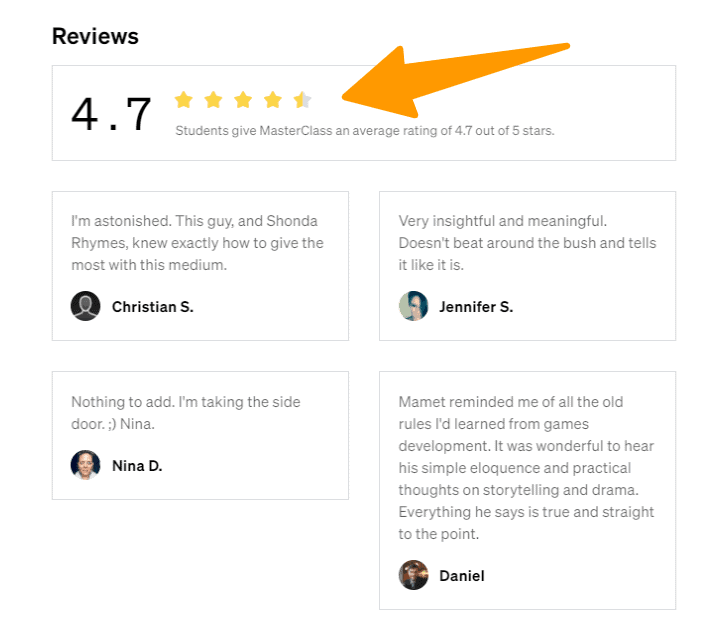 ---
What David Mamet Masterclass Has To Offer- A Brief Overview And Why Should One Go For It
David Mamet Masterclass walk through each section 
Let's dive into each section and explore what they cover, along with a glimpse into each lesson.
Section 1: The Purpose and Rules of Drama
David Mamet starts by unraveling the essence and purpose of drama, stating that it's an outlet for expressing what preoccupies us. This section comprises 4 lessons and spans 40 minutes in total.
Lesson-1
The first lesson in this section is about the Purpose of Drama.
In this lesson, David teaches the process of recognizing a drama and identifying its purpose.
He tells us about the points at which the drama becomes really entertaining and not just a means of teaching.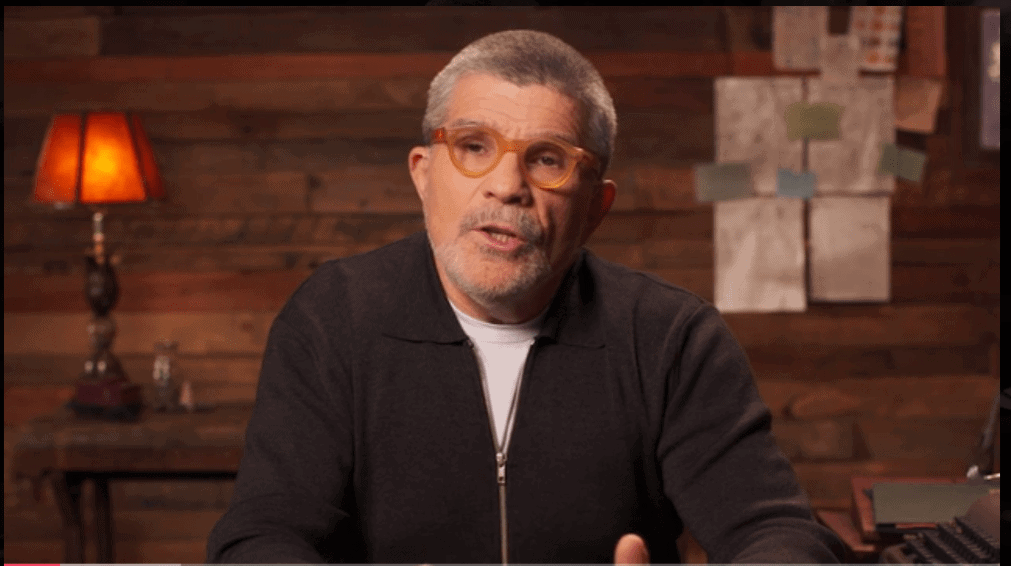 Lesson-2
The second lesson is a continuation of the first lesson.
In this lesson, David teaches how a drama functions as a myth and how it has an effect on humanity.
He provides a great outlet for expressing the issues that preoccupy us through great dramas. 
Lesson-3
The third lesson is about Dramatic Rules.
In this lesson, David Mamet teaches us how we can keep our story simple yet appealing to the audience.
He gives us various tricks and techniques that we can use to keep the hero's journey at the heart of our narrative.
Lesson-4
The fourth lesson is the continuation of the third. In this lesson, David teaches how to decide what remains in your story and what gets cut off.
He teaches how to identify the parts that can be deleted from the script and helps us master the rules of writing. The second section is about Developing and Structuring the story.
In this section. David teaches us how to structure the plot and harness our personal experiences like fantasies for drama.
He also teaches us to identify what the character really is and how to make it better.
This section is 1hr 46 minutes long and has seven subsections. Let us have a look into what each subsection has to offer. 
Lesson-5
The fifth lesson in this section is about Story Ideas.
In this lesson, David teaches us how to transform our fantasies and experiences into drama.
He asks us to look for the drama at places that we least expect to find them and then he helps us discover the great inspirations behind several of his plays.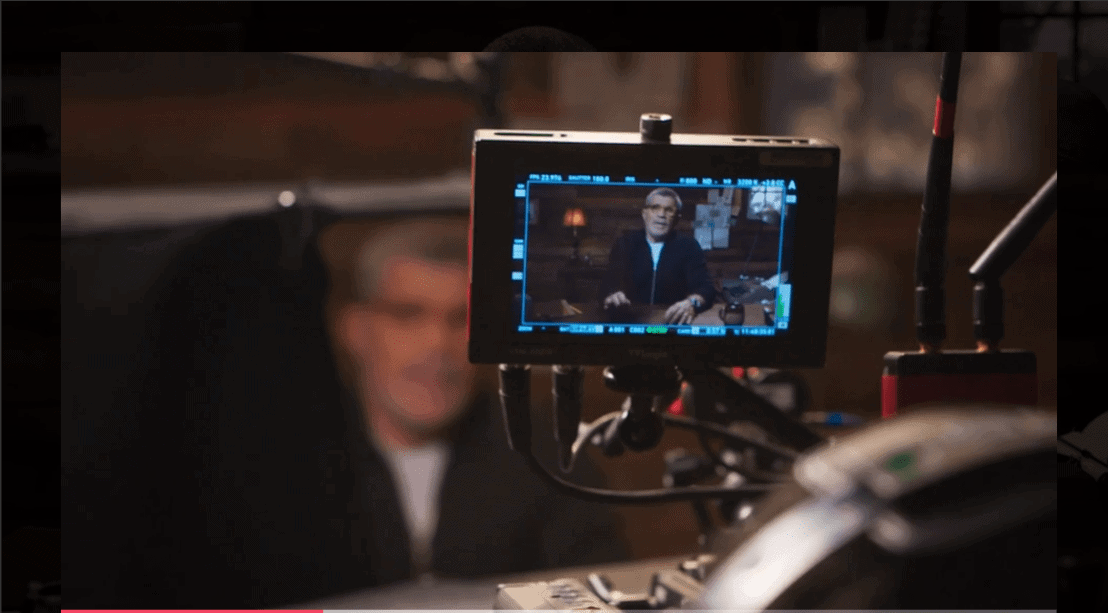 Lesson-6
The sixth lesson is about Character.
In this segment, David reveals his unique process for generating ideas, unveiling the unexpected inspirations behind plays like American Buffalo, Sexual Perversity in Chicago, and Oleanna.
Surprisingly, David dismisses the importance of themes, emphasizing that "plot is all that there is."
He challenges us to shift our focus away from themes and encourages asking specific questions during the writing process to uncover the essence of an idea. According to David, the truth often lies where we least expect it, prompting a fresh perspective on framing stories outside the usual thematic boundaries.
Lesson-7
The seventh lesson is about the Plot.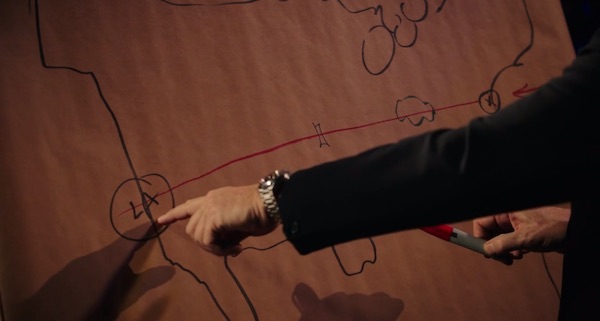 David says the plot is Paramount. In this lesson, David teaches us how to find the correct plot that will perfectly match our scenes.
He helps us to become familiar with the various essential ingredients that make up a good plot.
Lesson-8
The eighth lesson is about structuring the plot.
In this lesson, David teaches us various methods and techniques that he uses to structure his plot and connect the plot points.
Lesson-9
The ninth lesson is a continuation of structuring the plot.
In this lesson, David teaches how to achieve cohesion across acts and gives us more insights into the ins and outs of the structure of a three-act play.
Lesson-10
The tenth lesson is a case study: structuring the American Buffalo.
In this lesson, David discusses the American Buffalo with us and helps us understand the entire plot.
He also tells us how the narrative speaks directly on a deep human level.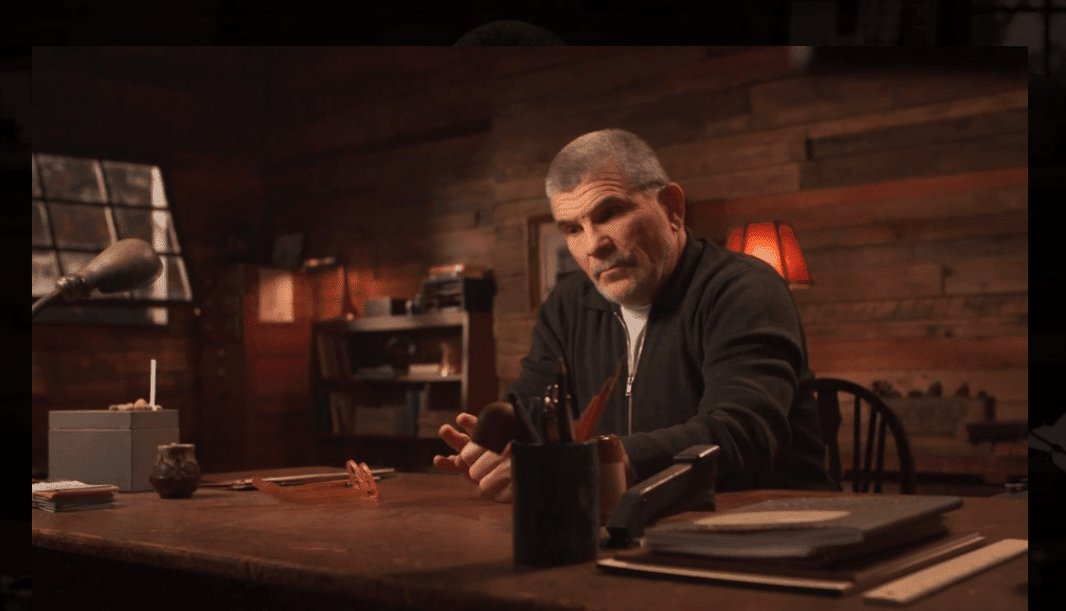 Lesson-11
The eleventh lesson is yet another Case study.
Structuring the Plot- Glengarry Glen Ross.
In this lesson, David tells us about his inspirations behind Glengarry Glen Ross and explains the difference between a Drama and a Tragedy.
The eleventh section is about Dialogue and Scenes.
In this section, David teaches us how he developed his signature style. He also teaches us what informs dialogue and what every scene must contain. This section is about 43 minutes long and has four subsections.
Let us discover what each subsection/lesson has to offer. 
Lesson-12
In this lesson, David Mamet teaches us how he developed his Mamet-speak style for writing dialogues. 
He helps us to identify where to draw inspiration from and how and when to write great dialogues. 
Lesson-13
In this lesson, David teaches us how to achieve a rhythm in our character's speech pattern.
He also helps us find out what informs and motivates a dialogue.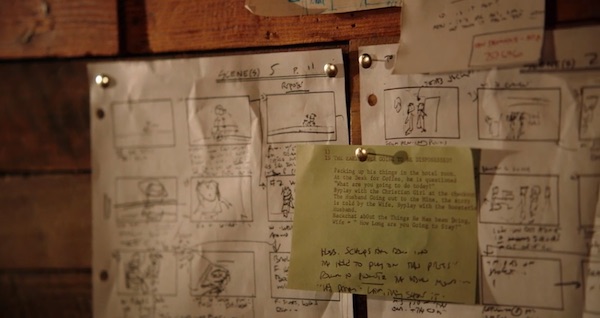 Lesson-14
I found this lesson to be very exciting.
David starts this lesson by saying " Writing drama is not the same as conveying information. A dramatist's job is to entertain, not bore, the audience." true, isn't it?
In this lesson, David teaches us how to recognize unnecessary narrations that make a drama very boring. He also helps in identifying explosions.
Lesson-15
In this lesson, David teaches the three essential things of every scene and how to recognize and delete unnecessary things from your script.
In this lesson, David discusses his journey and sources of inspiration.
He also tells us about the difficulties he faced and how he overcame them. This section has 2 subsections and is 21 minutes long. Let us take a look at each lesson.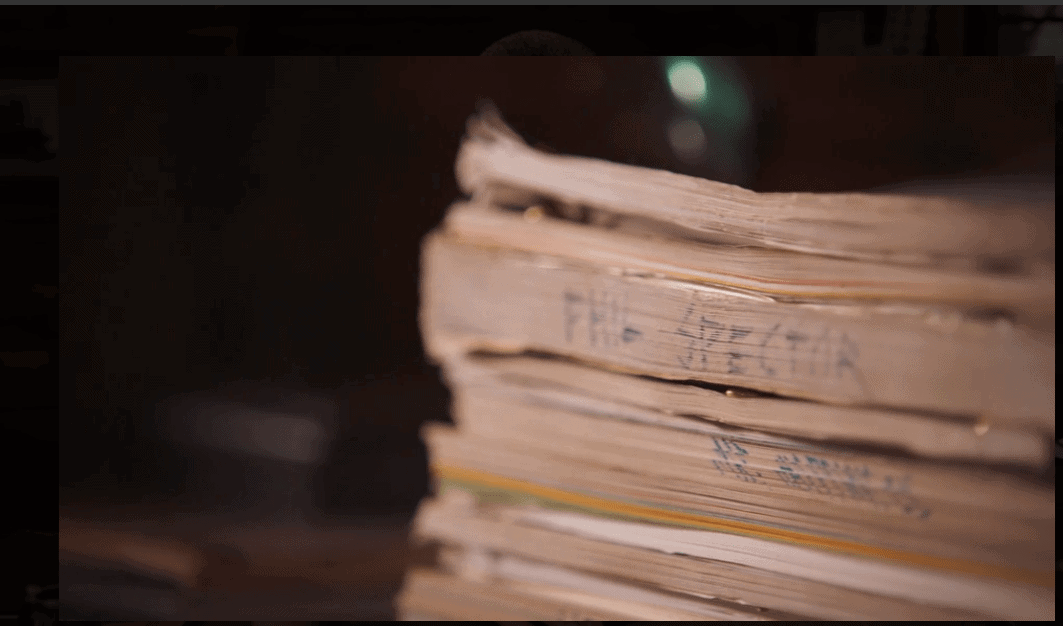 Lesson-16
In this lesson, David discusses his personal tale of how he began writing and tells us how he deals with writer's block.
He also tells how he always looks at Hemingway for his inspiration.
Lesson-17
In this lesson, David tells us the difference between him and any other artist.
He says that there isn't an easy way to fix the script and that there is a difference between writing and dreaming about writing.
Lesson-18
David talks about how to reach out to the audience.
He says that the audience will only respond when they are produced with voluntary action to respond.
He believes that you need to know what the audience is looking for when they come to the theatre, and how to learn from them.
They are the best teacher you can get as an artist. Keeping the audience entertained while not flattering them is important.
Lesson-19
The nineteenth lesson in this section is about Lies and truth.
He tells you not to lie and try to find the truth. The audience comes to hear the truth so it is important as an artist for you to do the right thing.
Your responsibility as a writer is not to lie.
David discusses that the audience comes to the theatre to hear the truth and the artist must let them search for the truth through drama.
He gives you a few examples of conveying the truth from his most famous plays.
Lesson-20
David continues his talk about lies and truth through his most controversial works.
He discusses that it is important to tell the uncomfortable truth about education, sex, and race. He talks about his controversial plays Olenanna and Race.
Lesson-21
The first lesson in this section is about Actors.
David teaches you about the role of the theatre director, on how he views what makes a great actor.
He goes on about how to cast the right ones for your play.
He looks for an acting technique more in the actor. He talks about the skills required as an actor.
Lesson-22
David continues his talk about Actors.
David tells you what he believes great actors should and shouldn't do.
Actors should always leave room for the unforeseeable.
He believes that the actor shouldn't try to get anything from the audience. He further talks about the relationship between actors and dramatists.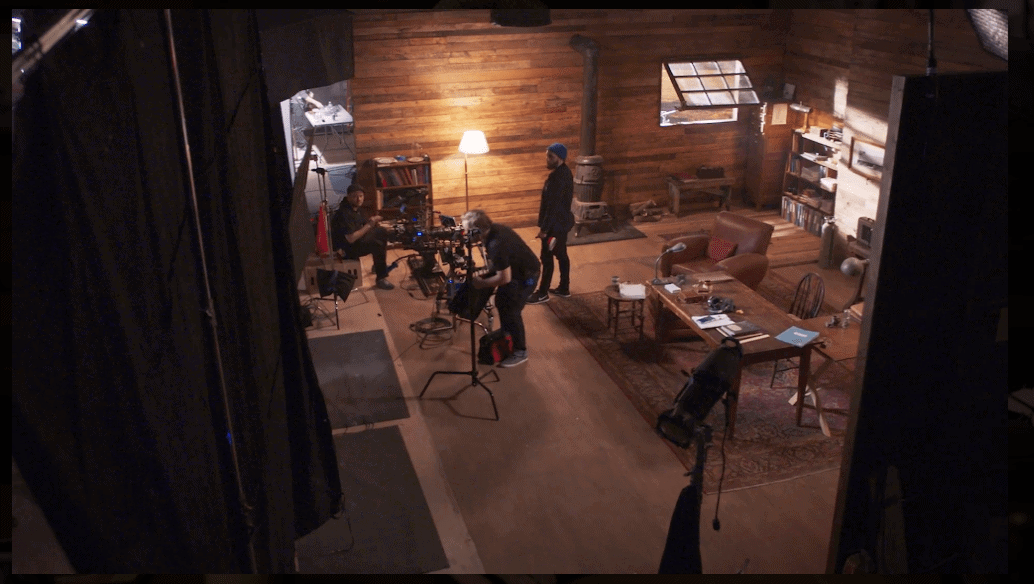 Lesson-23
The life of a dramatist is filled with uncertainty, but with sufficient amount of dedication and passion towards your craft can lead you beyond consciousness.
As a writer, you need to learn how to face these uncertainties  When things get terrible you need to learn that it is not that bad.
If you keep your focus and dedication you can go beyond your consciousness. 
Lesson-24
David shares with you his experiences with the self-doubt common among writers.
He teaches you how he overcame it and the things you should avoid to create a path for yourself to become a writer.
He tells you to discover what is stopping you and how you can overcome it.
Lesson-25
David closes the class with some parting words.
He goes over an emotional story from one of his favorite sci-fi novels.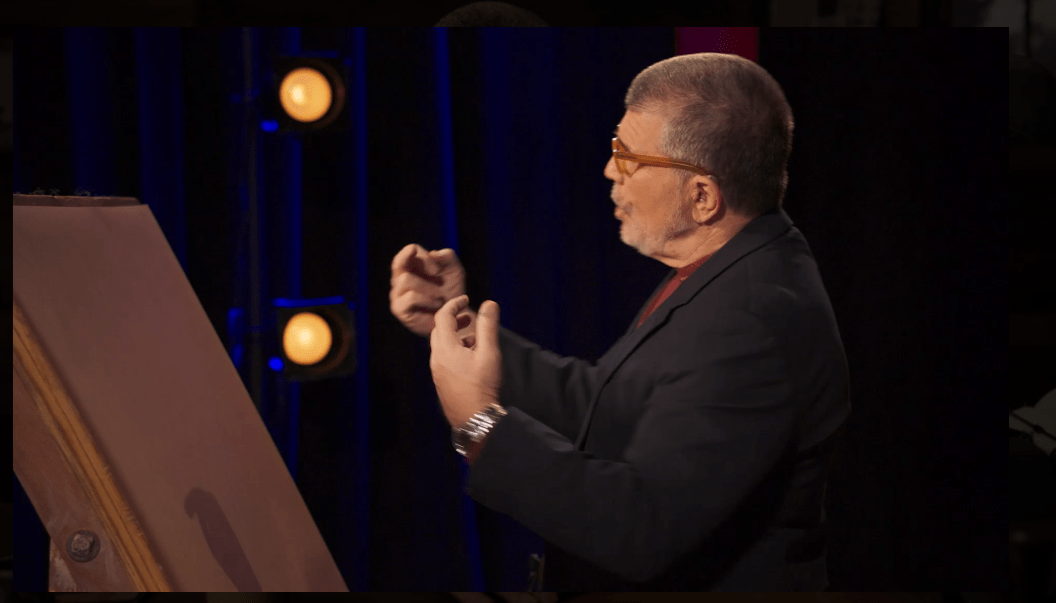 Who should be taking up this course
Now that you know all about what this masterclass has to offer let us move forward to discussing who should be taking up this course.
Talking about who should take this course, You might be thinking that this Dramatic Writing Masterclass is designed only for professionals like but wait let me correct you there.
Even if you are a beginner or an experienced writer, this masterclass has everything to help you at any point in your writing journey.
All you need is a pen and some love for words. David has so much more to offer than you could ever imagine, I am sure this class won't let you down.
David Mamet Masterclass Pricing
The All-Access Pass is like a golden ticket for $180 a year. Instead of paying for each class separately, this pass lets you unlock all the MasterClasses for a whole year. If you're really into writing or directing, you can look into different classes taught by different professionals and learn a lot.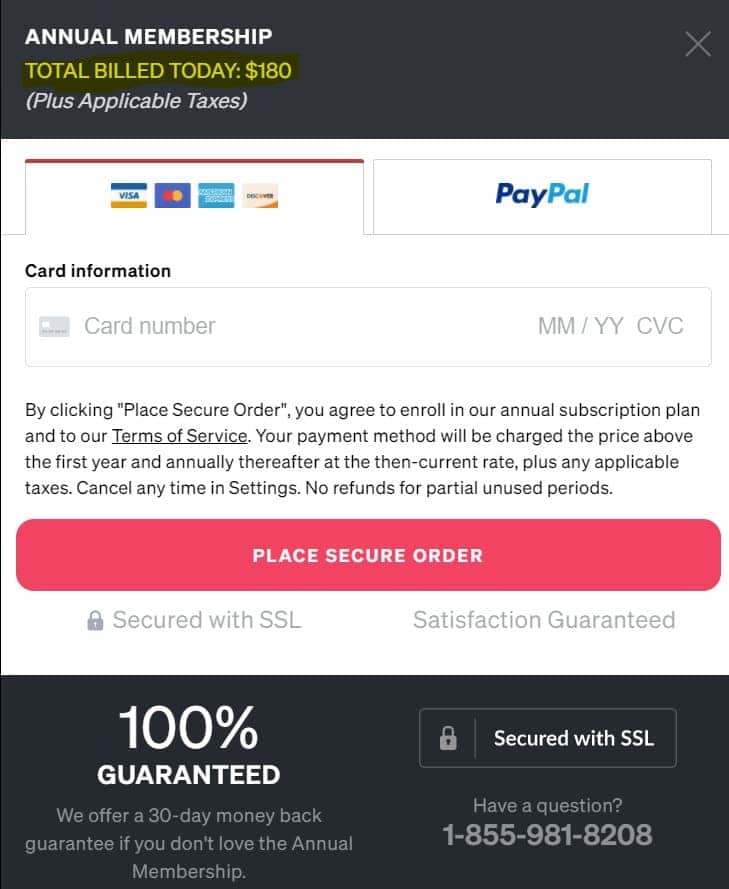 It looks like a pretty good deal for what you get. MasterClass even lets you give lessons as a gift, so you can spread the love of learning.
You can also get your money back within 30 days if you're not happy with the service. It's a smart deal for those eager to dive deep into different areas of expertise!
David Mamet's MasterClass Alternatives
If you're not sure if this course is right for you, check out these other writing courses that might catch your interest:
Margaret Atwood – Creative Writing
David Baldacci – Mystery and Thriller Writing
N. K. Jemisin – Fantasy and Science Fiction
Malcolm Gladwell – Writing
Amanda Gorman — Poetry
David Sedaris – Storytelling and Humor
Walter Mosley – Fiction and Storytelling
Salman Rushdie – Storytelling and Writing
David Mamet Masterclass Pros & Cons
Now moving towards the pros of this course.
You get to spend more than  280 minutes with David Mamet which wouldn't have been possible if it hadn't been the masterclass platform.

You can be sitting in any part of the world and listening to this masterclass.

You get to learn about all the first-hand experiences of this great writer who has influenced so many lives.

You get to practice all the exercises designed by David for you and also get to experience all the great case studies discussed by David.

You get various tips, and advice, and learn about all the dos and don'ts of this path.

You get to learn how to overcome all your difficulties and how to bring out the best in you.

You also get access to a huge like-minded community with which you can easily interact and share all your difficulties and successes.
Quick Links:
FAQs
💁 Who should be taking up this course?
Even if you are a beginner or an experienced writer, this masterclass has everything to help you at any point in your writing journey.
⌛ What is the duration of this course ?
You get to spend more than 280 minutes with David Mamet which wouldn't have been possible if it hadn't been the masterclass platform.
🤷‍♀️ How does the 30-day guarantee work?
Our goal is to make sure that you have the best learning experience possible. If MasterClass isn't for you, then email us within 30 days of the date you purchase your subscription, and we'll offer a full refund.
🤑What is the pricing of masterclass ?
Masterclass All-Access Pass is billed at $180 and comes with a 30-day moneyback guarantee.
📺 Where can I watch?
With MasterClass, you can learn and be inspired anytime, anywhere, including your smartphone, personal computer, Apple TV, Amazon Fire TV, and Roku streaming media players. You can even download your favorite lessons and watch on the plane or listen during your commute in audio-only mode
Conclusion: David Mamet Masterclass Review 2023
I have loved writing from a very young age. I have written many stories and poems and I always wanted to do something more.
I have even tried writing my own novel but could never finish it.
I have been a huge fan of David Mamet's work and have been looking forward to learning from him for a long time now.
When I heard about this masterclass, I found it to be the perfect opportunity for me to learn from David at a very reasonable price.
Though it was a virtual class David's teaching and delivery method made every second of it feel real for me.
I personally have found this class to be very beneficial for me and I hope you too will find it to be worth it.
I would love to hear your thoughts on the same in the comment section below.
Also, I highly recommend the Writing Masterclass course by James Patterson and if you wish to pursue this you can find all the details of this masterclass in the description box below. 
Also if you really like this review then please like and share and for more such reviews don't forget to subscribe to our channel one last thing, before leaving click on the bell icon!!!