The Covid-19 pandemic has accelerated the widespread use of online education in new ways, particularly for professional advancement. In this article, I have addressed "5 Reasons E-Learning Is The Future Of Professional Development".
It's no longer necessary for those looking to advance in their careers to invest in expensive degree programs and L&D efforts to have a productive training environment in place.
This educational revolution isn't deterring individuals from making use of online learning despite its shortcomings. This technique is here to stay as a useful addition.
I endorse online learning for professional progress, despite its difficulties, from my position as an industry leader in online learning. I'd like to point out a few of the most important reasons for this.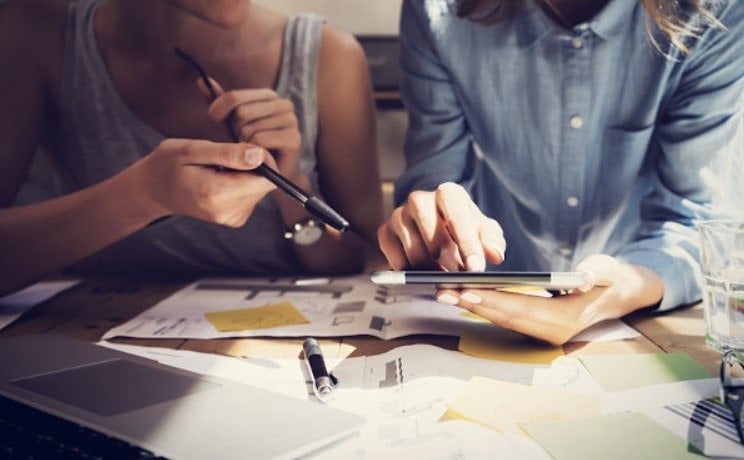 5 Reasons E-Learning Is The Future Of Professional Development
2. Online learning is inexpensive
Online learning saves money for learners, instructors, and L&D teams alike. When compared to in-person professional advancement programs, remote education saves money (which includes expenditures for buildings, transportation, and resources, among other things).
According to Dr. Brent Peterson's research, learning efficacy is based on three factors: the learning experience accounts for 25% of learning, individual preparedness accounts for 25% of learning, and follow-up activities account for 50% of learning.
Companies, on the other hand, devote 10% of their training budgets to pre-learning event activities and only 5% to post-learning event activities. This means that 85% of training budgets are squandered.
Maintenance costs for remote corporate learning solutions are significantly lower than those for in-person training programs.
Management, travel, and event planning expenses are reduced. Instead, teams can reinvest in real-world applications. Web-based solutions are also an excellent choice for small businesses that cannot afford to invest in a full-fledged LMS.
Of course, the success of an online corporate learning solution is dependent on the participation of each employee. A program's cost-effectiveness does not guarantee that it will be successful.
These solutions require a long-term commitment. Instead of a total replacement, some organizations may choose to incorporate web-based solutions into their toolbox.
4. People all over the world can access online education
Learners can enroll in online programs from virtually anywhere in the world, which benefits businesses with multiple locations around the world.
Employees can reskill at the same time, regardless of location, thanks to online learning technologies. Teams from all over the world can train on new materials simultaneously.
Because of online learning, employees can even relocate while attending web-based professional development programs. By adopting a location-independent, technology-enabled lifestyle, any organization can create a lasting web of global learners who can regain their lifestyle without sacrificing career ambitions.
However, for some people, the cost of web-based technology may be prohibitive. Despite the fact that 73% of Americans own a computer, global computer/mobile literacy rates are much lower.
There is still a significant gap in computer literacy in India, for example. As a result, when L&D teams evaluate learning solutions, these roadblocks must be considered.
Quick Links: