Affiliate marketing is a type of online marketing wherein an affiliate is rewarded for driving traffic or sales to a merchant's website. Typically, affiliates earn a commission on each sale they generate.
In order for affiliate marketers to be successful, they need to find creative ways to stand out from the rest and build trust with their audience. One way to do this is by cloaking their affiliate links.
What is Affiliate Link Cloaking?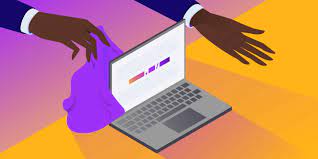 Affiliate link cloaking is the process of hiding an affiliate link behind a more attractive and user-friendly URL.
By doing this, affiliates can help improve the click-through rate (CTR) of their links while also making it more difficult for competitors to steal commissions. In other words, cloaking your links can make you more money!
An affiliate link is a unique URL that is given to you by the merchant when you sign up for their affiliate program. This URL contains your affiliate ID or username, which is how the merchant keeps track of the sales that you generate.
The problem with standard affiliate links is that they can be quite long and ugly. This can make them difficult to remember, and it can also make them look suspicious if people see them in your content. Cloaking your affiliate links helps to solve both of these problems.
What Are the Benefits of Cloaking Your Affiliate Links?
There are a few benefits of cloaking your affiliate links. The first benefit is that it can make your links shorter and easier to remember. Have you ever been to a website and seen a long, ugly link that you had no desire to click on?
I know I have.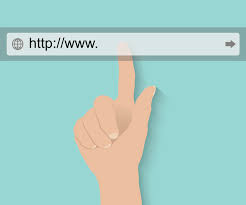 But if that same link was cloaked and had a nice, clean-looking URL, I would be much more likely to click on it. This is because our brain associates cleanliness with trustworthiness. So, if you want people to trust your links and click on them, you should consider cloaking them.
Another benefit of cloaking your affiliate links is that it can help you keep track of your clicks and conversions. This is because when you cloak your links, you can add parameters to the URL that will allow you to track where your traffic is coming from. This information can be extremely valuable in helping you determine which traffic sources are converting best for you so that you can focus your time and energy on those sources.
Lastly, cloaking your affiliate links can help protect you from commission theft. This occurs when someone removes your affiliate ID from your link before clicking on it themselves or sharing it with others.
By cloaking your links, you can add a query string parameter to the URL that will help ensure that only clicks coming from your site are credited to you. This query string parameter is typically a random string of characters that only someone with access to your website would know.
So, if someone were to remove this parameter from the URL before sharing it, they would not get credit for any resulting sales and you would not lose out on any commissions.
How Does Affiliate Link Cloaking Work?
There are a couple different ways that you can cloak your affiliate links. The most common method is to use a redirect service like Bitly or Goo.gl. These services allow you to take a long URL and shorten it down to just a few characters.
For example, a URL that would normally look like this: http://www.examplemerchant.com/affiliate-id=12345&product=abcdef
Can be shortened down to something like this: https://goo.gl/xyz123
Another popular method of cloaking affiliate links is to use what's known as a "pretty link." A pretty link is a short, memorable URL that redirects to your affiliate link. Pretty links can be created using plugins like Pretty Links for WordPress or Self-Destructing Cookies for Chrome.
Conclusion:
If you're an affiliate marketer, cloaking your links is a great way to add value for your audience and protect your commissions. Cloaking your links means hiding them behind a more attractive and user-friendly URL, which can help improve your click-through rate and build trust with your audience.
There are a few different ways that you can cloak your links, including using a URL shortener or adding HTML redirect code to your website. By cloaking your links, you can help set yourself apart from the competition while also making it more difficult for them to steal your commissions!
Also read: