Trying to find the Best Alternatives For Keyword Research? Chrome addon "Keywords Everywhere" is well-known for providing precise data on search traffic, cost per click (CPC), and keyword competitiveness.
There is no need to waste time seeking and copying stats from other websites using this tool. It facilitates the whole procedure. It used to be a free tool, but that has changed now that full access to the program is no longer available for free.
Currently, the free edition simply allows you to see the trend chart and examine similar keywords, people also ask for, long-tail keywords, and so on. If you want the tool's full potential, you'll have to pay for a premium version. The service's subscription plans are, nevertheless, reasonably priced.
We've compiled a list of the finest paid and free replacements for Keywords Everywhere. Let's get right into the list of the finest Keywords Everywhere substitutes, shall we?
Best Alternatives For Keyword Research 2023
Let's dive into this:
SEMrush is one of the leading SEO tools that has been playing in the field of SEO since 2008. Currently, they have 5 million users all over the globe which means 5 million marketing specialists using SEMrush for various SEO-related tasks.
Some of the tasks include on-page optimization, backlink analysis, keyword research, and many more.
It offers a "Keyword Magic Tool" for keyword research where you can find the keyword difficulty, Search Volume, Global Volume, Cost per click (CPC), and Similar and long-tail keywords as well.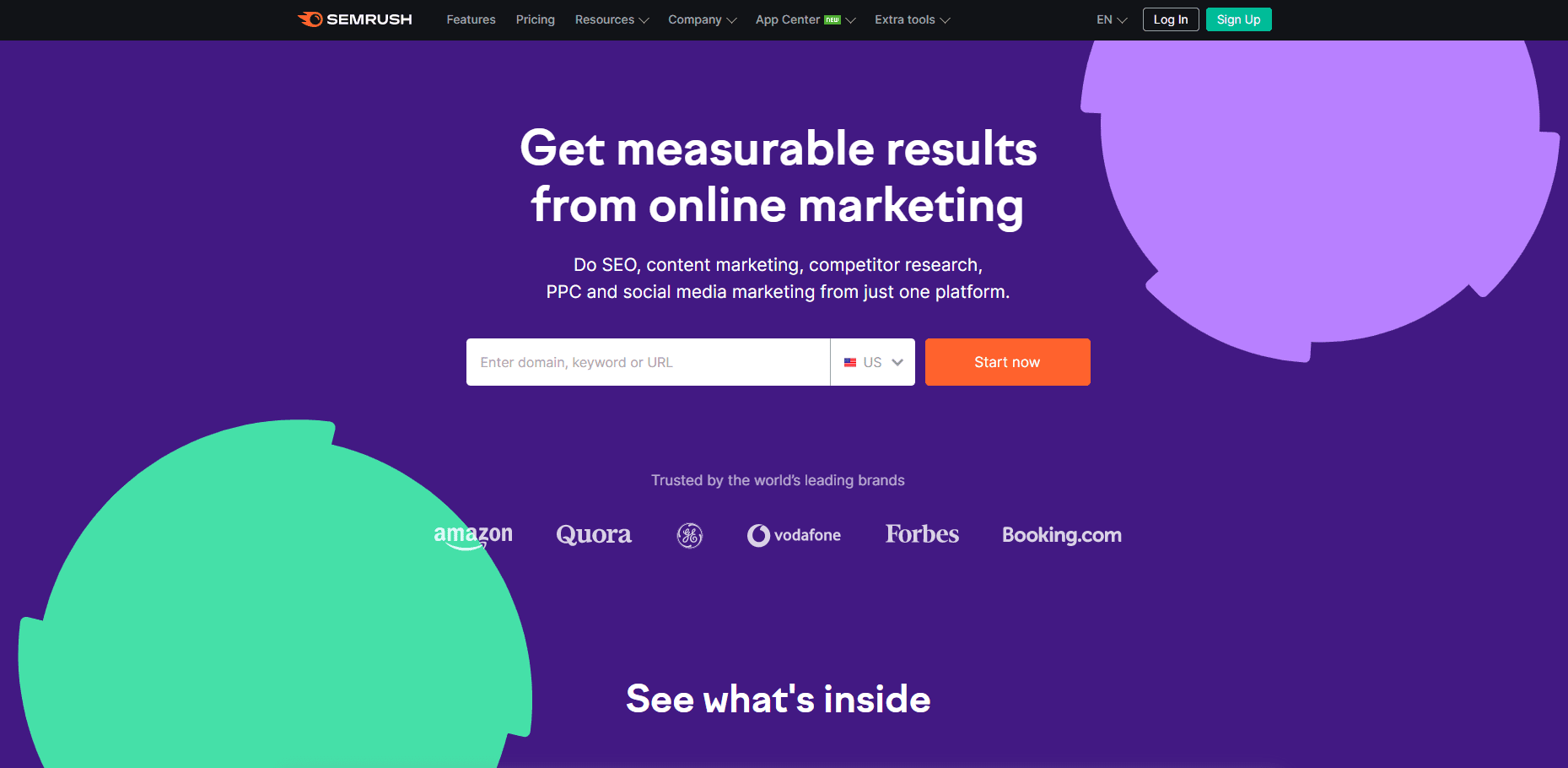 If you're looking for one SEO tool then it would be a great option for you. In addition to the keyword research tool, it provides several SEO tools under one roof which makes it a great and one of the best Keywords Everywhere alternative.
If you want to get started with it then you can go ahead and create your free account to explore more features. You will also get 14 days of free trial with full access to all features so that you can decide whether it's worth paying or not.
After that, you can choose from their different pricing plans according to your need and budget. So, if you're looking for an all-in-one SEO
Pros
40 SEO tools are all at your fingertips with SEMrush.
Using SEO Writing Assistant, you'll be able to have your material checked for SEO friendliness and provided with keyword suggestions.
Using the site audit tool, you can ensure the health of your website. Errors might range from a shortened SEO title to a broken link with no alt text to a missing alt text.
The Competitor Analysis function is an excellent way to keep tabs on your competition. Using Advertise Research, you can learn about your rivals' ad budget and the keywords they're targeting, as well as the traffic and backlinks they're getting. However, there are certain limitations to the Free Plan.
Cons
When compared to the Keyword Everywhere, one of the greatest drawbacks is that it is too expensive. In addition, you'll be able to use 40 different SEO tools in one place.
2. Keyword Surfer
Another wonderful option to Keywords Everywhere is the free Chrome addon, Keyword Surfer. There is a slew of phrase-related metrics and data at your fingertips, including search traffic, related terms, keyword recommendations, and overall search engine exposure.
Pros
Search volume and associated terms are shown immediately in the Google search results.
It's a Chrome addon that's completely free to use.
Cons
It can't provide all SEO features on one platform, like other SEO solutions.
3. Whatsmyserp
WMS Everywhere was the former name of Whatsmyserp. In addition to the Keywords Everywhere plugin, there is another easy method of obtaining keyword research data directly from the Google search results page.
Pros
There aren't any limitations on what you may look for. You can do as many searches as you want in a day.
Cons
Search trend charts are not shown.
No projected traffic is shown for the top websites as Keyword Surfer does.
4. Ubersuggest
Neil Patel is the man of the freemium app Ubersuggest. Aside from that, you have to wait until the following day to utilize this program again if your daily limit is reached.
However, they offer extremely reasonable premium plans that anybody can afford, making it a terrific SEO tool and a perfect alternative to Keywords Everywhere.
The Chrome Store now has a version of the extension that was just launched. The Ubersuggest Chrome extension is a great alternative to Keyword Everywhere since it's free and has a lot of useful features.
People also ask for recommendations, queries, prepositions, comparisons, etc. for the major keywords as it finds monthly searches, CPC, and related keywords.
Additionally, it tells you your domain score, traffic, backlinks, and Facebook and Pinterest share counts.
Pros
The fact that it's free is undoubtedly one of its strongest assets. An SEO tool for novices who don't have a lot of money may be useful.
All of the main keyword data, such as search volume, keyword difficulty, CPC, and paid difficulty, are included in this report.
Your keyword search activity over the last year is shown below.
Keep tabs on your position in search engine results for certain keywords.
Cons
An SEO tool that doesn't provide correct statistics (Monthly volume and CPC) is continually attempting to improve its results.
If you're looking for a dedicated keyword research tool, I highly recommend it. It's a great tool for beginners or professionals and also a great Keywords Everywhere alternative.
It offers two ways to do keyword research. The first is to enter the keyword in the search box, select language, and country, and hit the "Find Keywords" button to get results.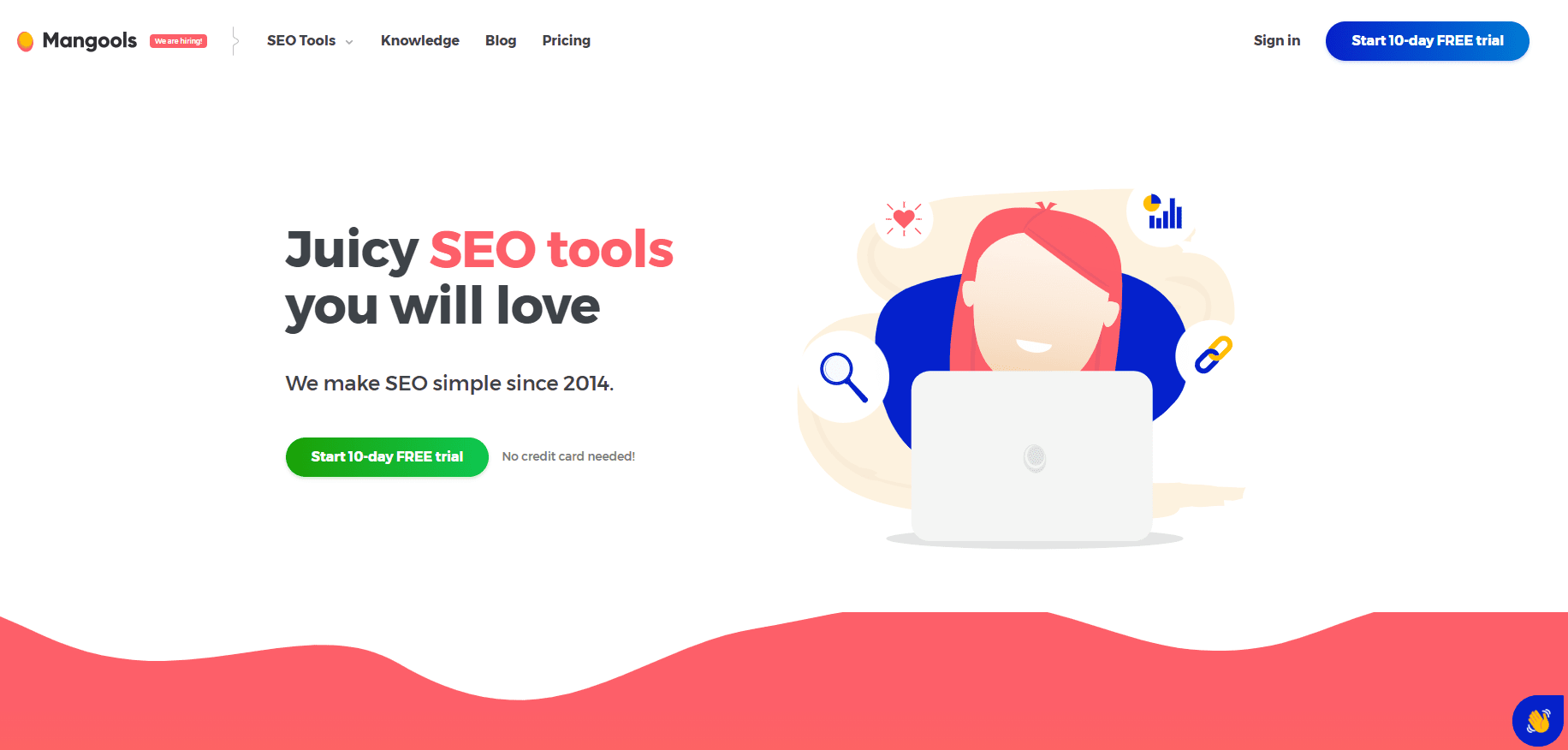 Another way to do keyword research is to simply enter the domain of your competitor and click on the "Find Keywords" button.
This will show you the best keywords or phrases that your rivals are ranking for in SERPs. Even if you don't have a website, it's a good idea to keep an eye on what your competitors are doing so you can stay ahead of the game.
Pros
The user interface is straightforward and simple to use.
enables the search for terms in a variety of different languages.
Detailed information on the competition for a certain term is provided.
Use analytics to narrow down the list of potential keywords.
Cons
You may need additional SEO tools, such as site audits, domain overviews, rivals analyses, and the like since this keyword research tool is specifically designed for that purpose.
Quick Links:
Conclusion: Best Alternatives For Keyword Research 2023
You now have access to the most effective alternatives to Keywords Everywhere, which you can put to use to do keyword research.
It is common knowledge that doing keyword research is an essential step in growing the amount of traffic that your website receives from searches.
It makes no difference in whatever market segment you are operating in; you need the appropriate keywords research tool to assist you to raise your ranking in search engines.
The alternatives to Keyword Everywhere that have been described above are helpful for both novice bloggers and experienced SEOs.
What is your go-to replacement for Keywords Everywhere, if you don't mind me asking? We would appreciate it if you could let us know in the comment area below.