In this post, we'll look at some of the top spam protection plugins for WordPress. The best way to stop WordPress spam is to install a plugin or modify the chat settings on your site.
Both of these methods are discussed in this tutorial. There are many options available in anti-spam plugins for WordPress, but only a select few are crucial. We're going to investigate thoroughly, one by one.
Best Anti-Spam Plugins For WordPress 2023
Here is the list of the Best Anti-Spam Plugins For WordPress:
WordPress users have made Akismet, an anti-spam plugin developed by Automattic, the most downloaded plugin in the repository. As a WordPress user, you absolutely must install the Akismet anti-spam plugin.
Akismet is the most popular anti-spam plugin for WordPress, with 5 million installations. This is a wonderful tactic for preventing spam comments.
Akismet is pre-installed on every WordPress installation. Quickly and easily establish a connection with only a few easy clicks. After being connected to your account, anti-spam software uses complex algorithms and rules to filter out unwanted messages.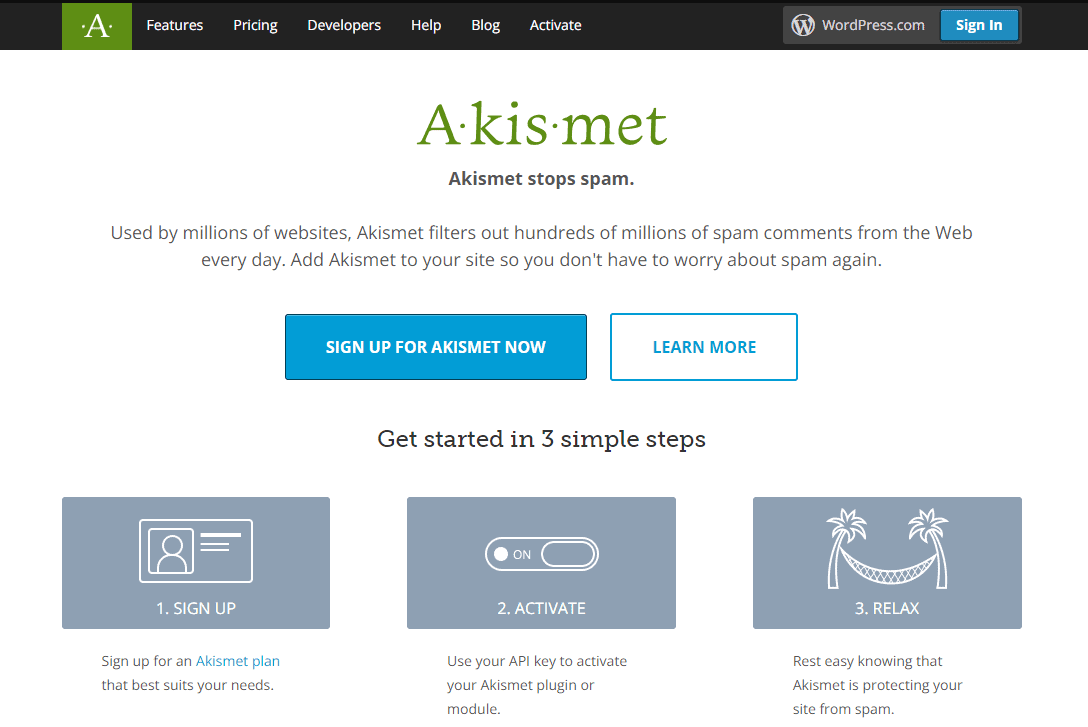 This plugin alerts Akismet whenever a new comment is posted, and Akismet then processes that comment. We don't know how many anti-spam algorithms are in place to weed out irrelevant comments. The legitimate comments are hidden while the spam ones are hidden.
Each comment's status may be seen, so you can see whether it was flagged as spam by a human or a bot.
It's completely free for personal and charitable use (view license terms). Akismet costs $5 per month for commercial websites. Premium memberships have the extra benefits of more detailed reports and quicker support response times.
When compared to Akismet, Anti-Spam Bee performs better. This plugin is free and does not need a membership as Akismet does.
No matter the size of your website, personal or business, Anti-Spam Bee is available for free. The Antispam Bee will protect your comments and trackbacks from spam.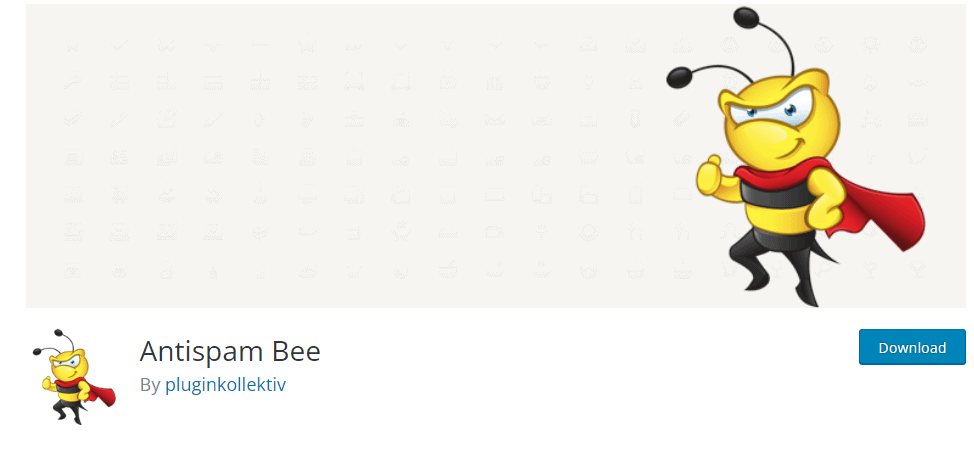 Easy-to-use spam filtering system. Whether you use CAPTCHAs or other third-party data, you can immediately detect and block spammers. The GDPR-compliant plugin has several useful functions.
You may validate the IP addresses of allowed commenters, restrict access from certain regions, and manually delete spam comments, to name a few examples. The plugin also offers monthly spam statistics.
3. Protect My WordPress
Hide My WP, the most downloaded WordPress security plugin is sold on CodeCanyon. Hide My WP prevents spam even though its name suggests otherwise. Thanks to this suite of protections, your website won't be vulnerable to spammers and hackers (watch the video above).
Hide Because of WP, WordPress is hidden. If you install a spam filter, your website will be protected. The wp-login directory is encrypted, and the wp-admin directory has been renamed to fool potential hackers. Hide My WordPress is able to identify SQL Injection attacks and protect you from them.
Hide My WordPress installation is compatible with plugins like BuddyPress and bbPress. A spam filter and security add-on for the popular blogging platform.
4. Cleantalk's Effective Spam Filtering
Cleantalk Spam Protection is an easy-to-use and very efficient anti-spam plugin for WordPress. To avoid slowing down your site or making it harder to use for legitimate visitors, it does not add unneeded functionality. After the first 14-day free trial, a yearly subscription to Cleantalk costs $8.
This plugin protects your site against spam comments, registrations, emails, bookings, subscriptions, surveys, widgets, and WooCommerce purchases. There will be no impact on WooCommerce. To ensure that only genuine comments are published, CleanTalks employs remote servers.
For this comment, JavaScript has been disabled, access to HTTP URLs has been blocked, etc. To reduce irrelevant comments, only the most pertinent will be approved. Cleantalk may help you avoid having to interact with or delete any spam comments or users.
Cleantalk Spam Protection is compatible with all of the aforementioned platforms, in addition to BuddyPress, S2Member, and Mailpoet. It's simple to use since it doesn't need solving any CAPTCHAs or completing any exams or solving any mathematical riddles.
5. Safeguarding and Anti-Spam Measures
Titan Antispam & Security is a spam filter and much more for WordPress. The plugin has several security features built right in, such as a virus scanner, a firewall, an audit, real-time IP blacklisting, and the ability to repair corrupted files.
Titan Antispam & Security's intuitive UI simplifies spam prevention. Initially, the plugin blocked spam.
New improvements to plugin security have made WordPress more secure than ever before.
Titan Antispam & Security does not need the usage of CAPTCHAs. If you are one of the over 200,000 individuals who use it, you will be protected.
6. Anti-Spam Application
Spam Destroyer was purposefully designed to be invisible by antivirus programs for the sake of your readers. You may use this simple plugin to stop spam comments from showing up on your site, no matter how little traffic you get.
One of Spam Destroyer's best features is how easy it is to use. In other words, you may start using the plugin right now. You won't have to change a thing in Spam Destroyer to stop automatically created spam.
After activation, WordPress does not add a new section to the administration dashboard. It quietly goes about its business.
7. Spam-free WordPress
Having worked on anti-spam plugins myself, I welcome the move away from CAPTCHAs. Due to this enhancement, users are no longer required to respond to surveys, solve CAPTCHAs, or complete other similar tasks.
Additionally, you won't have to constantly check your inbox for spam. WordPress has a plugin called Zero Spam that makes it simple to clean your site of unwanted content. WordPress Zero Spam requires a one-click installation and activation.
Once engaged, it will take control of your website and remove 99.9% of spam by validating JavaScript on both the server and the client. To add a comment, JavaScript must be enabled.
You may utilize Contact Form 7, Gravity Forms, and Ninja Forms with WordPress Zero Spam. Do you have any thoughts? There is a chance that spammy IPs won't be able to load your site.
Quick Links:
Conclusion: Best Anti-Spam Plugins For WordPress 2023
The aforementioned list of the 7 best WordPress anti-spam plugins is by no means exhaustive. Individual preferences and requirements vary, so tailor your choice accordingly.
Leave your comments and suggestions in the section below. In closing, I appreciate your attention.