Adding a menu plugin for WordPress is a simple way to boost your site's aesthetics and usability. You probably already know that WordPress offers a lot of flexibility in terms of design.
With the help of a decent theme and some well-selected plugins, you can quickly create a fantastic website full of helpful features that your site visitors will like using.
The menu is a crucial part of any website, although it is often neglected during creation. You'll want a solid, well-organized menu structure to help your visitors navigate your site.
Because of this, visitors will have a more difficult time surfing your site if the menus aren't top-notch. We all know that if consumers have a poor experience, they won't come back.
Enhancing the usefulness and adaptability of your menus is a certain way to make your site stand out from the crowd. The quickest and easiest way to do this is with the use of plugins.
Thanks to the abundance of free and premium WordPress Menu plugins, you have no excuse for not making your menus much more visually beautiful and user-friendly.
5 Best WordPress Menu Plugins 2023
In terms of features and ease of use, the five WordPress menu plugins listed below are your best options.
The unique features included in UberMenu are what will really set your website's menu apart from the competition.
This well-liked WordPress plugin allows you to set up several menu styles, such as tabbed menus, mega menus, drop-down image menus, and flyout menus.
There will be a greater concentration of information in the website's many navigational nodes.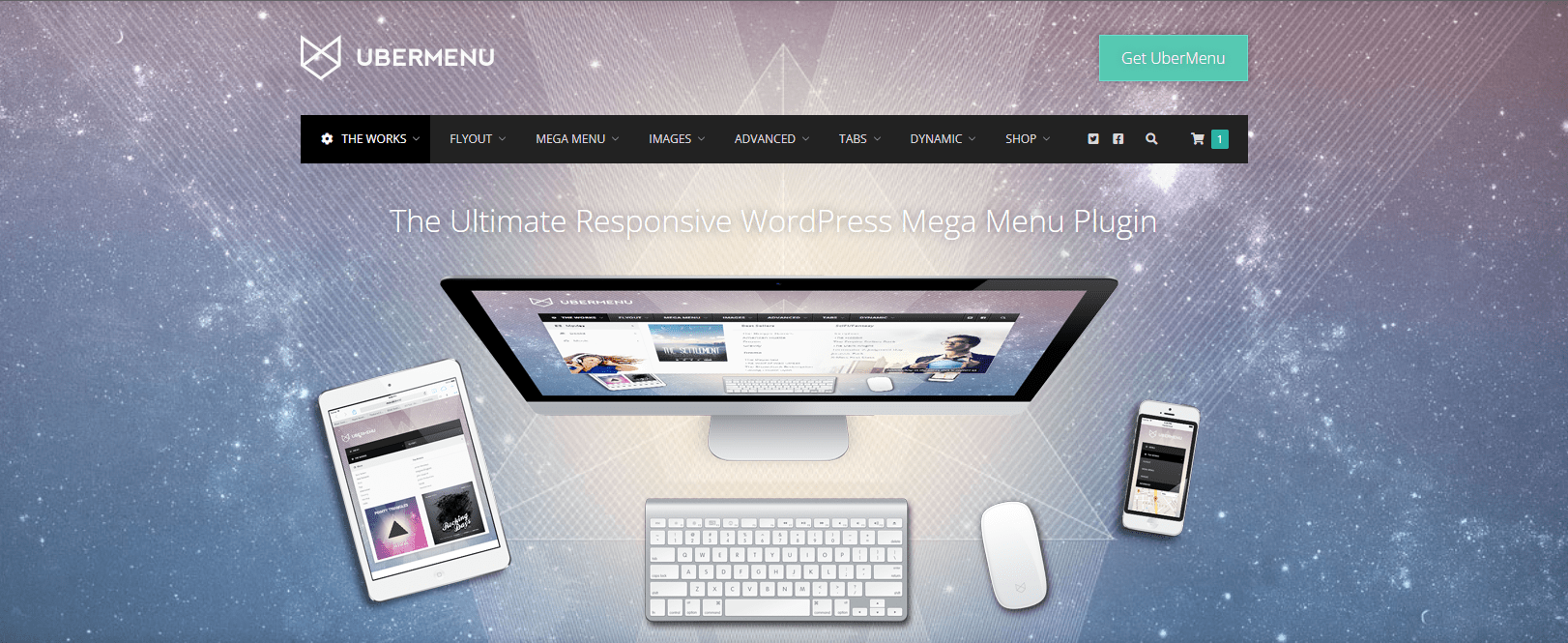 There is a tonne of ready-made menus to choose from, but you may change the look of each one to suit your needs.
All sorts of pictures and symbols are welcome. The fact that the created menus may be seen on mobile devices indicates that the plugin is a completely responsive menu for WordPress.
One of the most notable features is the customizable menu that changes as you make different selections.
By selecting this, outdated links may be hidden and the most current content can be shown in the main menu. The feature is great for bloggers' needs.
Plugins like Responsive Menu and WP Responsive Menu are quite similar. Both are worth trying if you want to switch up your current menu with one that will look great on mobile and other devices.
Differences between this plugin and the Responsive Menu in terms of animations, icons, and other details make the decision a matter of taste.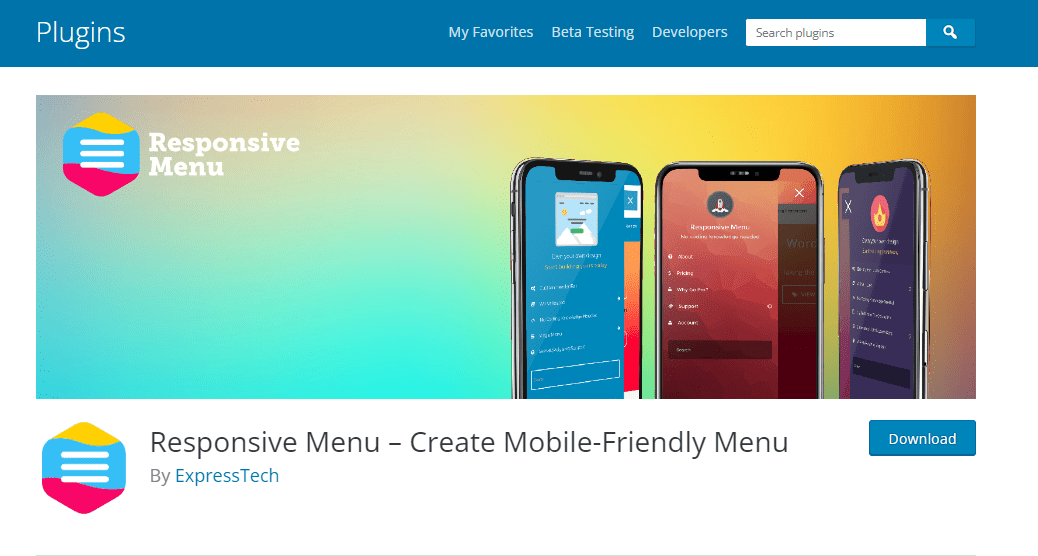 All in all, the WP Responsive Menu plugin offers a nice free version with features like appealing responsive designs and logo support.
Even though it costs $25 to upgrade to the Pro version for a single site, you get access to several important features including Google Font compatibility, support for WooCommerce, and the ability to show social network icons.
3. Hero Menu
Those interested in making a mobile-friendly menu may find Hero Menu to be an excellent option. After that, you'll see that this WordPress add-on is just what you've been looking for in terms of ease of use and functionality.
It provides the flexibility to create small menus or large ones, depending on the situation. The designer is a drag-and-drop interface that makes it easy to create menus for your site.
It's WooCommerce-compatible, so you can highlight products or category tags from your shop right there in the navigation bar.
A beautiful backdrop or featured photographs might be added to this menu as well, to further enhance its aesthetic appeal.
You may choose one of more than 60 predefined color schemes, or create your own. Incorporating Google's typefaces, icons, maps, and contact forms will provide a professional touch to your menu and its components.
Multi-level push menus, like those provided by Slick Menu, slide in from the page's margins in response to a mouse hover or click on an icon or piece of text.
With this extension, you may add a wide variety of stylish transitions, animations, and icons to your website. This, however, does not come without a price. You may choose the standard plan (for $39) or the premium plan (for $99).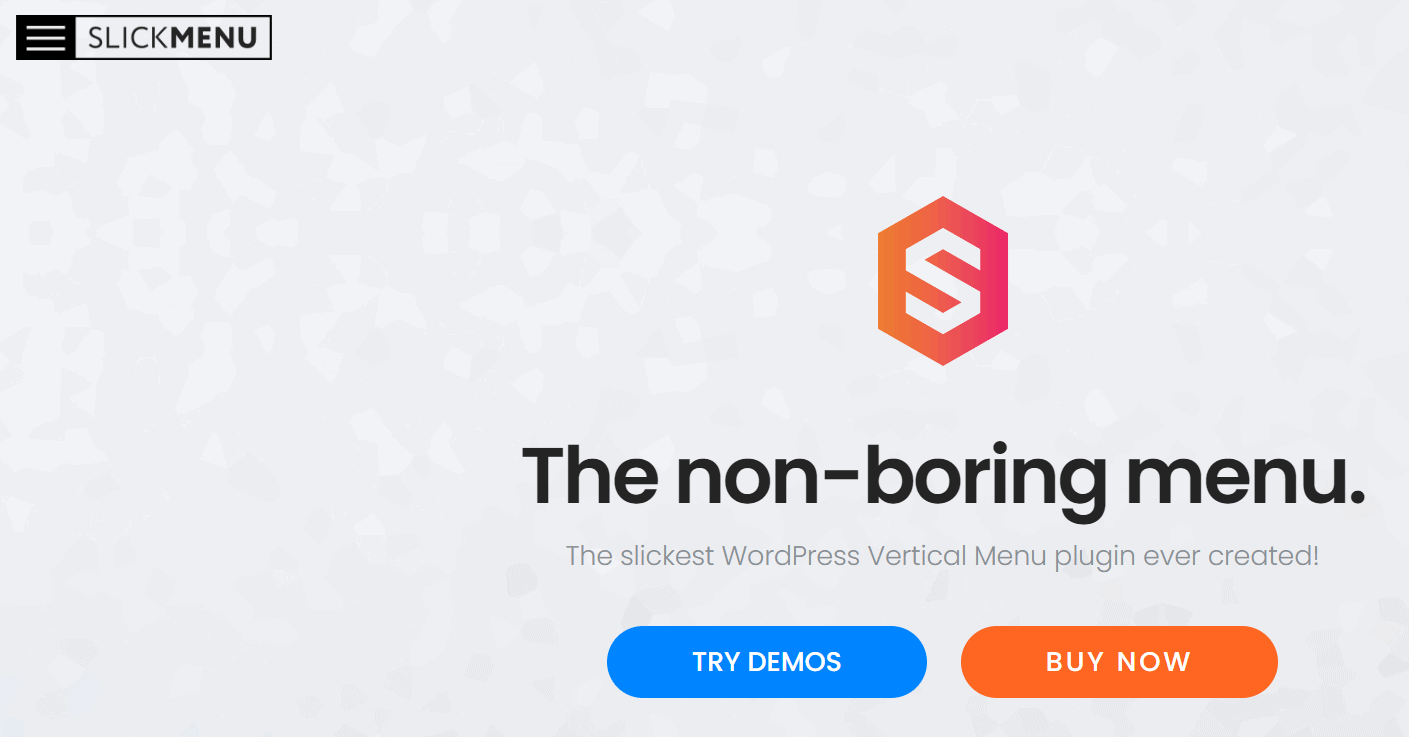 There is a wide variety of cool stuff you can do with the Slick Menu. The ability to see the effects of your customizations in real-time is a key feature of the Live Customizer.
By eliminating the need to repeatedly save and reload your WordPress menu after making even minor changes, this solution represents significant time savings.
Whether you're not sure if this plugin is right for you, we recommend testing out the live demo first.
Your website's menu will be neatly structured thanks to the Advanced Sidebar Menu. It has the ability to generate, replace, and control your parent and child menu and offers a wide variety of settings for modifying the appearance of your menus in the sidebar.
Among its many useful capabilities are the comma-separated inclusion of multiple categories or pages, the widgetized display of a single post category, and the speedy incorporation of child categories.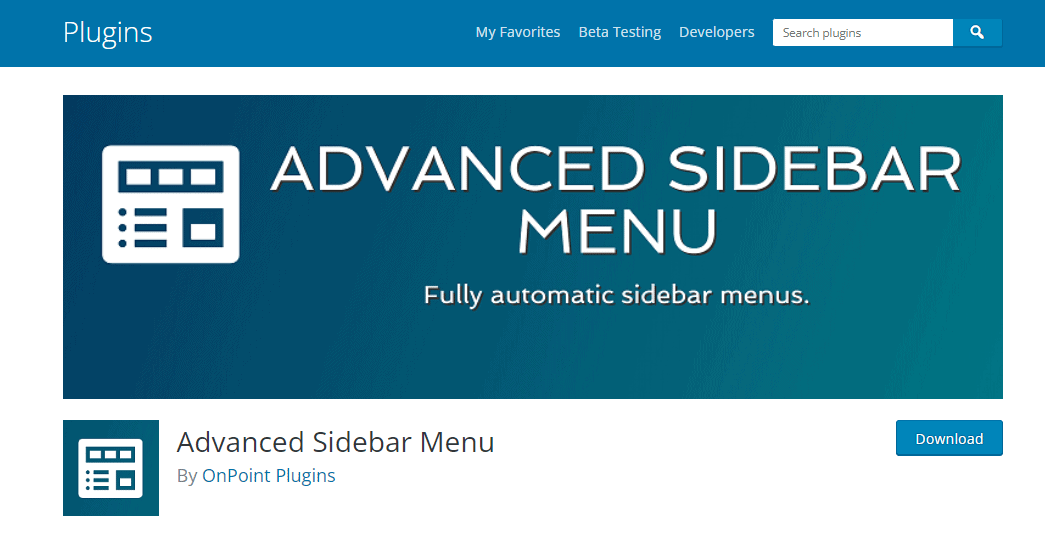 The widget's appearance may also be modified using the plugin's features. But the free version has extremely restricted capabilities.
To access further personalization choices, such as background color modification, bullet-style sections, and accordion menu enhancements, you will need to pay $54 for Advance Sidebar Menu Pro.
On top of that, the pro edition includes both premium support and regular updates at no extra cost.
Quick Links:
Conclusion: Best WordPress Menu Plugins 2023
Picking the best WordPress menu plugin might be a challenging process. Finding what you need could seem like trying to find a needle in a haystack at first, but with the above-mentioned options, you should be able to find it easily.