If you're looking to make money through affiliate programs, there are a variety of high-paying affiliate programs available.
Affiliate marketing involves promoting products or services and earning a commission from each successful sale.
With the right combination of products, companies, and strategies, you can create a steady stream of income from affiliate marketing.
Here we will explore some of the best high-paying affiliate programs that can help you generate additional income.
Some of the 20+ Best High-Paying Affiliate Programs 2023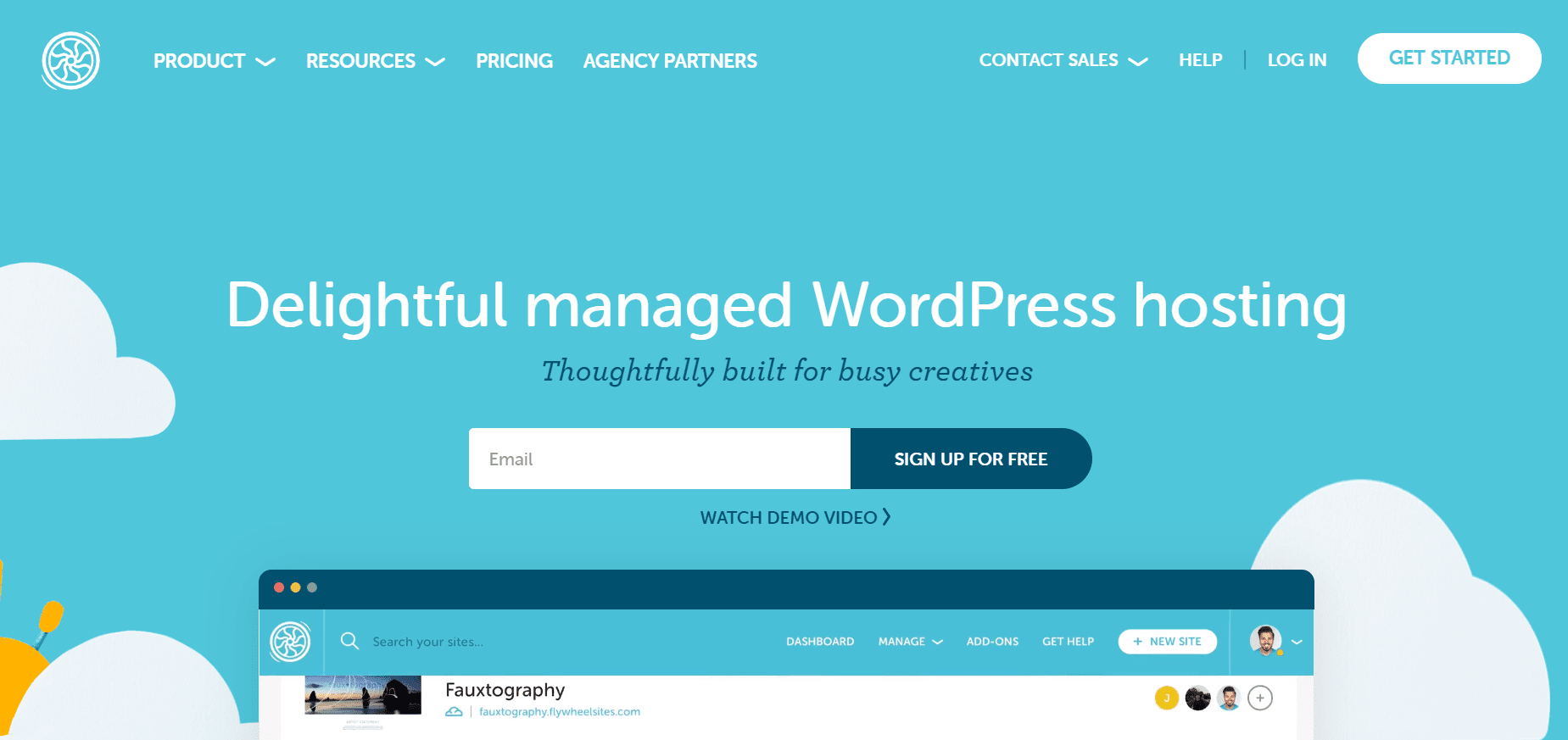 Flywheel manages WordPress for site designers and creative firms. Over 35,000 agencies and creative brands, like Casper and Expedia, trust it.
Affiliates may earn 300% of the customer's first Flywheel plan payment, up to $500 per referral source. Flywheel's affiliate program provides commissions on multiple plan sales if you introduce a user.
Cookie duration: 90 days
Commission rate: Up to $500

Shift4Shop's turnkey eCommerce solution simplifies website creation, monetization, and scaling.
An engaged audience of 200,000+ customers trusts its payment processing software to conduct over 3.5 billion transactions totaling over $200 billion a year.
With huge companies like UPS and Hickory Farms joining up, Shift4Shop has established a network of over 4,000 successful affiliates who make almost $1 million in total earnings.
Shift4Shop's affiliate program, powered by ShareASale, pays up to $100 per signup. Top achievers get bonuses and incentives.
Cookie duration: 120 days
Commission rate: $100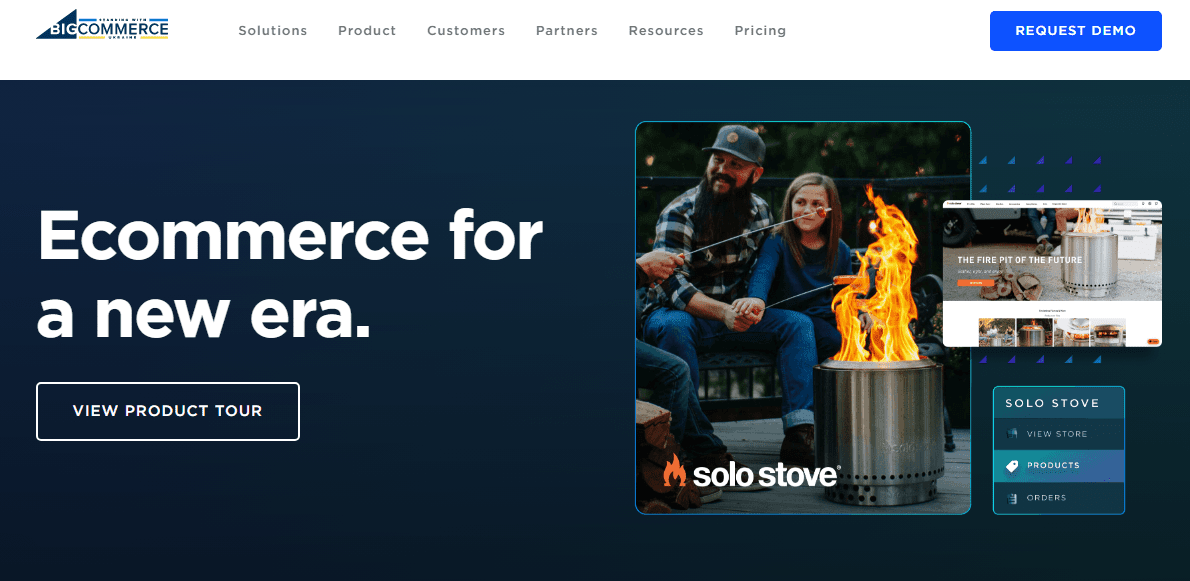 BigCommerce, a versatile, open SaaS platform, helps eCommerce companies develop. Over 60,000 retailers in 150 countries utilize its SEO, site performance, page construction, and checkout customization tools.
BigCommerce's Impact Radius-powered affiliate program pays 200% of the customer's first monthly payment or $1,500 for corporate clients. This affiliate program pays $40 for every enterprise-level lead, up to 20 per month.
Cookie duration: 90 days
Commission rate: 200%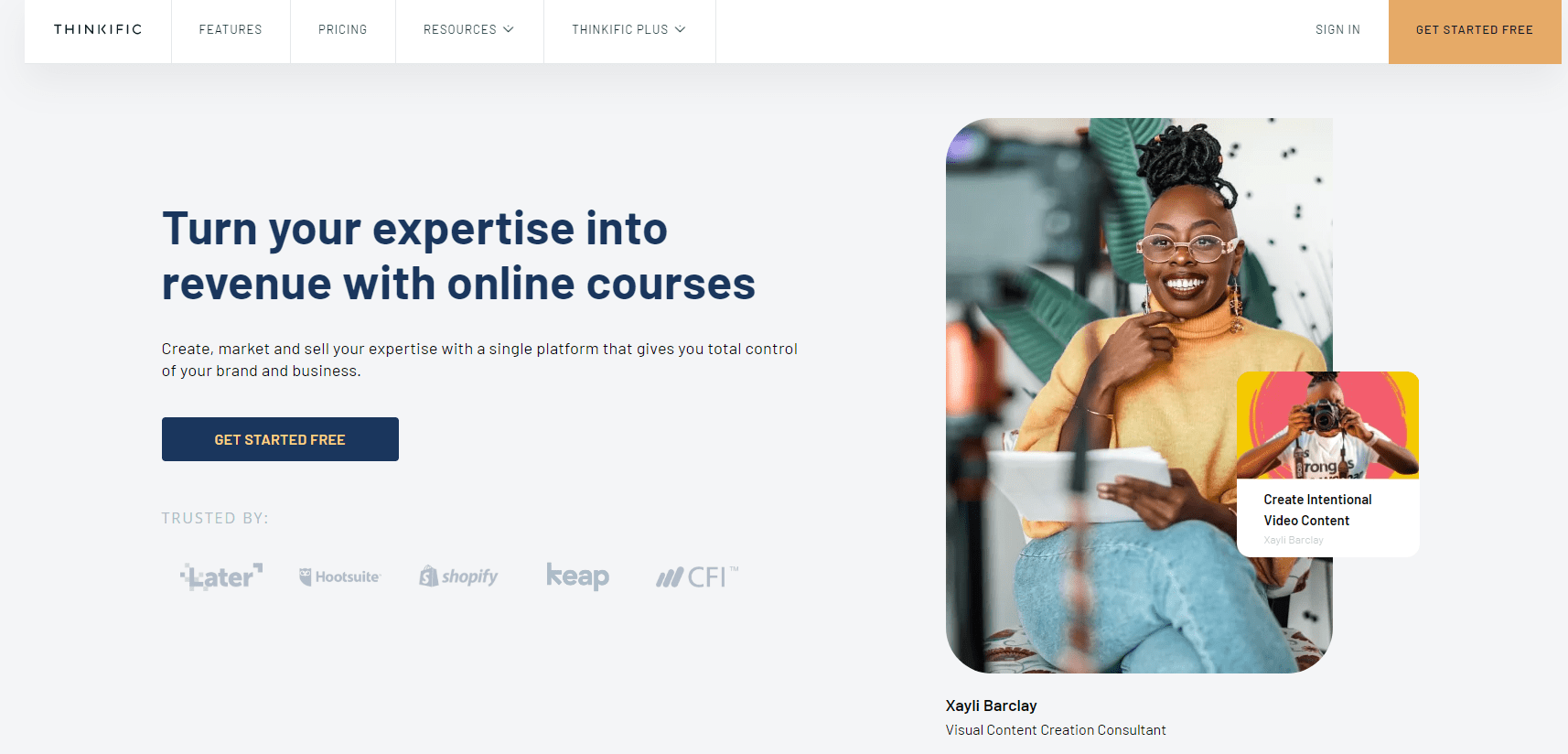 Thinkific, like Teachable, lets users create and sell online courses and membership sites. The marketplace has sold over $650 million to over 50,000 content developers. Like Teachable, Thinkific's affiliate scheme is revenue-sharing.
When a new client joins up using your unique affiliate link, you'll earn a 30% recurring commission on all monthly or yearly paid plans. You could earn $1,700 for every referral each year!
Cookie duration: 90 days
Commission rate: Up to $1,700 per referral per year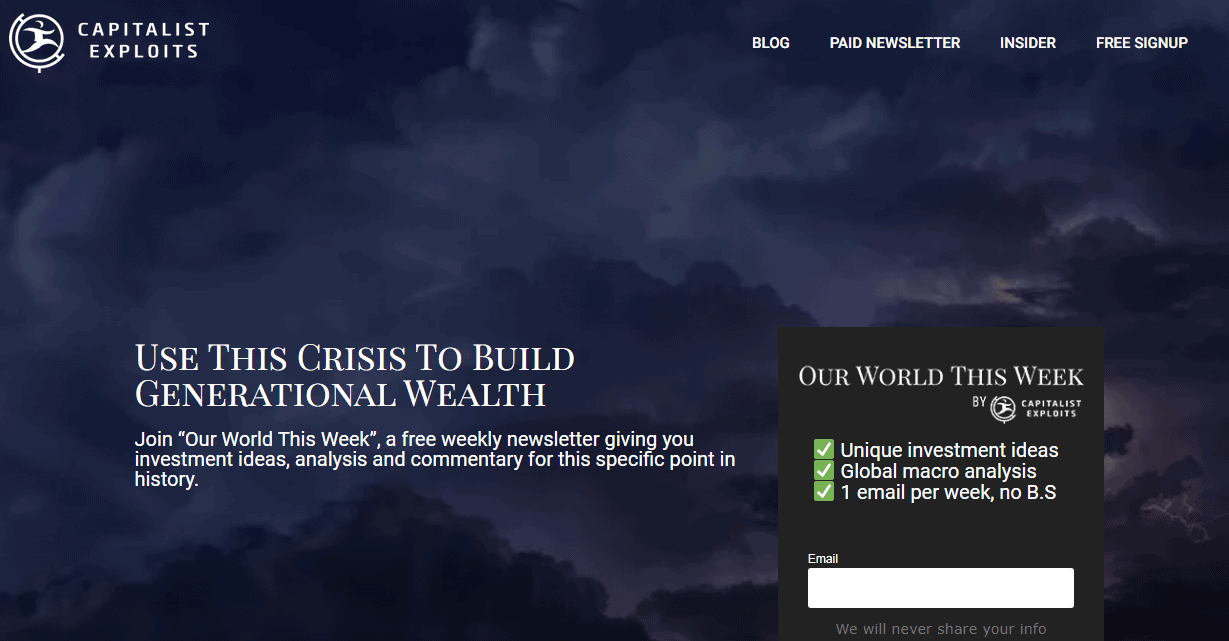 Capitalist Exploits seeks asymmetric risk/reward investments. For non-financiers, it offers courses that assist individuals in making enormous money.
The $1,999-a-year goods have a 100% money-back guarantee, which builds trust with your audience.
Given that pricing, a 50% commission on each transaction is quite enticing. Their items have very low return rates, so once you make a sale, it will likely remain. Products sold the month before earn affiliate commissions.
Cookie duration: 365 days
Commission rate: 50%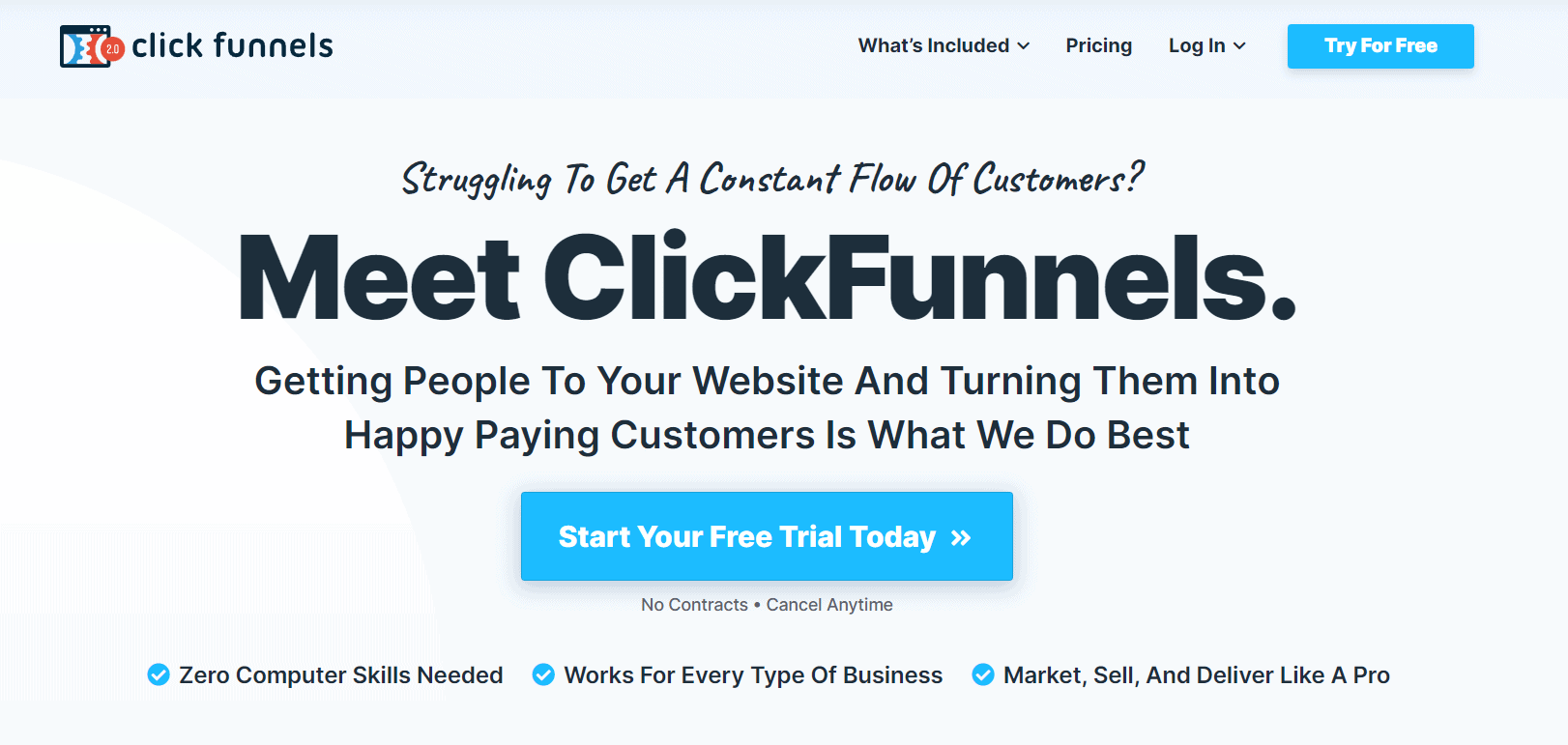 ClickFunnels is a website and sales funnel builder for non-coder businesses. It has over 110,000 clients and helped them make approximately $12 billion in sales, proving its effectiveness.
ClickFunnels affiliates get 20% commissions on front-end product sales.
Then it improves. Apply for 30% recurring commissions after $1,000 in affiliate commissions in a month. If you have 40 live accounts for 30 days, you may make 40% monthly recurring commissions.
Additionally, ClickFunnels' "One Funnel Away" and "30 Days" offerings reward you $100.
Cookie duration: Lifetime
Commission rate: Up to 40% recurring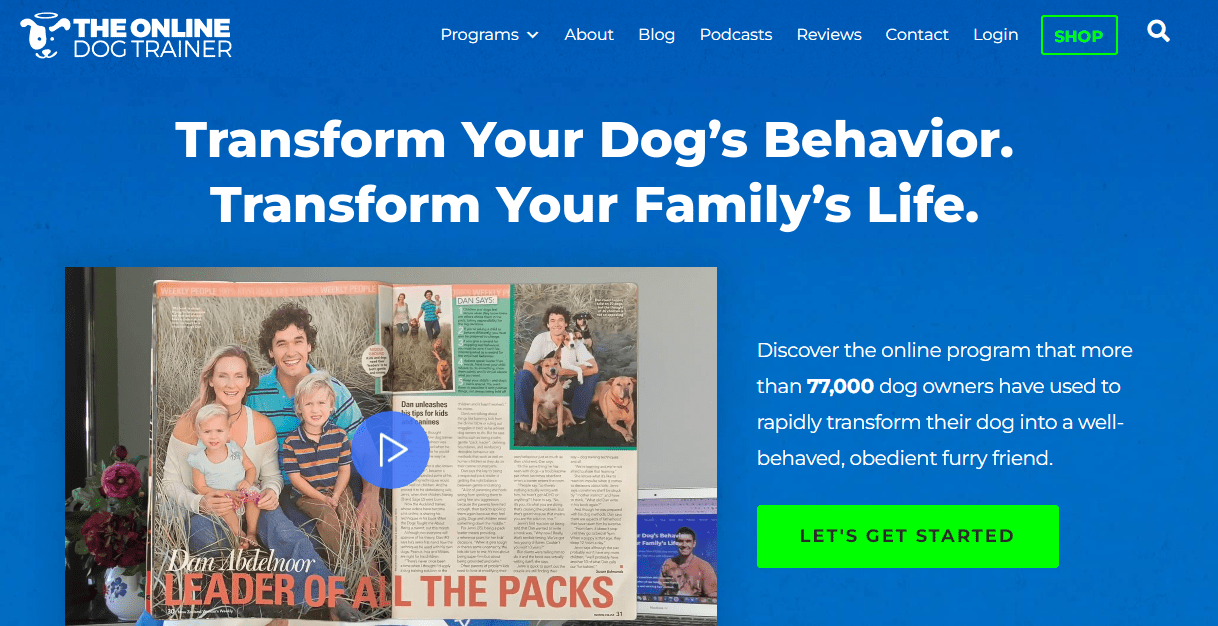 Doggy Dan's Online Dog Trainer is ClickBank's top dog training product. Dog training affiliate programs are among the finest in affiliate marketing. Over 57,000 dog owners have bought Doggy Dan's training goods.
Affiliate marketers will love the 70% commission rate and 3% refund rate. Doggy Dan's affiliate marketing scheme lets you generate visitors with a 60-day cookie life.
Cookie duration: 60 days
Commission rate: 70%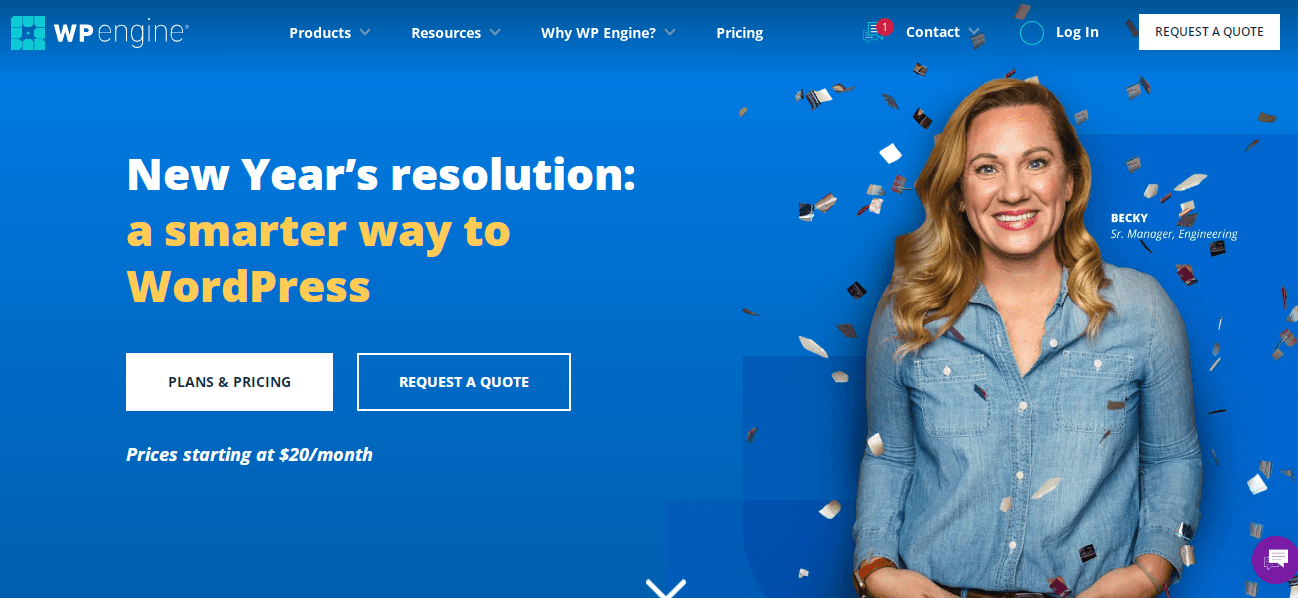 WP Engine, another WordPress hosting company, is profitable. This hosting affiliate program is one of the finest since consumers adore the brand.
Their entry-level hosting plan costs $30 per month, while their "best value" option costs approximately $300 per month.
WP Engine has two commission plans. WP Engine and Genesis Pro sales earn $200 or 100% of the first-month payment, while StudioPress Theme sales earn 35%.
Referral bonuses are also enticing. Refer to five sales a month to earn $100 or 60+ sales to earn $1,500.
Cookie duration: 60 – 180 days
Commission rate: Up to $200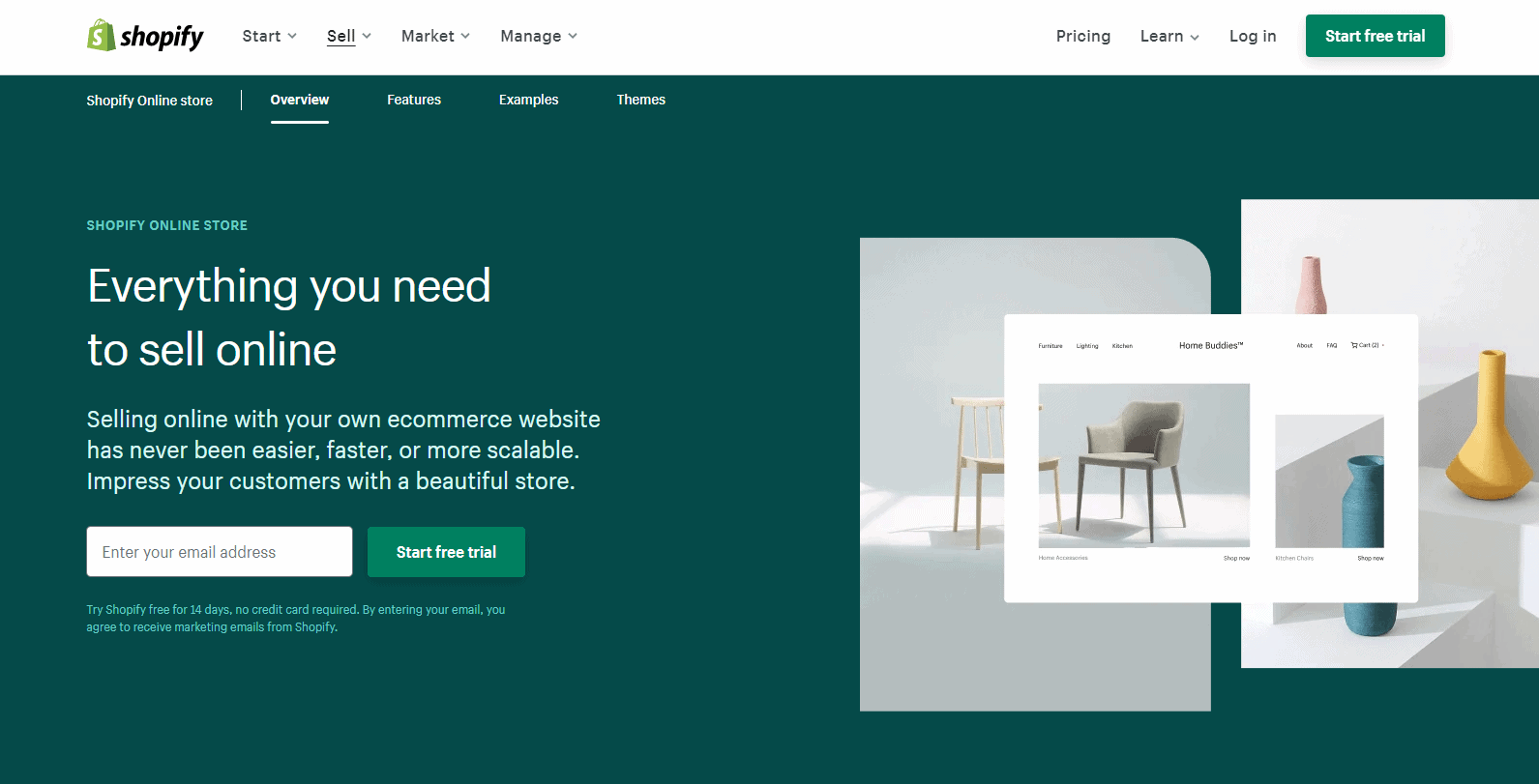 This list of high-paying affiliate programs includes Shopify, one of the largest. The software-as-a-service eCommerce platform sells more than $200 billion in items for 1.7 million enterprises in 175 countries.
Shopify pays 200% of the membership charge for its Basic, Shopify, and Advanced packages and $2,000 for Shopify Plus sales, unlike many huge firms. PayPal pays $25 twice a month.
Cookie duration: 30 days
Commission rate: Up to $2,000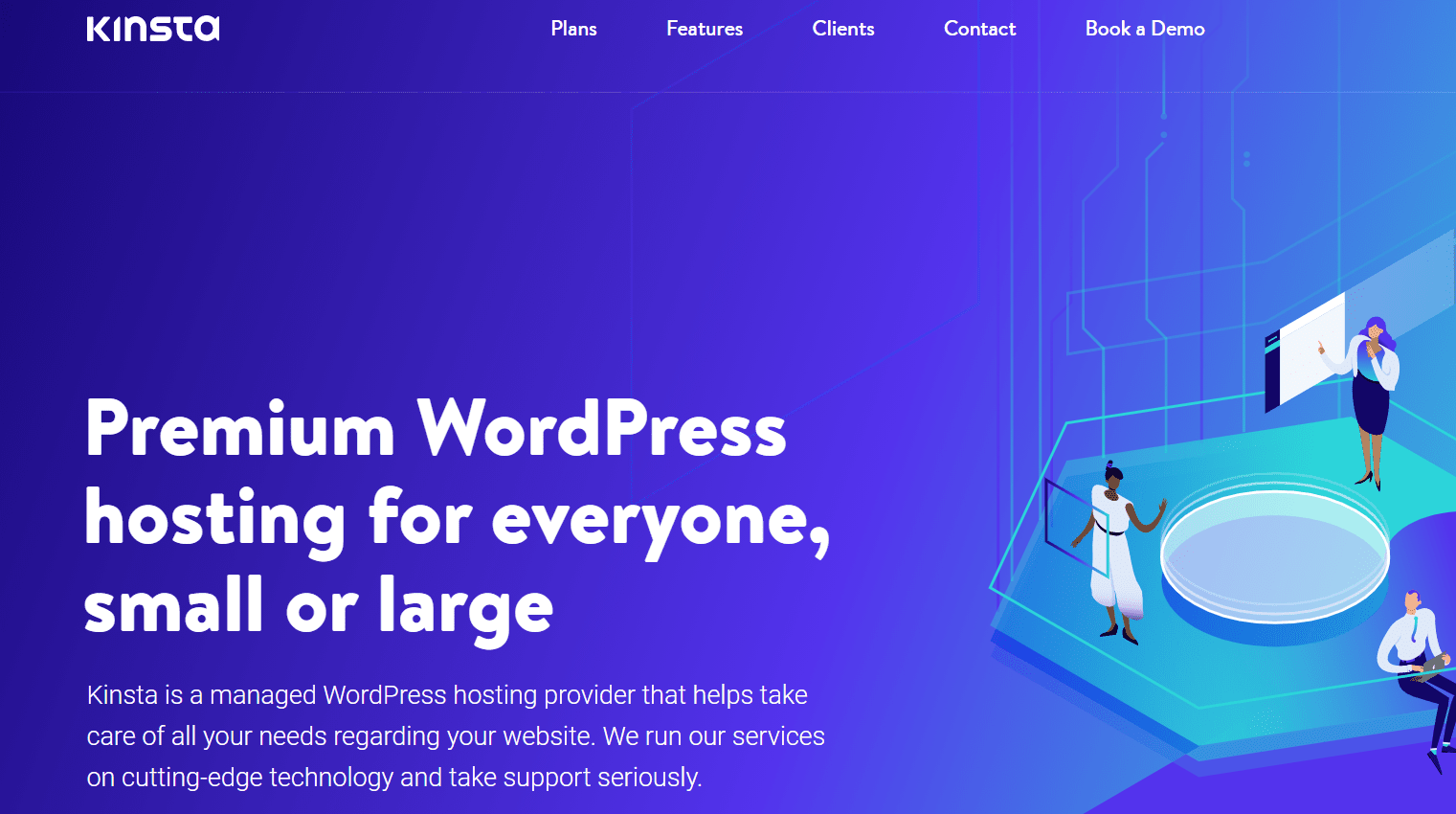 Kinsta offers premium WordPress hosting. Buffer, Tripadvisor, and Ubisoft are among its IT and digital clientele. Kinsta has excellent commission rates. It's one of our highest-paying affiliate programs.
Affiliates make $50–$500 for every sale, depending on the plan. Kinsta also pays a 10% lifetime commission monthly. Recurring affiliate income is valuable, with a 4% attrition rate.
Cookie duration: 60 days
Commission rate: Up to $500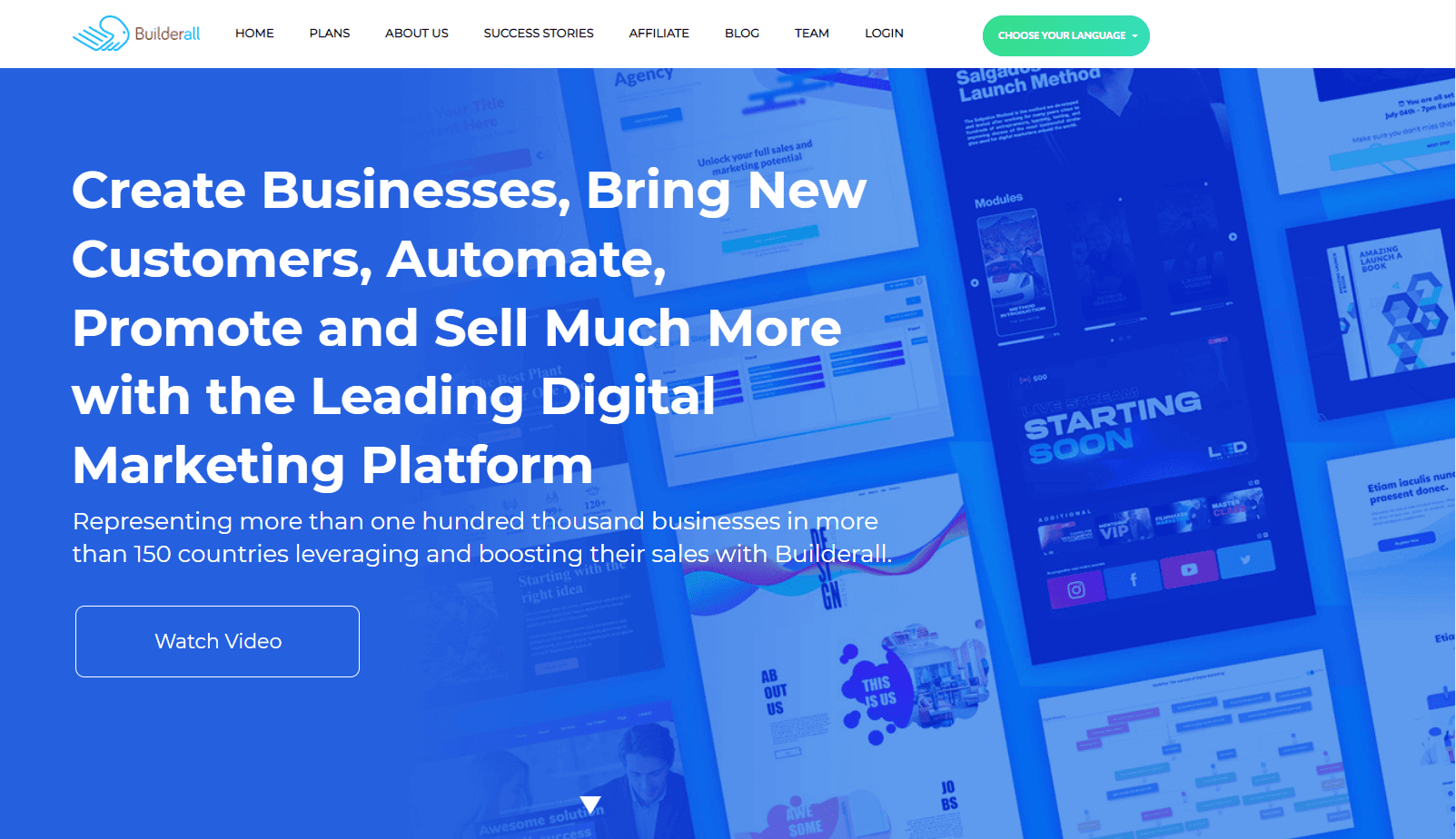 Builderall is a digital marketing suite. Its product package includes over 40 connected applications and solutions for email marketing, chatbots, eCommerce, and marketing funnels.
Builderall starts at $29.90 a month, but those goods alone might cost hundreds or thousands of dollars.
The company's thousands-strong affiliate network, which makes $1 million+ in commissions monthly, can sell that easily.
Builderall affiliates receive 100% of the first sale, which is tempting. You'll also get 30% of recurring income and 30% of affiliate sales. Passive income!
Cookie duration: 30 days
Commission rate: 100%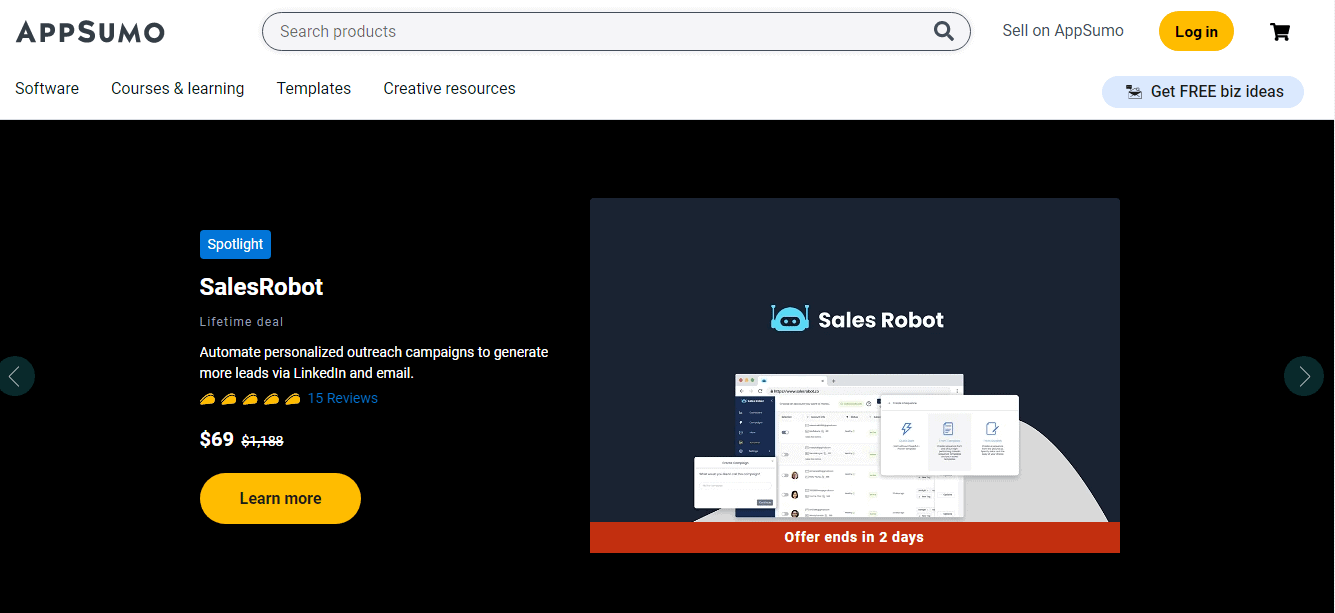 AppSumo, a daily discounts website for digital goods and services, partnered with Evernote, MailChimp, and Depositphotos. AppSumo's affiliate program pays well since software sales are lucrative.
You may make up to $50 per purchase by referring new AppSumo users and up to 5% on sales to current clients.
Just a note: AppSumo's entry-level (less generous) rates may be increased after a 30-day performance evaluation.
Cookie duration: 30 days
Commission rate: Up to 100%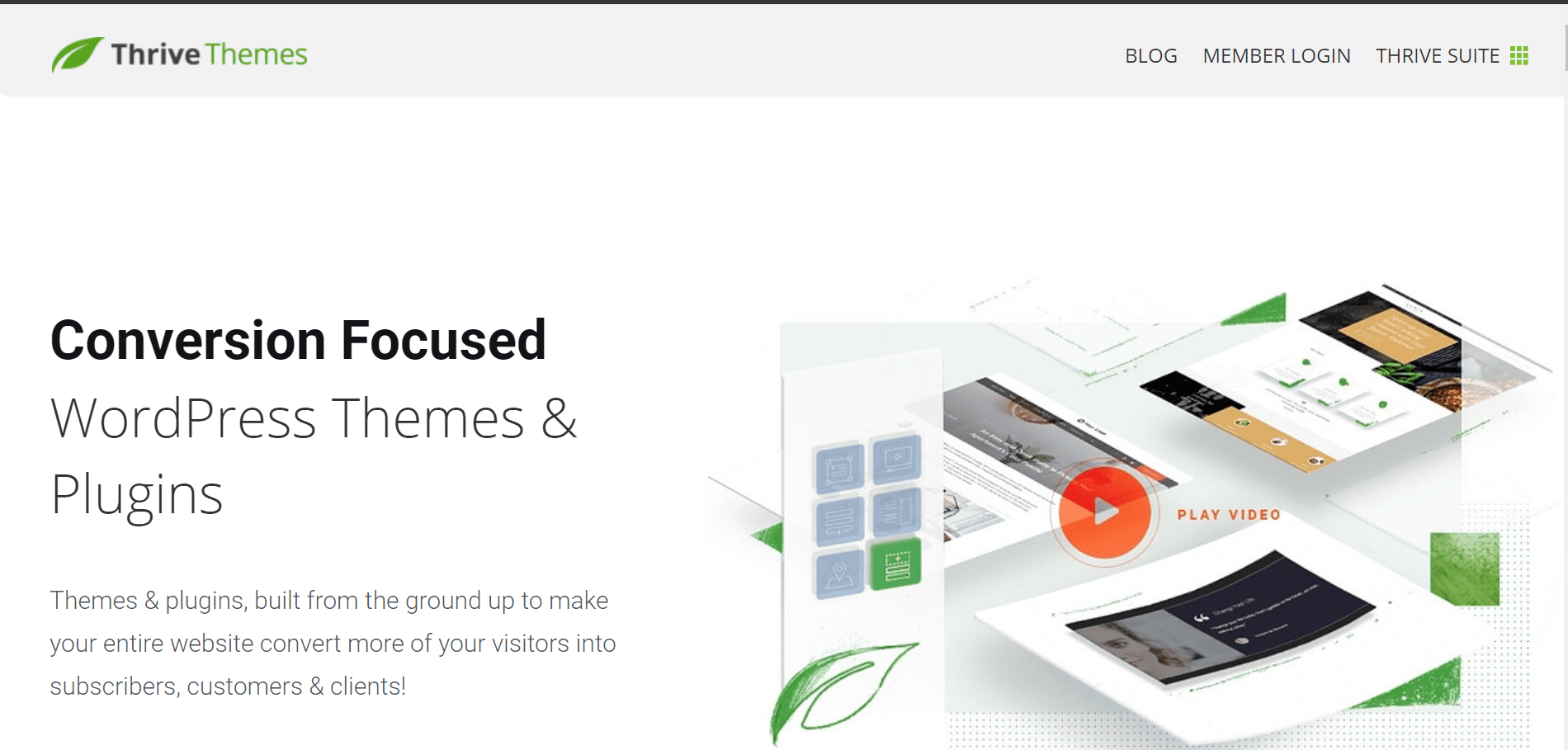 Thrive Themes provides conversion-boosting WordPress themes and plugins. A/B landing page testing and an online course builder are among its other offerings.
The Thrive Themes affiliate program pays you 25% of all recurring income and 35% of client referrals.
If someone you suggest renews for five years, you get commissions for each renewal. Once your commissions exceed $20, Paypal will pay you. The brand's secret Slack channel invites top affiliates.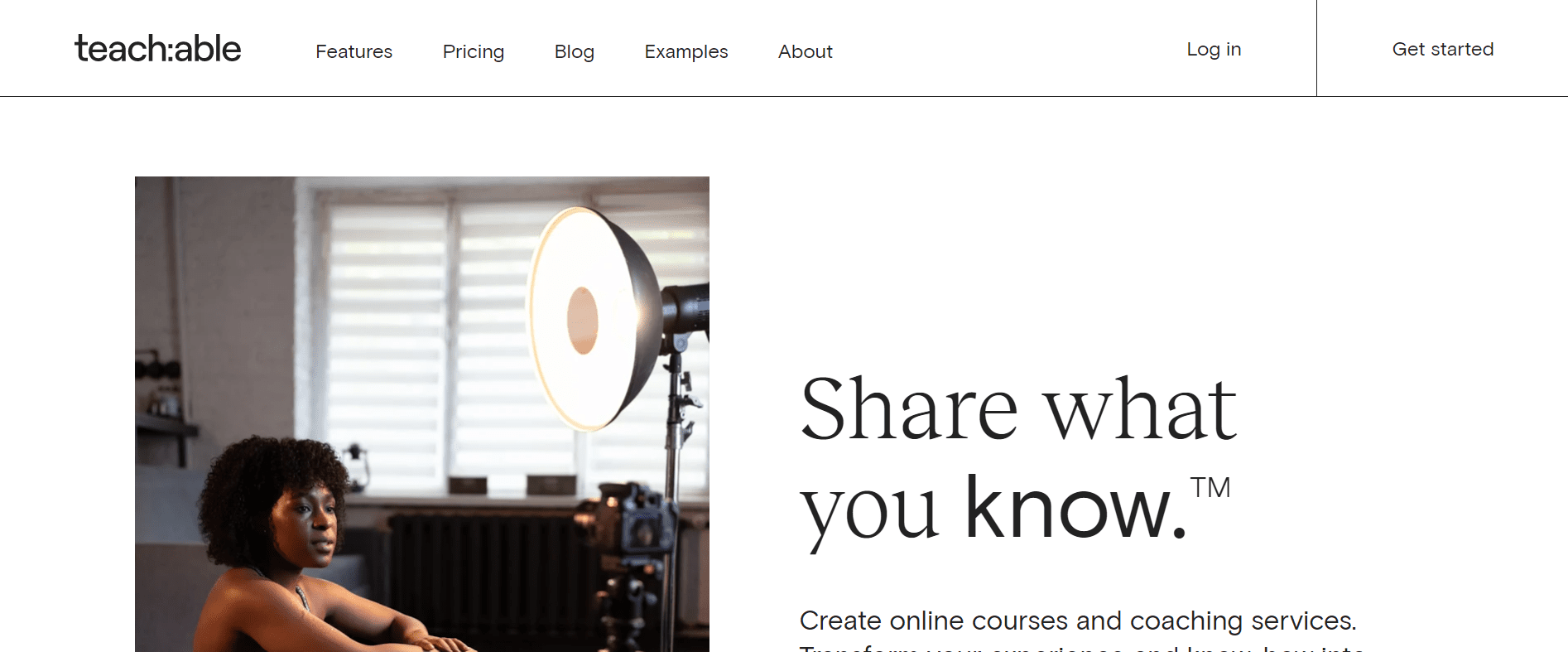 Teachable helps aspiring entrepreneurs create online training courses. By 2025, the online education market is anticipated to be worth $350 billion.
Teachable's 100,000+ producers have sold over $1 billion in courses and coaching, so they're already getting a good chunk of those profits.
Teachable's affiliate program pays an average of $450 per sale, starting at 30% and rising to 50% after monthly benchmarks are met.
Best of all, its revenue-sharing model lets you earn recurring fees when you suggest a new developer.
Cookie duration: 90 days
Commission rate: Up to 50%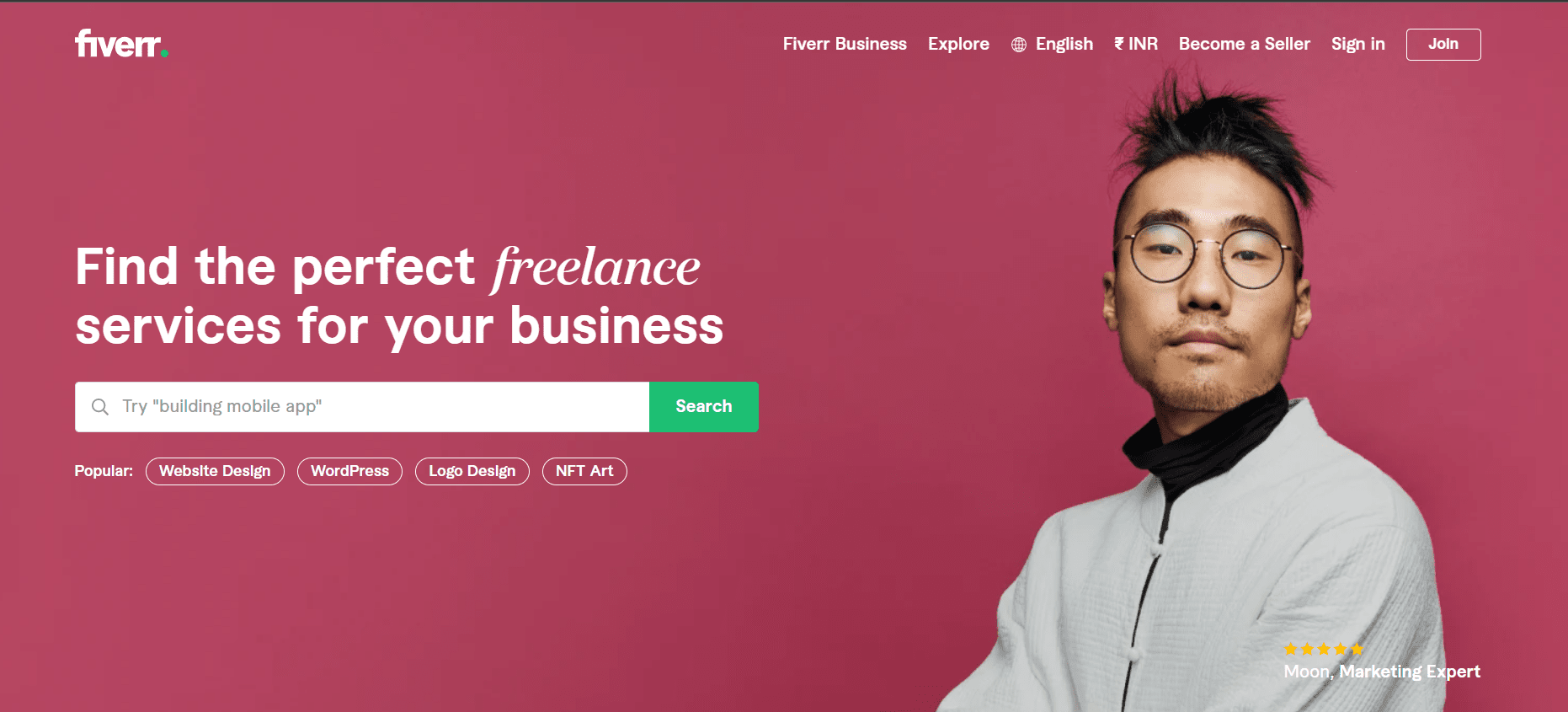 Fiverr links companies with freelancers in over 300 digital service areas. L'Oreal, Unilever, and 888.com trust it.
AND.CO, a freelance business management tool, and Learn From Fiverr, online courses for freelancers and entrepreneurs, are additional items.
Thus, affiliate marketers may profit from this scheme. Fiverr gives lifelong attribution and no referral restriction. Commissions vary among goods and services due to its diverse sectors and clientele.
Cookie duration: No referral limit, lifetime attribution
Commission rate: Up to $1,000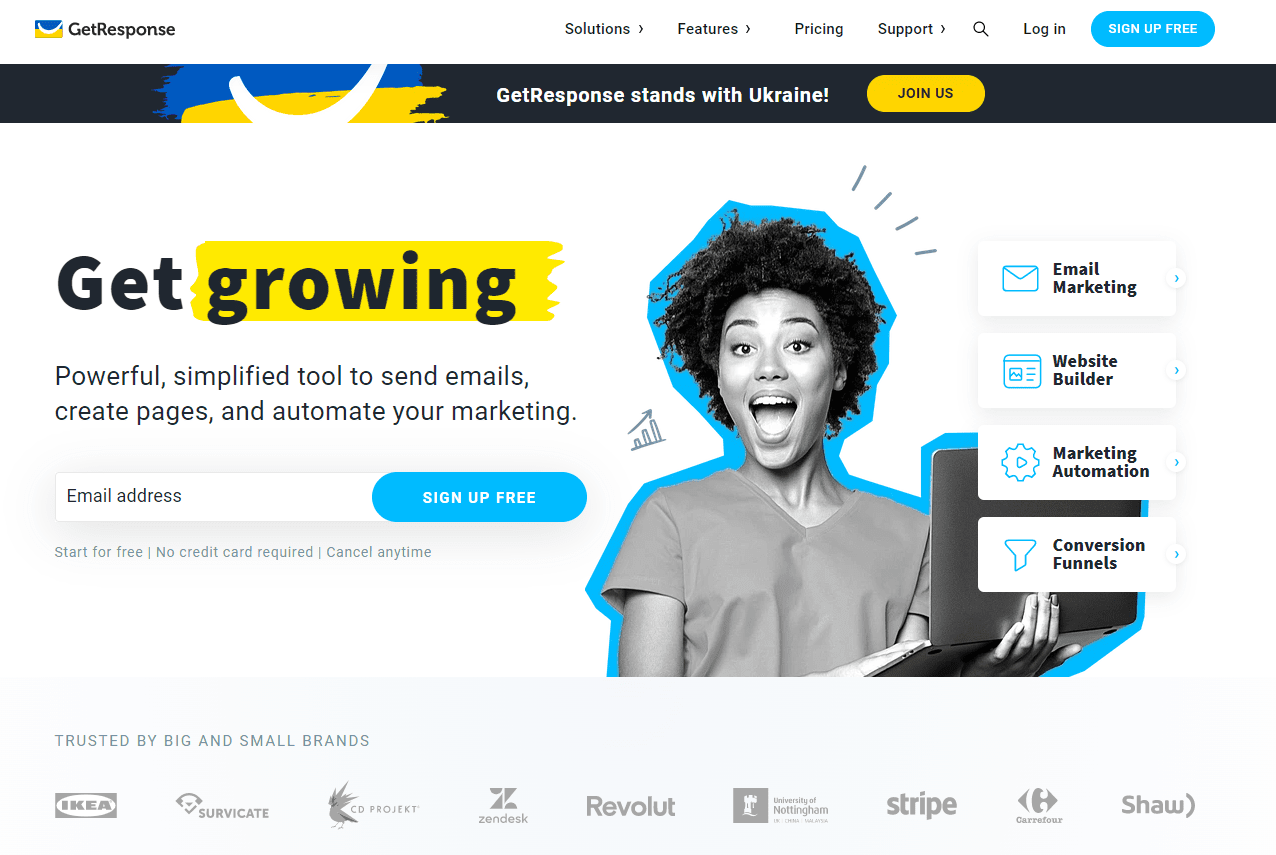 GetResponse is a powerful and easy-to-use email, page, and digital marketing solution. Its email marketing program sends 764,556,063 emails a week.
GetResponse's affiliate networks pay $100 for new purchases and 33% of subscription income.
Each model has a lockup period, however, commissions are paid monthly around the 20th. Affiliate marketers may obtain help from the brand's affiliate manager and specialized support staff to boost sales. Join GetResponse or CJ Affiliate.
Cookie duration: 120 days
Commission rate: 100% or 33% recurring offer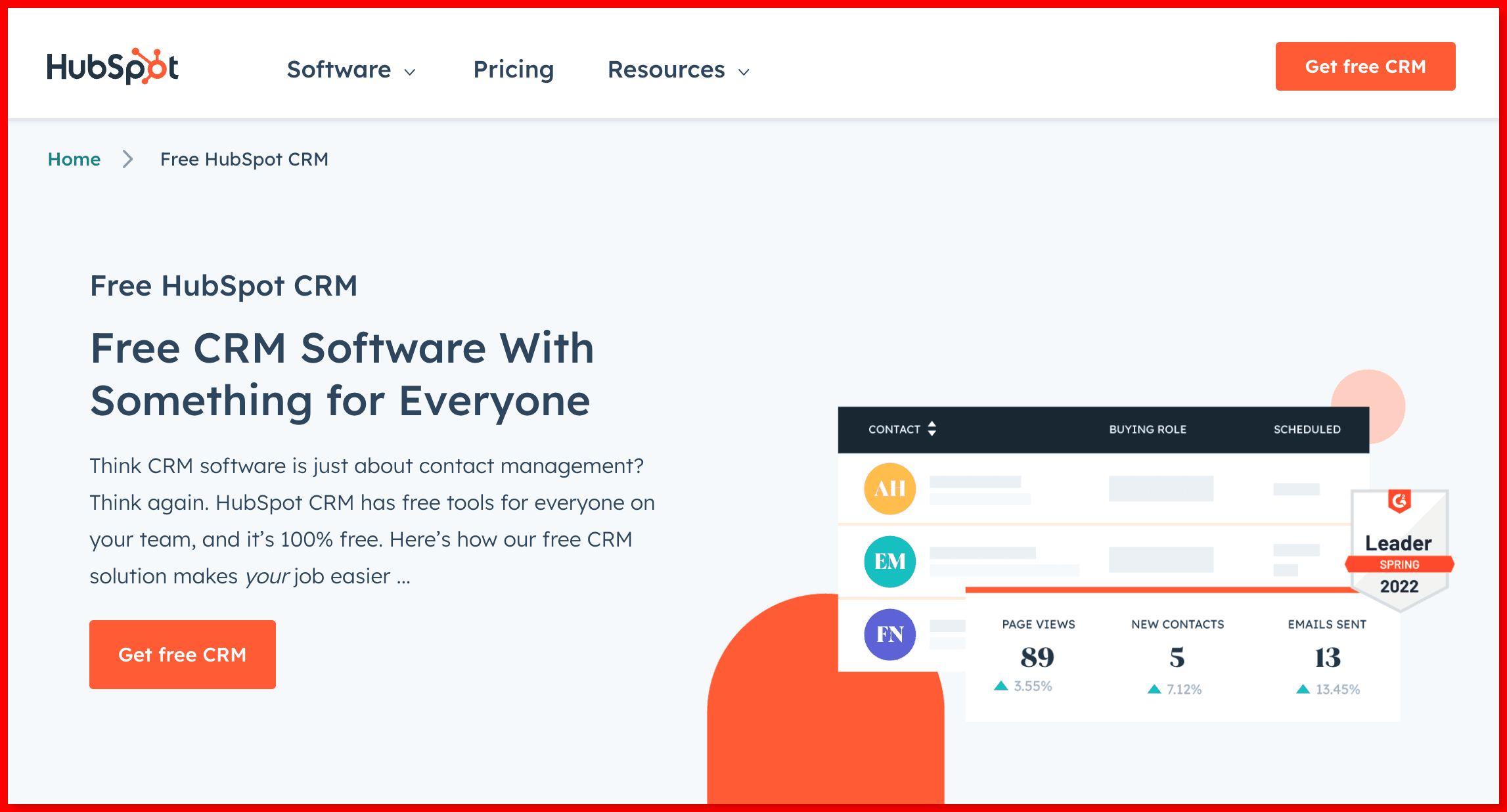 HubSpot founders authored the book on inbound marketing. HubSpot's marketing platform attracts prospects, nurtures them, and converts them into sales for 113,000 clients in 120+ countries.
HubSpot is great but expensive. This affiliate network offers tons of cross-selling opportunities.
If you suggest a customer that buys Marketing Starter and Sales Professional together, you'll get $250 + $500.
Marketers get demo videos, banners, content samples, and landing pages to encourage readers to click their affiliate links.
Cookie duration: 90 days
Commission rate: Up to $1,000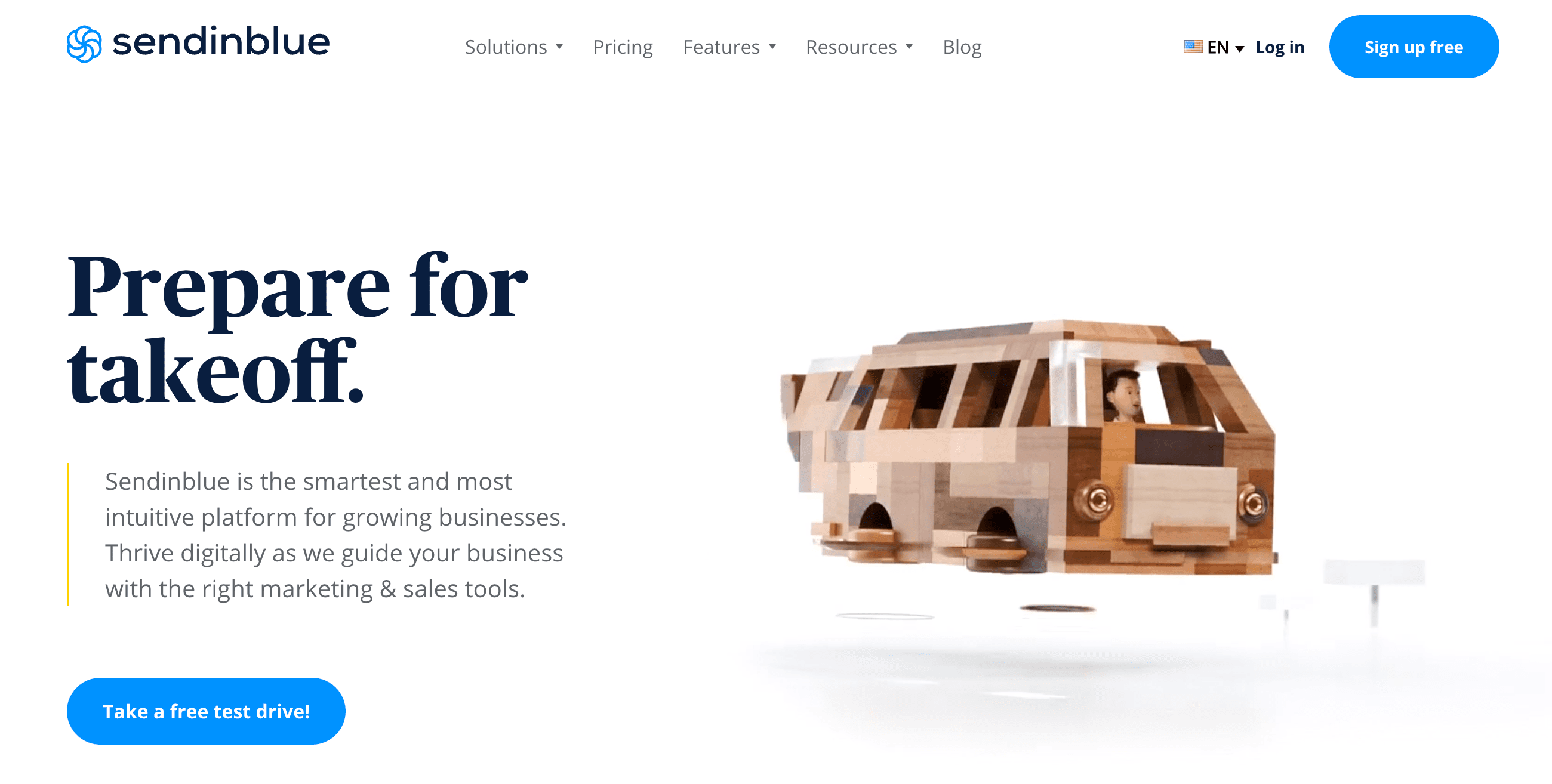 Sendinblue provides a complete marketing package like SEMrush. More than 175,000 firms use it for email marketing, customer relationship management, landing page conversion, and more.
As a Sendinblue affiliate, you may earn €5 for each person you suggest that registers up for an account and €100 if they purchase a subscription.
That's wonderful since you can attract clients with a low-commitment offer and let Sendinblue's email service do the work! You must recommend at least one new paid subscriber to authenticate your account and receive commissions.
Cookie duration: 90 days
Commission rate: €100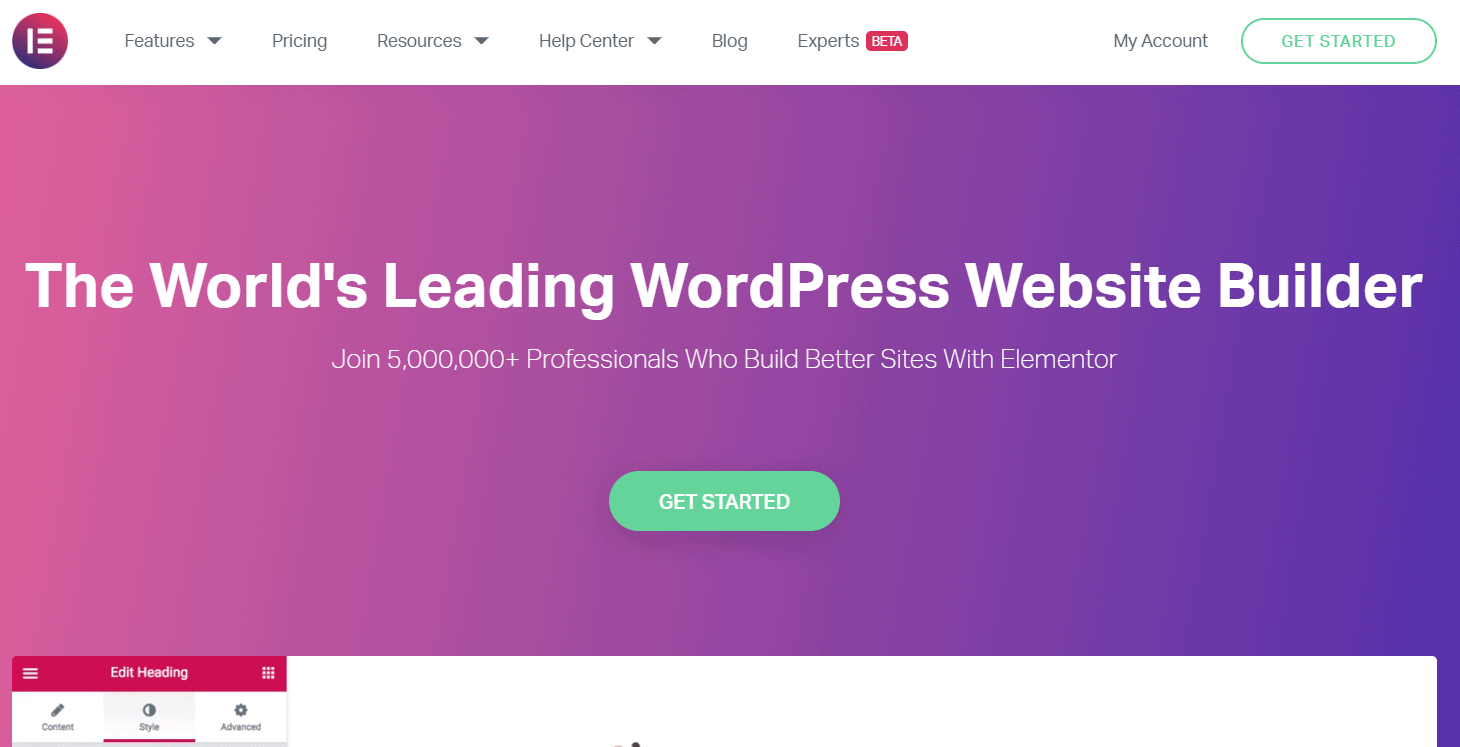 Elementor doesn't host. It develops WordPress websites. The software as a service solution is one of the top 15 WordPress plugins, with over five million active installations and over 3,000 five-star ratings.
Affiliate marketers may "sell" it easier since it has a well-known brand name. Elementor's affiliate program compensation rates are as straightforward as its page builder: 50% of purchases you generate. Earning potential is significant, with prices reaching $999 a year.
Cookie life: 30 days
Commission rate: 50%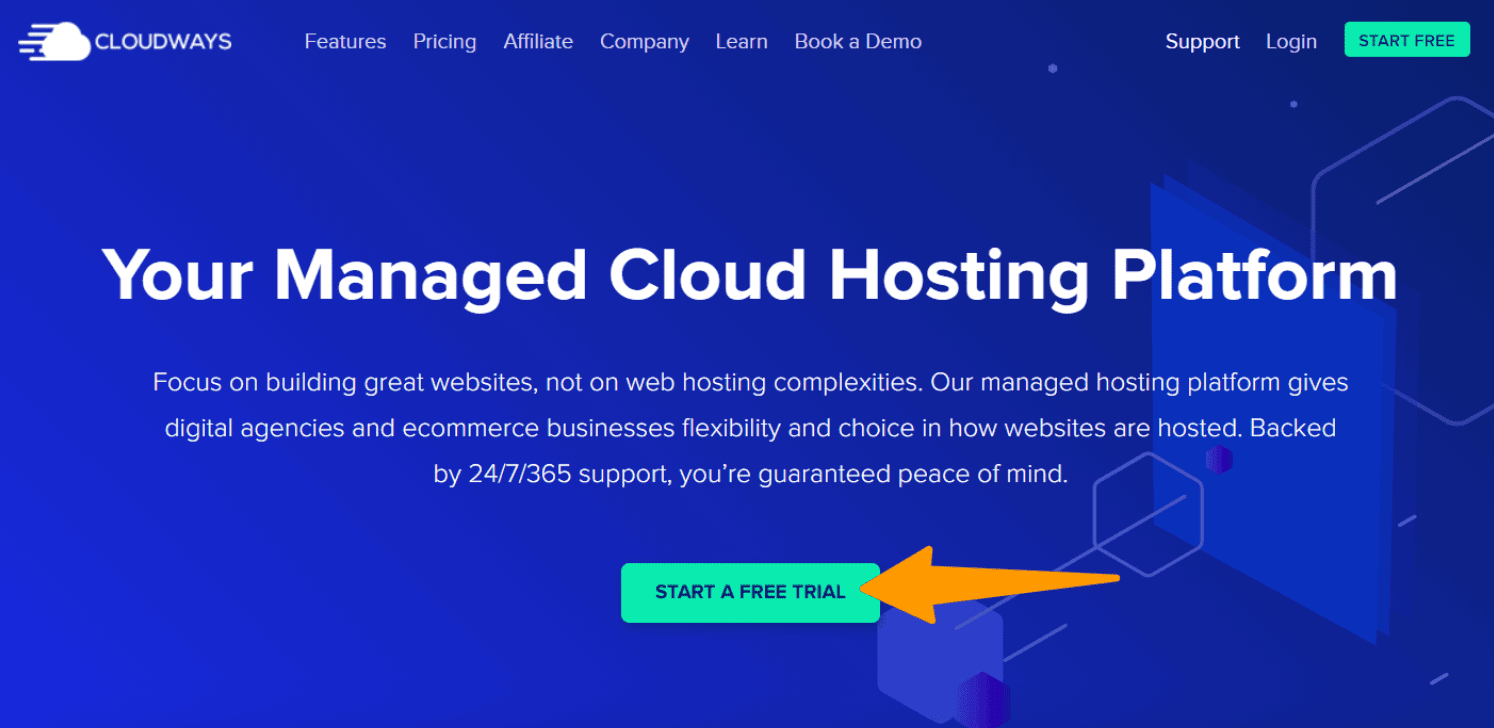 Web hosting firm Cloudways targets individuals, SMBs, and organizations. It claims 94.7% client satisfaction and manages over 250,000 websites in 60 data centers.
Wow! Cloudways, a cloud hosting platform, offers five industry-leading infrastructures, including Amazon Web Services and Google Cloud Engine.
Cloudways provides many compensation arrangements, which is exciting for affiliates. Earn up to $125 per sale for 46–80 sales a month (or more for super affiliates generating more than 80 sales) or $30 + a 7% lifetime commission to enjoy passive income.
Cookie life: 90 days
Commission rate: Up to $125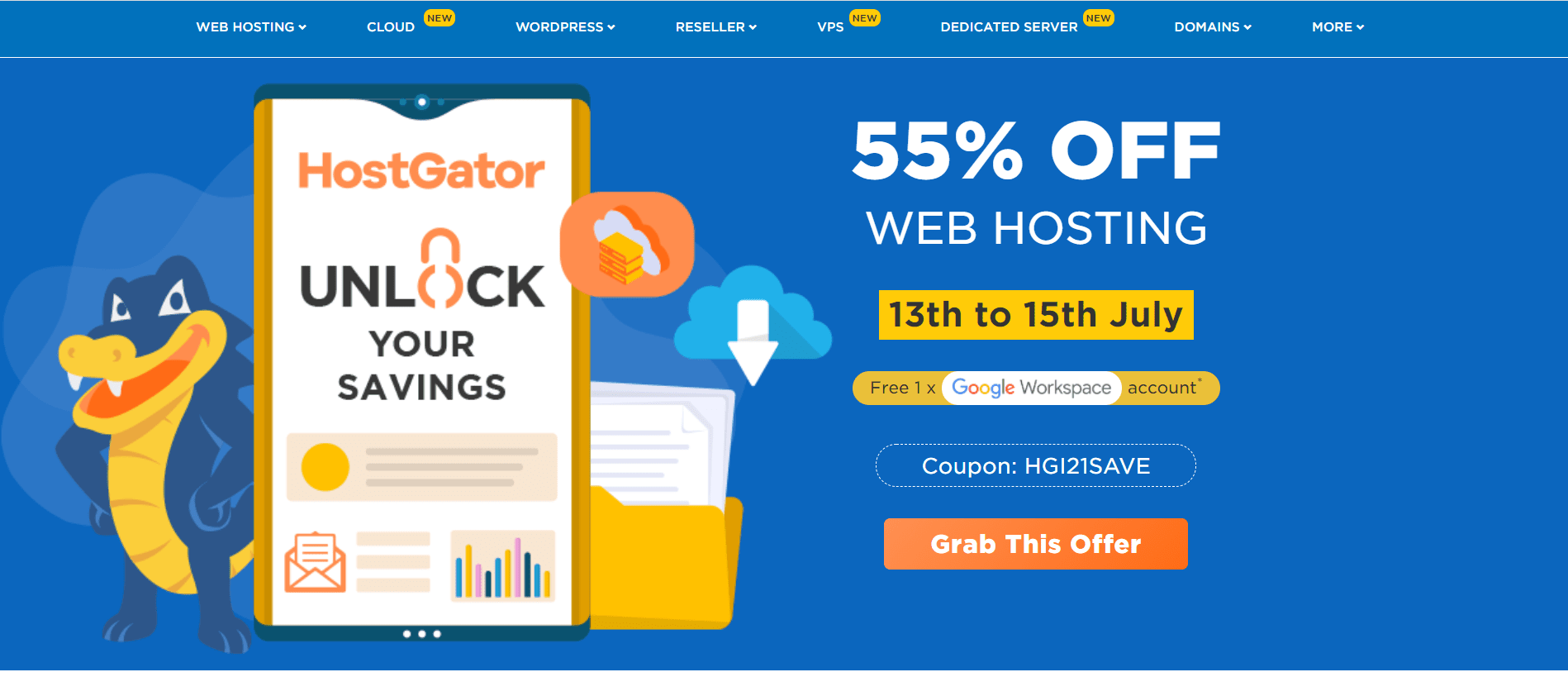 Since 2002, web hosting company HostGator has been virtually ancient. It now hosts over two million websites and offers free domain registration and 99.9% uptime.
Impact Radius powers HostGator's sliding commission affiliate program.
Super affiliates that recommend 21+ sales a month earn $125 for each transaction. It pays after two months and ten days.
It's long, but it accommodates HostGator's 45-day money-back promise, which should boost affiliate link hits.
Cookie life: 60 days
Commission rate: Up to $125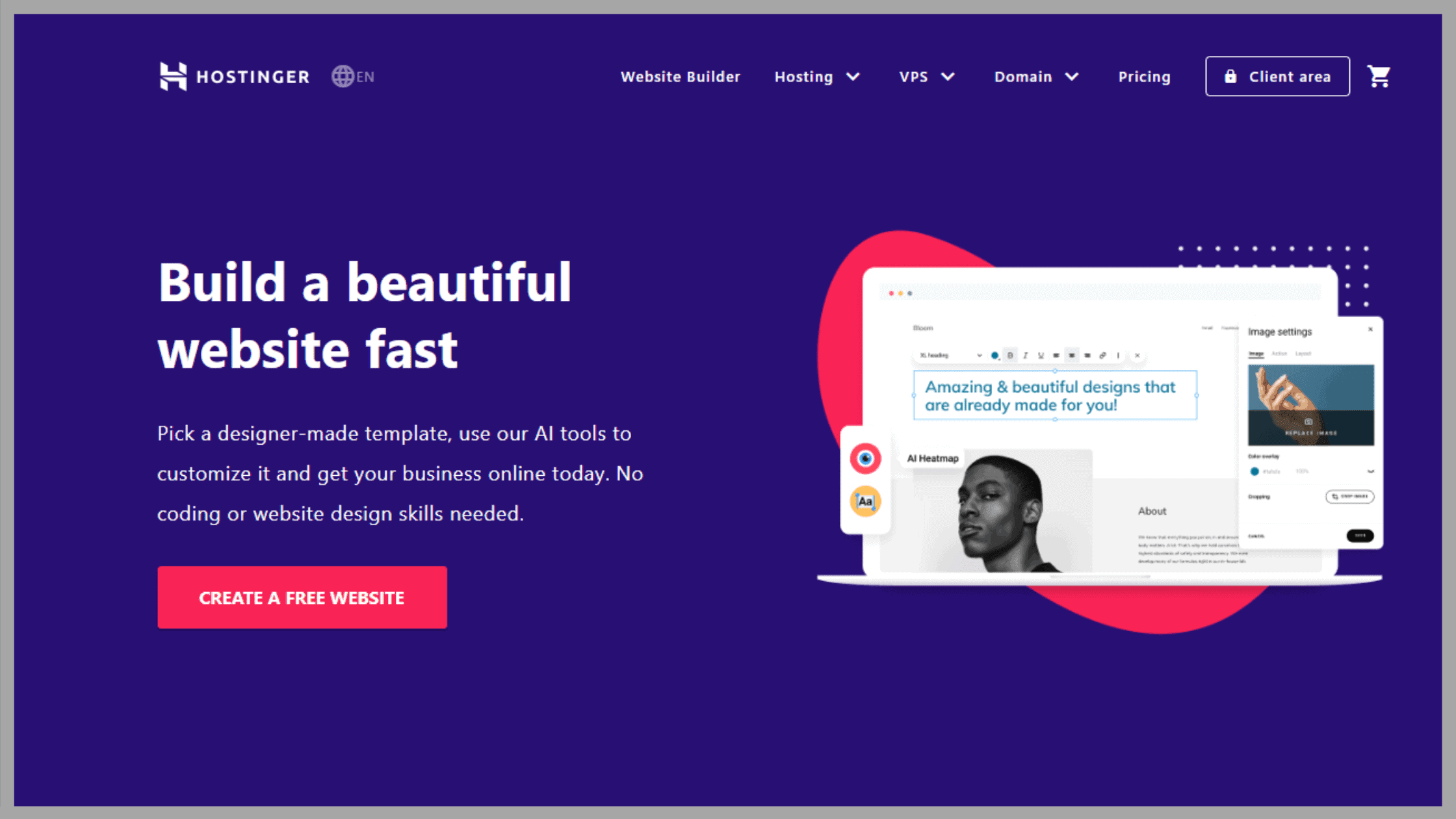 Hostinger does what? Its entry-level Single Shared Hosting option is $1.39 a month, like Bluehost. Hostinger has 29 million subscribers in 178 countries, 98% of whom evaluate their service as "good."
Like Bluehost, Hostinger's affiliate program pays at least 60% of each transaction, despite its cheap costs.
It guarantees excellent conversion rates and a dedicated affiliate marketing account manager to optimize success. A simple online form takes up to three business days to examine applications.
Cookie duration: 30 days
Commission rate: 60%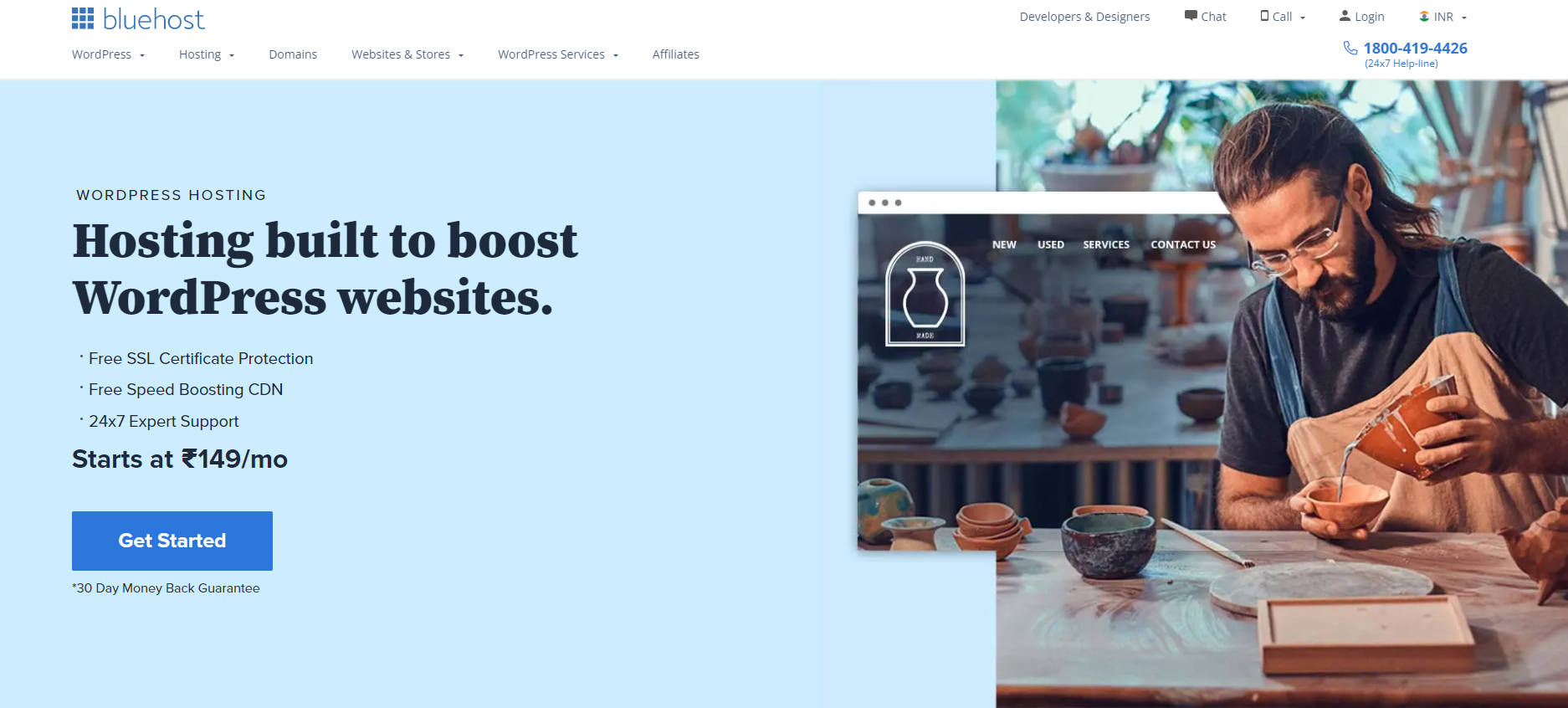 Bluehost hosts WordPress for €3.23 a month. Its 750 employees power over two million websites worldwide. Bluehost pays $65 for every eligible hosting transaction you suggest, despite its low prices.
It paid out over $5 million in commissions last year, making it an intriguing possibility for the typical affiliate marketer. Bluehost and CJ Affiliate provide straightforward signup forms.
Cookie duration: 60 days
Commission rate: $65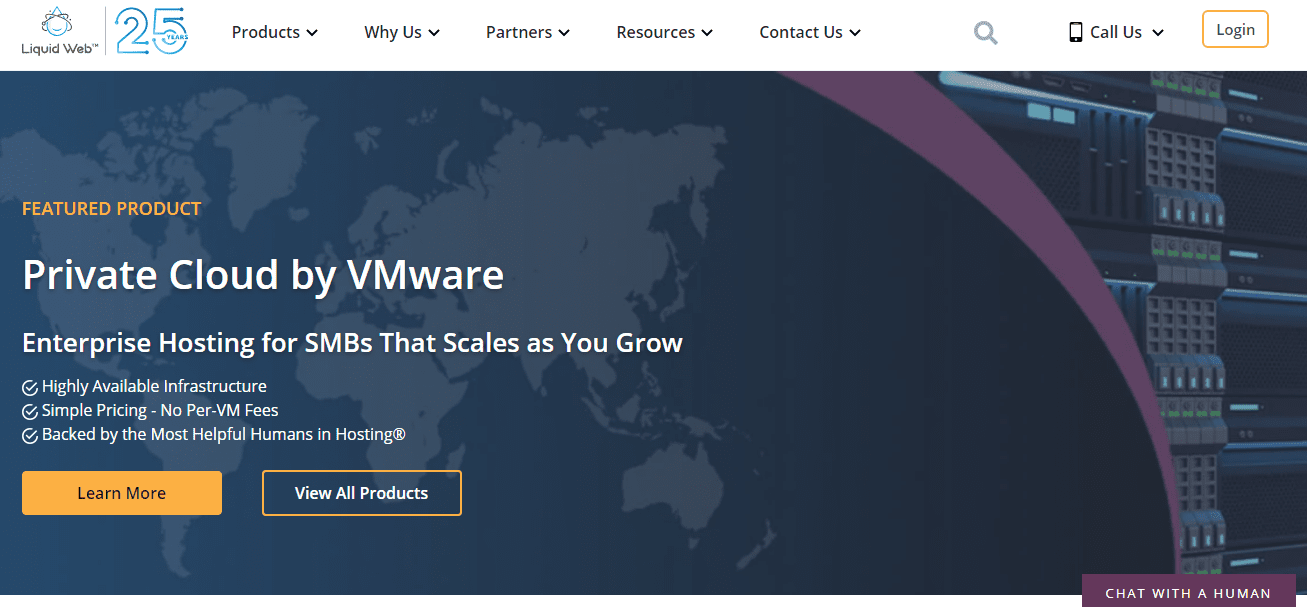 Liquid Web, like many of these affiliate marketing organizations, hosts websites. It handles over 500,000 sites and has over 45,000 clients, mostly SMBs.
Its Impact Radius-powered affiliate program pays 150% of the monthly hosting cost with a $150 minimum payment.
Thus, referring a $29 Managed WordPress client with one site earns $150. If the consumer picks a $400/month bundle, you'll get $600.
Pre-paid plans to get a 50% bonus. Liquid Web affiliates get unique sales and promotions and a dedicated affiliate manager.
Cookie duration: 90 days
Commission rate: 150%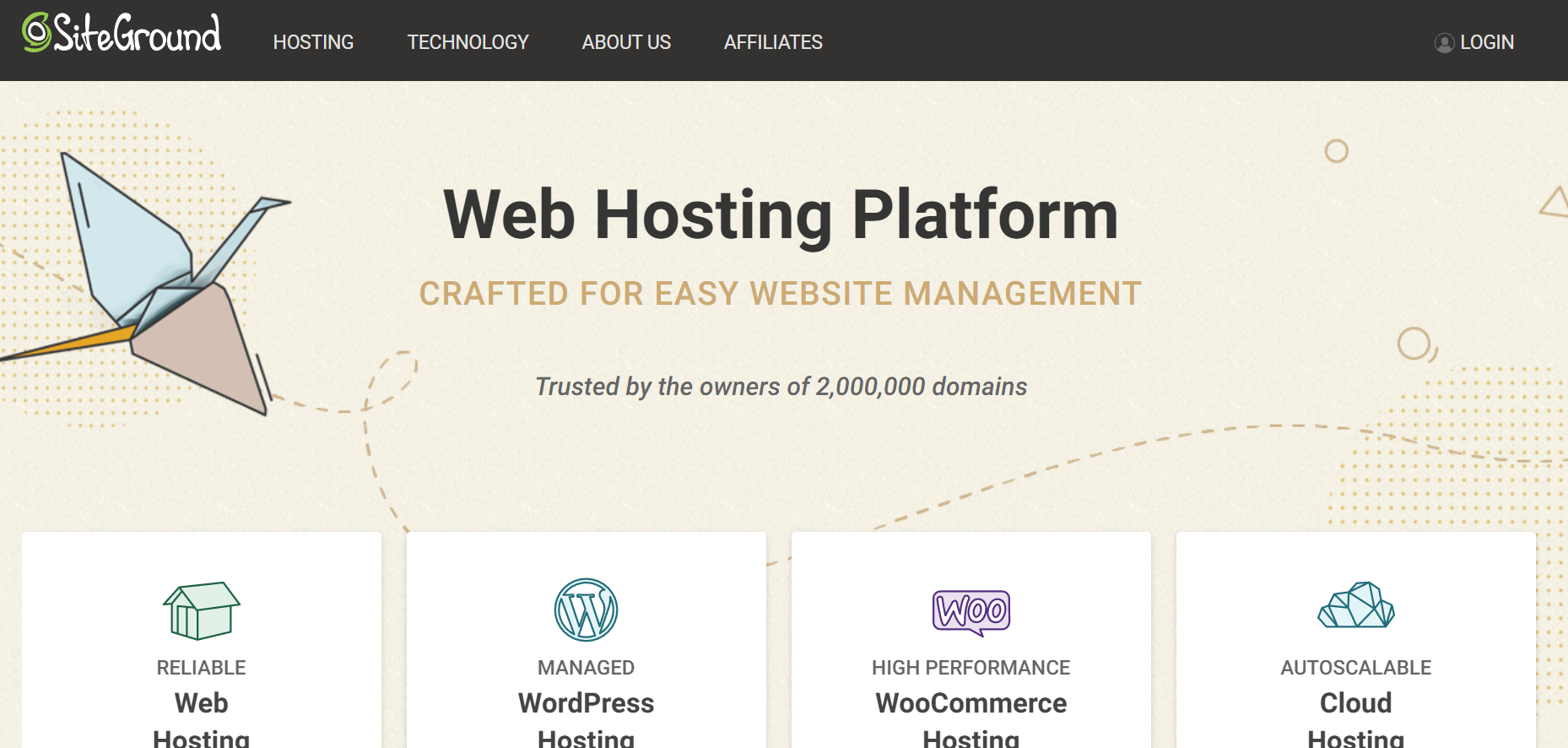 The first of numerous web hosting businesses on our list of high-paying affiliate programs. Many made the cut because the web hosting market is expected to be worth roughly $100 billion by 2025.
Siteground has a 99.7% customer satisfaction record and serves over two million domain owners.
Siteground commissions vary with signups. Refer 11–20 new clients every month for €75 per sale. Siteground affiliates get a month of free hosting to test the service.
Cookie duration: 60 days
Commission rate: Up to €75
FAQs
🧐 What is an affiliate program?
An affiliate program is a marketing strategy where a company pays other people or organizations in exchange for helping them market their products or services. As an affiliate, you will be responsible for promoting the product or service and earning a commission from each successful sale.
🤔 What factors should I consider when selecting a high-paying affiliate program?
When selecting an affiliate program to join, it is important to research the product or service being promoted and assess whether it aligns with your target audience. Additionally, you should look at the commission rate offered by the company and its track record for timely payments. Finally, review any terms and conditions associated with the program before signing up.
🤑 How can I maximize my income from high-paying affiliate programs?
To maximize your earnings from high-paying affiliate programs, focus on creating quality content that helps to educate potential customers and gives them the information they need to make an informed purchase decision. Additionally, use social media and other digital marketing strategies to reach more people with your affiliate links. Finally, stay up-to-date on industry trends and news so that you can capitalize on new opportunities for increased earnings.
Quick Links:
Conclusion: Best High-Paying Affiliate Programs 2023
Affiliate marketing is one of the most effective ways to earn an online income. By choosing one or more of the top high-paying affiliate programs mentioned in this article, you have the potential to significantly increase your monthly earnings.
With careful research into the product or service you are promoting and a strong focus on customer service, you can make affiliate marketing one of the most profitable endeavors you have ever undertaken.