Are you looking for a budget-friendly email marketing service? In that case, you've come to the right place.
There are 7 of the finest and cheapest email marketing services listed below that anybody may use for their company.
Free trials are available for all of these services, allowing potential customers to try them out before making a final decision. Let's get to it, shall we?
7 Cheap Email Marketing Services 2023
Here is the list of cheap email marketing services:
Sendinblue is one of the most affordable email marketing platforms. It is ideal for small businesses looking to advertise their products and services in order to expand.
The email template builder helps you create responsive emails quickly and easily. The marketing automation features help you streamline your processes.
To automate a process, all you need to do is provide the rules and circumstances that must be met. Segment your email list, send out automated SMS messages, and keep your contact list up-to-date with the click of a button.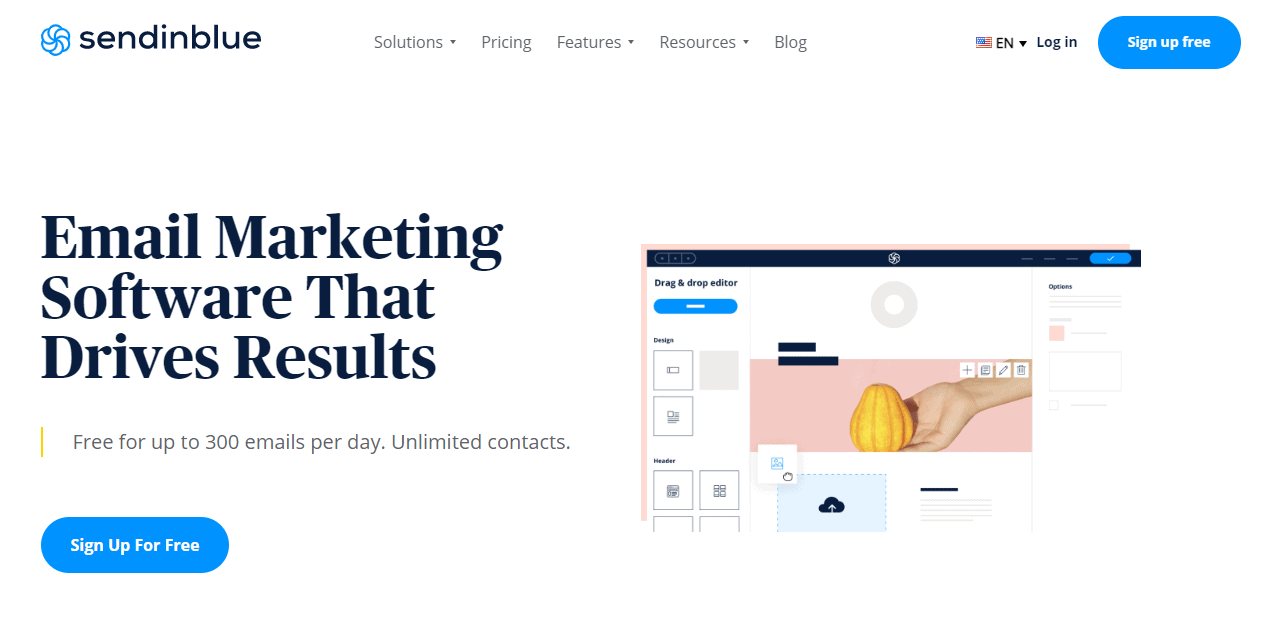 All of these features make Sendinblue an excellent choice for small businesses looking for an affordable and easy-to-use email marketing solution.
When using Sendinblue, you don't need to connect to an SMTP server.
ConstantContact's marketing automation functionality is one of the most advanced on the market. It allows you to quickly and easily design complicated email series sequences using its drag-and-drop email builder.
Simply drag the field you want to add to your message and drop it into the email body where you want it to appear.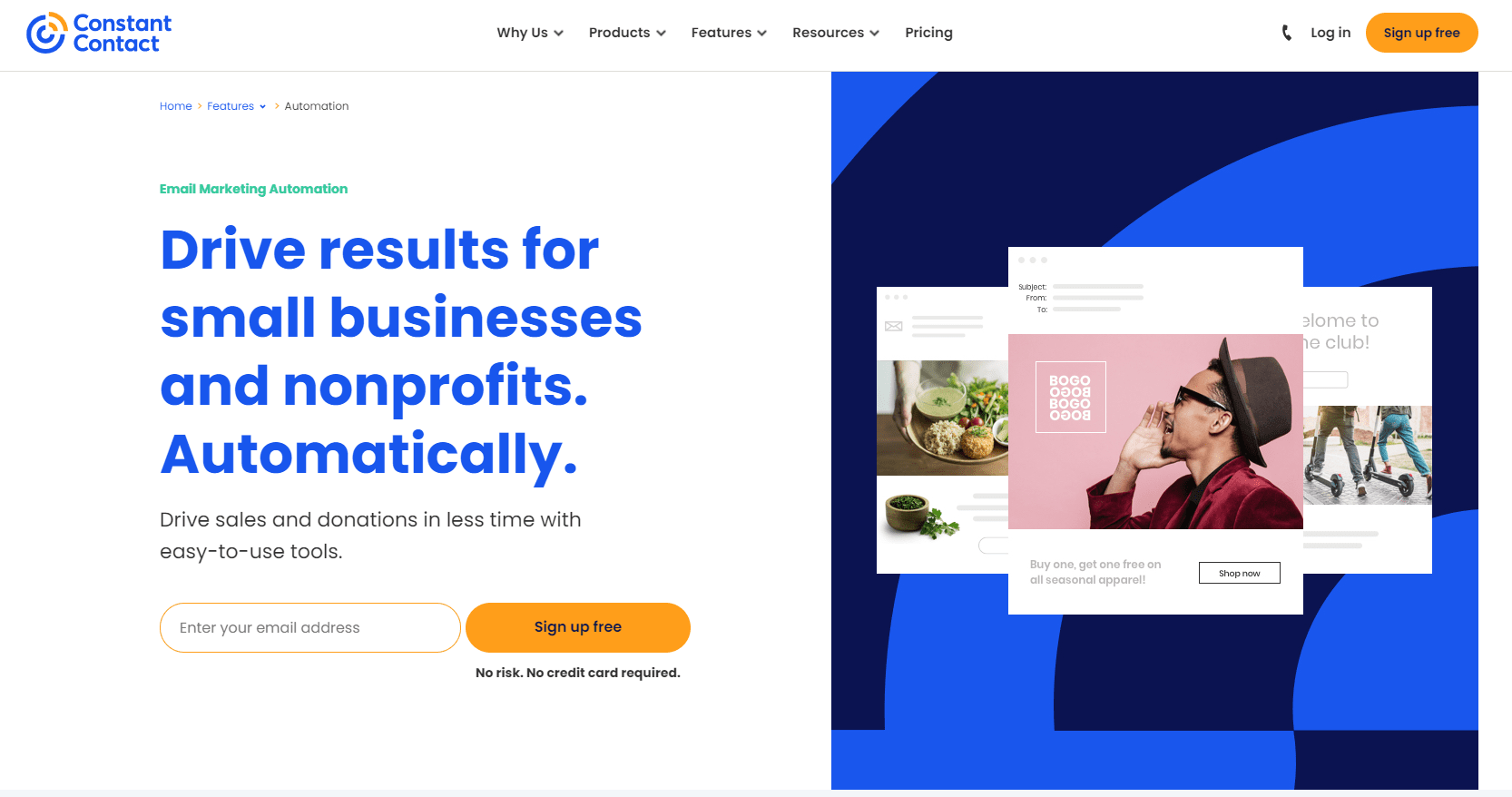 In addition, ConstantContact assists in the transition of visitors into subscribers and then into repeat consumers, giving you everything you need to accomplish your marketing objectives in a nutshell.
3. Moosend Low-Cost Email Marketing Tool
Moosend is a powerful and affordable email marketing software that allows users to design attractive and elegant email campaigns, plan email campaigns, monitor the effectiveness of their campaigns in real-time, and optimize their email campaigns.
You may also segment your email list using Moosend in order to deliver the appropriate material to the appropriate individual at the appropriate time.
Increasing your open and click-through rates, improving your deliverability, and lowering your unsubscribe rate are all goals that may be accomplished by list segmentation.
With Moosend's easy-to-use interface and comprehensive features, you'll be able to take your email marketing to the next level!
4. Mailerlite Cheapest Marketing Service
Mailerlite is one of the most cost-effective and inexpensive email marketing platforms on the market today.
This email marketing tool has a number of useful features, including an easy-to-use drag-and-drop editor, an autoresponder, list segmentation, A/B testing, and connectivity with third parties.
In addition, Mailerlite offers a wealth of capabilities all at the same time, making it a great choice for small businesses and individuals who want to get the most out of their email marketing campaigns.
5. Cloudy Email Marketing Tool
Cloudy is a great email marketing solution for those who are looking for an easy-to-use, straightforward, and inexpensive option. The drag-and-drop editor is simple to use and does not require any technical expertise.
With Cloudy, you can plan your email campaigns and have them delivered automatically at a preset date and time. Additionally, Cloudy provides a stunning report on each email campaign, which gives you valuable insights into your recipients' behavior.
Overall, Cloudy is an excellent choice for anyone looking for a cost-effective way to improve their email marketing efforts.
6. GoDaddy Email Marketing Service
As is common knowledge, GoDaddy is a well-known brand. GoDaddy also provides an email marketing solution, which allows you to construct an effective email campaign using the tools provided by the provider.
For the purpose of designing full-color emails and tailoring them to your specifications, you may make use of pre-made templates and themes.
Each plan comes with a collection of high-quality stock photos, which contribute to your campaign being more polished and appealing overall.
In addition, you can add the registration form to your website in order to gather the email addresses of your website's visitors. When a visitor signs up, they will immediately begin getting emails from the site.
GoDaddy's email marketing solution is an easy way to increase leads and conversions from your existing website traffic.
Quick Links:
Conclusion: Cheap Email Marketing Services 2023
Now that you have access to in-depth information on low-cost email marketing services, select the one that is most appropriate for the funds available to promote your company and advance it to the next level. We are hoping that you enjoyed reading our blog. I am appreciative of your reading.