This article is dedicated to Best Tools For Freelance Web Designers. It's not easy to become a freelance web designer. There is plenty of work, but also competition.
A successful freelancer must juggle multiple duties. Fortunately, the right tools can assist.
Here are the best tools for freelance web designers. Our goal is to let you spend less time micromanaging and more time designing. Go!
5 Best Tools For Freelance Web Designers 2023
Here are some of the best tools for freelance web designers mentioned below: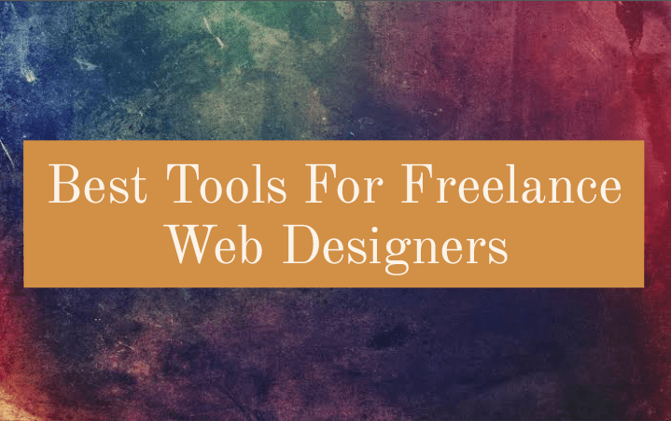 1. Harvest (For Time Tracking)
As a freelance web designer, you'll work hourly. So keep track of your time spent on each task. But you may forget.
Here comes the harvest. This time-tracking tool allows you to create tasks and measure your progress. If you haven't used the app in days or weeks, it will remind you.
Harvest's easy integration with other apps makes it a useful tool for freelancers. You can bill straight using PayPal or Stripe. It works with QuickBooks Online and Xero.
2. QuickBooks (For Invoicing)
Paying oneself is a challenge in freelancing. Remember who owes you what. Not only that, but you must accurately invoice and file taxes.
Money management might take up a lot of time if you are busy with other responsibilities. QuickBooks helps you create invoices and track payments. It will also simplify your taxes.
It can even access your bank (depending on your location). So, if you need help with your finances, it may also help you track your expenditures.
The more clients you have, the more time it takes to keep financial records manually. If you're just starting off, use QuickBooks.
3. Trello (For Project Management)
Several project management software exists. We recommend Trello for freelance web designers. Why? Trello lets you set up many workspaces and share access.
To develop unique workstations for projects or clients. You can use Trello boards to track your progress, complete tasks, and educate customers.
Trello's simplicity makes it popular. As a freelancer, you should be focused on your next site design, not project management software. Trello's UI and board concept make task management a breeze.
4. Cushion (For Project Planning and Forecasting)
Freelancers' schedules are unpredictable. Workplace swimming one month, drought the next. Moreover, pay varies by project. This means your income will fluctuate monthly.
Cushion helps you prioritize. It does it by providing a bird's eye view of scheduled and ongoing tasks. So you may see if you can handle more work.
You can also detect if you need to rush to get new consumers if your schedule is clear.
You can also "predict" future earnings by valuing projects. Invoices and ACH payments can be generated through this service (via Stripe). The application also analyses consumer behavior (such as paid time) for future estimates.
5. Beaver Builder (For WordPress Web Design)
WordPress is everywhere. It powers 40% of the web. As a web designer, you'll probably work on many WordPress projects.
Making pages with WordPress plugins like Beaver Builder is easy. Page builders combine design and development. Using pre-built modules, you may easily develop a website without writing any code.
Using page-building plugins like Beaver Builder will help you stand out if you specialize in WordPress sites. Build complete websites from scratch, making you a sought-after freelancer.
Quick Links:
Conclusion: Best Tools For Freelance Web Designers 2023
Photoshop and Sketch come to mind first for web designers. Everyone we've met uses a certain tool to create graphic material.
As a freelancer, you need tools that help you handle all aspects of the task, not simply web design. Do you have questions about the best web design software for freelancers? Comment and tell us what you think!