This post will teach you 5 basic WordPress security recommendations. Effective website design and development doesn't only follow fashion.
When you're just starting out in the field, a client's website being hacked might damage your reputation. Thus, WordPress security requires a comprehensive strategy.
The good news is that you have several options for protecting your site. This essay will explore the drawbacks of operating a WordPress site with inadequate security.
You were followed by 5 beginner-friendly WordPress security suggestions. Let's begin!
WordPress Security Tips For Beginners 2023
Now, look at five essential WordPress security guidelines for protecting your websites.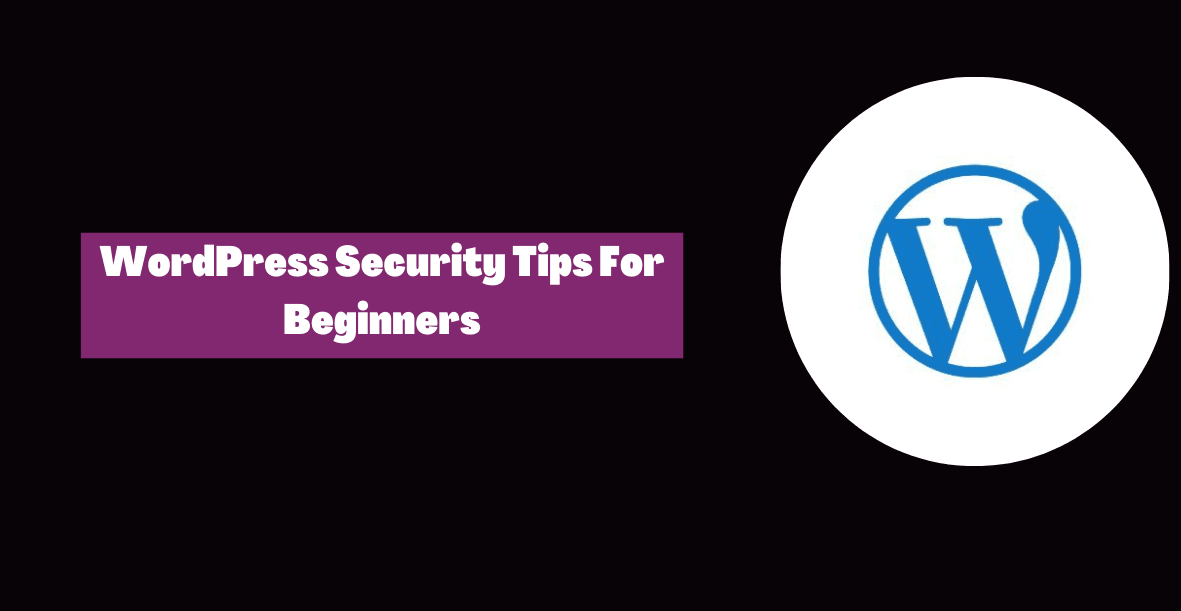 1. Prevent spam using Jetpack
Websites with comment sections or contact forms will inevitably attract spam. Spam comments may make your client's website seem unprofessional and untrustworthy.
Spam may also impact SEO since Google penalizes sites that are regarded as dangerous or untrustworthy. Use a security plugin like Jetpack to quickly prevent spam.
This freemium program may assist with a variety of security chores. The default plugin does not provide spam protection, but an upgrade at $4.92 per month does. With the premium version, you get site backups and virus detection.
2. Set up a Web App Firewall (WAF)
To prevent hackers from accessing your customers' websites, you must frequently monitor traffic and block any suspicious behavior. So we propose a Web Application Firewall (WAF).
Several popular security plugins, including Wordfence Security, can achieve this. This program can detect and stop harmful communications.
With it, you can check your core files, themes, and plugins for viruses. This WAF detects malware, spam, and other dangerous injections.
3. 2FA Implementation (2FA)
Weak passwords might potentially expose your site to brute-force assaults. That's why long, complicated passwords with digits, characters, symbols, and a mix of lower and uppercase letters are necessary.
We recommend using Two-Factor Authentication to better secure your website (2FA). Plus, it protects passwords twice as well! Installing WP 2FA is the simplest method to achieve this.
Once installed and active, this plugin will demand two forms of identification to access the site's backend. It's not a failsafe, but it's an additional layer of protection that may help dissuade hackers from attacking your client's site.
4. Update all plugins and themes
Outdated software is a big WordPress security vulnerability. As a result, you should routinely update your plugins and themes. Updates come in variable intervals.
We suggest turning on automatic updates whenever feasible to avoid missing a new version. It's also critical to constantly use the newest WordPress version. To check, go to Dashboard > Updates.
Limit the number of plugins and themes you install. Only use tools from reliable sources that are regularly updated. Also, remove and delete any plugins or themes you no longer need. Minimizing tools minimizes site vulnerability.
5. Consider a WordPress support service
Maintaining WordPress updates, backups, and other essential activities may be difficult. In order to provide this service to your customers, you may need to automate it.
WordPress maintenance services may help relieve the stress and keep your site running smoothly. Also, you won't have to do all the upkeep yourself.
This decreases the risk of a mistake compromising your site. Professional site maintenance may also boost performance and Core Web Vitals. You'll have more time to concentrate on other aspects of your company, including customer service.
Quick Links:
Conclusion: WordPress Security Tips For Beginners 2023
With so many dangers targeting websites nowadays, it's critical to protect your WordPress sites.
Fortunately, there are active and passive actions you can take to defend your site and lessen the risk of attack. Do you have any advice on keeping WordPress safe?
Tell us what you think in the space provided below in the comments section.