Running a nonprofit organization is challenging enough without having to worry about finding the right web host to showcase your cause.
You need a platform that offers reliable hosting services, a user-friendly environment to build and manage your website, and valuable features that give you the flexibility to grow your online presence.
Most importantly, your organization needs a web host that understands the unique needs of a nonprofit and offers budget-friendly solutions.
We've compiled a list of the 7 best web hosts for nonprofits in 2023 that will fit your needs and keep your cause online and thriving.
What We Look For in the Best Web Hosting Services for Nonprofits
Achieving maximum impact and engagement is a crucial objective for nonprofit organizations, and a strong online presence undoubtedly plays a significant part in this mission.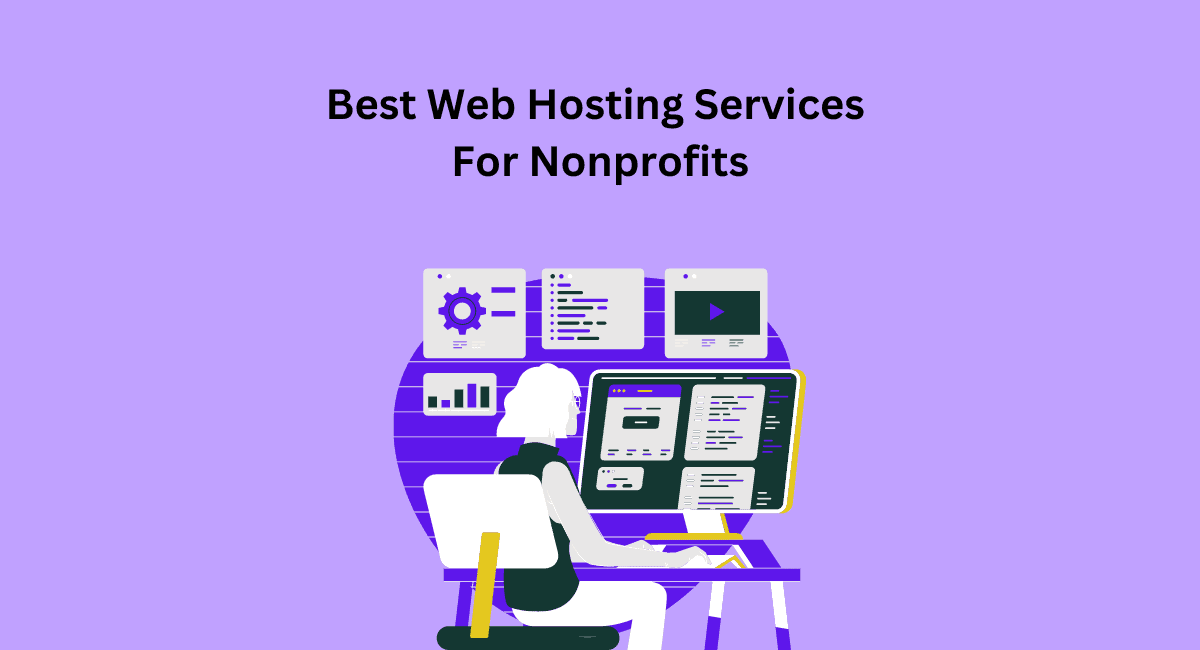 Therefore, selecting the best web hosting services is vital to ensure a stable, accessible, and meaningful experience for potential supporters and visitors.
In this article, we will take a closer look at key factors that can make or break your online presence and share essential qualities one must consider when choosing the best web hosts for nonprofits.
1. Affordability:
Nonprofit organizations often operate on limited budgets, which makes affordability a vital factor when selecting a hosting service.
Several web hosting companies deliver discounted rates for nonprofits or even free services that still offer essential features. Evaluate the resources at your disposal and choose a hosting plan that not only fits within your budget but also delivers value for the investment you're making.
Remember, while a lower-priced package might be tempting, cutting corners on fundamental features can impact the organization's online presence.
2. Ease of Use:
Another essential aspect to consider is the ease of use provided by the hosting platform. Nonprofit organizations may not always have dedicated IT teams or web development professionals, so selecting a user-friendly hosting solution becomes paramount.
Opting for services that offer intuitive control panels, one-click install functionalities, and a comprehensive knowledge base will allow you to manage your website with minimal technical expertise.
Ideally, the chosen provider should enable you to focus on your organization's goals rather than wrestling with complex website management.
3. Scalability and Flexibility:
A nonprofit's online presence will ideally grow over time, accumulating more supporters, donations, and online traffic. To keep up with this progress, your website must allow for scalability and flexibility.
Ensure that your chosen hosting provider offers a range of plans with features such as additional storage space, bandwidth, and the ability to upgrade or downgrade with ease.
By ensuring that the server can grow alongside your organization, you can continue to deliver a seamless online experience for supporters and visitors without any unexpected hiccups.
4. Security and Compliance:
Nonprofit organizations, like all other entities, must prioritize the protection of valuable data, especially with an increased reliance on online platforms for donations and volunteer sign-ups.
To maintain your donors' trust and safeguard sensitive information, make sure your hosting provider delivers industry-standard security measures, including SSL certificates, regular backups, and robust firewalls.
Moreover, if your nonprofit enables online donations, it is crucial to ensure PCI DSS compliance. The chosen web host should provide guidelines on meeting these requirements or even help facilitate compliance through their infrastructure and services.
5. Technical Support and Customer Service:
Reliable and responsive technical support can be a game-changer when it comes to web hosting services, especially for nonprofits that may lack in-house technical expertise.
As unforeseen issues can arise at any time, having access to 24/7 customer support, live chat, or phone support can be invaluable.
Research reviews, reach out to existing clients, and consider conducting test interactions with the hosting company's support team to determine if they can provide the level of customer service you require.
1. InterServer – Free hosting for non-profit organizations in the US (Very affordable for non-profits in other countries)
InterServer's dedication to supporting nonprofit organizations sets them apart from other hosting providers. They understand that a positive online presence is vital for nonprofits to reach their community and garner support for their cause.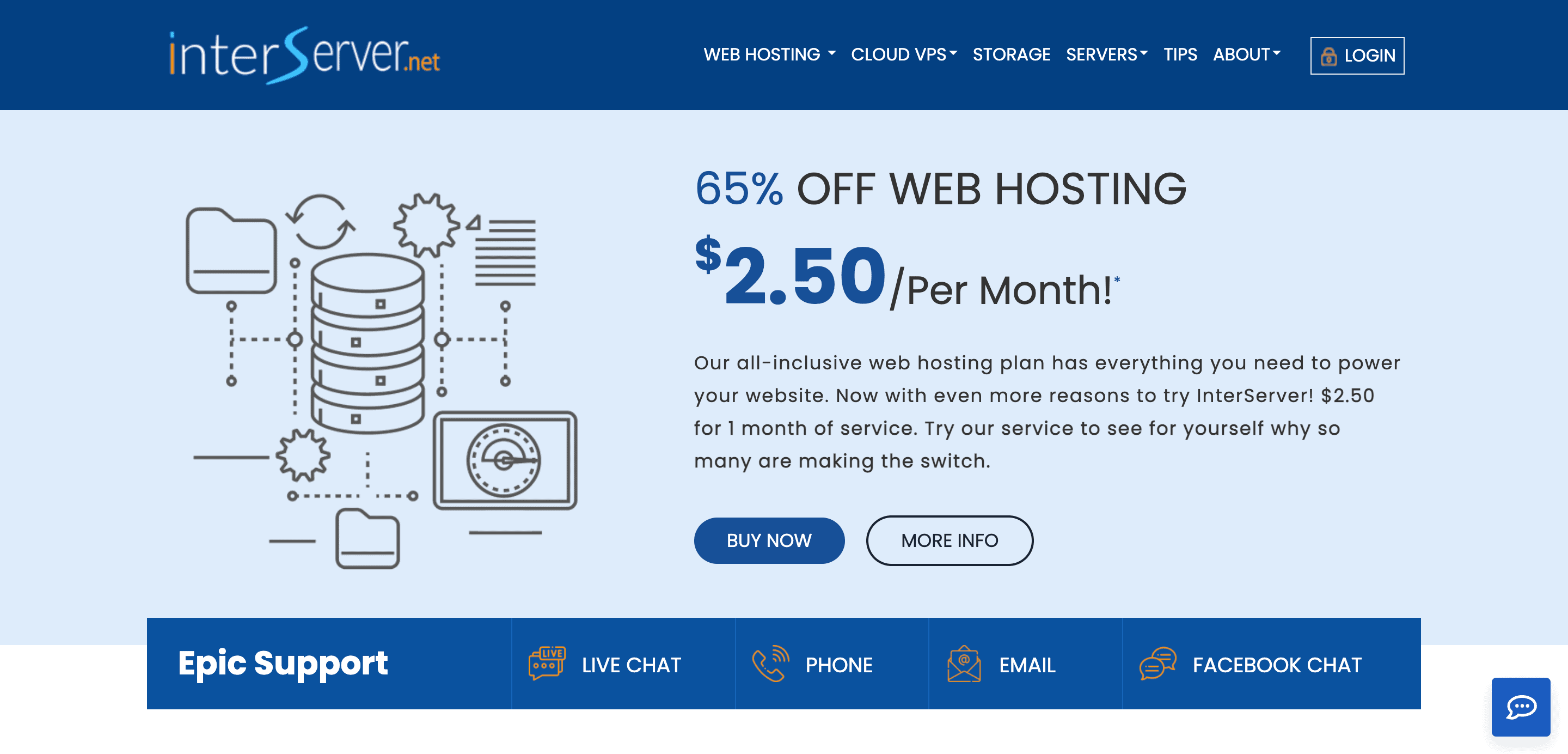 By offering web hosting services tailored specifically for the nonprofit community, InterServer helps to create a robust digital presence, ensuring that nonprofits are able to effectively communicate their mission, engage donors, and generate awareness.
As an additional benefit, InterServer also provides a free hosting to qualifying 501(c)(3) nonprofit organizations, helping to further advance their cause without worrying about additional expenses for website maintenance.
If your organization isn't based in the United States but still needs a web host, InterServer's regular plan is of great value. If you don't want to commit to a full year's worth of hosting at once, the monthly subscription option is a wonderful compromise.
With the Standard package, you get an SSL certificate at no extra cost, an unlimited number of email accounts, and SSD storage with no caps.
Live Chat support with InterServer can be a bit slow in responding. The agents were consistently helpful and knowledgeable during my testing of all support channels.
A nonprofit organization's website will often experience growth and change as its cause evolves. This is why it's important to have a web host that is adaptable and scalable, capable of maintaining website performance as the organization grows.
InterServer provides easy-to-use features and tools that allow nonprofits to effortlessly manage and update their website content, with no need for extensive technical know-how.
Additionally, their scalable hosting solutions allow nonprofits to easily upgrade or expand their hosting plan to accommodate growth and changing needs.
Discover some of InterServer's other nonprofit website features.
Free website migration: You can migrate your live website to your new hosting plan with little to no downtime if you already have one on another web host's servers.
InterShield Security: interserver's security solution includes a basic antivirus program, a machine learning firewall, and an extensive malware database. All these features help prevent web attacks.
Free SitePad website builder: This drag-and-drop website builder provides a one-click launch option.
2. Hostinger – Affordable Shared Hosting Plans with Plenty of Resources
Hostinger understands the budget constraints of a non-profit organization and offers affordable solutions to cater to your needs. Your organization will get the best value for your money with its lowest-tier plan starting at just $0.99/month.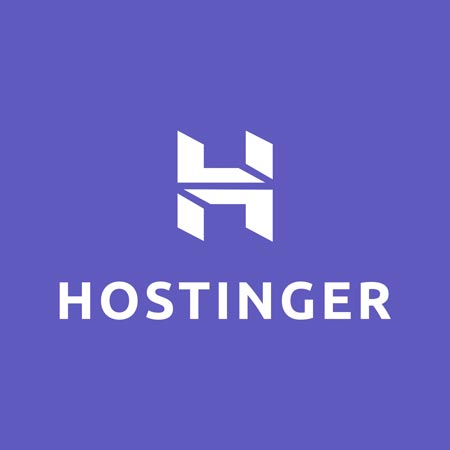 Their services are even more affordable because they offer exclusive discounts to nonprofits. Hostinger's plans come packed with a range of features that cater to various needs, providing a comprehensive web hosting solution for your nonprofit organization.
Along with affordable pricing, their plans come with free SSL certificates for enhanced website security, LiteSpeed-powered caching to improve your site's performance, and unlimited bandwidth* to ensure your site remains accessible even during high-traffic periods. Some plans also offer unlimited email accounts and subdomains, providing your organization with ample resources to grow online.
Hostinger's cheapest Single shared hosting plan comes with 10GB of SSD storage. Most nonprofit websites should be fine with 10GB, but if you're planning on hosting a lot of high-resolution images or videos, consider upgrading to the Business plan.
Hostinger has many features that make it easy for newcomers to start their own websites. The Business plan includes a free SSL certificate, however, the Single and Premium plans do not.
The certificate is a one-time investment that will keep your nonprofit's website safe indefinitely without increasing your regular operating expenses.
While signing up for Hostinger, keep in mind that the best deals are only accessible for longer periods of time. Hence, although the month-to-month plans are still reasonably priced, a two-year commitment is required to receive the best pricing.
Take a look at some of hostinger's most interesting features:
The proprietary hPanel: The Hostinger control panel, called hPanel, has been designed specifically to simplify website management, regardless of the user's technical expertise. With hPanel, you can effortlessly manage domains, email accounts, databases, and more, all from an organized dashboard.
The Zyro website builder: Very intuitive and quick to set up, Zyro is Hostinger's newest website builder. Have in mind, though, that it offers a somewhat small variety of templates to work with.
24/7 live chat support: Their team is ready to help you with any web hosting issue you may have. Their support team is well-trained and knowledgeable, helping users at every step of their hosting journey. Hostinger also offers a vast knowledge base filled with articles, guides, and tutorials to help you navigate and manage your hosting experience efficiently
WordPress-optimized Hosting for Seamless Content Management
Hostinger provides WordPress-optimized hosting plans that are specifically tailored to optimize the performance of websites built on the popular content management system (CMS).
With a one-click WordPress installation feature, you can quickly get your website up and running. Hostinger's WordPress plans are performance-focused, ensuring your website loads quickly, provides a seamless user experience, and has excellent search engine visibility.
3. A2 Hosting – Generous Web Hosting Plans at a Discount for Nonprofits
A2 Hosting understands that nonprofits have limited funds and need an affordable, yet high-quality hosting solution. Their plans start as low as $2.99/month, and they offer a range of hosting options suitable for small to large nonprofits, including shared hosting, virtual private servers (VPS), and dedicated servers.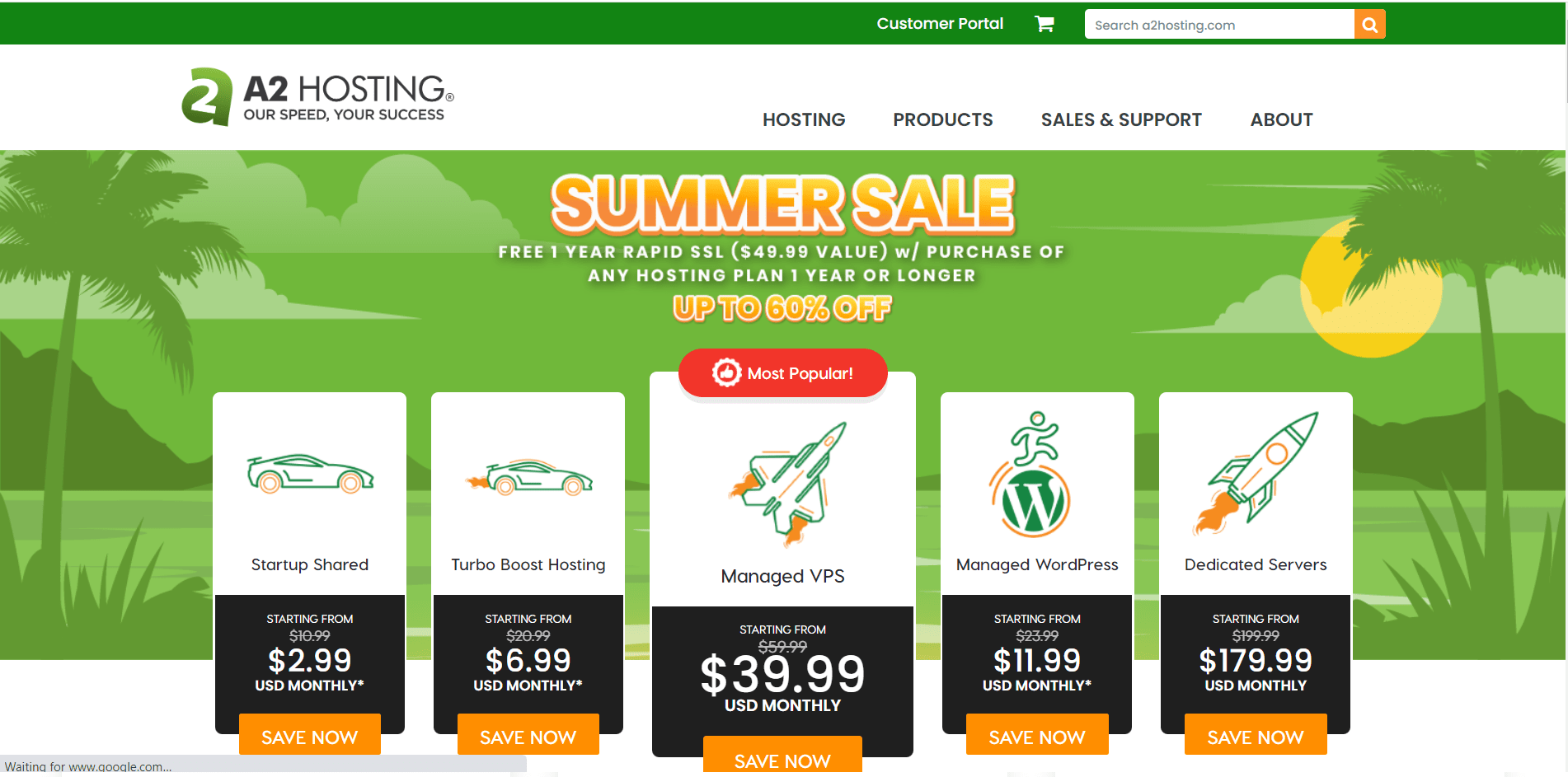 Moreover, A2 Hosting also extends an exclusive discount for certain nonprofit organizations, making their already affordable plans even more of a bargain. Featuring 100GB of SSD storage and unlimited email accounts, A2 Hosting's Startup shared hosting plan offers 100GB of storage.
The capabilities offered by A2 Hosting are particularly well suited to the needs of charitable organizations. If you have the financial means, upgrading to one of the Turbo plans will provide you with faster loading times and automatic backups.
Whatever the case may be, you can rely on A2 Hosting's Guru Team for round-the-clock expert assistance with your hosting needs. You can get in touch with a representative via Skype, instant message, email, regular mail, or phone.
A2 Hosting's commitment to sustainability is one of the many reasons I choose them as my web host. The efforts of A2 Hosting and Carbonfund.org to lessen their impact on the environment may be congruent with those of your organization.
These are some other features I like:
Anytime money-back guarantee: While most web providers give you 30 days to request a refund, A2 Hosting allows you to do so at any time. If you cancel within the first 30 days, we'll return your payment in full; otherwise, we'll give you a credit for the time you didn't use the program.
Perpetual Security: Free features like HackScan, which monitors for and prevents hacks, are part of A2 Hosting's patented security system. All of your contributors' information will remain secure in this manner.
The A2 Website Builder: With this drag-and-drop builder, you can create one page for free on every plan and it includes ten professional templates.
4. HostPapa – A Beginner-Friendly Web Hosting Service
HostPapa is a company that has consistently demonstrated dedication to supporting nonprofits' missions by providing a robust web hosting platform at an affordable cost. In this blog post, we'll explore the reasons why HostPapa is considered the top choice for nonprofit organizations when it comes to web hosting services.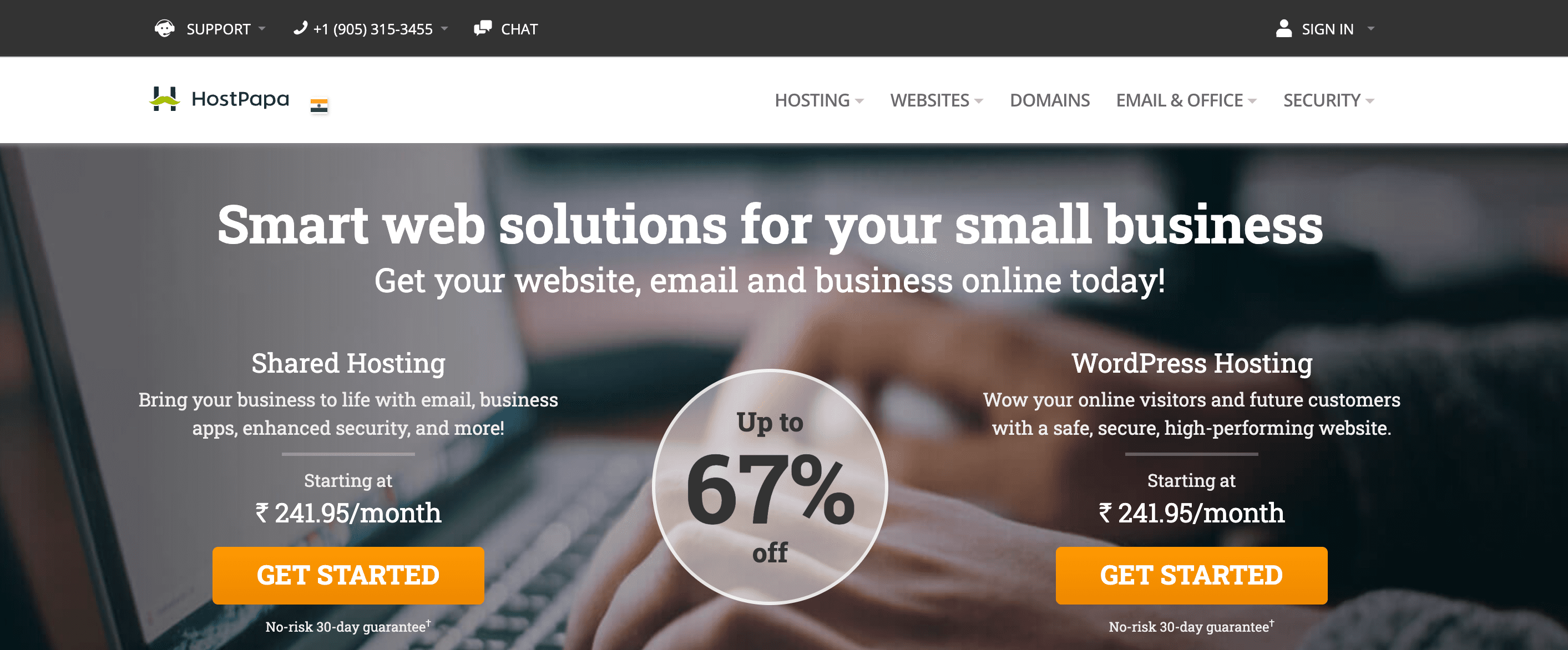 HostPapa's plans provide an array of useful features, such as unlimited bandwidth and storage, free domain registration, and SSL certificates, ensuring that your organization receives excellent value for the price.
HostPapa shares this commitment by positioning itself as a green web hosting company, utilizing renewable energy to power its data centers and operations.
With climate change and environmental responsibility becoming increasingly vital, partnering with a web host that shares your concern for the environment highlights your nonprofit's commitment to sustainability.
You can choose from hundreds of basic, user-friendly templates in HostPapa's website builder. HostPapa provides 100GB of SSD storage and 100 email accounts with its basic shared hosting plan.
While HostPapa's prices seem cheap, add-ons such as domain privacy and backups are automatically added to your cart if you choose the basic plan. During checkout, you should carefully examine each item on the list.
HostPapa is a great choice for nonprofits because of the following features:
Free one-on-one training: A HostPapa expert will meet with you for 30 minutes to answer any questions about the dashboard, website builder, or security.
Security features: Your website and donors' financial data will be kept safe with HostPapa's free SSL certificates, firewall, and other security tools.
HostPapa website builder: This easy-to-use drag-and-drop builder is available on all hosting plans, but I would recommend signing up for a plan that includes website building
Scalability and Flexibility: HostPapa offers multiple plans, including shared hosting, VPS hosting, and WordPress hosting, ensuring that the services provided align with your organization's size and complexity requirements. As your nonprofit expands, HostPapa permits easy upgrades of hosting plans, minimizing disruptions to your online presence.
Exceptional Customer Support: HostPapa takes pride in offering its customers exceptional technical support through various channels such as live chat, telephone, and email. They also provide a multitude of self-help resources, including video tutorials, a knowledge base, and community forums, assisting nonprofits in managing their websites effectively and independently.
5. SiteGround – Extraordinary support with high-performance WordPress hosting
SiteGround is wonderful since it provides managed WordPress hosting options at the same price as traditional shared hosting. Because SiteGround handles all the behind-the-scenes stuff like software updates and daily backups, it's a perfect choice if you're intending to develop your site with WordPress.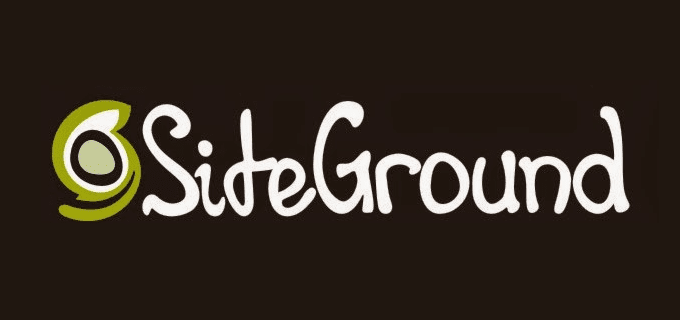 From the moment you enter your SiteGround account, the setup wizard will assist you in every step, from installing WordPress to creating your first website. A content delivery network (CDN) and other plugins to speed up your site are included at no extra cost.
SiteGround also provides WordPress-specific support, with a guarantee of a near-instantaneous response to all chat and phone inquiries.
When you need assistance, the staff at SiteGround is there to help you. If you're a developer, you'll love SiteGround because of all the tools at your disposal for improving your site's speed and security. There are, however, simpler solutions if you're just getting started and want a web server that's ready to go the moment you plug it in.
Features
Free SSL certificates: SiteGround provides SSL certificates on all plans to protect the personal and financial information of your donors from theft. You won't even need to configure the certificates because they come that way.
Easy-to-use Weebly website builder: SiteGround offers Weebly, a website builder with an easy-to-use drag-and-drop interface if you don't want to use WordPress.
High-performance servers: Your SiteGround account is completely separate from anyone else's on the same server. In practical terms, this translates to shorter load times and increased safety.
6. GoDaddy – Affordable Web Hosting with User-Friendly Features
Using GoDaddy's basic shared hosting plan, nonprofits can easily host their sites. A free domain is included with the Economy shared hosting plan, along with 100GB of SSD storage.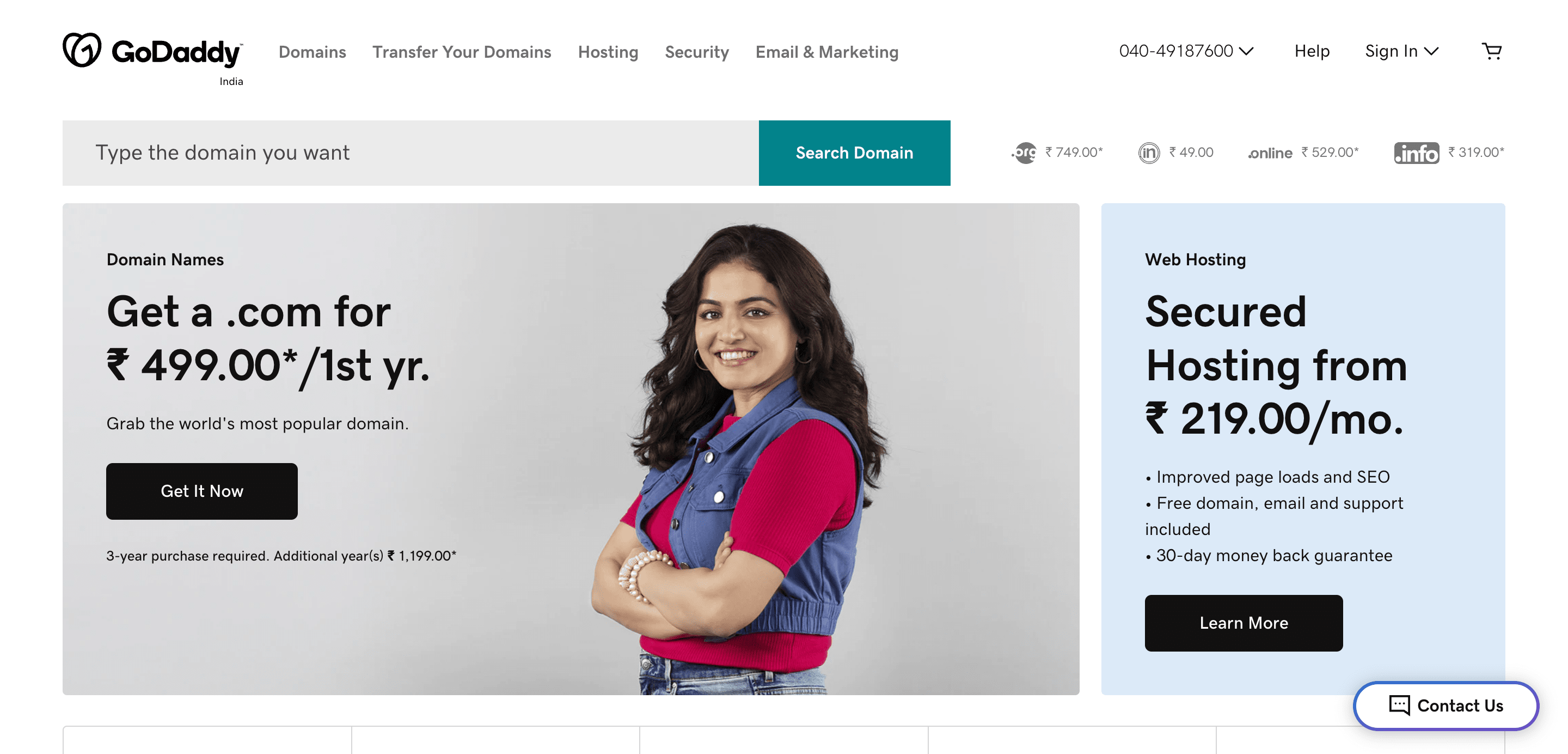 The managed WordPress hosting plans from GoDaddy are affordable and packed with useful features if you plan to build a WordPress website. First-year business email and automated backups are included even in the Basic plan.
GoDaddy's Website Builder plan is another option. Even if you've never built a website before, you can get yours online quickly with this builder.
GoDaddy's disadvantage is that lots of add-ons are automatically added to your account at checkout, so you have to double-check everything.
However, this provider offers a user-friendly interface. The control panel is straightforward and easy to understand.
Here are some other features I appreciate:
Extra WordPress templates: All GoDaddy plans include a variety of professional WordPress templates.
Automatic daily backups: In addition to being free with any managed WordPress plan, these can be added to shared hosting packages for a nominal cost. There is no need to worry if something occurs to your data because you can easily get it back with a single click.
A proprietary security solution: For an additional fee, GoDaddy offers malware removal, firewall protection, and DDoS protection.
7. Scala Hosting – Excellent WordPress Hosting Plans
Scala Hosting's three shared hosting packages offer a nice distribution of available features and server space. There is sufficient SSD storage and a robust website builder included in the plans, so hosting a nonprofit website is a breeze.

In addition, the managed WordPress hosting plans offered by Scala Hosting are priced similarly to shared hosting, providing even more bang for your buck. If you're having trouble with your WordPress site, the experts at Scala Hosting can assist you in rapidly resolving the issue.
Scala Hosting's superior toolset is ideal for those who prefer to construct their websites with WordPress. Scala Hosting's VPS hosting may be ideal if you're developing a more complex site for your nonprofit, such as an online store to sell products for fundraising.
Compare it to the performance and security you get with comparable shared hosting plans from other providers, and you'll find that our prices are incredibly competitive. Managing your Virtual Private Server (VPS) with Scala Hosting is a breeze with their custom sPanel.
Other features I like about Scala Hosting include:
Pro Spam Protection: When you sign up for a VPS plan, you automatically gain superior spam protection for your inbox. The Advanced shared hosting package includes this as well.
Free domain for the first year: If you sign up for a yearly plan with Scala Hosting, you will be able to lower your costs even further.
Unlimited bandwidth: There is no bandwidth limit, so you don't have to worry about extra charges during campaigns if traffic is high.
Faqs On Best Web Hosting Services for Nonprofits
How do I create a free nonprofit website?
For your nonprofit organization's website, you can utilize a free website builder to make anything from scratch. Newcomers with no web programming knowledge can benefit from these potent drag-and-drop tools. They provide a wide variety of ready-made layouts for your website.
Can I host my website for free?
To answer your question, you can certainly use a free hosting service. Unfortunately, free hosting plans typically come with a number of limitations, including lower storage capacities, slower speeds, and fewer safeguards. As a more secure alternative, paid web hosting is not free, but it can be rather inexpensive. To host your website, you may be able to find more affordable options than you expect.
Do you need a hosting account for WordPress?
WordPress.com allows users to construct a free WordPress site, but like with any free service, there are drawbacks. You can't utilize plugins or third-party themes, and linking your own domain requires upgrading the Business plan.
Conclusion: Which Web Host Is Best for Your Nonprofit?
Your organization's online presence is crucial to its success and credibility. Keeping costs in check is essential, but it doesn't mean you have to choose a subpar web host.
A shared hosting service from InterServer is highly recommended for every IRS-approved nonprofit in the United States. Everything you need to make, publish, and host your website is included at no cost.
Hostinger is a great choice for those who are not located in the United States and who are on a tight budget due to its exceptionally low prices and extensive feature set.
Some Useful Videos:

Understanding Web Hosting: What it is and Why it's Important
How Does Web Hosting Work? Understanding the Ins and Outs