Instapage is the leading landing page platform that offers an extensive suite of tools to help you create high-converting web pages.
It's easy to use, customizable, and provides world-class support. With Instapage, you can quickly and easily optimize your pages for maximum conversions so that your visitors are more likely to take action.
Let us understand more about its pricing plans.
What is Instapage? – All You Need To Know!
Instapage is a powerful landing page builder that is specifically designed to help businesses create conversion-focused pages that drive results.
While an attractive landing page is essential, it is not enough to convert visitors into customers. With Instapage, you have access to a suite of tools and features that help you create high-performing landing pages.
One of the core features of Instapage is personalization. This feature allows you to create unique landing page experiences for each of your audiences by using post-click content to match visitor intent.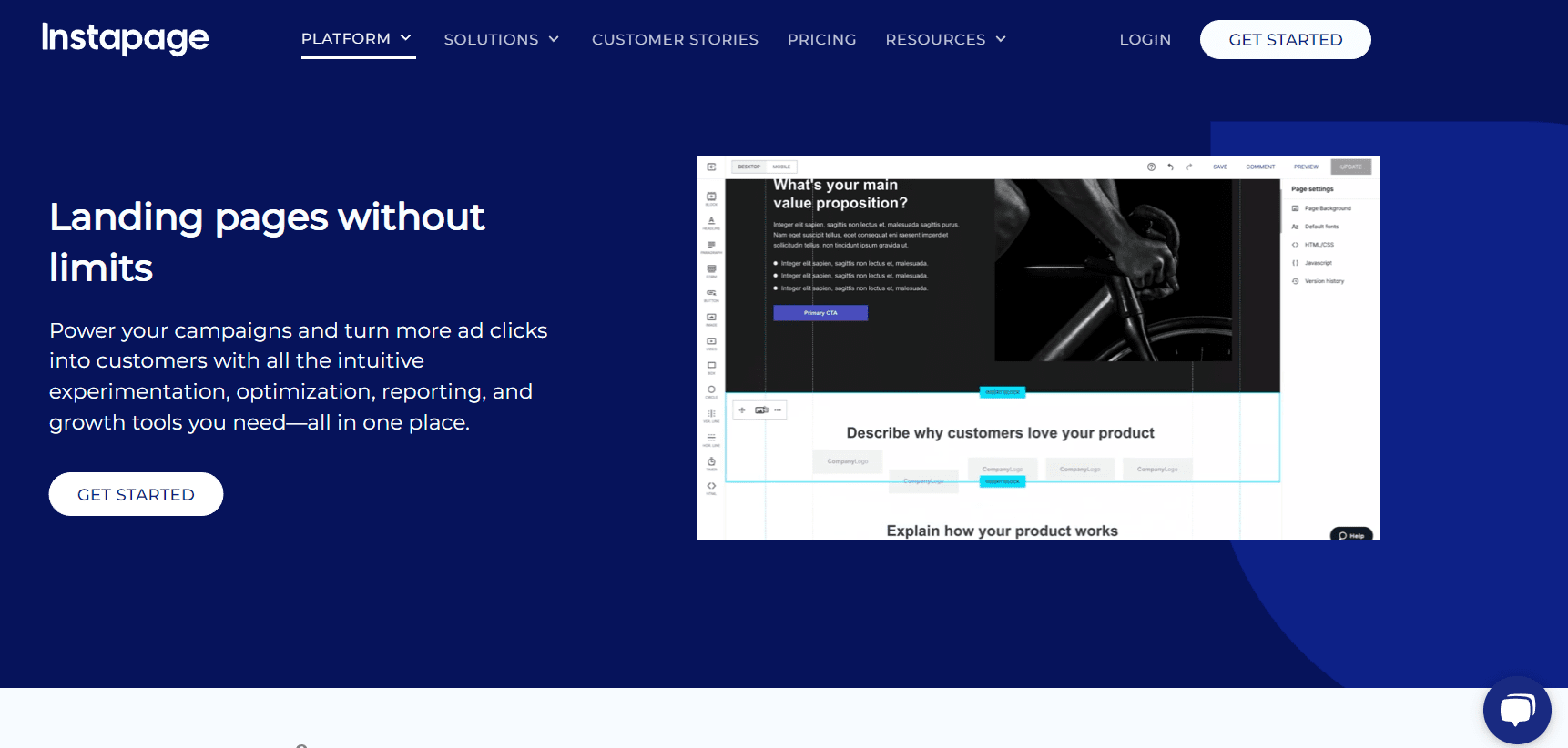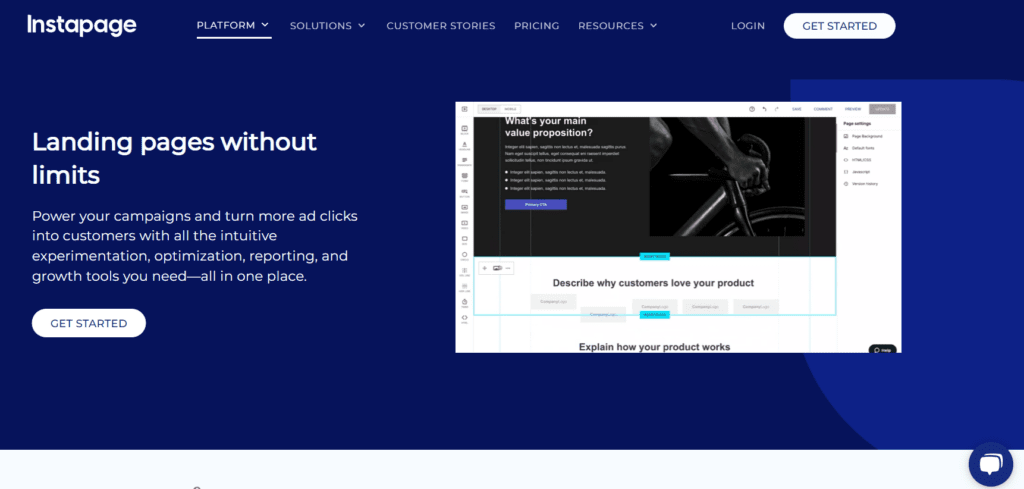 By creating a more personalized experience for your visitors, you can improve engagement and conversion rates.
Instapage also offers experimentation features that allow you to optimize the performance of your pages over time.
With A/B testing capabilities, you can analyze the results of different page versions and make data-driven decisions to improve conversion rates.
AdMap® is another powerful feature that enables you to visualize your ad campaigns and track which pages visitors are clicking on.
This information can help you optimize your ad campaigns and improve the performance of your landing pages.
Collaboration is made easy with Instapage. The platform allows you to simplify the workflow of building pages between you and your team, making it easier to build, approve, and publish landing pages faster.
Finally, page speed is a critical factor in landing page performance, and Instapage offers features to ensure your pages load quickly.
Faster page load times can help reduce bounce rates and increase the time visitors spend on your page, leading to better engagement and conversions.
Instapage Free Trial
The free trial is the most straightforward way to begin using Instapage. After 14 days, you may either pick the package that best meets your brand's needs or terminate the service.
You do not need to input your credit card information; you may immediately begin exploring the features.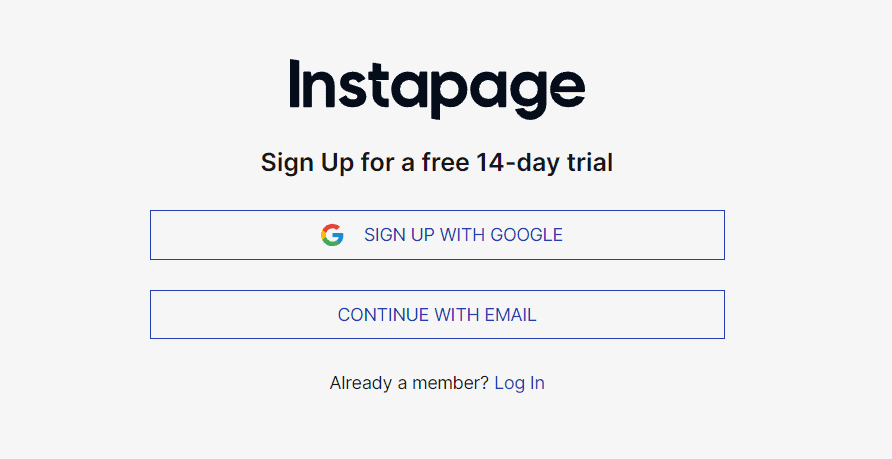 The free trial provides access to all the features of the basic Business plan. But, only 2,500 unique visits are permitted.
It's probably not a good idea to utilize a free sample for a massive campaign, so this should be sufficient.
Note that if you experiment with the landing page software and marketing automation during your free trial, all of your pages will be canceled and removed at the conclusion of the trial.
During sixty days, you must upgrade to one of the paying solutions to preserve your campaigns.
The benefit of the free trial is that you may test the waters without having to invest a bunch.
Since your alternatives are restricted, it's likely that you won't be able to launch many email marketing campaigns or landing sites with a long-term focus.
You may also find it tough to locate the free trial since Instapage does not make it readily available.
Nevertheless, as soon as you click the "sign up" button on any page, you will be presented with a trial registration form.
Quick Links:
Conclusion: Instapage Pricing 2023
Instapage offers great value for businesses that are looking to develop high-quality landing pages quickly and efficiently.
With the range of features offered in their pricing plans, users have access to a powerful platform that can help them create eye-catching, conversion-focused landing pages.
The level of customization offered makes it easy to tailor existing designs and layouts so that they capture the attention of your target audience.
Additionally, with their A/B testing capabilities and targeted advertising integrations, you can optimize your campaigns for maximum ROI.
All of these benefits make Instapage an ideal choice for any business wanting to build a successful online presence.