As a WordPress website owner, you may be considering adding a forum to your site. Forums can be a great way to encourage interaction and build community among your users.
Plus, they can help you generate new content for your site on a regular basis. But before you add a forum to your WordPress site, you need to choose the right plugin.
Forum plugins are a great way to add interactive features to your WordPress website. A forum can help you build a community around your site, and it can also be a valuable resource for gathering feedback and ideas from your users. But with so many forum plugins available, it can be tough to know which one is right for your site.
In this blog post, we'll share the best WordPress forum plugins so that you can make an informed decision.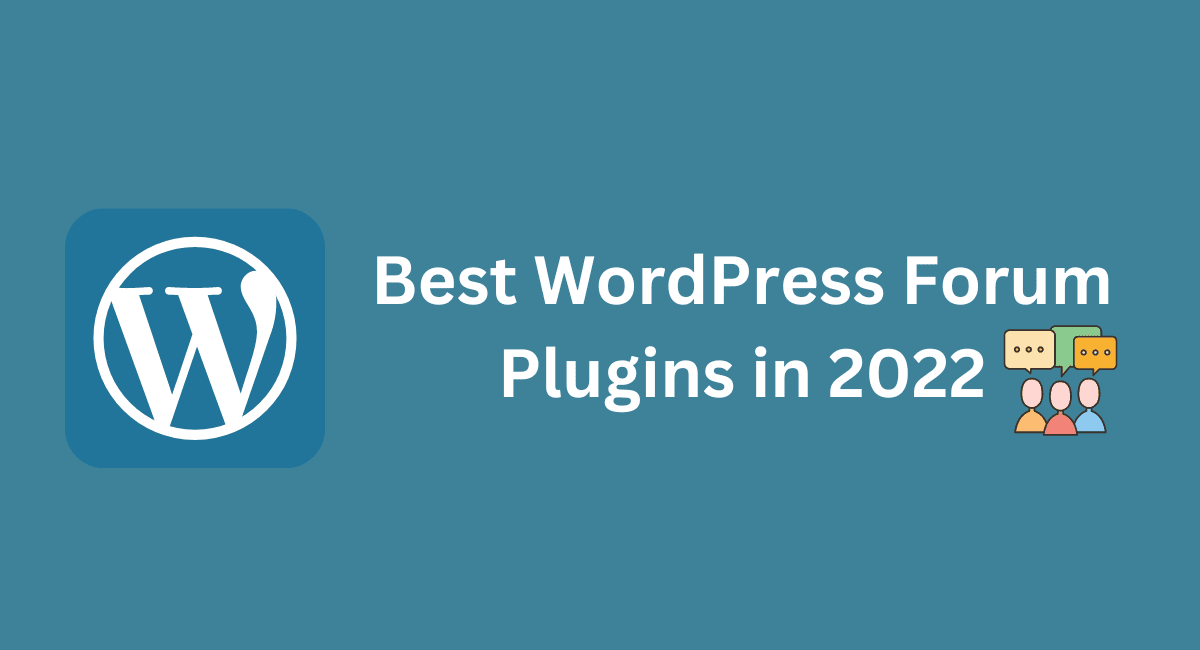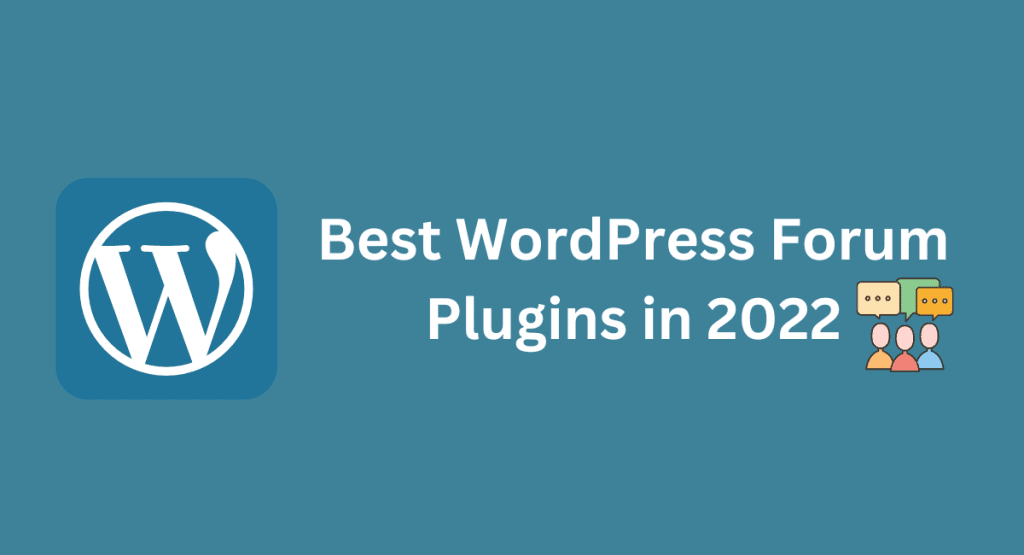 4 Best WordPress Forum Plugins in 2023
There are dozens of forum plugins available, ranging from simple plugins that add basic forum functionality to complex plugins with tons of features and customization options.
So, how do you know which plugin is right for your site?
The answer depends on your needs and objectives for the forum.
Do you want a simple way to add forum functionality to your site, or do you need a plugin with more advanced features? Do you want a plugin that's easy to set up and use, or are you willing to spend some time configuring the plugin to get it just right?
To help you answer these questions, we've put together a list of three of the best WordPress forum plugins. Read on to learn more about each plugin and find the perfect one for your site.
1) bbPress
bbPress is a plugin from the creators of WordPress. It's lightweight and easy to use, making it a great option for smaller forums. bbPress is designed to be integrated into your existing WordPress site, so it fits in seamlessly with the rest of your content.
This plugin was created by the team behind WordPress so you know it's quality software. bbPress is lightweight and easy to use, making it a great option for beginners. Plus, it offers all of the essential features you need to set up and manage a successful forum. bbPress is also compatible with the latest version of WordPress.
It integrates seamlessly with the rest of WordPress, so if you're already familiar with the platform, you'll feel right at home using bbPress.
bbPress is also extendable with plugins and themes, so if you need additional features or want to change the look of your forum, there are plenty of options available. And because bbPress is open-source, it's completely free to use. If you're looking for a simple yet powerful forum plugin for WordPress, bbPress is a great option.
2) wpForo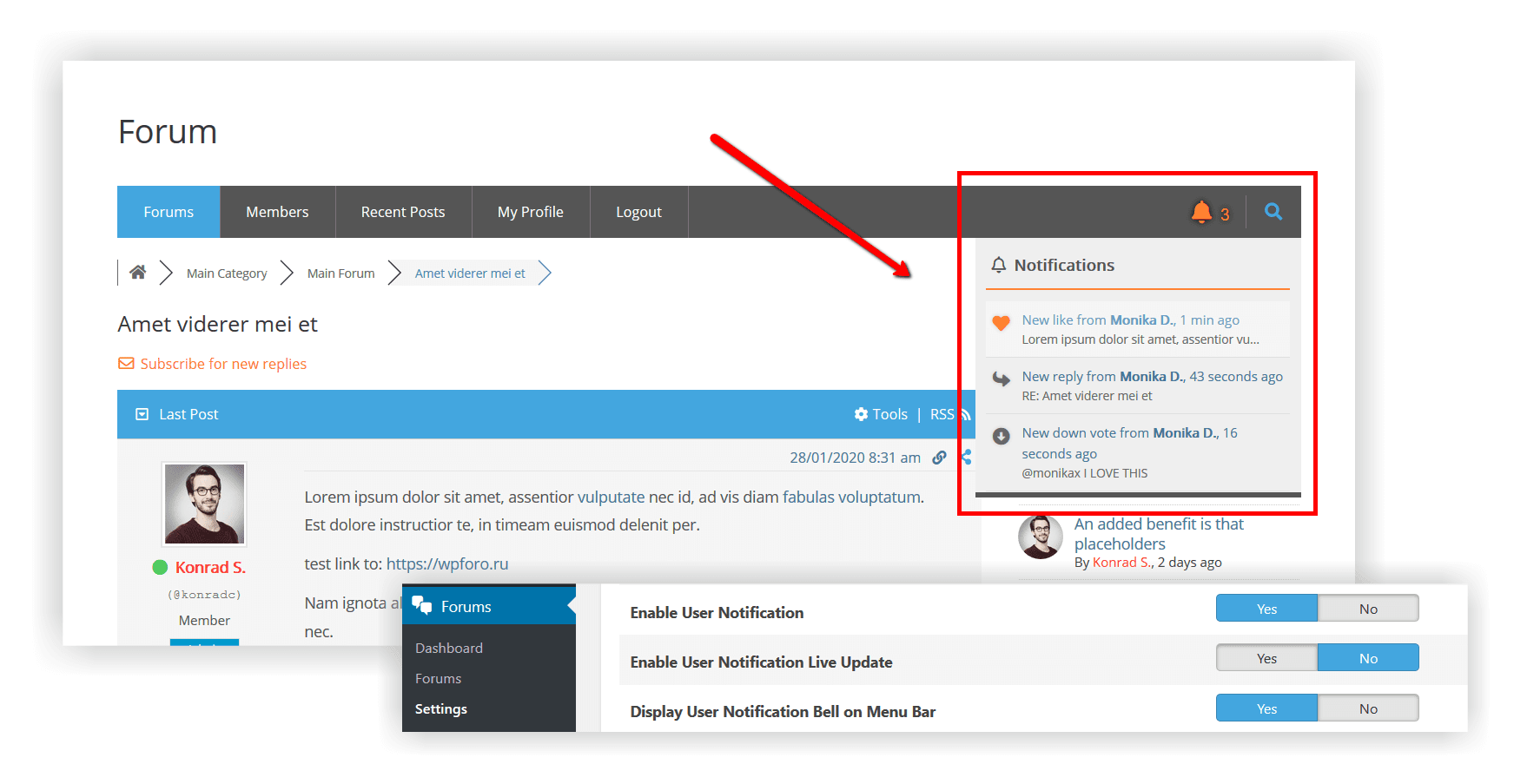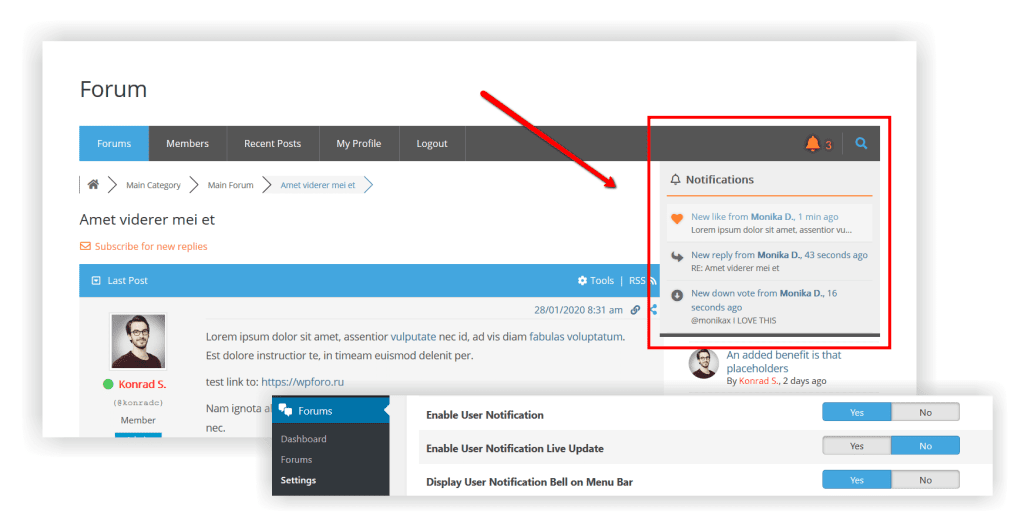 wpForo is another well-regarded option for adding forums to WordPress sites. It's feature-rich but easy to use, making it ideal for both beginners and advanced users alike.
wpForo comes with all the standard features you need, plus some unique extras like medals & badges (to encourage users to be active on the forums) and spam control features.
With wpForo, you can create multi-level forums, assign moderators, enable private messaging between users, and much more. You can also customize the look of your forums with one of the many available themes or by tweaking the default theme yourself.
wpForo also comes with an extensive widget toolkit that gives you even more control over how your forums look and function. If you need a flexible and customizable forum plugin for WordPress, wpForo should be at the top of your list. It's also worth noting that wpForo has a free version available if you want to try it out before buying the premium version.
3. WooCommerce Product Forums 
WooCommerce Product Forums is a premium plugin that adds integrated forums to WooCommerce sites. With this plugin, customers can ask questions about products directly on product pages, and sellers can provide answers within the forums themselves.
This allows customers and sellers to interact directly without ever having to leave the product page they're on.
Additionally, WooCommerce Product Forums provides integration with WooCommerce itself so that customers can see which products they've asked questions about and received answers for in their account area on your site.
If you run an eCommerce store built on WooCommerce, this plugin is definitely worth considering.
4. Tatami
Tatami is a more lightweight solution for adding forums to WordPress sites. If you're not looking for all the bells and whistles offered by other plugins, Tatami may be a good fit for you.
It includes support for multiple languages and allows guests to post without registering for an account, which can be handy if you're running a public forum. That said, Tatami doesn't include as many features as some of the other plugins on this list, so it may not be suitable for everyone.
Conclusion 
So there you have it—four of the best WordPress forum plugins available today.
As always, make sure to do your own research before settling on a plugin for your site; every website has different needs, so what works well for one might not be ideal for another. But if you keep these factors in mind—simplicity vs complexity; ease of use vs flexibility; price—you should have no trouble finding the perfect WordPress forum plugin for your needs."
Related Read: