WordPress menu plugins are a simple method to improve the design and feel of your site while also improving the user experience.
WordPress, as you may know, is quite customizable. You may rapidly develop a terrific website full of useful features that your site viewers will like using with a good theme and a few well-picked plugins.
Unfortunately, menus are one key feature that frequently receives little attention during the development of websites. To make it easier for your users to move about your site, you'll need a strong, clear menu layout.
As a result, if your menus aren't very excellent, people will have a tougher difficulty navigating your site. And, as we all know, a bad user experience implies that users are less likely to return.
If you truly want to make your site stand out, you'll need to improve the functionality and customizability of your menus. Using plugins is the simplest method to accomplish this.
Thankfully, there are a plethora of these WordPress Menu plugins, both free and paid, so there are no excuses for not making your menus far more appealing and user-friendly.
List of Best WordPress Menu Plugins 2023
1. UberMenu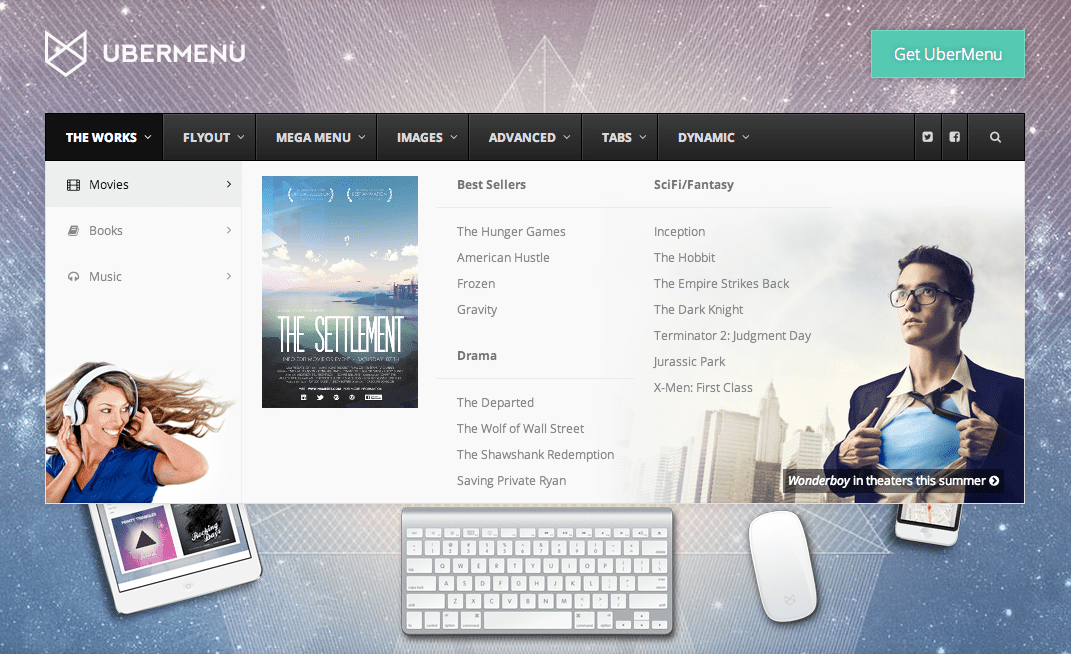 UberMenu includes numerous interesting features that will make your website's menu stand out. This popular WordPress menu plugin was created to arrange several sorts of menus, including flyout menus, drop-down picture menus, mega menus, and tabbed menus. The website's navigation regions will become more content-rich.
There are many pre-configured menus accessible, but their design is adjustable and under your control. You may put anything there, from various symbols to photos. The main advantage is that the constructed menus may be seen on mobile devices, indicating that it is a fully responsive menu plugin for WordPress.
The dynamic menu is one of the most distinguishing aspects. This option allows you to eliminate static links and present the most recent material on the menu. By the way, it will be ideal for bloggers' purposes.
2. WP Responsive Menu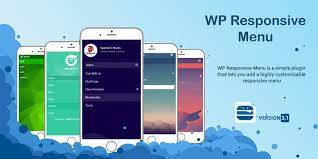 The WP Responsive Menu plugin is comparable to the Responsive Menu plugin that we discussed earlier. If you'd want to replace your present menu and guarantee that it has a wonderful responsive design, both are worth testing. Because this plugin includes different animations, icons, and other aspects than the Responsive Menu plugin, it comes down to personal opinion.
Overall, the WP Responsive Menu plugin provides a good free version that includes features such as attractive responsive designs and logo support.
Upgrade to the Pro edition for a single site costs $25, however it includes various useful features like as WooCommerce integration, social media icon display, and Google Font compatibility.
3. Hero Menu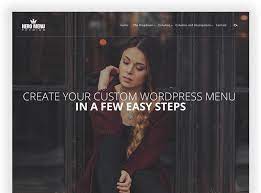 Hero Menu is a great choice if you want to create a responsive menu. Then you'll realize that this WordPress plugin is simple to use and suits your needs. It allows you to construct basic or gigantic menus based on their need. The drag-and-drop designer greatly simplifies the process of creating navigation menus.
It is WooCommerce-integrated, allowing you to showcase goods or categories from your store directly in the menu. This menu may also be upgraded with beautiful background or featured photos for improved visual perception.
Choose from more than 60 color presets or customize your own palette as you see appropriate. Google fonts, icons, maps, and contact forms will give your menu and its elements a distinct accent.
Conclusion
A few of these plugins will not do the job for your site. Even so, we looked at a lot of menu plugins so that everyone can make their menus look good on all kinds of devices.
Also read: