In this article, we have featured Business Proposal Ideas In 2023. When a firm wants to clinch a business deal, it submits a formal document called a business proposal to the prospective client.
A widespread misunderstanding is that a business plan and a proposal are interchangeable terms. Rather than selling your firm, the proposal focuses on selling your product or service. The purpose of a proposal isn't to help you get investors, but rather to help you find new consumers.
Types of Business Proposal Ideas
Unsolicited and solicited business proposals are the two main varieties.
Approaching potential customers with a proposal even if they don't ask for one is known as making unsolicited business pitches.
Solicited Business Offers – A prospective customer requests solicited business proposals in order to make a business decision about working with your organization.
In a solicited business proposal, the other entity requests a request for proposal (RFP) (RFP). When a firm wants an issue fixed, they ask other businesses to submit a proposal that describes how they'd handle it.
Whether the proposal is solicited or unsolicited, the methods to build your proposal are comparable. An explanation of the problem, a proposed solution, and price information should all be included in the proposal.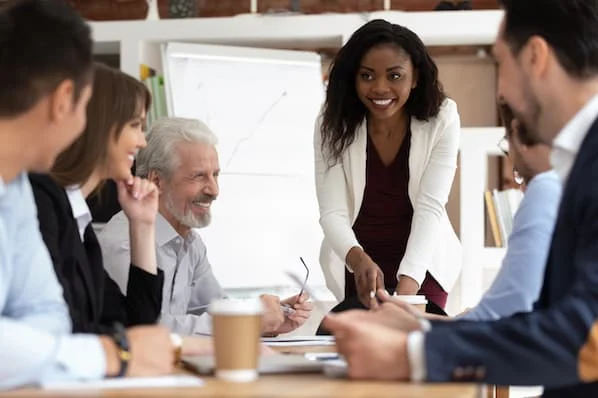 Great Business Proposal Ideas for 2022
Here are 20 innovative business proposal concept ideas that you can use to increase your bottom line and complete more deals:
The First Step Is to Outline Your Proposal.
No matter how many proposals you've written so far, drafting an overview for your proposal should always be the first step on your list. You'll be able to better communicate to the client what you have to offer if you create an outline. In addition, it will assist you organize your material in a way that makes sense.
The following sections should be included in your proposal:
some sort of introductory paragraph
your customer's issue
your solution to the problem
illustrative examples and case studies that demonstrate your prior competence and track record of achievement
a rough estimate of the project's cost
ways in which they can get the project up and running
It's easier for potential clients to comprehend how you can help them and why they should engage you if you outline and structure your proposals rationally. Learn more about proposal writing in the following tutorial:
 Creative with your Calls to Action (CTAs).
A call to action should be included at the end of your business proposal topic. A call to action (CTA) is the greatest technique to encourage potential customers to move on with the project.
The call to action in your proposal should be distinct from the rest of the document. If you want to make it simpler to read, consider utilizing a colored backdrop or text. However, it's not only the color of your call to action that you should experiment with.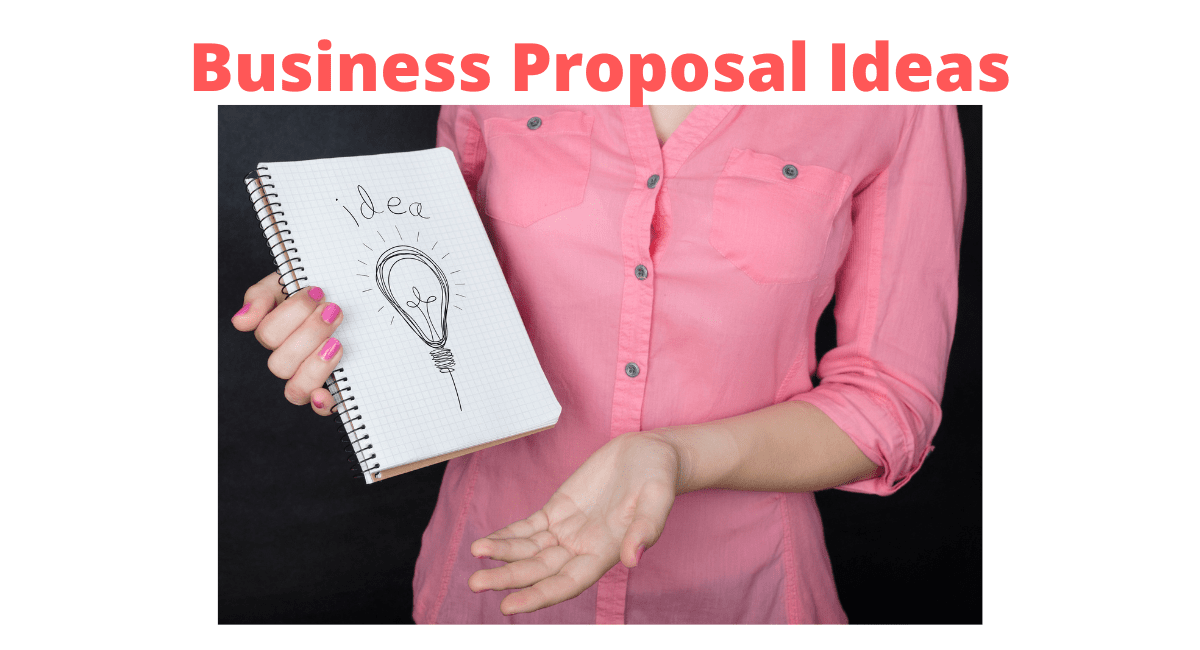 Your Proposal should have an Expiration Date
When an object is rare, it is regarded to be more valuable, according to a study published at Business2Community. In your company proposal, use the same strategy. Adding actual scarcity to your business proposal may be achieved by limiting the availability of your proposal to a specific day.
They can say that after a specific date, you won't be able to give the same cost, therefore they need to take advantage of this opportunity while it's still available. Keep in mind that the proposal expires in only a few days, so don't forget to remind them about it. Another advantage of putting an expiration date on your proposal is that you won't have to wait for a response from the customer endlessly.
Demonstrate How You Are Unique Compared to the Competition
There's a good chance that you won't be the only company giving project proposal ideas. This means that your value proposition must be made crystal obvious to your audience. That's not all; you also need to figure out what sets you apart from the others. That's an important consideration in evaluating your proposal.
This may be accomplished by the application of measurements. Metrics are simply a way to quantify results in order to determine whether or not something was a success. To assist complete the deal, it's important to compare your stats to those of your competitors'.
Be aware that the competitive scene is becoming more congested at every turn. Making a proposal on its own isn't going to get you anywhere. As a result, you must make certain that your proposal stands out among the rest.
Add social evidence.
Adding social proof, like the preceding step, increases your proposal's credibility. When you're directly promoting your business, you can only be so persuasive.
The outlook is bleak. They won't accept you at your word in the majority of circumstances if not all of them. Their colleagues and other consumers are more likely to be trusted by them than a salesman trying to win them over. That's why it's important to include components such as customer quotations and testimonials.
An Example of a Business Plan
Social Portal Consulting (SPC) makes a marketing pitch to Graphic Bean in the preceding example of a company template. As a creative, I find this proposition appealing.
It would be a wonderful touch to incorporate your or your client's brand colors into the design. It's not just the design that tells a potential customer what Social Portal is all about, but the utilization of social network symbols. Seeing Facebook, Twitter, Instagram, and Pinterest logos immediately reveal that this plan excludes LinkedIn, YouTube, and other social media services.
Quick Links:
Conclusion: Business Proposal Ideas 2023
The parts of your business proposal will change according to the demands of the prospect depending on the sort of business you are in.
Prospective clients should have only a few inquiries about your firm and what it can achieve for them after going through your business plan.
With the advice and examples provided in this article, you'll be well on your way. You'll wow your customer and maybe win their business if you provide them with a well-crafted, personalized business proposal.