When writing content for a website or blog, the author should have a checklist to complete his optimization for the search engine or other platforms he writes for. These Checklist for Writers to Audit the Content are important because when a writer writes something, he simply writes what he has in his head.
The checklist is usually usable during the proofreading phase. It is important not only for writing content but also for digital marketing, SEO audit, Blogging Journey and many others things.
For example, a recent Databox survey has shown that when conducting an SEO content audit the majority of our respondents look at aspects of all three facets of SEO—on-page, off-page, and technical.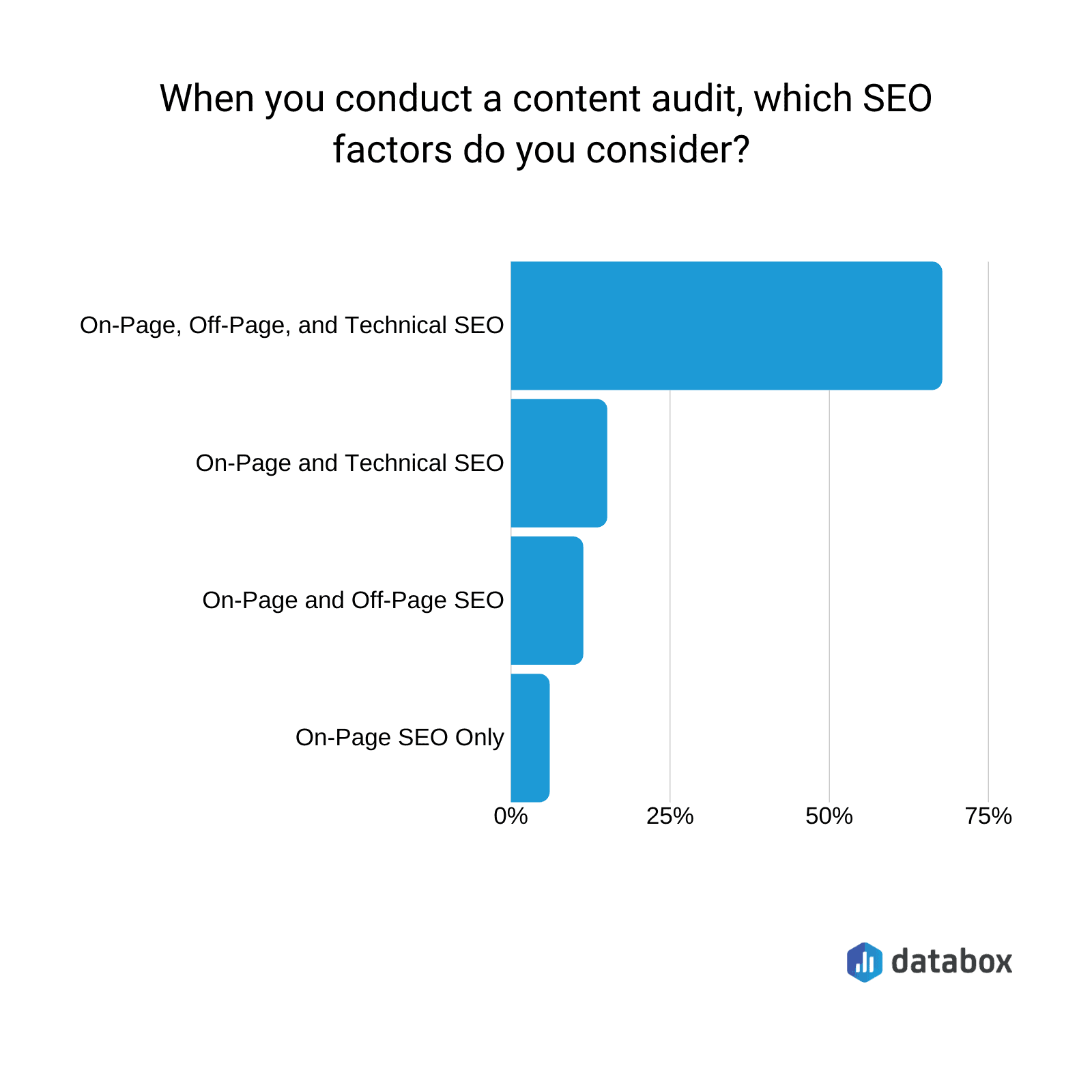 This article is about the general checklist that must be applied to the content you write.
What is the content checklist and why is it Important?
The content checklist contains different facts that are required to optimize content. However, for each platform you write for may have different requirements and the checklist must be created accordingly, but there is a content checklist that is normally commonly used.
According to researchers and experienced authors, your content on the blog or website should be competitive, compelling, inviting, and interesting to the audience that reads your article.
Since we know that competition is increasing in the digital world and to participate and maintain your position, you need to stay up to date. Different search engines will update after a certain time and require different optimizations of your content. Below are some of the facts that should be included in the checklist for writing well-optimized content.
The first thing that matters, whether you're writing web content, a blog post, or ghostwriting, is a stunning headline. This headline should have the potential to describe all of your content in a way that the reader knows what the whole article is about.
If you want to create your content according to the search engine, the title should contain the keyword you selected.
According to search engine reports, the user usually uses the headline to decide whether or not to read the article, which means that if your headline is not stunning, the user does not open your article to go further.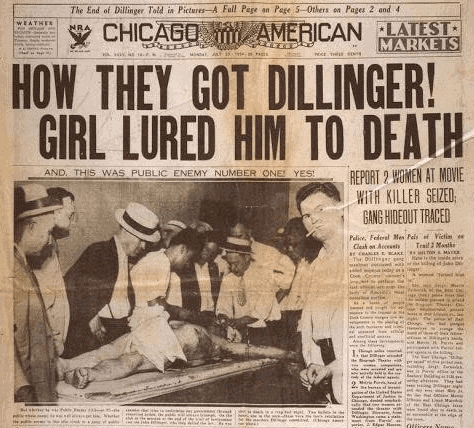 The subheading is a ranking factor for the search engine and you have to consider it important. The search engine recognizes your subheading as the key feature because it uses it to display the information of your article in the search engine.
More and more subheadings also increase the optimization of your content. If, for example, a user comes to a longer article, he or she may have less time to read all the articles. However, in the case of more and more meaningful subheadings, the user will easily understand what the article would tell.
Majority of the readers avoid reading all the articles, but only read the subheading to get the idea of the whole article.


Have you ever considered the drawbacks of using duplicate content?
The search engines are very strict in this respect because it always indicates the ranking of those who have unique content.
The search engine is smart enough to detect plagiarism on your site, and if they find it, they will punish your site. Firstly, the original author may send you the notice to remove the plagiarized content on your site. As it's a copied Content, the search engine will move your ranking from top to bottom into the hell of the least rated pages.
To avoid this, however, you must verify it through the online free plagiarism checker before publishing it on the Internet to verify the originality of the content.
There are many cases where the ranking of the website has been affected due to plagiarized content and the page has not been recognized by the search engine.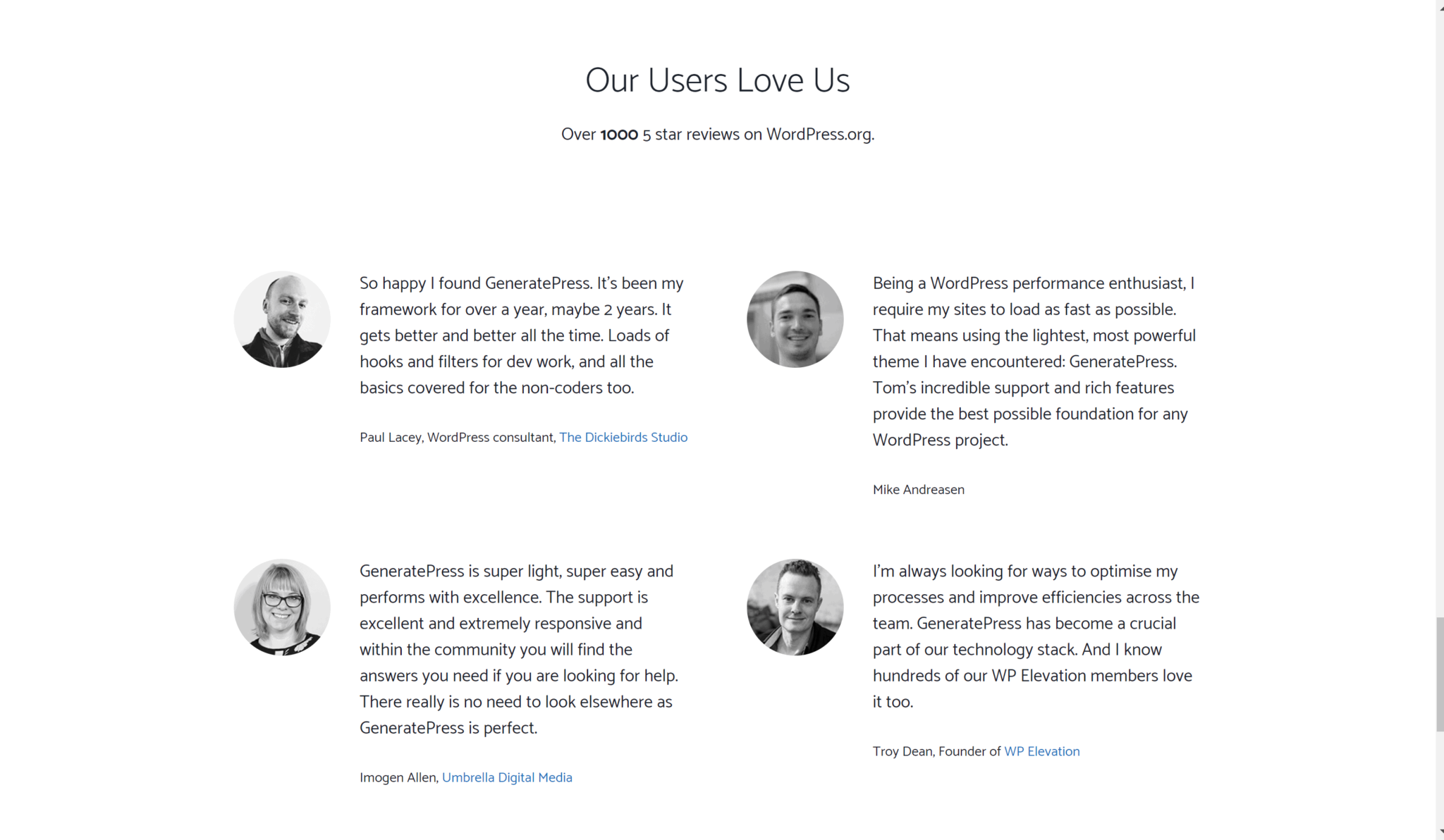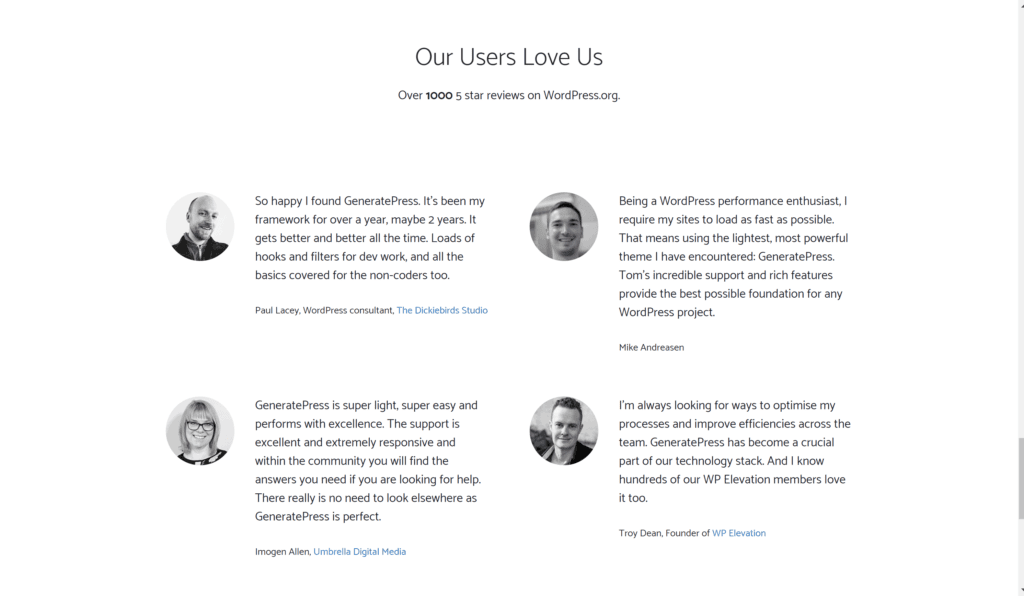 When writing for a website or blog, you should have selected a primary keyword that is mandatory for SEO optimization; the keyword you select should be used once in the headline, while it should be written three to four times in the article.
For Example the primary Keyword for this article is  "Checklist for Writers to Audit the Content", So you will find the exact keyword – (Checklist for Writers to Audit the Content) 3-4 times in this article.

Several free and paid tools like SEMrush & Ahref can be used to search for the keyword for your website. You should choose the keyword that has more volume, less CPC, and less difficulty. The keyword should have less difficulty because this would help to find this keyword easily and quickly.
According to the search engine guidelines, since we know that competition is increasing, you should choose the keyword that has a long tail, because it would have less difficulty.
Beside the primary keyword, you should have some of the secondary keywords that would increase your organic keywords. Moreover, you would have the opportunity to rank for these secondary keywords. These keywords shouldn't be used for more than two times because the keywords must be adjusted naturally.
Search engines always prefers content that is of more length – more than 1000 words, because they consider the article to be the complete information on the subject. Although smaller words can be classified, it is quite difficult.
Search engines do this because they want to offer the user maximum experience and this is only possible by selecting the long words articles. This is the reason why search engines love to arrange the list of articles that have more information as well as clarity.
If your article has more than 50 lists, such as "50 ways to get backlinks," then you have more chances of placing higher than your competitors.
To provide the user with the maximum user experience, you should use some of the graphics associated with the content of your article. However, this is imperative because people love to learn or read with the help of the images and videos. This is why digital marketing is becoming trending due to better visualization.
Famous bloggers and authors add screenshots, tutorial videos, and practical images to their content to increase their reference to writing.
Normally writers are not able to write anything unique, especially if you keep writing about a particular topic. In this respect, the author usually picks up on the idea of other authors and websites, which is completely illegal.
However, if you want to use someone's research, facts, or other informative content, you should have asked the original author for permission. Alternatively, you can quote the original author's publication. As if you were copying his concept, you should mention his name along with the name and link of the website, which gives him recognition and the search engines does not penalize your website.


Well, it doesn't matter if you're a native English speaker or not, English is not a pretty confusing language.
But grammar isn't the only thing to worry about, have you ever heard of spell checkers?
Well, that's just something else and very irritating.

Are you struggling with the destructive use of apostrophes and commas?

Even if you're confident enough to use grammatical rules and revise your written content, you'll need to check it through a tool known as Grammar Checkers. You can use tools available such as Grammarly, Quetext etc.

 It is quite normal for people to make mistakes while writing quickly and to co-write the ideas that blow through their heads.
These are not only basic grammar checkers, but check every single mistake and are also famous for their various sentence checks, sentence checks, grammar proofs, and many more. Their comprehensive writing rules will help you write and deliver the clear and error-free content that will blow your readers away and they will love to read more from you.
 These online grammar checkers use an advanced web application that works across huge and critical databases and other language variants. You can improve and enhance your written skills, as well as structure-building and many other grammatical errors.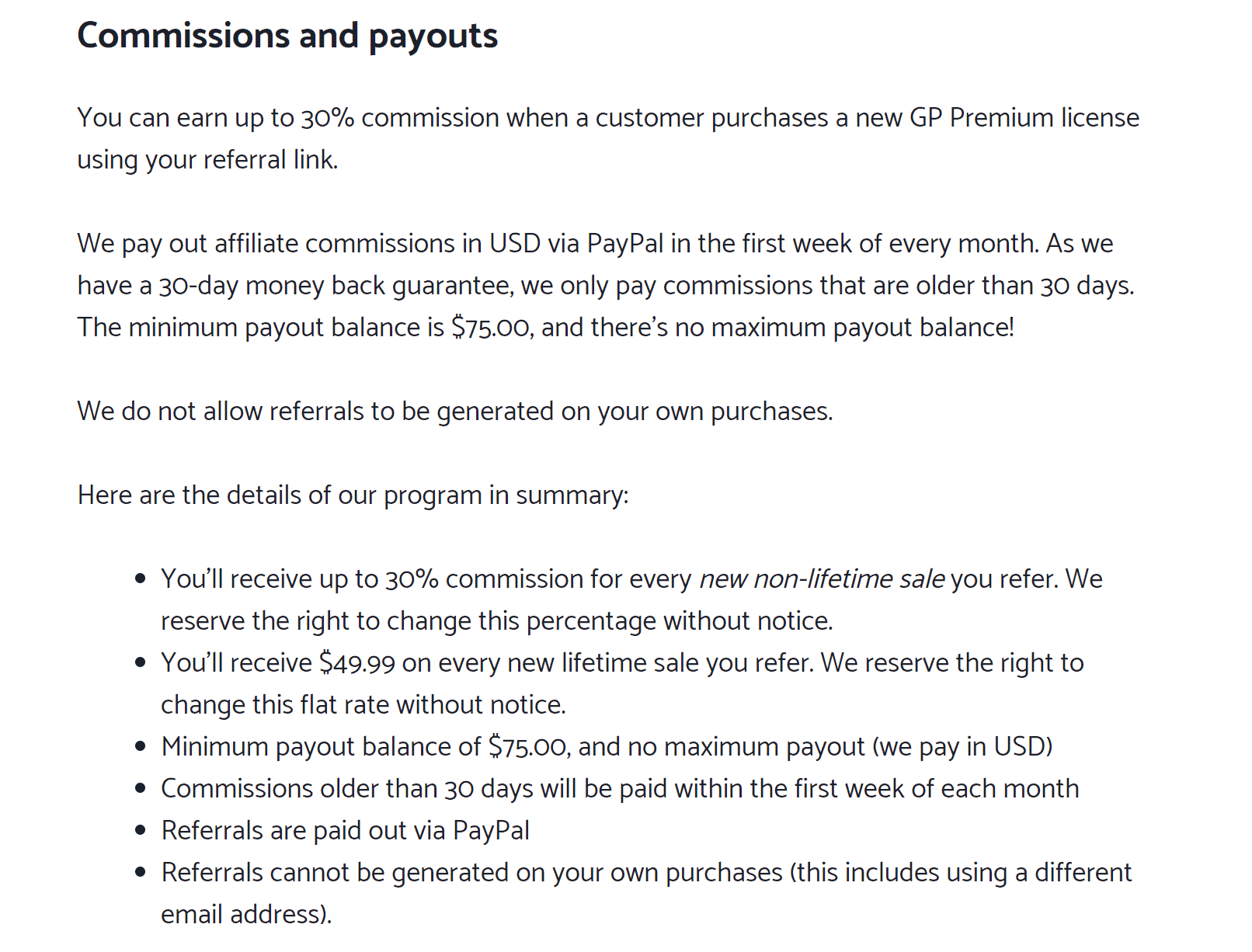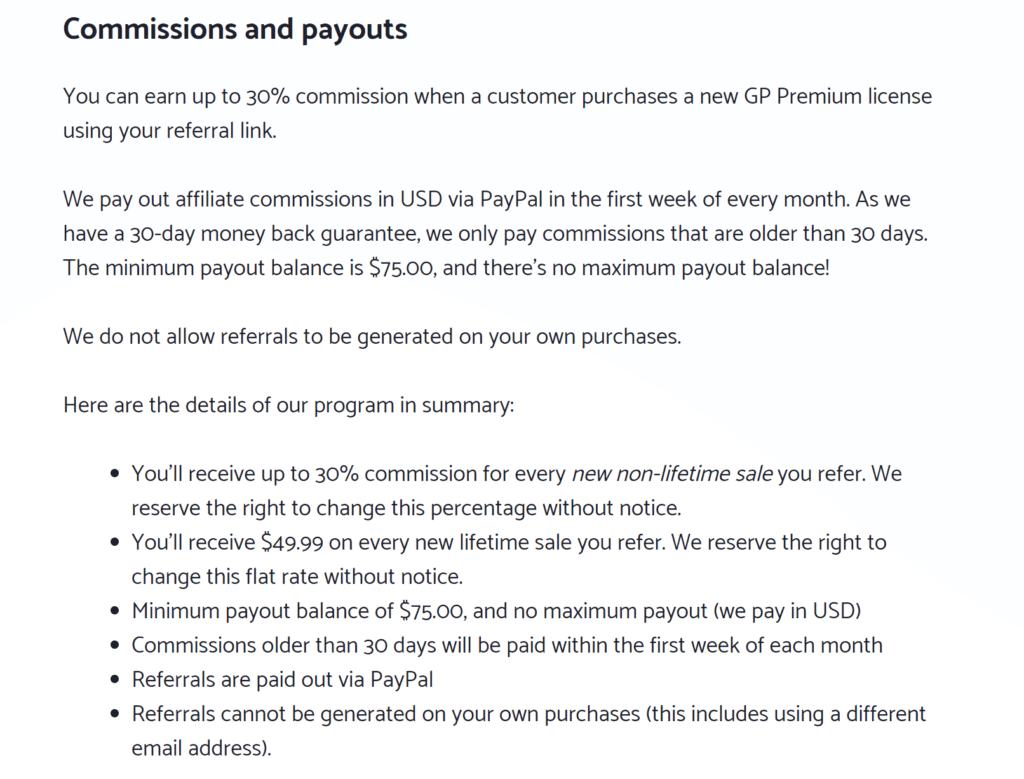 Whenever you write something, whether it's copywriting, freelance writing, or for your blog, these above facts need to be reviewed, which not only increases legibility but also supports your writing for search engine ranking.
In today's world, competition is increasing by the day, and to remain competitive, you should have used this  checklist for writers to audit the content.