In this article, we have written the most asked question Is GeneratePress Theme Free? GeneratePress is one of the most popular themes available; it has one of the highest ratings in the WordPress repository, with 848 out of 858 reviews giving it a 5-star rating, and it has over 200,000 active installs (as of this writing).
GeneratePress is an elegant and lightweight WordPress theme that was designed by Tom. It was made with the best user experience and SEO usability in mind.
Due to the fact that it is multifunctional, you can utilize this theme for any kind of website that you desire, and it is compatible with even the most basic page builders.
The theme's concentration on WordPress code standards, along with its device-friendly and responsive layout, makes it likely to be one of the best themes currently available. You may get all of the support and information you require simply by visiting their official website.
This theme clearly has a trick up its sleeve. But what exactly is it?
In this article, we'll delve deep to try to uncover the secret sauce and inform you about whether Is GeneratePress theme is free? Also, is GeneratePress premium worth the money? Before diving into the article, you can check our latest and in-depth GeneratePress review.
Is GeneratePress Theme Free?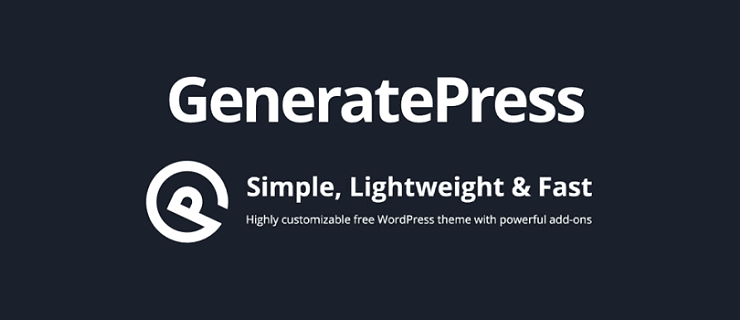 GeneratePress free is a free parent theme for WordPress websites and blogs that loads quickly. The free theme is represented by the light blue colour.
The best part about this variant is that it is free of charge. You can use and activate it completely free of charge. Simultaneously, you will receive lifetime access to pro features with this theme.
When compared to the many WordPress themes available in its library, the free GeneratePress theme is simple yet appealing.
GeneratePress Theme Free Features
Mobile-Friendly: The free version is fully responsive on mobile devices.
Lightweight: This version takes up only 1MB of space, significantly reducing site loading time.
14 Pro Models: With 14 pro models, you can easily customize your website.
Options for reset: It is designed with a click and reset option, which allows you to reset everything with a single click.
CSS Customization: The CSS option allows you to customize every aspect of this theme.
Typography and Font Editing: The GeneratePress free theme includes over 100 free font and typography options.
Documentation: Thousands of GeneratePress documentation tutorials are available to help you activate your website and make advanced customizations.
GeneratePress Theme Free Performance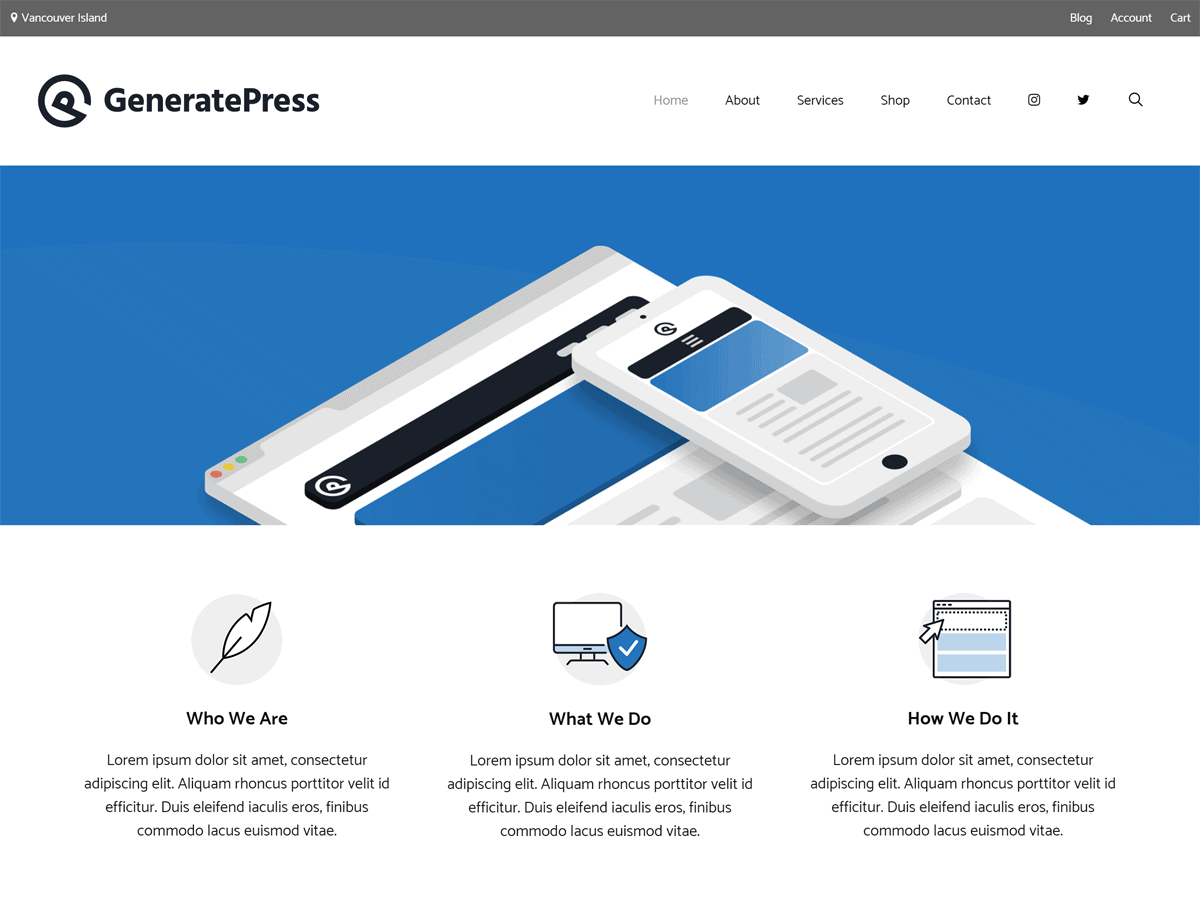 GeneratePress is one of the lightest and fastest WordPress themes available.
We ran several speed tests on a newly installed WordPress site hosted on a shared hosting platform. This is the most common environment in which it will be used. If you use managed hosting on a VPS, you can expect even better results.
Except for the GP Premium for GeneratePress, no plugins are enabled by default. We used Pingdom Tools to test the site, with the testing server set to North America – USA – San Francisco.
GeneratePress Pricing and support
GeneratePress has a fantastic community where you can get help. They have premium support forums for premium users as well as a free user forum.
If you purchased the pro version, you can contact them via email for support and also use the forums reserved for pro users. The premium version of GeneratePress costs $39.95. The plan includes a usage license for unlimited sites as well as a year of updates and support.
The price is very reasonable given that it includes a license for use on an unlimited number of sites as well as lifetime access. However, in order to receive updates and premium support, you must renew the license on a yearly basis.
Conclusion: GeneratePress Theme Free
GeneratePress's free version is quite feature-rich. Even without upgrading to the premium version, we believe it is one of the best themes available. If you're not sure what theme to use and want something quick and lightweight, GeneratePress is the way to go.
If you enjoy the free theme or are already sold on their system, upgrading to GP Premium is also a good idea. It is a valuable addition to your online marketing toolkit because of the hook system, site library, and theme builder.
GeneratePress is one of the fastest WordPress themes available right now. It comes with great features like pre-made templates, powerful blocks, a theme editor, and more to help you get started with your website.
The best part? GeneratePress theme also has a free version that you can use today on an unlimited number of sites.
So, what are your thoughts on GP? Did you find our GeneratePress review 2022 useful? Do you have any questions? Please let us know in the comments.