In this article we have featured Cyber Attack Statistics As long as computers have existed, people have been hacking each other's systems. "Hacker" is a phrase first coined in the 1960s. The term "hardcore programmer" was coined by MIT experts to describe a subset of highly experienced programmers who work exclusively on ancient programming languages. This word has gotten a bad rap over time.
Today, the term "hacker" is used solely to refer to those who engage in cybercrime. In order to steal, corrupt, or encrypt data, hackers, also known as cybercriminals, find new and inventive ways of exploiting vulnerabilities and bad software and hardware architecture.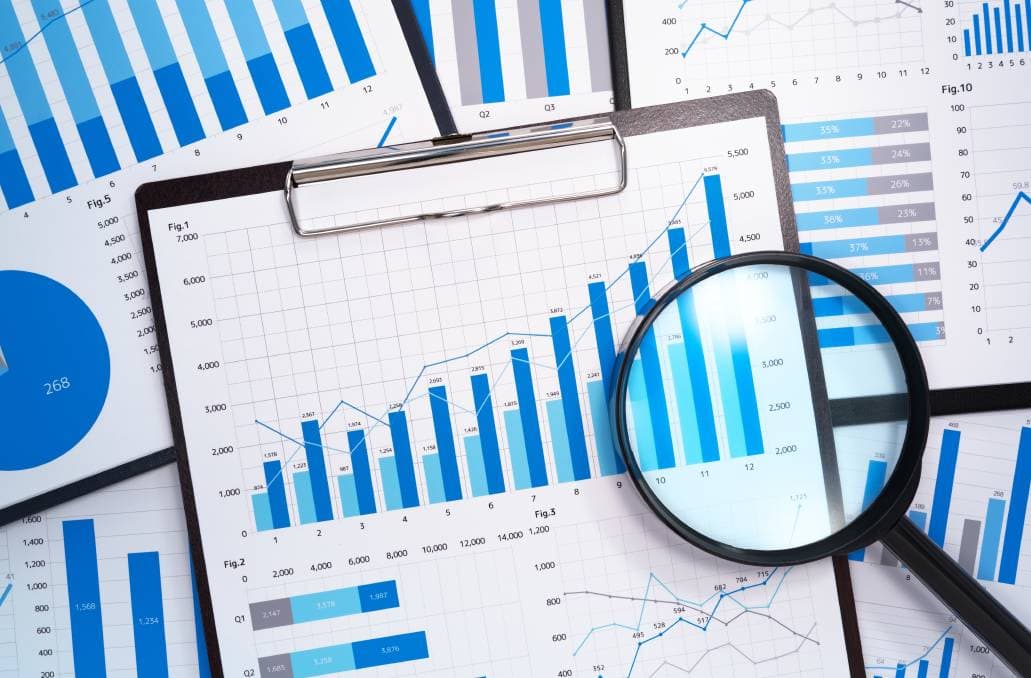 Cyber Attack Statistics for 2023 (Top 15) Facts & Statis
Attacks on the Internet are not purely random. You'll see some trends emerge as you dig deeper into the data. To put it another way, it appears that hackers have a preference for certain sorts of data over others. It's fascinating to examine these figures in greater detail.
When it comes to data breaches, what kinds of information are most commonly at risk? What drives these cyber criminals? What kind of malware is the most usually utilized by criminals? Find the answers to these questions by scrolling down.
Customer PII (personally identifiable information) is the most commonly compromised record category, accounting for 44% of all assaults.
Hackers can target a wide range of records online, including personally identifiable information (PII) of customers, anonymized data of customers, intellectual property (IP), personally identifiable information (PII) of employees, and other sorts of sensitive data. In most cases, hackers are after personally identifiable information (PII). Customer PII accounts for 44 percent of the total number of records breached.
Anonymized customer data is the second most commonly compromised record category in cyber assaults, accounting for 28% of all breaches. The PII has been removed from this data. It is the third most likely sort of record to be compromised at 27%.
1. Compromises in terms of records types (Source: ibm.com)
Every day, 30,000 websites around the world are hacked. Cybercrime statistics show that over 30,000 websites are breached every day across the globe. In the United States, that amounts to almost 4,000 cyberattacks every day.
how many people are impacted by cybercrime on a daily basis? (Source: itchronicles.com)
2. Hackers gain access to 93% of the networks of large corporations. 
93 percent of corporate networks are vulnerable to modern-day hackers. The cybercriminal serves as an external attacker in these situations, breaching a company's security measures and local network resources with powerful software hacking tools.
"(Source: betanews.com)"
3. In 2013, hackers broke into over 3 billion Yahoo accounts and stole the login passwords of their owners.
There have been several cyber-attacks throughout the years, but in 2013, hackers broke through Yahoo's security safeguards and stole the passwords of over 3 billion account holders, the greatest theft ever.
the hugest prank of all time (Source: itchronicles.com)
4. The number of distributed denial-of-service (DDoS) assaults is expected to reach ten million by 2020.
Distributed denial-of-service attacks (DDoS) are a widespread cyber threat. DDoS attacks have been one of the most popular tactics among hackers since the coronavirus pandemic. As a result, in 2020 alone, over 10 million attacks were recorded. That's a rise of 1.6 million attacks over the previous year.
According to the enisa.europa.eu,
5. In which industries are cyber risks, such as ransomware, most prevalent?
In the most recent statistics on cybercrime, the retail, government, banking, and healthcare sectors were identified as the most frequently infiltrated. More than 70% of cyber breaches are motivated by money, according to statistics.
(It Chronicles.com has the source)
6. The number of cyberattacks on businesses is expected to rise by 50% by 2021.
Hack attacks on corporate entities grew significantly in 2021 compared to the previous year. The number of hacking attacks on a weekly basis has climbed by 50%.
7. cybersecurityintelligence.com is a good resource for this information. Every month, more than 90,000 internet users in the United States are hacked by a variety of cyber threats. Over 90,000 people in the United States are affected by hack attacks every month, according to the most recent cybercrime statistics.
(It Chronicles.com has the source)
8. By the end of 2022, global spending on the most advanced cybersecurity measures and solutions is predicted to exceed $133 billion. In the wake of the COVID-19 outbreak, many businesses were more concerned with cybersecurity than ever before.. By the end of 2022, global corporate spending on the most modern cybersecurity protection is predicted to exceed $133 billion.
(It Chronicles.com has the source)
9. Every 11 seconds in 2021, a corporate ransomware attack will occur. Every 11 seconds, organizations have been the target of a ransomware assault in the last year. More than two ransomware attacks are expected to occur every two seconds by 2031, according to Cybersecurity Ventures' predictions.
(According to cybersecurityventures.com,)
10. The most common form of cyber danger to small firms is social engineering/phishing (57%). Small company firms are most frequently targeted by hackers, according to recent research.
11. 70% of healthcare institutions have been hit by ransomware, according to a recent report. Around 70% of healthcare institutions have experienced ransomware attacks, according to a recent poll. Patient mortality rose due to bad test results, treatments took longer, and patients had to spend more time in hospitals and medical care facilities as a result of these attacks.
For more information, please visit censinet.com.
Also, Read:
Conclusion: Cyber Attack Statistics 2023
It is apparent that cyber-attacks are ubiquitous and expanding after analyzing the data.
Misinformation campaigns and AI-powered fake news 2.0 will certainly increase the use of credential compromise, phishing, and incorrectly configured cloud solutions as main attack vectors.
Security companies aren't sitting on their laurels. Security AI and automation solutions can prevent most cybersecurity threats and decrease the consequences of a data breach. Stay tuned for more hacking facts, as we cover the most important ones!