Top 5 Free Data Recovery Softwares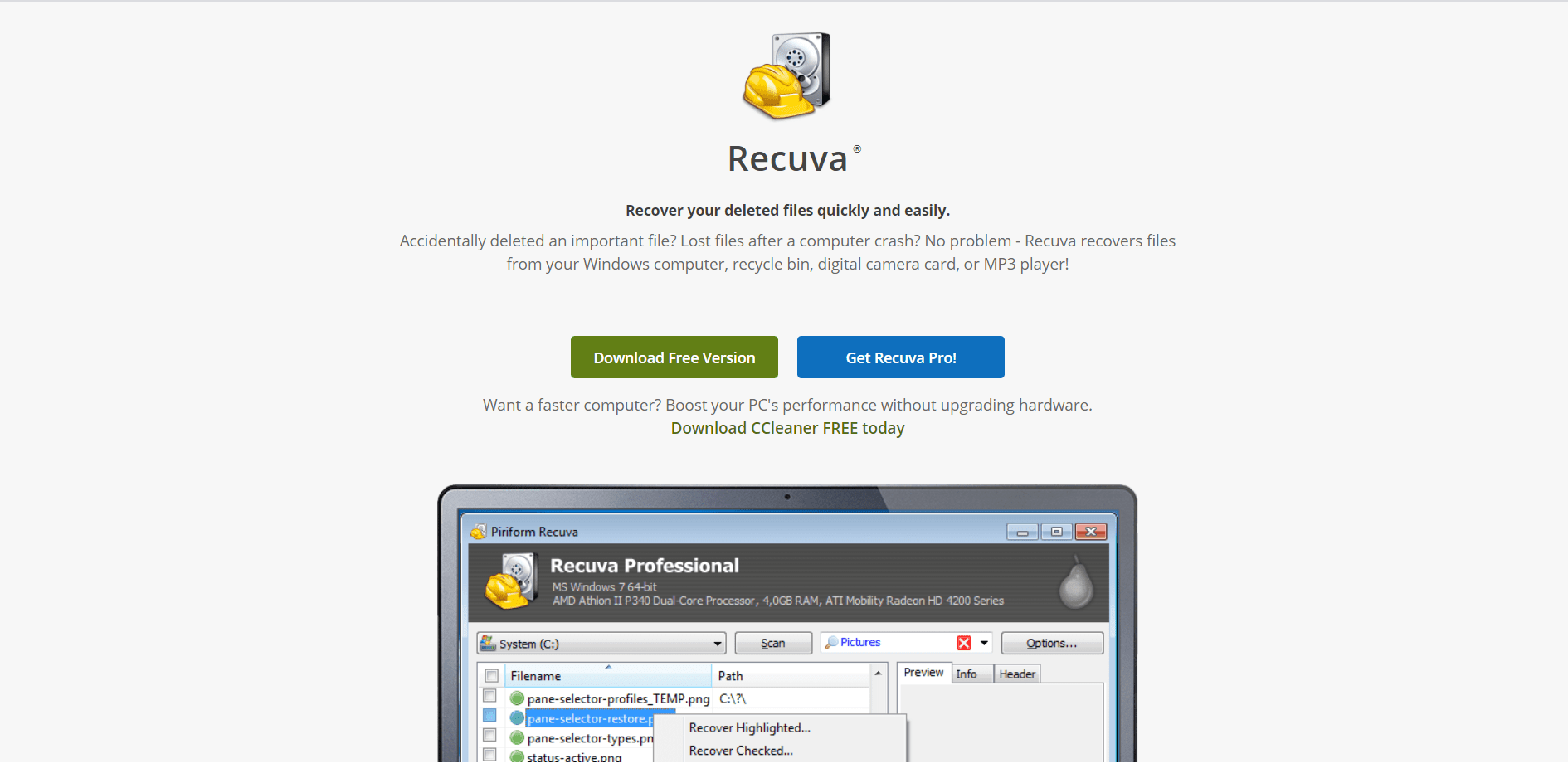 Recuva is a free data recovery software, available in both installable and portable versions.
It enables the recovery of accidentally deleted files from hard drives, USB drives, memory cards, and even from mp3 players including the iPod. It is very easy to use and has a wizard-based user interface.
All you have to do is feed the name of the file and the place from where it was deleted and you will have access to all deleted files under the given type.
It also has advanced search options like deep scan and many more options from which you can configure it and get your data back easily!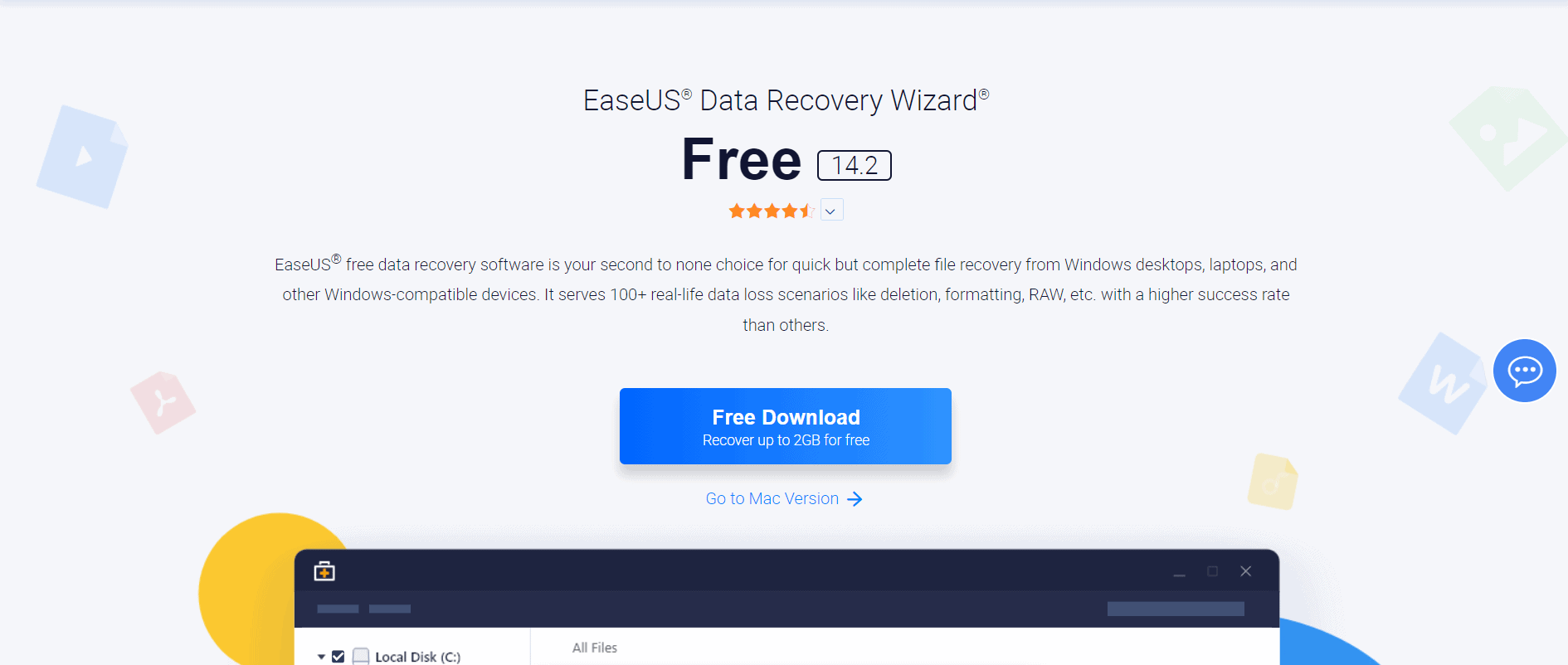 It is one of the best data recovery software, which enables the recovery of data from formatted or deleted partitions with the original file names and storage paths.
The main advantage of this software is that it can recover files emptied from recycle bin or lost due to a software crash or formatted hard drive, virus attack, lost partition, etc.
Works fine with dynamic disk, RAID and EXT2/EXT3 file system, USB drive, SD card, and memory cards. EaseUs is very easy to use even for a beginner.
3. Parted Magic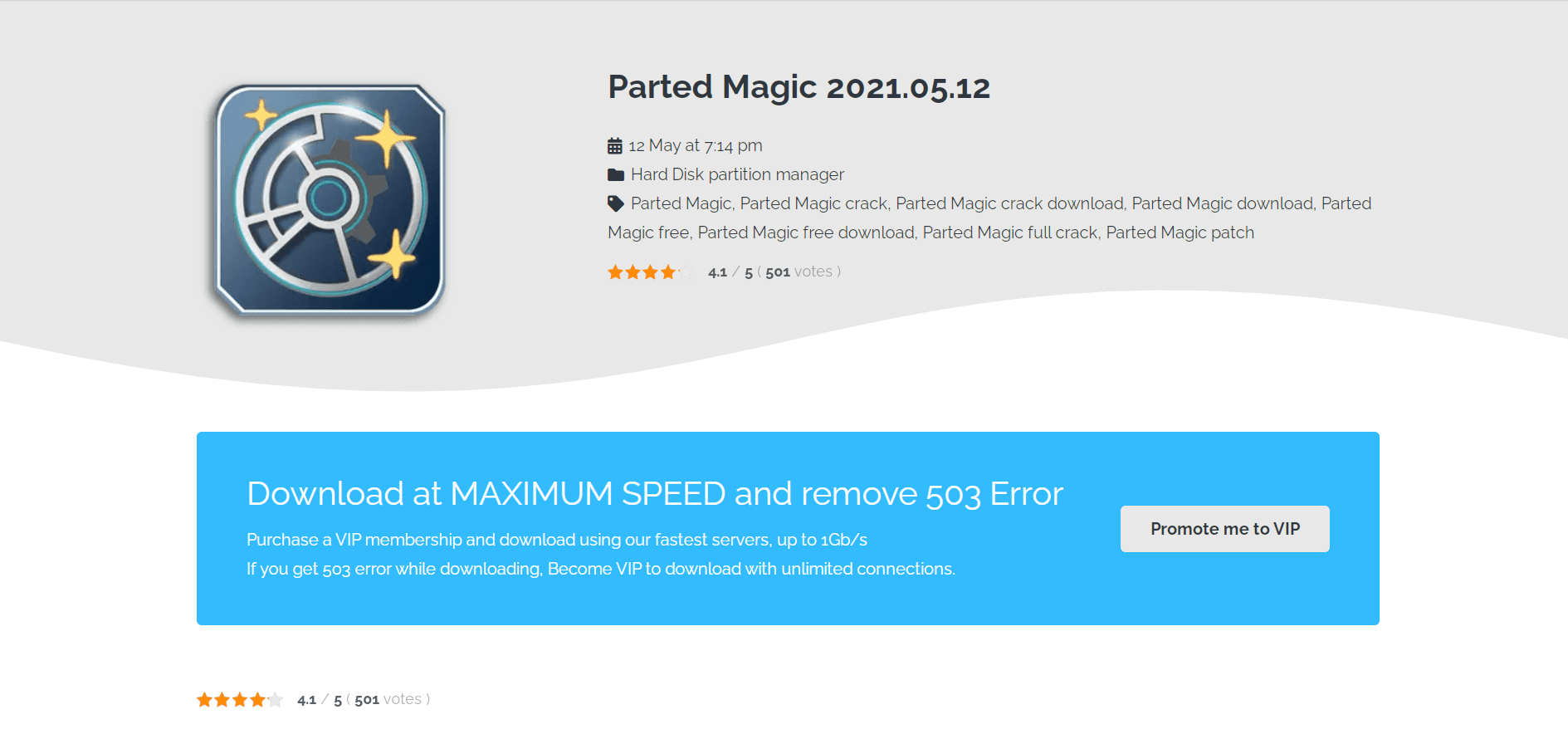 Parted Magic is a live CD/USB Linux software created to partition hard drives and rescue drives from data lost due to partition errors.
Hence the name is Parted Magic. It is powered by GParted and Parted Tools and works without requiring the installation of software or the new OS by booting from a CD or flash drive.
It supports reading and writing to a variety of modern file systems, including ext3, ext4, FAT, exFAT, and NTFS, and as such is able to access disk drives formatted and used with Windows and Linux OSes.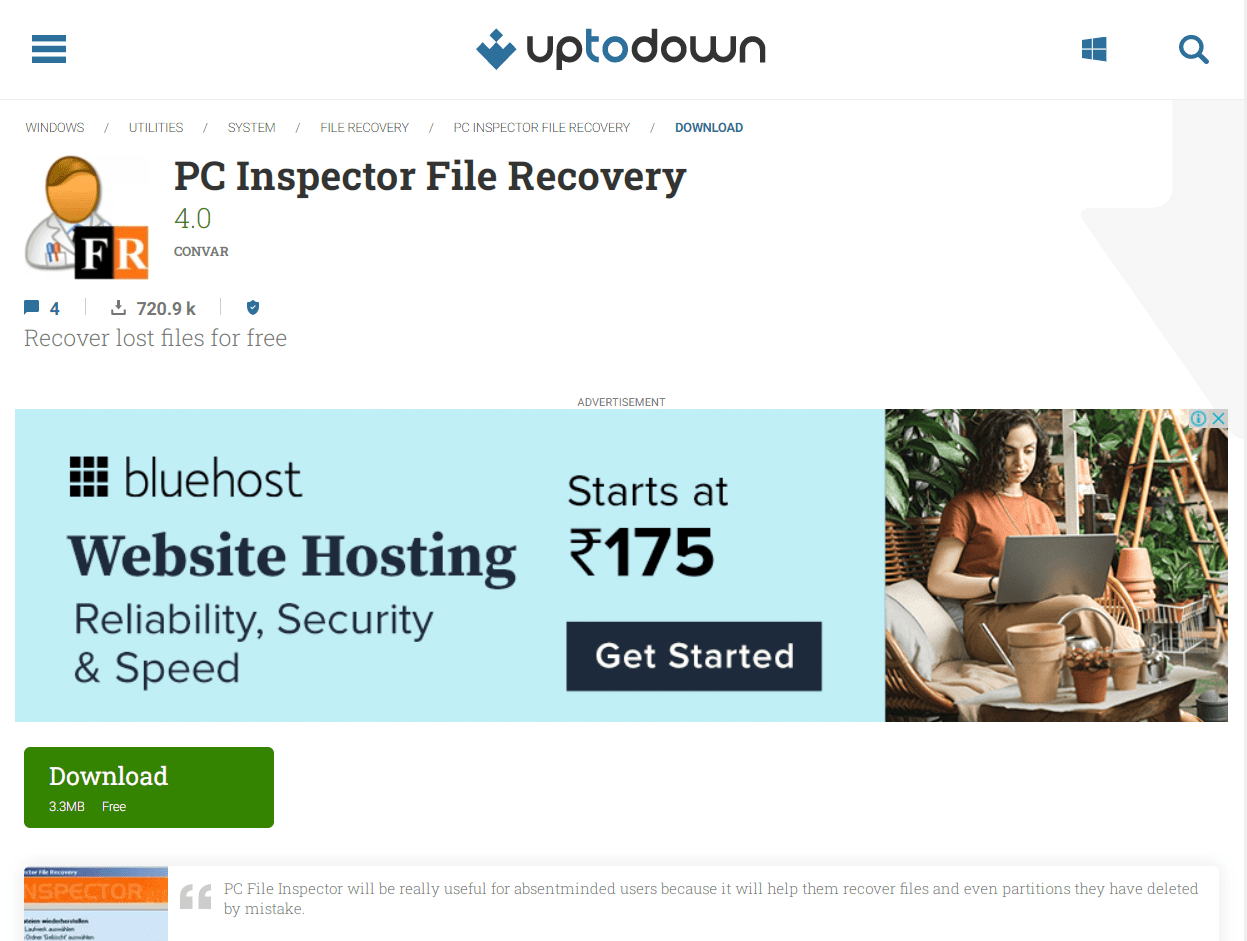 PC Inspector is a specific data recovery software that can recover only video, audio, and image-based files and save recovered files on network drives if you want to.
The best feature of this software is that it can recover files with the original time and date stamp without header entry.
It supports data recovery from FAT 12/16/32 and NTFS file systems and finds partitions automatically even if the boot sector has been erased or damaged.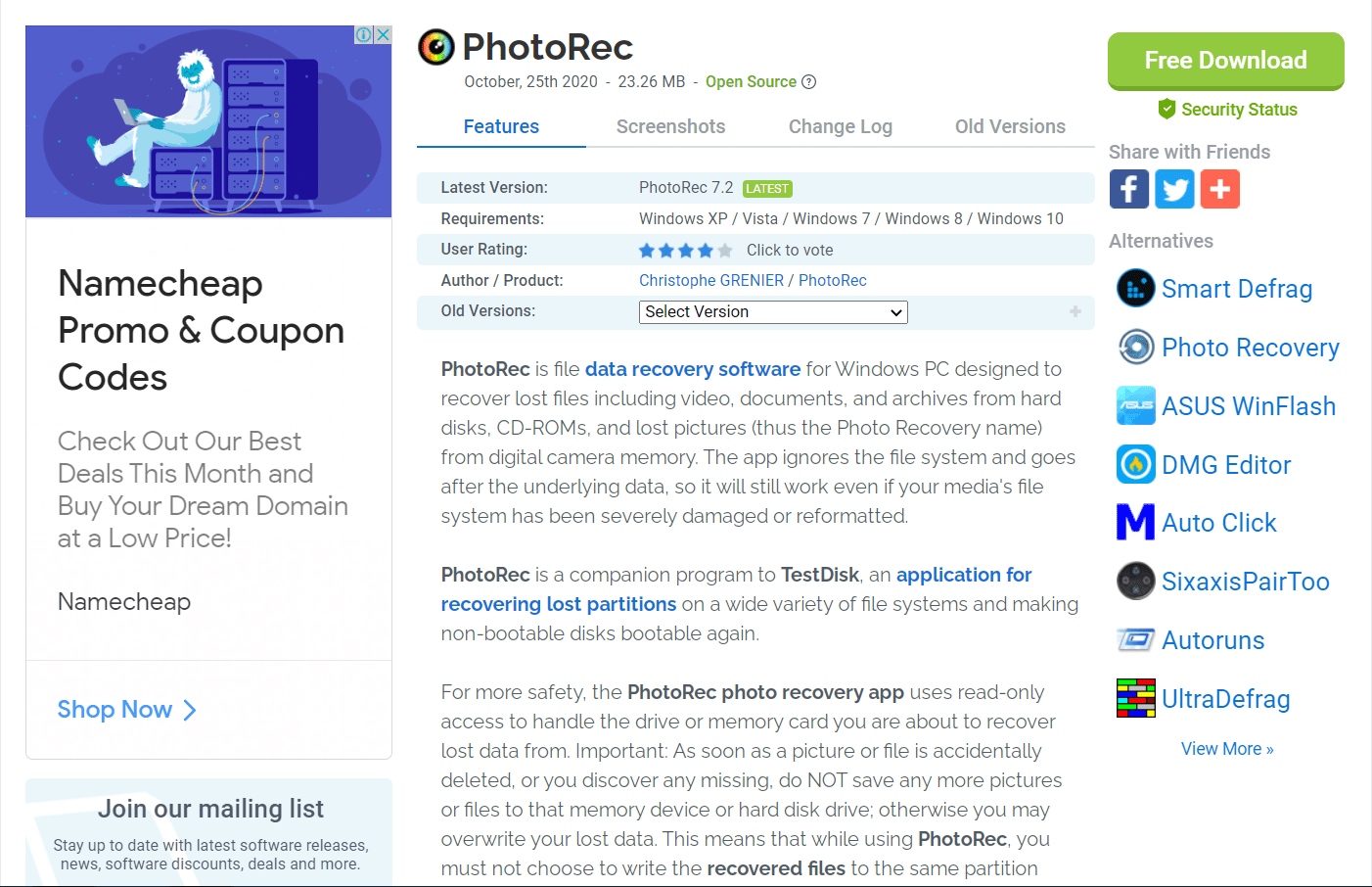 By the name itself you can judge that its a Photo Recovery Software which can recover lost files from digital camera-based memory, along with that it can also be used to recover MP3, and documents such as Open document, Microsoft Office, PDF and HTML, and archives including ZIP files from flash drives, hard disks, and CD-ROMs.
PhotoRec ignores the file system and tries to find data efficiently, therefore it works with even the most damaged media file systems. PhotoRec can also make no-bootable disks bootable again!
So, I hope you will like all the Free Data Recovery Software. Use any of the above software as per your requirement and let me know that you have recovered data or not through the comment.
Or if you have any query regarding the software then also let me know by your comment and I will surely help you to get rid off of that problem.
Quick Links –