What is Google Cloud Hosting for WordPress? Read here to find further.
Tired of having problems with your website hosting provider's speed, security, and reliability? Maybe it's time to switch to Google Cloud Platform for WordPress. In this post, we will help you make an informed decision about GCP and discuss two methods for installing WordPress on it.
What Is the Google Cloud Platform?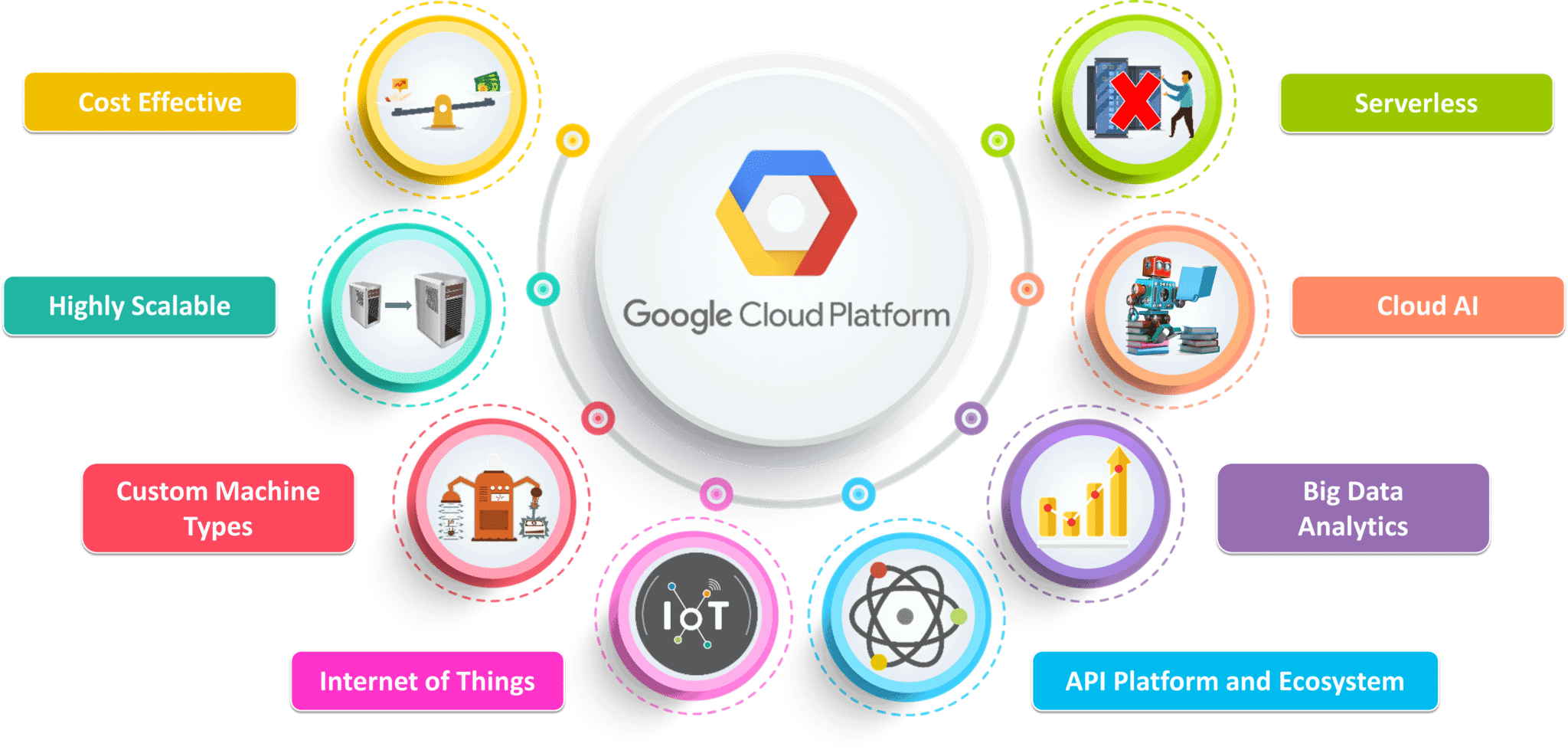 The Google Cloud Platform (GCP) refers to public cloud computing services provided by Google. It's on par with Amazon Web Services (AWS) and Microsoft Azure.
GCP itself is not a web hosting solution. What the platform does is host services for:
Computing
Storage
Database
Analytics
Application development
Artificial intelligence
Networking And more.
In other words, Google rents out access to its top-of-the-line infrastructure and services to users. So, users aren't just paying for access to Google's network — they're also getting access to its built-in security and performance optimizations.
Elementor is one cloud hosting that offers WordPress users a Google cloud experience. Read the full Elementor review to find out how good it is.
Why Use Google Cloud Platform to Host a WordPress Site
In general, before you decide on a web hosting company, there are certain traits you want to look out for. Let's see how Google Cloud Platform measures up against them:
1. Reliability
According to the GCP Service Level Agreement (SLA), customers are guaranteed a monthly uptime percentage of 99.5% for single instance VMs:
So, if there are 720 hours in a 30-day month, that means you can expect your website to be online for at least 716.4 of those hours.
What's more, the Google Cloud Platform network is widely distributed. If one of its servers should go down or a data center experiences an outage, there are plenty of others to pick up the slack and ensure that all websites on it stay online.
2. Scalability
Google isn't responsible for managing your cloud hosting plan. You are. This gives you total control over how many resources to allocate to your site over the course of the month and to scale them up and down as needed. There are no limits in terms of scalability, except the costs associated with consuming more server resources.
3. Speed
The GCP network is configured for high bandwidth connectivity and low latency.
This is partly due to how expansive the Google Cloud Platform network is. With Cloud locations around the world, your website traffic won't have to wait long for data to be transferred to their browsers.
The scalability of the hosting helps, too. If your bandwidth and storage are configured for traffic surges, then there's little risk of the server getting pushed past its limitations.
Google's content delivery network (CDN) also deserves a shout-out. When the CDN service is enabled, this gives a website access to even more server locations, which will make delivering static assets to visitors go more smoothly.
4. Security
Google takes security just as seriously for its Cloud customers as it does for itself. It all starts with its data center hardware, which is custom-built for Google. It then employs a team to monitor its data center facilities 24 hours a day.
In addition, data shared over the Google Cloud Platform network is encrypted as it gets distributed across its collection of VMs. The data will be unreadable to anyone but Google.
Backups are also an integral part of GCP security. If any disaster or emergency should take place at one of Google's data centers, your data automatically gets shifted to another server. That said, there are emergency backup generators in place to mitigate this possibility.
One thing to note is that server-side security is never enough — that goes for all web hosting providers. You're still responsible for securing your WordPress website no matter how rigorous Google's security measures are.
5. Cost-effectiveness
When you're building a website with WordPress, it's usually because you want the flexibility and power that comes with the content management system. For instance, you want to add as many images as you want, bring your designs to life through animation and integrate with payment gateways to monetize your content.
Conclusion
Cloud hosting for WordPress websites seems like a no-brainer. Speed, security, scalability, and reliability — while you might have to worry about these things with cheaper shared hosting or unreliable providers, that won't be the case with Google Cloud Platform web hosting.
It all depends on how much control you need and want over your server and hosting plan. Consider the pros and cons of each, and then pick your preferred method.