In this article, we have featured Health And Beauty Industry Statistics 2023. After being dominated for a long time by retail corporations, the beauty business has shifted its focus to online platforms.
Brands that were once considered to be "challengers," such as IPSY, Glossier, and Fenty, are now widely recognized across a variety of demographics and geographic areas.
Many business owners are rushing to meet the new generation of customers who are looking for fresh norms and specialized products.
In an effort to maintain their enterprise status, consumer packaged goods manufacturers have responded by either acquiring their independent competitors, forming partnerships with those competitors, or introducing private-label substitutes.
Health And Beauty Industry Statistics
The market is robust and will continue to improve in that regard worldwide. How big of an industry is the beauty business?
It is anticipated that by 2025, it would be greater than $716 billion, having increased from $483 billion in 2020 to $511 billion in 2021 and growing at an annual compounded growth rate of 4.75% worldwide. And $784 billion by the year 2027.
The kindling? Rapid expansion through digital channels and the attraction of an increasing number of clients who are willing to pay higher costs for products of a higher grade.
As developing nations increase their purchasing power and become more integrated into the global economy, they present a growing opportunity for international businesses to enter the market; however, these businesses must bring with their goods of a higher quality than what is currently available in the region.
Geographically speaking, the Asia Pacific and North America held the majority share, together accounting for more than sixty percent of the total.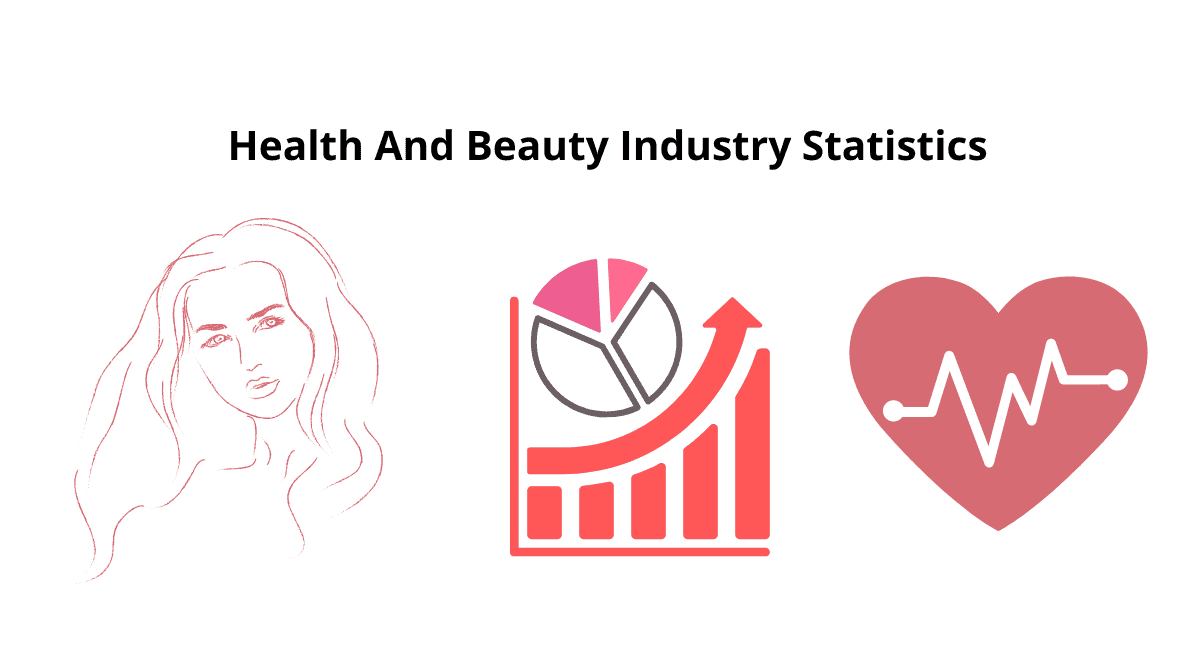 Trends: Insight from 2022's Top Cosmetics Brands & Companies
Both the distribution channel and the brand can be used to provide additional differentiation within each vertical. Because they may be purchased at such a diverse array of establishments, color cosmetics are in a category all their own.
These establishments vary from high-end spas and salons to department shops and home shopping networks to pharmacies and airport vending machines.
Payments conducted a poll to determine the factors that had the biggest impact on consumer behavior. The results showed that, above and beyond price and location, the most influential factors were special sales, distinctive items, and rewards programs.
In a manner very similar to that of e-commerce fashion and even the online pet business, brands can lean into these digital marketing strategies with the exclusivity of the online shopping experience in order to compete with in-store shops that have the advantage.
The Most Important Beauty Industry Stats
The cosmetics and beauty business is expected to have a prosperous future. To get you started, I'll provide you with a few startling facts and figures:
Over one hundred billion dollars worth of money is generated annually by the beauty industry all over the world.
It is anticipated that by the year 2030, the market for men's personal care products would reach $276.9 billion.
It is anticipated that the skincare industry will produce up to $177 billion by the year 2025.
In the year 2022, it is anticipated that the beauty industry would spend $7.7 billion on advertising.
Online sales of cosmetics have reached $17.09 billion, according to retailers.
There are 15 distinct sub-industries that fall under the umbrella of the beauty business (British Beauty Council)
The personal care and maintenance sector, the personal enhancement sector, and the services sector make up the three divisions that have recently been established within the beauty business by the British Beauty Council and Oxford Economics. Within those categories are 15 sub-categories:
Personal care and maintenance include things like personal grooming and cleanliness, care for the skin and body, care for the hair and teeth, hair removal, care for the sun, care for the nails, and care for the sun.
The personal improvement includes things like makeup, nail polish, hair extensions, accessories, fragrances, and perfumes.
Services offered include beauty treatments, holistic treatments, and hair care services.
An annual average of $3,756 is spent on beauty-related goods and services by women in the United States (Groupon)
Taking care of oneself is an important financial investment. Spending a little over ten dollars a day on beauty products is the daily norm for American women. The top three expenditures, which add up to $85 a month, are for new haircuts, cosmetics, and skincare products.
But what about the guys? They put almost as much money into maintaining their appearance. According to the findings of the same poll conducted by Groupon and OnePoll, the annual spending of American men on these same categories totals an average of $2,928.
It is anticipated that the market for men's personal care products would reach $276.9 billion by the year 2030. (Allied Market Research)
In the year 2022, the message is very clear: it is also important for males to take care of their beauty. It is anticipated that throughout the 2020s, the market for men's personal care products would experience significant growth.
This sector of the industry is expected to grow at a compound annual growth rate of 8.6% between now and 2030, as stated by Allied Market Research.
Also, Read:
Sources
Conclusion:
We sincerely hope that the 2022 health and beauty industry figures that we shared with our readers were both intriguing and pertinent.
These health and beauty statistics are essential to know if you're in the health and beauty industry, whether you're a marketer, a customer, a brand, or a business.
These beauty statistics are vital for establishing your effective digital, social, and general marketing strategies, and they are essential for businesses that sell health and beauty products, as well as marketers who work for such businesses.
When it comes to effective marketing strategies for the health and beauty industry, one of the most widely used social media and discovery platforms is Pinterest.
In light of this, as part of your strategy for marketing on social media, you absolutely cannot ignore platforms such as YouTube, Facebook, Instagram, or TikTok.
When paired with Pinterest, these different channels constitute an innovative marketing strategy.
In the article, there are a lot of essential statistics regarding the health and beauty business for the year 2022 that you can use as a starting point for your work.