Are you looking for instructions on how to make a business logo for free?
Creating a professional-looking corporate logo that appears exactly how you want it to or that precisely symbolises your brand might be difficult. This is owing to the fact that a startup founder may be skilled in business but not in design.
Choosing a professional logo service, on the other hand, is costly. As a startup firm, it's critical to keep costs low and focus on marketing.
To assist you, the following post is the best tutorial for entrepreneurs or bloggers who wish to create a logo in a few clicks with a simple, non-technical tool.
The best part is that you'll be able to do it for free, with no upsells at the end to push you to pay for a paid plan simply to have your logo.'
We have shared the detailed Themeisle review with pros, cons and features and our final verdict.
How to make a Business logo for free: Step By Step
1. Consider your brand's aesthetic.
Your brand aesthetic is the visual look or presentation of your website that is intended to influence user behaviour.
Aligning your web design with your brand identity is determining brand aesthetics. A university library website, for example, is likely to feature few graphics.
Consider the answers to the following questions in this step:
Do you prefer a simple logo or one with a lot of details?
Which colours would you like to use?
What typeface would you like to use?
Are you looking for a headline and a subheading? Or are you only looking for initials? What text would you like to see on your logo?
You'll be able to customise all of this information in the next phases. However, knowing what you're looking for before you use the tool is beneficial.
2. Launch Themeisle Logo Maker for free.
Now that you've got a project to work on, it's time to start designing your company logo.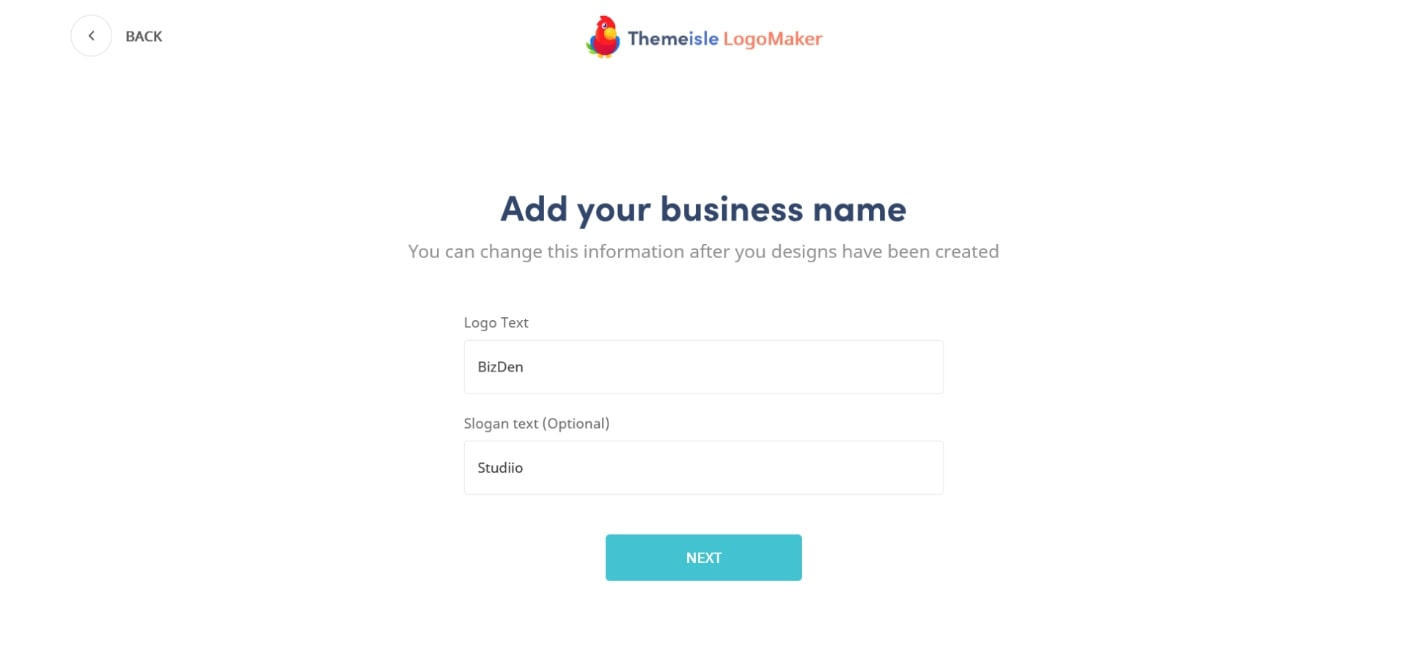 Themeisle is a logo creator for businesses. Although there are many logo makers to pick from, there are only a handful that are free (and many of the tools that advertise themselves as free force you to pay to download the actual logo file).
We offer an in-house logo maker to assist business owners in creating logos for a completely free solution.
Go to the Themeisle Logo Maker and click the Start Designing Your Logo button to get started.
Next, type in the text for your company logo and a tagline that best describes your website. For example, if your online studio is called BizDen, your motto text should be "studio."
3. Select a logo template for your company.
This is where you'll apply the brand aesthetic you considered in the previous phase.
As soon as you press the search button, the tool will present you with a number of logo templates from which to choose.
Choose the finest logo template for your company from the available possibilities.
4. Make your company's logo unique.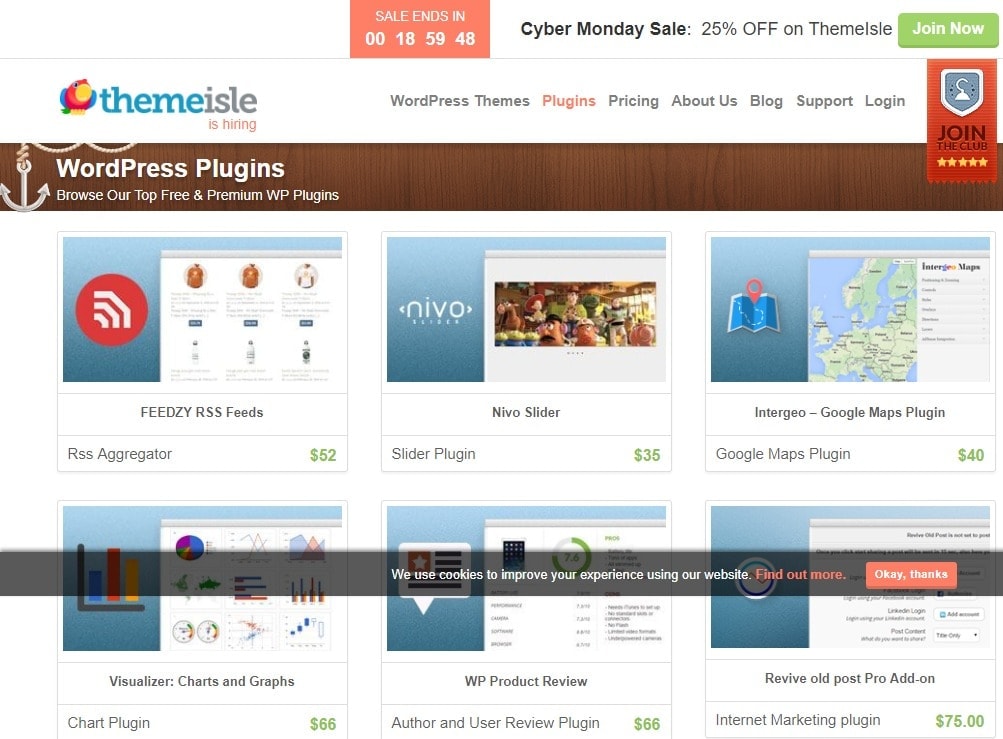 A significant benefit of using a logo creator to create your logo is that as a business owner, you can immediately project your vision onto the logo tool. The Themeisle Logo Maker can assist you with this by providing four different customisation options:
Logo
Typography
Layout
Colors
Let's have a look at them…
There are over 50 different logo icons to pick from. All of these icons have been created to fit into a range of niches.
 Logo
Despite the fact that the logo maker tool is pre-optimized for the template you choose, you can still change the typography if you wish. The following can be changed in the typography section:
You'll still have the option to edit the text in the logo/slogan.
Font size — For your logo, you can choose between 12px and 46px.
Font family – There are over 30 different typefaces to pick from.
Colors
One of the most effective strategies to improve the appeal of your company logo is to choose a good colour scheme.
You can alter the backdrop colour or the logo colour to make the logo more bright and attract more people to your brand. You may also choose multiple colours for the logo text and slogan text using the tool.
 5. Save your logo to your computer.
When you're satisfied with the design, click the download icon in the upper-right corner. You will receive a zip file containing the logo.
The finest thing is that it will cover all formats in high-resolution without charging extra. In addition to the default, your logo zip file will include the following variants —
High-resolution wallpaper for WordPress, Pinterest, Linkedin, Instagram, Google Apps, and Facebook.
Favicon
Transparent
Conclusion
Now that you know how to make an excellent business logo, it's time to launch your business website.
Use Themeisle logo maker for the same and see if that works for you.