Run Your Site Faster- 3 Amazing Tools 
Speed Up Your WordPress Site: Consider these three unique tools that are going to help you increase your site speed like crazy! 
It's a top-rated website speed enhancement tool that optimizes your site performance to test your website speed. Just enter your website's URL and press the Analyze button to generate an instant report of your website. 
Have a report of the Yslow Score 

Page speed score 

Loading time 

Total page size 

Number of requests you're having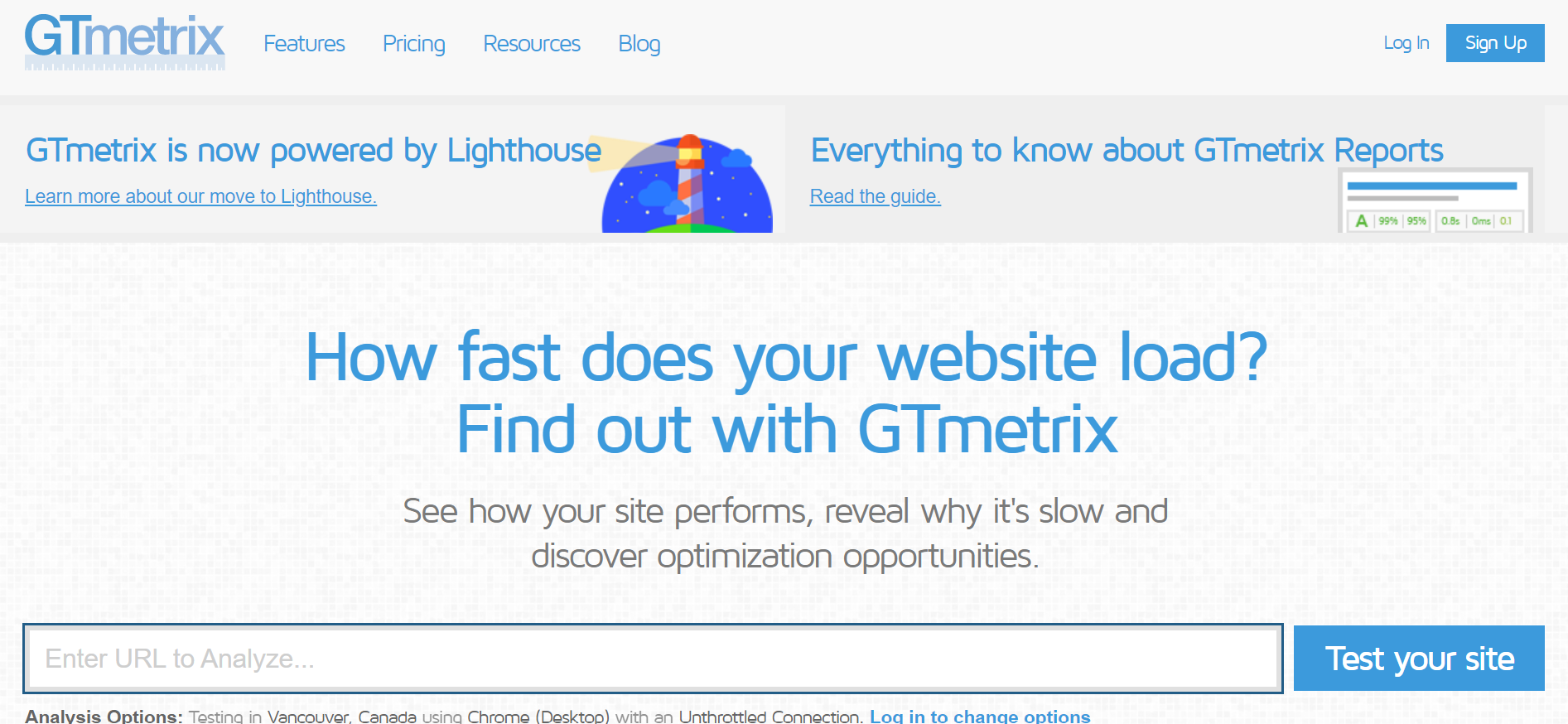 Another such free website speed test tool helps you find and test how fast your website runs. It uses almost 70 global polling locations to verify your website. You just have to enter your site's URL to have a complete analysis report. 
You can have a report of your : 
Number of requests

Page size 

Performance grade 

The loading time of your page 
They also provide you with suggestions on improving your page performance and enhancing your page speed.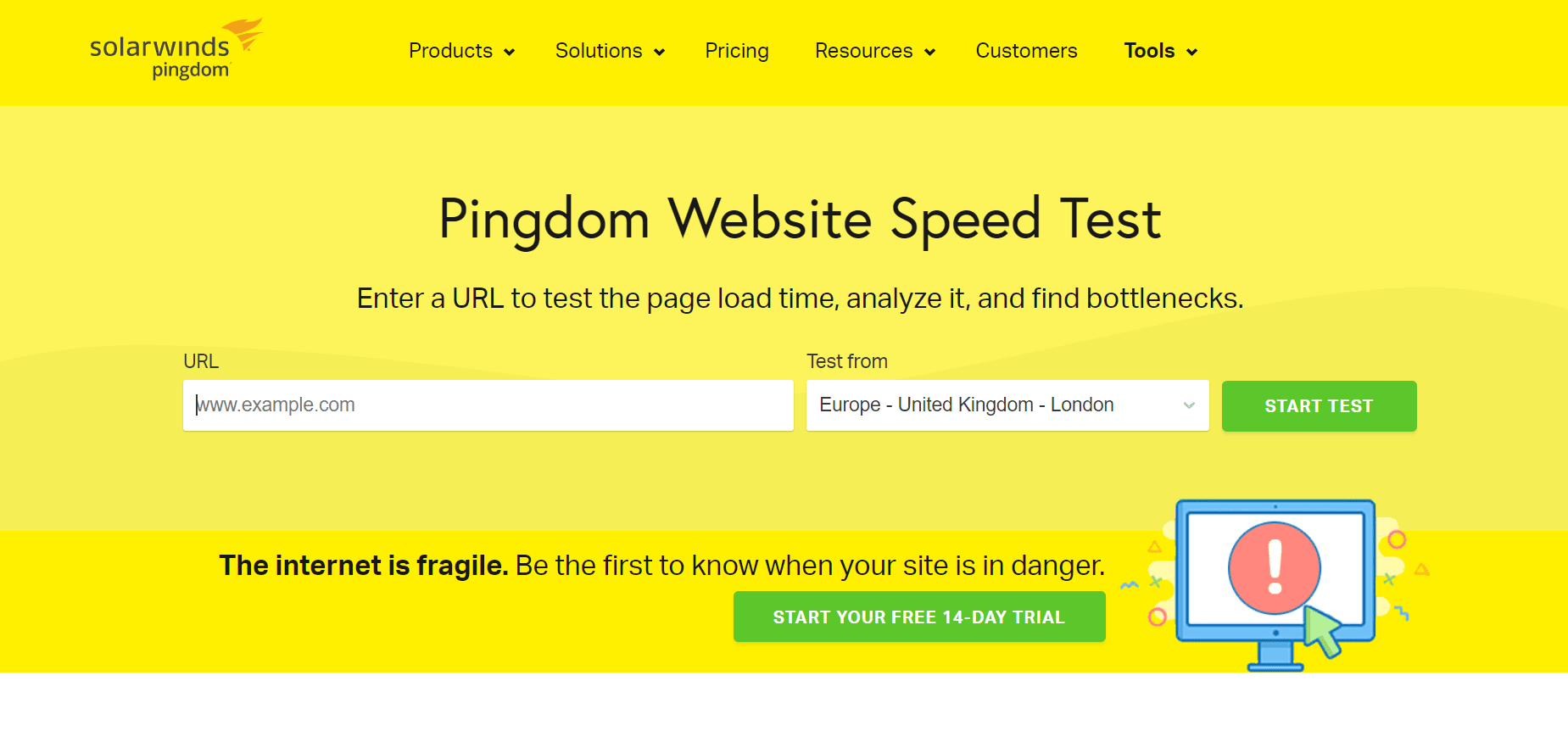 Google itself checks the contents of a website and gives you various suggestions on making your page run faster. It is a free tool for usage. 
Visit PageSpeed Insights and enter your name of the domain or enter your site's URL. Click on the Analyze button to have a report. 
It shows you a score for devices like mobile and desktop. The higher your score is, the faster and better optimized your webpage is.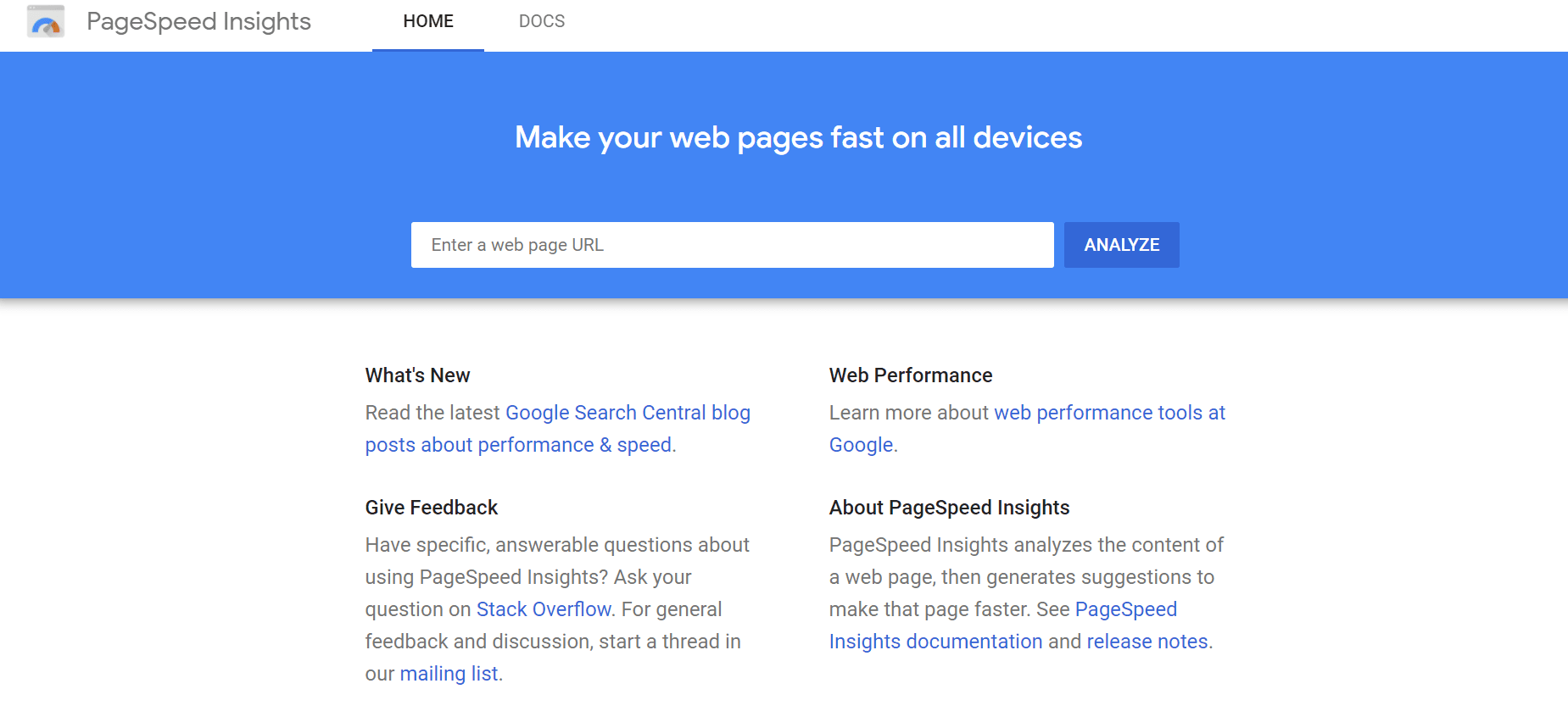 SEO and Site Speed 
Google considers your website speed as an SEO factor. You will automatically enjoy a better ranking on the SERPs if your site's loading time is less. That is, it runs faster. 
According to this study at Akamai, 47% of people hope for the page to load in under 2 seconds, and 57% of those people, 57%, will leave a page that takes more than 3 seconds to load. 
So, website speed and SEO are definitely linked. 
Benefits of Having A Better Speed 
Consider these points for having a better speed on your WordPress website. 
Get a much better ranking on the search engine results page. 

Get a better user experience. Have more people visit your page and increase your customer engagement as well. 

Better conversation rates because people will leave a site if it takes a lot of time to load. 

Have a better success of the entire website. 

And there are a lot of other benefits that can go on for eternity. 
Hence, Helps to Speed Up Your WordPress Site.
Top Hacks to Speed Up Your Site 
1. Get a Faster Web Host 
One of the very best reasons for switching to a faster web host is to get a suitable loading time date for your website. Nobody wants to wait for an eternity just to watch a site load. 
These things make out how fast your web host is. 
Check the type of hard drives it uses. 

Dedicated resource

Cloud hosting web hosts loads much faster 

Encryption by HTTPS 

If it uses CDN 
These are the two excellent examples of web hosting platforms we have for you. 
The dramatic increase in site speed. Their business plan costs $24.99 per month, and with it, you can host up to 5 websites with a bandwidth of just 100GB. 
The professional plan costs $49.99 per month, and you get the ability to host 15 websites with a bandwidth of 200GB. Also, get an additional space of 20 GB on disk space. 
The elite plan costs $99 per month, and with it, you can have up to 35 websites with unlimited bandwidth. Also, you get additional disk space of 40 GB. 
They offer you a 30-day money-back guarantee. You can always expect your money back within just a month if you are not satisfied with them. Hence, Helps to Speed Up Your WordPress Site.
Looking for the WPX hosting discounts. Check out the latest WPXHosting Coupons & Promo Codes to save up to 55% on WordPress hosting.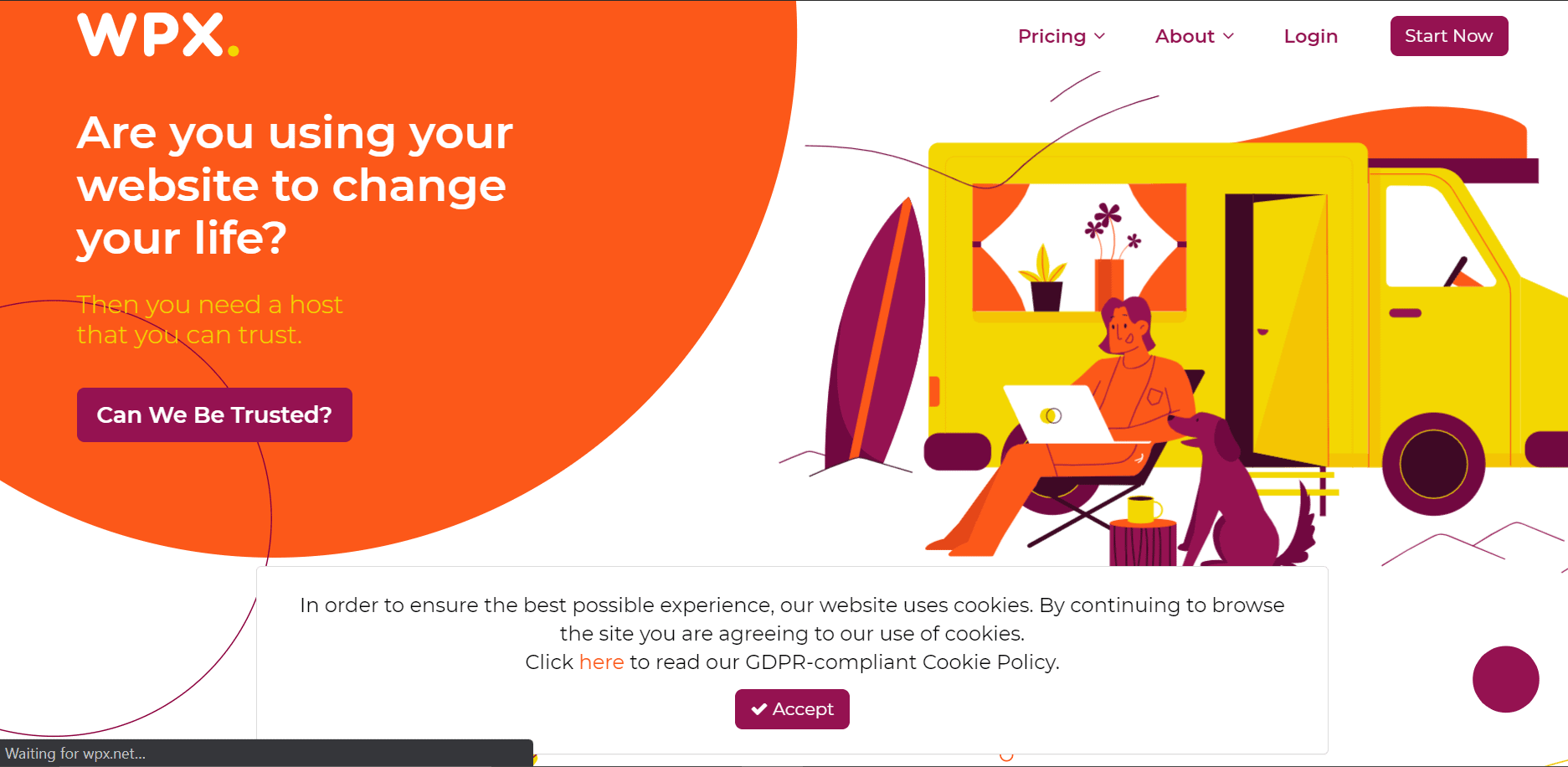 It is the official recommended web host by WordPress itself. It hosts more than 2 million web pages worldwide and gives you features like unmetered bandwidth, SSD storage, and free SSL certificate. 
The plans include basic shared hosting, plus shared hosting, and choice plus shared hosting plans. Hence, Helps to Speed Up Your WordPress Site.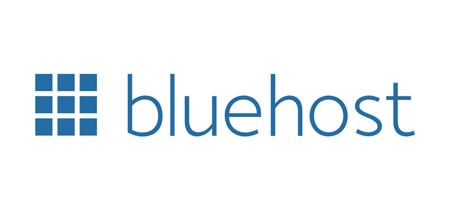 2. Caching Plugin 
Your website acquires information from a lot of places before they are even given to your visitors. Caching is what we call, the temporary storage of web documents like HTML pages and images. Your web usually stores copies of web pages that you have recently visited. 
You can enable page cache by installing any kind of caching Plugin like the W3 total cache. One such example of a plugin is the WP-Rocket Plugin. 
With it, you can : 
Remove all cache files from your websites with just one click 

Purge OpCache content which improves PHP performances. 

Regenerate critical CSS 

Start cache preloading 
3. Image Optimization 
Images take up a lot of sizes and create a burden on the website's Database. It results in a slower page loading time. 
If you use too many images, it'll always create a problem for your loading time. 
In this case, you can either resize your images before you upload them into your library, or you could use plugins—for example, the ShortPixel Image Optimizer. 
4. Enabling Grip Compression 
You could use a caching Plugin that assists you with gzip compression automatically, or you can just add the .htaccess code file to your root directory. This code is exclusively for enhanced users to want to avoid using an extra plugin. 
5. Use A CDN 
The content delivery network or the CDN is how you're getting visitors from all over the world. It delivers your content efficiently to a global audience quickly and based on the respective geographic location. 
A CDN enables the user to map their closest static content via java files, thereby ensuring the shortest possible distance for all your data to travel. 
It ensures your visitors see or download data from servers closest to geographic proximity. Using a web host like WPX Hosting means you will get free access to a global CDN. 
6. Databases Optimization
A WordPress site has much unwanted stuff like trash, spam comments, unapproved data, stale data, trackback, and more. These things loaden up your site. It would help if you were clearing them out at regular intervals. 
The Plugin called WP-Optimize optimizes your Database so that it cleans your databases, compresses your pictures, and caches your site. 
Quick Links:
FAQ's | Speed Up Your WordPress Site
👌Why is my WordPress site loading so slow?
The most common reasons your WordPress site is slow to load are: Slow or poor quality hosting that doesn't match your level of traffic or site. No caching or caching plugins in place. You have a high traffic site but no content delivery network (CDN) to reduce the load on the hosting.
🥰Do plugins slow down WordPress?
The fact is that every line of code you add to WordPress will increase your loading times. And all plugins slow down your site, but for some well-built or small plugins, the performance impact is negligible. ... When installing plugins, you must test your WordPress website both before and after.
👉Why is my website so slow?
The cause of slow servers usually lays with the web host. You could be having a slow site because you are hosted on free web hosting. You are on a low-quality hosting service with poor support. Or your site needs a higher spec hosting account with more resources eg a VPS.
👍Does jetpack slow down WordPress?
Jetpack doesn't slow down your website. You might not like Jetpack, but it's not a bandwidth hog. For a plugin that does a lot, it's pretty darned streamlined. When I added the three separate plugins, we saw a much more dramatic increase in load times over Jetpack.
👉What is a good loading time for a website?
1-2 seconds In short, your website should load as fast as possible! The ideal website load time for mobile sites is 1-2 seconds. 53% of mobile site visits are abandoned if pages take longer than 3 seconds to load. A 2-second delay in load time resulted in abandonment rates of up to 87%.
👌Does Elementor slow down your website?
Elementor says the most common reasons for a slow website are your servers, media, third-party scripts, plugins, no CDN, and using a mediocre cache plugin. ... That's because Elementor adds bloat (CSS, JavaScript, DOM elements) which affect multiple items in GTmetrix and PSI.
GTmetrix on Social Media
While GTmetrix and PageSpeed Insights both use Lighthouse, there are big differences in implementation that result in different scores.

Read more about why you might see differences in various tools here:https://t.co/tS2VrFJk6g#webperformance #gtmetrix #lighthouse #psi

— GTmetrix (@gtmetrix) April 28, 2021
Google PageSpeed Insights on Social Media
When you…
😷 Mask up
👐🏼 Sanitise your hands
↔️ Maintain a distance
💉 Register to get vaccinated
… You do your bit to stop the spread of the COVID-19 virus.

Here's a reminder to keep at it, till we crush the curve 💪 pic.twitter.com/gWL1NEIRBp

— Google India (@GoogleIndia) April 29, 2021
WPX Hosting on Social Media
Remco gave WPX 5 stars via @Trustpilot https://t.co/5BizvHfBST

— WPX.net (@WPX_Hosting) March 19, 2021
Bluehost on Social Media
Tag a woman who inspires you👇
March is #WomensHistoryMonth and we're celebrating, honoring, and just plain standing in awe of the amazing #WomenWhoBuild around us. pic.twitter.com/GcUaTh2789

— Bluehost (@bluehost) March 1, 2021
WPX Hosting Popular Video
Bluehost Popular Video