Here I have mentioned some technical specs and features of the Ivory 3G Android Smartphone.
Idea: a popular telecom service provider in India has launched one business class Android smartphone. Dubbed as Idea Ivory 3G it houses powerful features at a low cost. The idea has tried to come out with the best possible specs at the best minimum price. In the due course of this article, we will be checking out the full details of Idea Ivory 3G.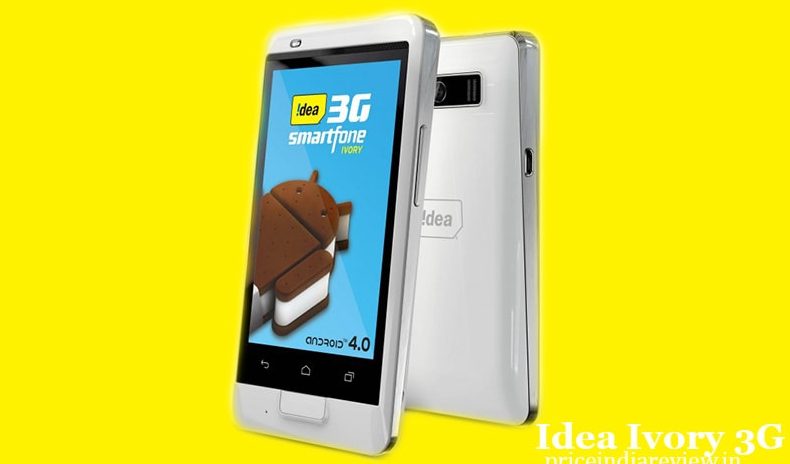 Technical features and specs of Idea Ivory 3G
Idea Ivory 3G comes with a 3.5-inch touchscreen having a capacitive touch response. It runs on Android 4.0 ICS OS which ensures good and proper use of the Google Play Store. 1GHz processor with 512 MB RAM is there which seems good for a device having 3.5 inches screen.
It is a Dual Sim smartphone that allows GSM+GSM SIMs. The idea has equipped it with a 2MP rear back camera which can be used to capture still images. As no front camera is there so you will not be able to enjoy video chats through this smartphone.
4 GB internal memory is although sufficient to store a large volume of data but you can anytime expand it to 32 GB using a standard SD card.
Bluetooth, A-GPS, Wi-Fi, 3G connectivity tools allow easy sharing and connectivity. It houses a 1300 mAh battery which comes with pretty good backup time for all its operations.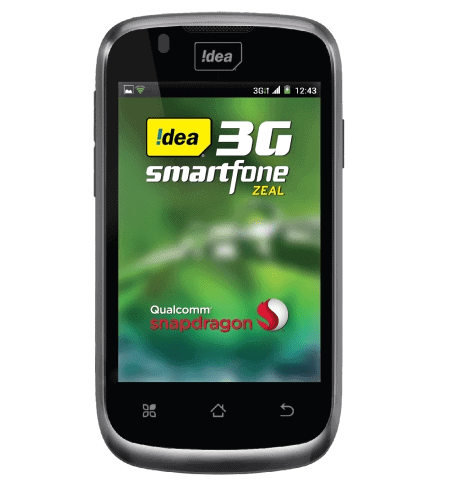 So Idea Ivory 3G comes with:
• Dual SIM
• Android ICS OS
• 3.5-inch screen
• 1 GHz processor with 512 MB RAM
• 4GB onboard memory
• 1300 mAh battery
Price and availability
Idea Ivory 3G is launched with Rs. 7,499 cost. You can purchase it from various online and offline stores across India.
Idea Ivory 3G competitors
Although it is a low-cost smartphone it still misses lots of important features like a front-facing camera, a bit big screen, etc. Recently Lava has launched the Xolo A500 smartphone with Rs. 6,999 price.
It is equipped with a dual-core processor, 4.0 inches screen, and lots of other very high-end features. According to my, it is the best competitor of Idea Ivory 3G.
Quick Links –