Let's learn how to add Google structured data in the WordPress theme in this blog.
Heard of "Structured data" on WordPress? If not, then it's probably the best time for you to get your ears over here. Because this thing, is the next level of SEO, and the best part is, it's not saturated yet!
So yeah that's what this guide is going to be about. I'll be showing you How to add Google structured data in WordPress Theme.
But before that, let's get into some basics, because that's what I always do, right? I'll be explaining to you what structured data exactly is, and then I'd be showing you how to implement it over on your blog.
What is Structured Data:-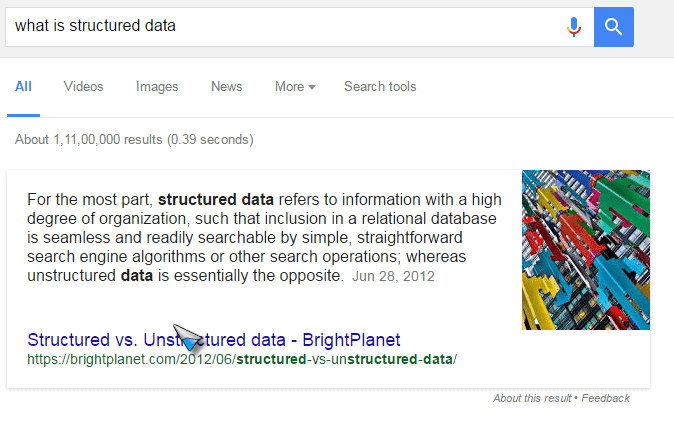 I can't explain to you any better what Structured data is than the above screenshot can. See the unique snippet that's popping up?
A box, with a clear explanation and image of the Google Query? That's what structured data is! Now, this is just one of the possible snippets and forms of how structured data can appear on Google.
There are various other forms and ways in which the structured data can generally appear. For eg., it might be a list, a box, a checklist, or anything. Here's another example for you:-

But the bottom line is, "Structured Data", is just "structured data". Yeah, that's how simple it is. It's data, which is highly structured, highly organized. Simple as that.
Now that's a definition of it, but how to make your search results come up there is a completely different story! And that's exactly what I'd be explaining here today.
What does it Mean for Search Engines:-
Search Engines, don't give a heck about how your data "looks" to the human eye. For the search engines, it means adding an advanced level of information to the HTML file of your page to explain better to the search engines what the page is about.
Yeah, means if you implement additional methods and ways to tell Google in a better way, in an organized format, about the information that your page contains, then it's structured data.
And Google loves "organized" data, that's why structured data comes on top of other results on the search engines. So for you, it's a good thing that you should have your data structured!
It'll not just "rank" higher, it'll also look good.
Is it Hard Adding Structured Data to Google?
A legit question, "advanced" level of HTML codes? Telling Google in a "better" way about the page? All of this sounds so complicated! (And it is!)
But, thanks to all the plugins available out there in the market today! They make your job as easy as playing Pokemon Go! (Ah! That's probably harder, yeah what I mean is, adding structured data to WordPress is comparatively easier!)
So bottom line? It's extremely easy to accomplish.
Here's What You Can Use Structured Data Snippets on WordPress For:-
Reviews and Ratings
Products
People
Recipes
Businesses
Events
And a lot of other things depending on the plugin.
How to Add Google Structured Data in WordPress Theme:-
We would use third-party plugins to accomplish the job. They make it extremely easy to do just about anything on WordPress.
Adding codes manually to your HTML file would need lots of knowledge of HTML and PHP and other stuff. Additionally, it would consume more time.
While you can accomplish the same goals in seconds with the help of these plugins. And most of them are free! I'll just show you step by step how to do it using any one plugin, and then you can follow the steps with any other plugin. (The steps with any plugin, are 99% similar!).
Adding Google Structured Data using All In One Schema.org Rich Snippets:-
Why this plugin? Well yeah, I agree there might be "better" plugins. But here's why I'm using this plugin:-
It lets you use the plugin for "any" kind of post! Be it a review, a list post, or anything else! So it's an "all in one" plugin.
It's free!
You get other "specific" plugins out there too, but they're made for "specific" purposes, like maybe specifically for a review, or specifically for music or something! But this one is "all-in-one" so yeah let's proceed.
Download All In One Schema.org Rich Snippets.
Once it's downloaded, go to your WordPress Dashboard and click on Plugins>Add new.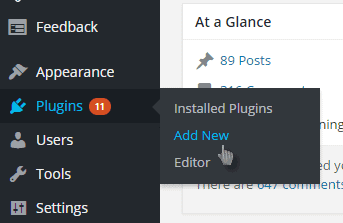 Click on Upload Plugin.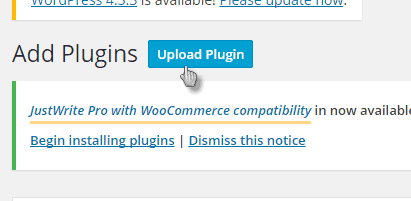 Choose the plugin you just downloaded and click on Install now.

Once it's installed, click on Activate Plugin.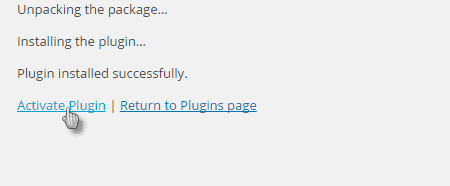 Half the mission is already accomplished! You can now use the plugin to add structured data to your WordPress posts. Here's how.
Once you install the plugin, you'd see the "configure rich snippet" option on your Add New Post page. Meaning whenever you write a new post, you just need to scroll a bit down, and you'd see something like this.

Then just click on the drop-down menu, and you can select what kind of snippet you want to add to the article.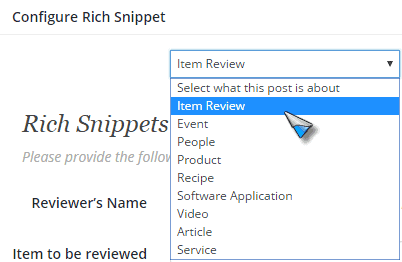 Once you select that, customized options for the snippet would come up and you can just fill in the details as per your post.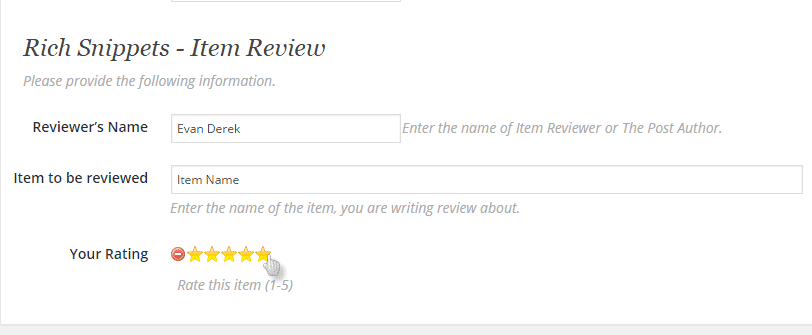 Done!
Quick Links-
Final Words:- How To Add Google Structured Data In WordPress Theme?
So that's How to add Google structured data in WordPress Theme. It's easy, isn't it? All you have to do is, install the plugin, and done! Fill in the details you want to show in the article, and finished.
I tried my best to make this piece as easy and simple as I can. But in case I missed something, I'd seriously love to hear about it in the comments.
Or if this piece helped you out, I'd love it if you hit the share button.