In this post, we are going to discuss the Keeper Password Manager Review.
The main reason to use a password manager is so that you don't have to remember different, strong passwords for every website and app you use.
But it's also important that you can easily get to your passwords from every device you use. Keeper Password Manager works well on a huge number of platforms and browsers.
It also has great features like strong multi-factor authentication, a lot of ways to share, useful auditing tools, and a full history of all passwords.
The keeper was chosen by the editors as the best password manager. So, let me explain to you in detail why Keeper Password Manager is the ultimate solution for ensuring cyber security.
 Keeper Password Manager Review: What Is a Keeper Password Manager?
How often have you gone to a website you haven't been to in a while and found that your password doesn't work?
You have to go through the tiring process of recovery and also have to remember the new one. All of this can be avoided if you use an app to store your passwords.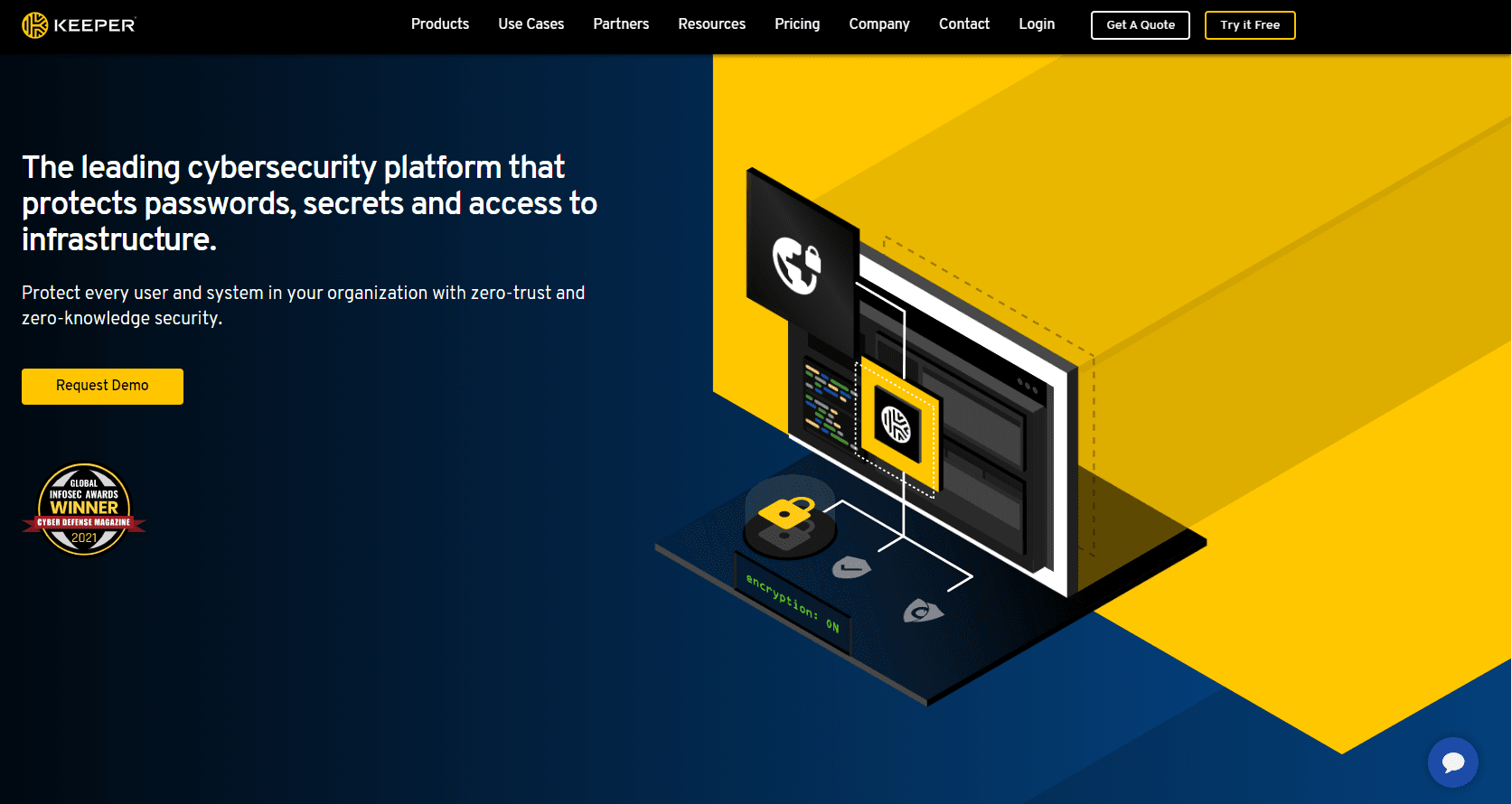 Keeper is a great password manager with the best security, flexibility, and customer service in its class.
Plus, its easy-to-use interface makes it easy to keep everything, like your credit card numbers and other personal documents, in one place. This detailed guide will show you everything it can do for you.
Keeper Chrome Extension
Installing the Google Chrome extension is another useful way to use Keeper. Keeper automatically fills in passwords for you and protects them. In addition, users can:
Create passwords

Maintain confidentiality of files

Password sharing

View your access history 

Multi-account switching made easy 

Synchronize passwords
Keeper Mobile Apps
We spend a lot of time on our phones, so there is a Keeper app for both iOS and Android. It can be used as a desktop client or as a web extension, and many Keeper reviewers say it's extremely easy to use.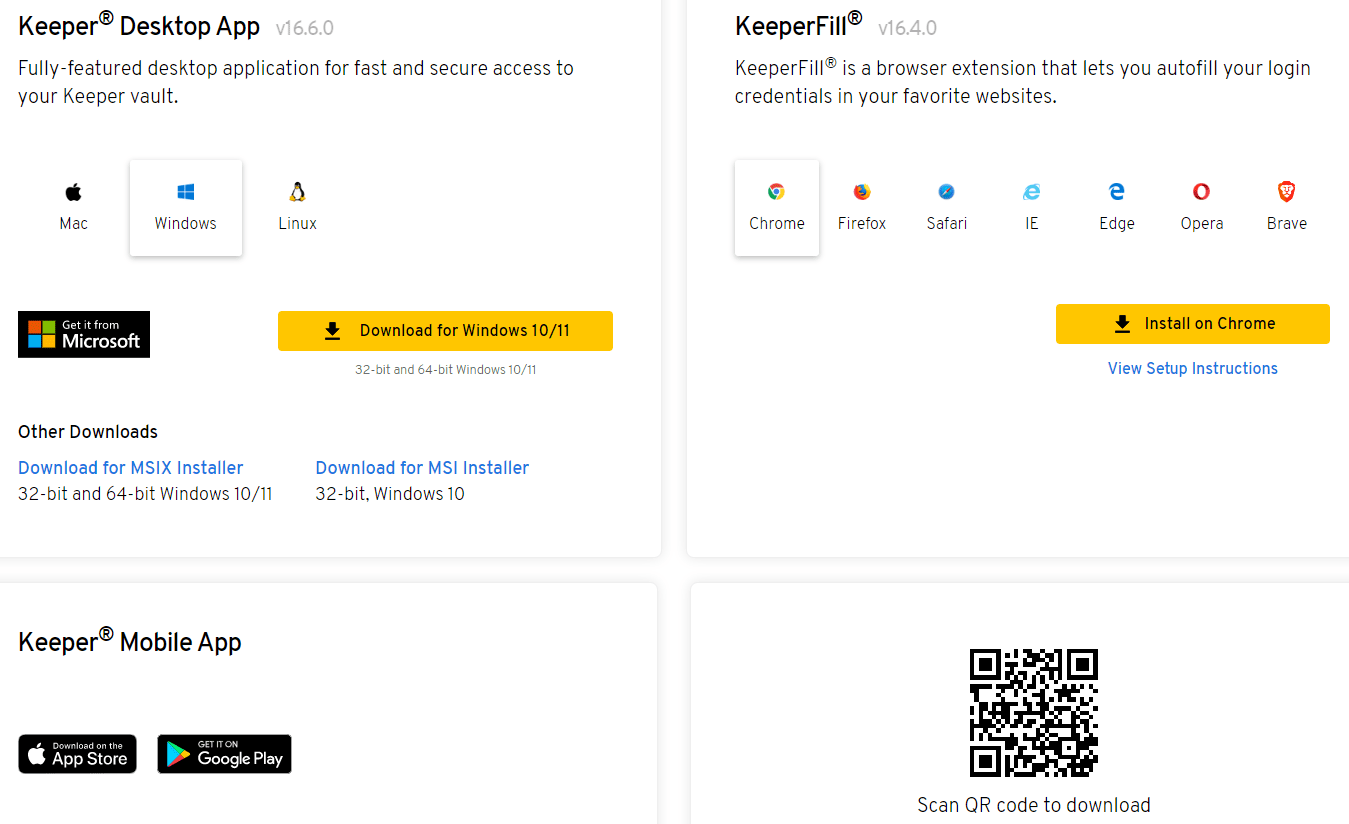 Use your email address and master password to log in and get access to:
Vault

Identity and payments

Chats

Security audit

2FA codes

BreachWatch 
A password protection app that's one of the best on the market today. The interface of this app is sleek, and when it is synced across all devices, it is effortless to use.
Customer Support
Keeper offers customer service via email, phone, and live chat 24 hours a day, 7 days a week. A chatbot will greet you when you use the live chat.
After you type in your email address, you can talk to a customer service rep. We found the team to be helpful and quick to respond.

The knowledge base has user guides, a list of frequently asked questions, and the option to check the apps to see if the system is down.
If you want to find out more, you can sign up for a free Q&A webinar. There are also tutorials, blog posts, and a library of resources to use. We're not surprised that other Keeper reviews agree with us that customer service is very good.
Quick Links:
Verdict: Keeper Password Manager Review 2023
My review of the Keeper password manager shows that it is one of the safest tools for managing passwords on the market today.
By using PBKDF2 and HMAC-SHA256 to encrypt passwords and other sensitive information, it will always be safe. It's a good choice for individuals, families, and businesses because it works on more than one platform.
It has a simple interface that is easy to use. On any device, it's easy to store passwords and credit card information and use the auto-fill feature. With just a few clicks, users can save time and make passwords.
Some of the features will have to be used separately. Some are free, but you have to pay for others, but the website doesn't make it clear how much they cost. Some users have also said that auto-fill pops up at random and not where it should.
Still, this review of Keeper password manager shows that it is a great tool. I think the price is very fair for everything that Keeper has to offer.