LastPass Review: I have a strong compulsion towards my privacy. Hence, it is challenging for me to trust anyone for it. I can make no compromises as well.
This is why the Last Pass is my only option. Here is why. If you have several important accounts, it is pronounced that you cannot keep the same password for each of them.
It is also not possible to remember or write your passwords down, which is why you would need Last Pass. It will store all your encrypted passwords, on its cloud, within a protected server. You can also use it as a plug-in option for most extensions, your PC, laptop, and mobile phone.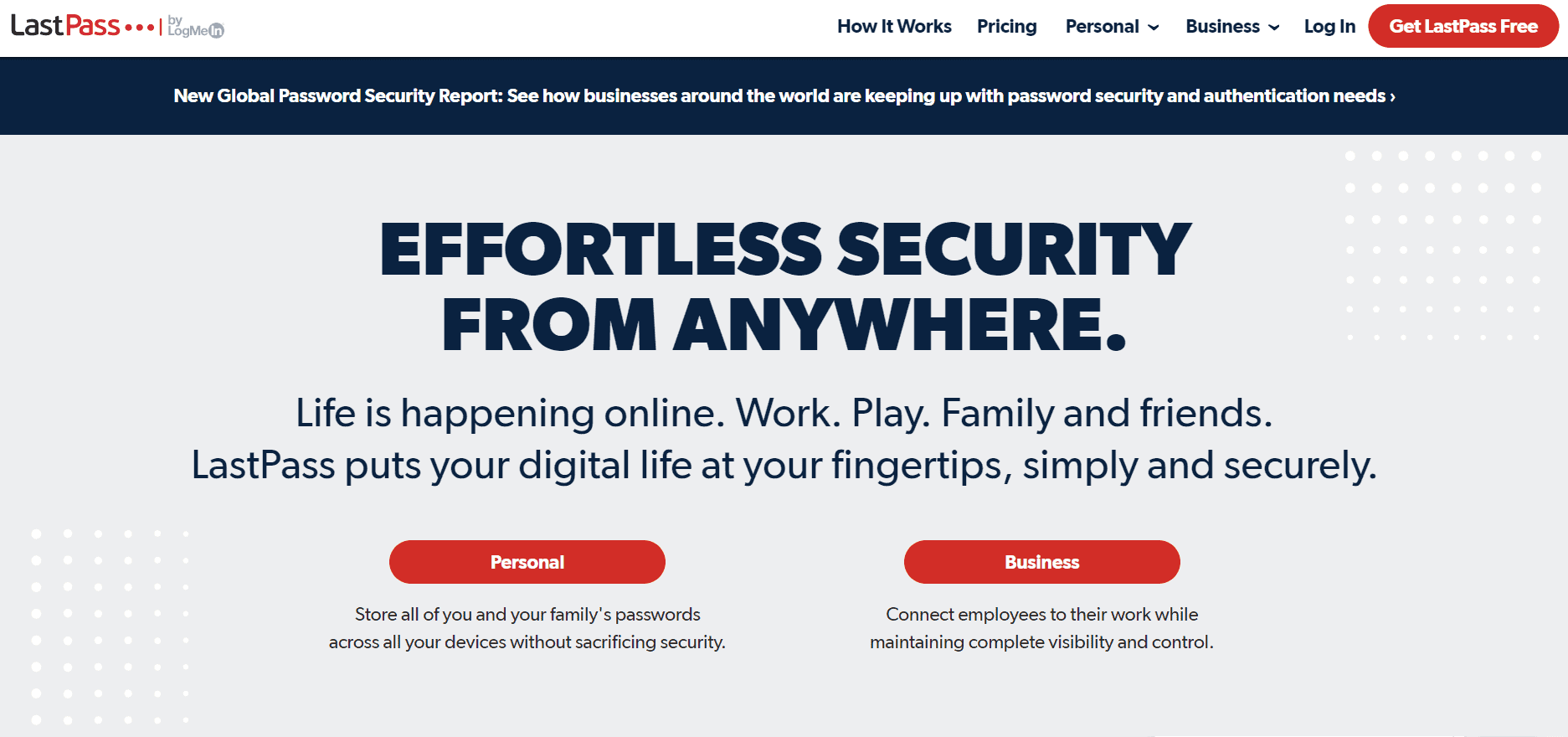 Features of LastPass
Security
 LastPass has all of the essential security features needed to keep user data secure, including:
An encryption system of 256-bit AES 
The facility of Zero-knowledge architecture.
Many two-factor authentication options.
High-security tools, such as those used in banks and intelligence agencies, use 256-bit AES encryption since it has never been cracked.
Furthermore, all of LastPass's user information is encrypted on the system level. A customer's master credential (which is used to encrypt and decrypt data) is never retained on the company's servers.
LastPass is a "zero-knowledge" password manager since it uses local cryptography, which means that not even business personnel can hack the password vault.
Finally, the verification requires the use of a second factor to confirm a user's identity, preventing unauthorized access to data on a separate computer.
Some additional tools are also available on hold, such as:
Feature of auditing password protection.
A secure login exchange.
A variety of account recovery tools are available.
Access in case of an emergency.
Although the best password managers provide password management auditing and password exchange, few rivals offer identity restoration and emergency access.
Account recovery allows people to access their LastPass login wallet if they lose their master password — account recovery isn't available in certain password managers. As a result, if you forget your master password, you won't be able to enter your passwords or other files.
LastPass has the most recovery solutions out of all the top contestants, including Text message recovery and a one-time login rescue.
LastPass is, in general, one of the safest and feature-rich password managers available. 
It includes all of the necessary security features and many additional resources that enable users to safely exchange passwords, verify the quality of their passwords, and restore access to their vault in the event of a broken master password.
LastPass also has a mobile vault as well as a desktop version for Windows and Mac iOS and.
All are user-friendly, and adding, customizing, and deleting entries is a breeze.
LastPass allows people to store passwords, notes, emails, cards and bank accounts, driver's licenses, passports, insurance plans, social security keys, and health insurance information, among other things, databases, servers, SSH keys, and program licenses, as well as network passwords, email addresses, instant messenger info, and memberships. Due to the lack of customization options in these entries,
LastPass also provides the possibility of creating a completely personalized object.
If you wish to add new entries to the vault it is quick and straightforward.
Click the red '+' button on the dashboard, select the details you want to add and enter your details.
Bear in mind, however, that adding passwords with the chrome extension is much easier — the extension promises to store login credentials automatically, each time you log in.
LastPass also has several security and organization options.
You can use the feature of auto-login and auto-fill for complex passwords directly from the vault while editing objects; for example — often, it's easier to disable certain features for security purposes.
It allows you to update specific passwords in LastPass without logging into websites and changing them manually.
The automated password developer is accessible for around seventy prominent websites, including Twitter and Facebook, and can be accessed when you are editing your passwords. This option isn't available because the web doesn't help it.
Its browser extension is widely available on Google Chrome, iOS Safari, Firefox, Microsoft Edge Opera, and Internet Explorer.
All of LastPass's essential features are available via the browser extension, including the ability to check your full password wallet, access all of your saved objects, add or delete entries, and launch a site.
LastPass's code/password generator is simple to use and provides a variety of options for creating safe passwords.
The password creator can be accessed via the dashboard or the web browser.
When applying new passwords in the LastPass web wallet, you can't use the password generator. For that, you will need two-factor authentication.
Users must validate their identities with the second type of authentication, such as a code or a fingerprint scan, to use two-factor authentication (2FA). As a result, you'll need to input your master password and then enter a code or scan your fingerprint any time you try to log into your account.
LastPass has a wide range of two-factor authentication solutions.
Authenticator from, or Gri, Duo Security Toopher,  and Microsoft's  Authenticator are among the third-party authenticator apps that work with LastPass.
Bear in mind that Salesforce purchased Toopher, and it is no more welcoming new customers, but users who used the software before the purchase will still use it through LastPass.
LastPass authenticator is included in all the LastPass plans, and it accepts three separate strong authentications: Six-digit passcodes, Text message codes, and push notification alerts.
Compatibility with the USB verification YubiKey as well as fingerprint and intelligent card scanners is included in LastPass's premium plans.
Center for Sharing 
A security ranking and dark network tracking are included in LastPass's Security Dashboard.
There is a security score that evaluates the reliability of all credentials in the vault. At the same time, dark network surveillance notifies users if the vault's addresses have been hacked as a result of a security breach.
Account Recovery
If you lose the master password you generated while creating the account, LastPass has several choices for recovering your account.
Few password managers only have a few account recovery methods, but LastPass has a lot more than any of its rivals, and they're all straightforward to install and use.
The following are the recovery options for your phone, as provided by LastPass:
   

Account recovery for mobile devices

: If you lose the master password, all you need to do is quickly verify your identity on the smartphone app screen, from where you log in using Fingerprint Scanner or Face ID and then create a new password. The master password that you just generated is compatible with all smartphones, irrespective of their brand.

   

Hint for the master password LastPass:

This will give you a clue, which will be mailed to you so that you can recall it.

   

SMS Retrieval:

In Account Settings, you can add your backup number, where you will receive a key to get your account.

   

Get the old master password back:

You will only restore your account using your old password if you changed it in the last thirty days

.

   

Recovery OTP:

Whenever you log in to LastPass with the help of a browser extension, LastPass will generate a one-time recovery password. You can use this to reset your password.
Emergency Access
If you need to reach your LastPass vault urgently, you should give emergency access to a trustworthy contact.
To allow emergency access, enter your trusted contact's email address and choose a wait time ranging from "instantly" to "thirty minutes."
LastPass has applications on both iOS and Android devices.
All I had to do on my iPhone and Android was download the app and submit my username and master password. I could also change my login settings right away, allowing LastPass to recall my email address (enabled by default) and a master password (disabled by default).
LastPass Customer Support
For general issues, LastPass has some decent customer service solutions, but getting in touch with the support staff is a little challenging.
LastPass's support hub has a discussion site and a good set of instructional materials, "How To" tutorials, and FAQs. On the official site of LastPass, there is also a chatbot, but only questions can be answered with simple questions.
Additional Features of LastPass
Apart from the features that have been discussed so far, LastPass has some additional features that I would like to point out to you.
Restriction to one country.
Receiving OTPs on your devices.
Monitoring over the Credits.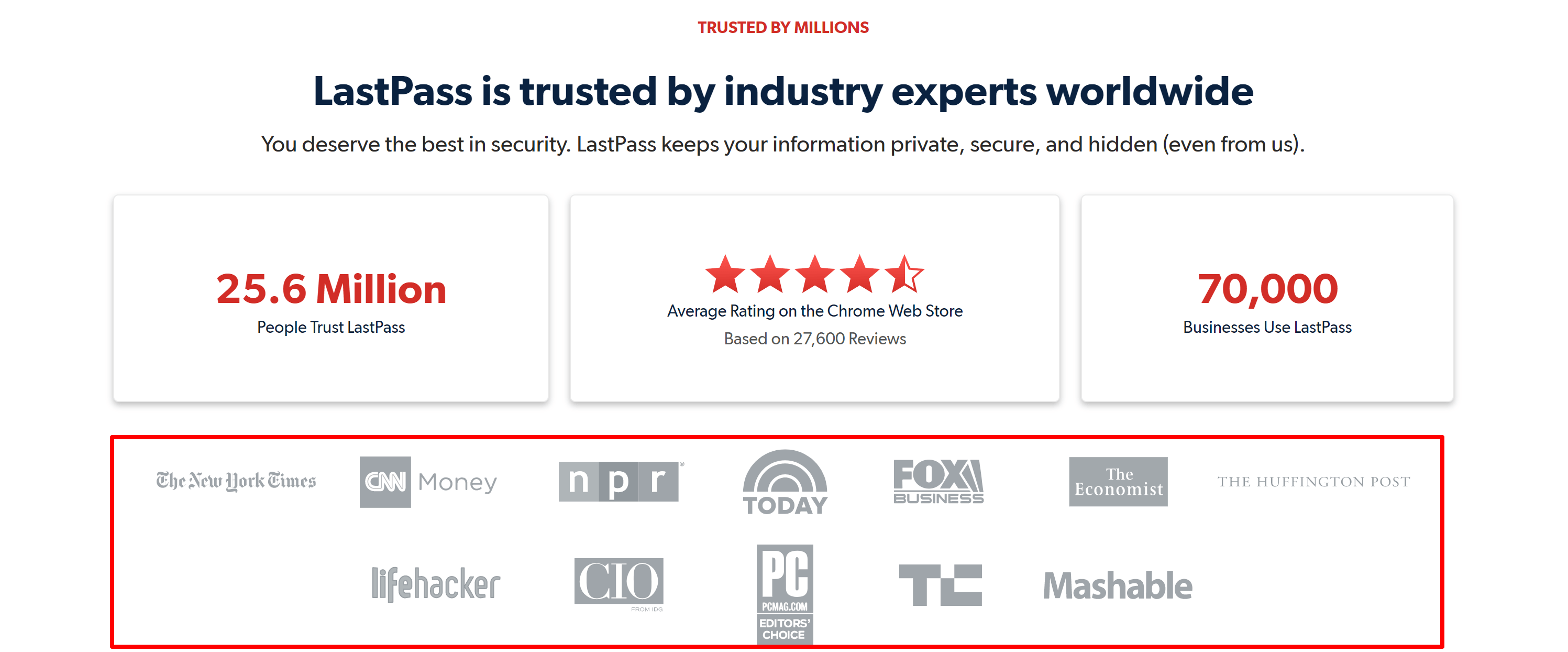 Pricing of LastPass
Consumers can choose from three separate LastPass plans free, premium, or family. The Free version contains all of the regular password manager functionality and a few extras that other platforms charge for.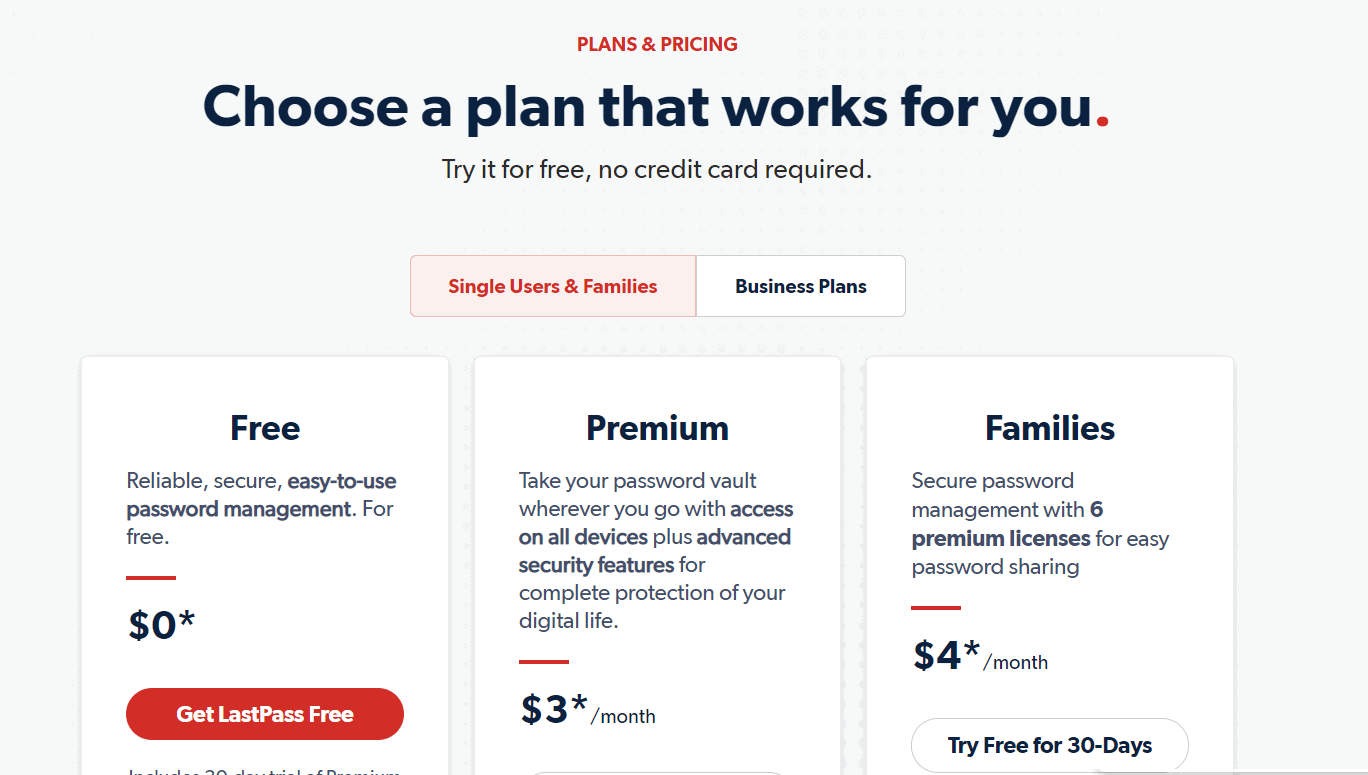 LastPass's free app includes:
Auto-filling.

A password generator.

One-to-one sharing.

Stable notes.

A password strength report.

Support for mobile devices.
Free users could previously sync passwords across all formats supported by LastPass, including mobile and desktop. LastPass will also encourage unlimited users to merge passwords among computers (browsers, desktops, and laptops) and mobile devices (phone, tablets, and smartwatches).
The rate of LastPass Premium is thirty-six dollars a year.
You get one-to-many sharing, advanced multi-factor solutions (like YubiKey support), Emergency Access capabilities (password inheritance), dark network tracking, priority tech support, the LastPass for Software app, and 1GB encrypted file storage in addition to all the features of the free edition. Previously, people may use Emergency Access software for free.
LastPass Family is the top level for non-corporate clients, and it pays forty-eight dollars a year. LastPass Family members have access to six LastPass Premium permits, unlimited private files, and the LastPass group dashboard.
The prices of LastPass' Premium and Family editions are comparable to similar versions of proprietary apps. These plans cost somewhere around thirty and sixty dollars a year, respectively.
Sticky Password Premium is twenty-nine point nine dollars a year, while one Password is thirty-five point eight.
The paid version of Dashlane costs fifty-nine point nine dollars a year. Bitwarden's Premium and Family plans are considerably less expensive, costing just ten dollars and twelve dollars a year, respectively.
Quick Links:
👉Do you feel that LastPass is safe?
To answer this question, I can tell you with absolute certainty that I do not recall when I started using LastPass. It is incredibly safe. None of their team members can have access to anything that is stored in your vault. And it is almost impossible for anyone to break into your account.
👌Can I use LastPass for free?
Yes, you can easily use LastPass at no cost!
👏If I ever forget my LastPass account, can I recover it?
To amuse you, I would like to present you with a fact. Out of all the password managers that I have seen or used, LastPass has the most options to recover an account. Yes, it is effortless to recover an account.
😍Can I share my password with my wife or son?
Yes, you can easily share your password with anyone you want. If you are a premium user, you can share it with as many people as you like. However, if you are a free user, you can only share it with one person.
🤔Did LastPass get hacked?
Has LastPass ever been hacked? LastPass experienced a single security incident in our 10-year history, back in 2015. Bottom line, no encrypted vault data was compromised.
🔥How safe is LastPass Password Manager?
Yes, LastPass is safe, secure, and easy to use. It uses bank-grade 256-bit AES encryption to ensure all passwords are stored safely, it has a zero-knowledge policy, and it includes many advanced multi-factor authentication options for extra layers of security.
[abteam]
Conclusion | LastPass Review 2023
A clean rap sheet isn't the mark of a decent privacy tool. It refers to how an organization handles accidents and vulnerabilities.
Do they inform the public in a timely and open manner? What was the extent of the damage to users? Do they make repairs efficiently and use what they've gained to make long-term improvements? 
From personal experience, I know I can truly trust LastPass at all times.
LastPass Popular Video