How do you intend to monetize your blog?
While I wish I could confidently respond "yes!" to that question on behalf of every blogger out there, the reality is that I can't.
It's often believed that if you can write effectively, you can make money from your blog. But that's not how things normally go! Successfully making money from your work requires careful planning.
Making money off of your site or blog doesn't have to be difficult. It is not necessary to develop your own goods. Writing about items and services you already use and like might be a great way to make money online. Affiliate promotion describes such an approach.
There is a tonne of fantastic businesses that want to team up with bloggers for affiliate marketing. Bloggers like you help these businesses succeed because your endorsement of their deals brings in new consumers.
The benefit to you is that you get a percentage of the money made from the sales that originate from your website. It's a nice perk that you may aid others by imparting your wisdom and insight.
Let's talk about how to make money blogging about the things you already love.
Money-Making Articles Every Blogger Should Write 2023
Here are four article ideas: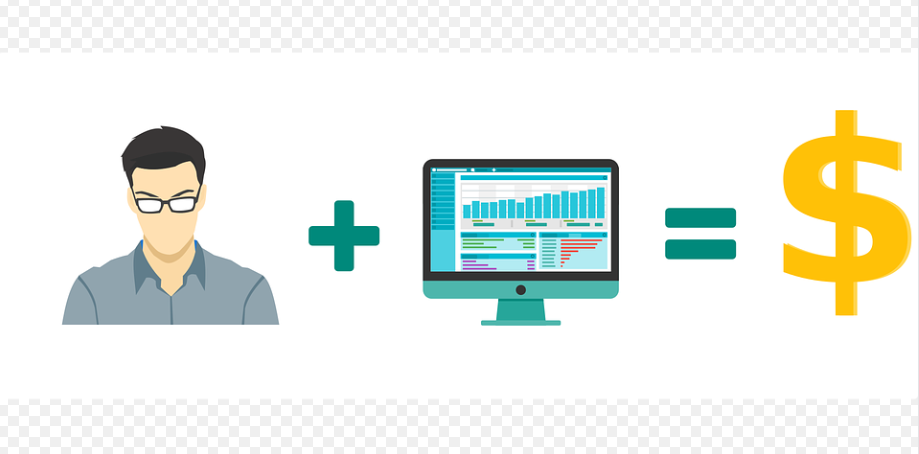 P.C: PIXABAY
1. Resource List
Making a list of your favorite resources is a great place to start when writing for profit. The resources tab in the main website navigation is common among professional bloggers.
Because people seek suggestions from their favorite blogs. A well-written reference list is likely to be checked first. What software do writers use to compose, edit, design, organize, and promote their work?
Which kitchen ninja tools do you use? Having a resource list on your site may provide passive income. They can easily find credible advice.
2. Cheapest Articles
Everyone likes a deal. Every month, people use over 1,073,568 unique keyword combinations to look for the cheapest things in various categories. The cheapest things in a specialty may do well in search.
Increasing website traffic and time spent may boost clickability. Less is more for the "cheap" items. Focus on products that accomplish the job well but are affordable. Write articles about hot deals to earn affiliate commissions.
3. Reviews Articles
Reviews are another wonderful way to monetize your website. Google reviews are widely desired. So why not? And reviewers are often ready to buy, making them a warmer lead.
They're looking for information and receipts. Assume you're considering buying Publisher Rocket. Check your credit card before you use it. Google "Publisher Rocket reviews."
You'd buy if the top articles were all free. The blogger who recommended you may receive a commission. Reviewers can do more. That's especially true when helping someone overcome adversity.
4. Comparison Articles
This brings to mind the old saying "two birds one stone." A comparative article allows you to do so. It's like double reviewing. Only this time you can choose. They wish to buy one of the compared items.
Your comparison may sway their buying decision. And you get compensated if they buy after hitting your affiliate link. In certain cases, comparison pieces outperform product reviews.
Why? It's about Google queries. Comparison keywords tend to be less competitive.
Quick Link:
Conclusion: Money-Making Articles Every Blogger Should Write 2023
Many bloggers want to make money from their blogs. A site that converts visitors into readers and customers requires time and work to build. But now you know how to use affiliate links to serve your visitors while earning money.
Always remember to research the businesses you associate with. Don't abuse your audience's trust! Promote only authentic, high-quality affiliate goods and services to safeguard your reputation and brand.
You can make money from your blog if you concentrate on affiliate possibilities within your industry and only promote items and services you use.