Hosting services may be the difference between a successful website and one that fails. You might have a website with a great deal of impressive, valuable, and extensive content.
However, it is not useful unless viewers can access it easily. Information exchange is at the core of a website's mission. You can keep your website online with web hosting. A website must therefore have an excellent hosting environment.
Taking things a step further with a managed WordPress hosting service. It is responsible for improving a website's performance and ensuring its seamless operation.
Rocket.net will be the subject of this article. Simple and straightforward WordPress hosting made simple and straightforward. We will explore its facets in depth. This article explains how it may benefit you and its perks. Also, we'll have to see if Rocket.net keeps its promises.
What is Managed WordPress Hosting?
The managed hosting service means that the hosting company takes care of all day-to-day server administration on behalf of the site owner. An organization's website is hosted by a hosting service provider who is fully responsible for managing and administering it.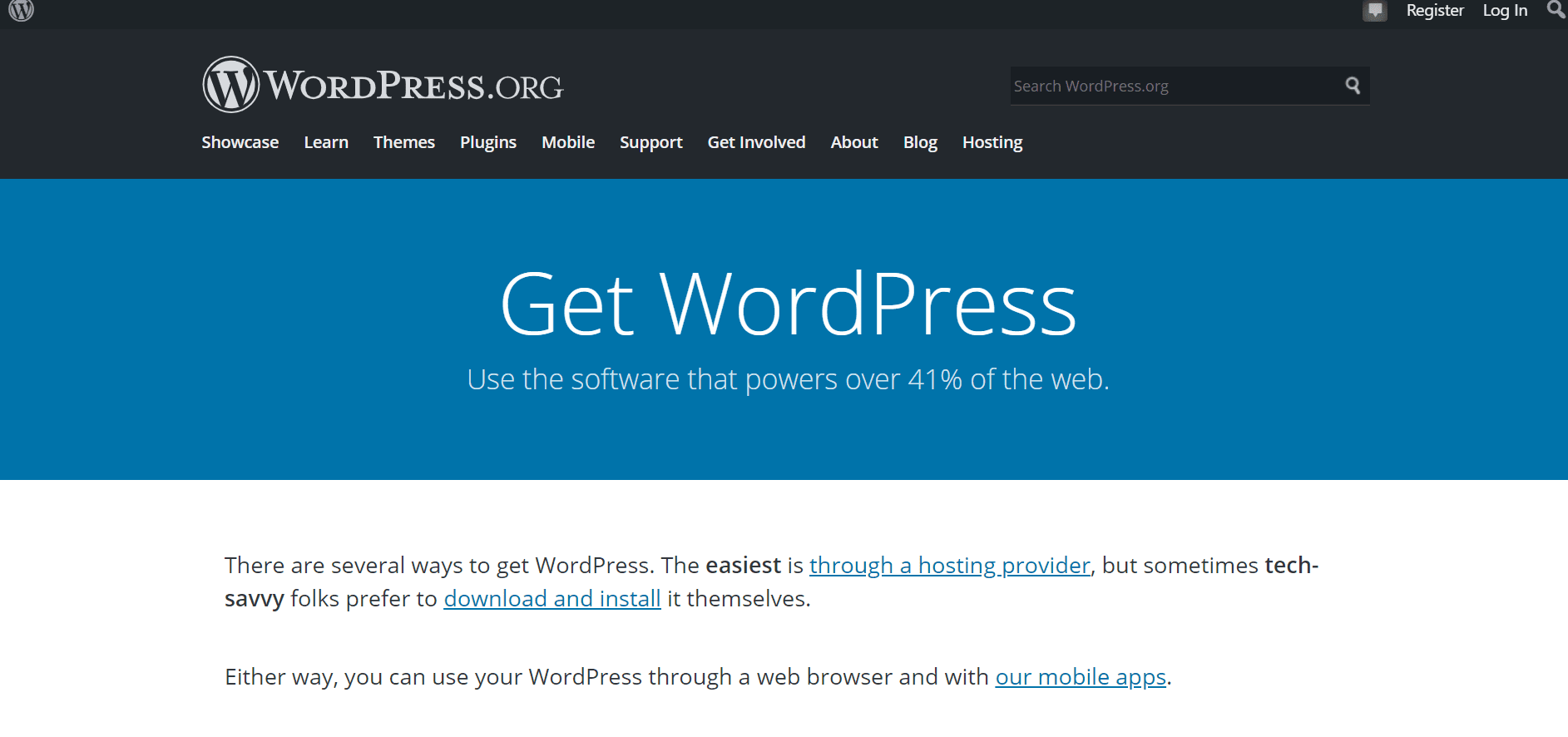 It is possible to find managed WordPress hosting packages that provide different services. They generally also include updating OSs, administering hardware and infrastructure, providing security services, and providing customer support.
Managed WordPress hosting is exclusively for WordPress sites. Among its daily responsibilities is managing and updating WordPress sites.
It can be challenging to manage a website's hosting. It is a difficult task. You will also save time and energy by using managed hosting. Become a member and unwind. You can leave the work to the secure WordPress hosting company.
Another advantage is that it won't matter if you don't know anything about technology. A third party will be responsible for making sure your site is online and working appropriately.
WooCommerce Hosting by Rocket.net
Rocket.net optimizes the WooCommerce website for conversions and improves its loading speed through its hosting solution. Providing customers with a delightful shopping experience is its primary goal.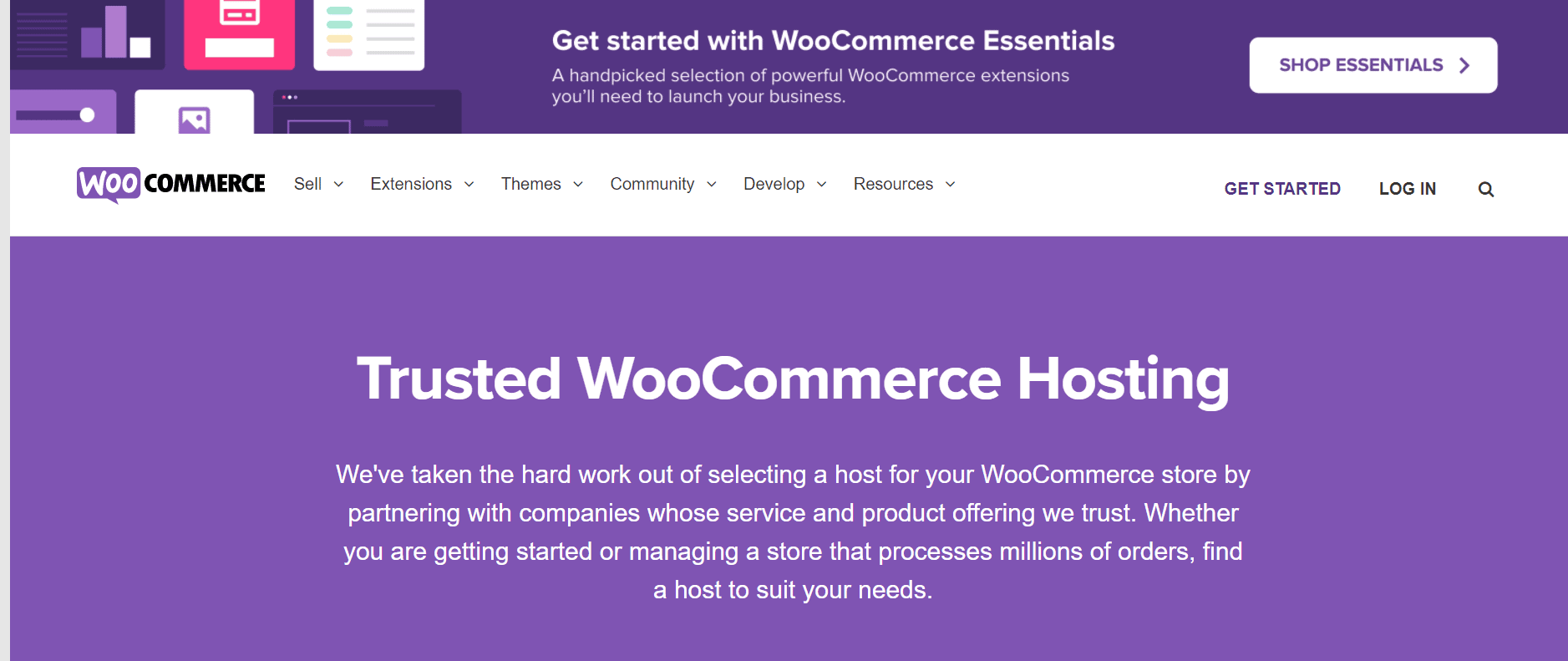 With its auto-installing and auto-optimizing capabilities, the service does the hard work for you. The theme and plugin areas of the site also receive auto-updates for the most recent upgrades.
Additionally, website security is included in the proposal. As well, there is an experienced support staff that will be there to guide you through every part of the process, from the stage of setting up your site to the stage of establishing and building your network.
Managed WordPress Hosting by Rocket.net
You can host a website of any size with Rocket.net's WordPress-managed hosting service. The WordPress enterprise servers, automated theme, plugin, and core upgrade capabilities, and optimized WordPress installations help you to grow your business.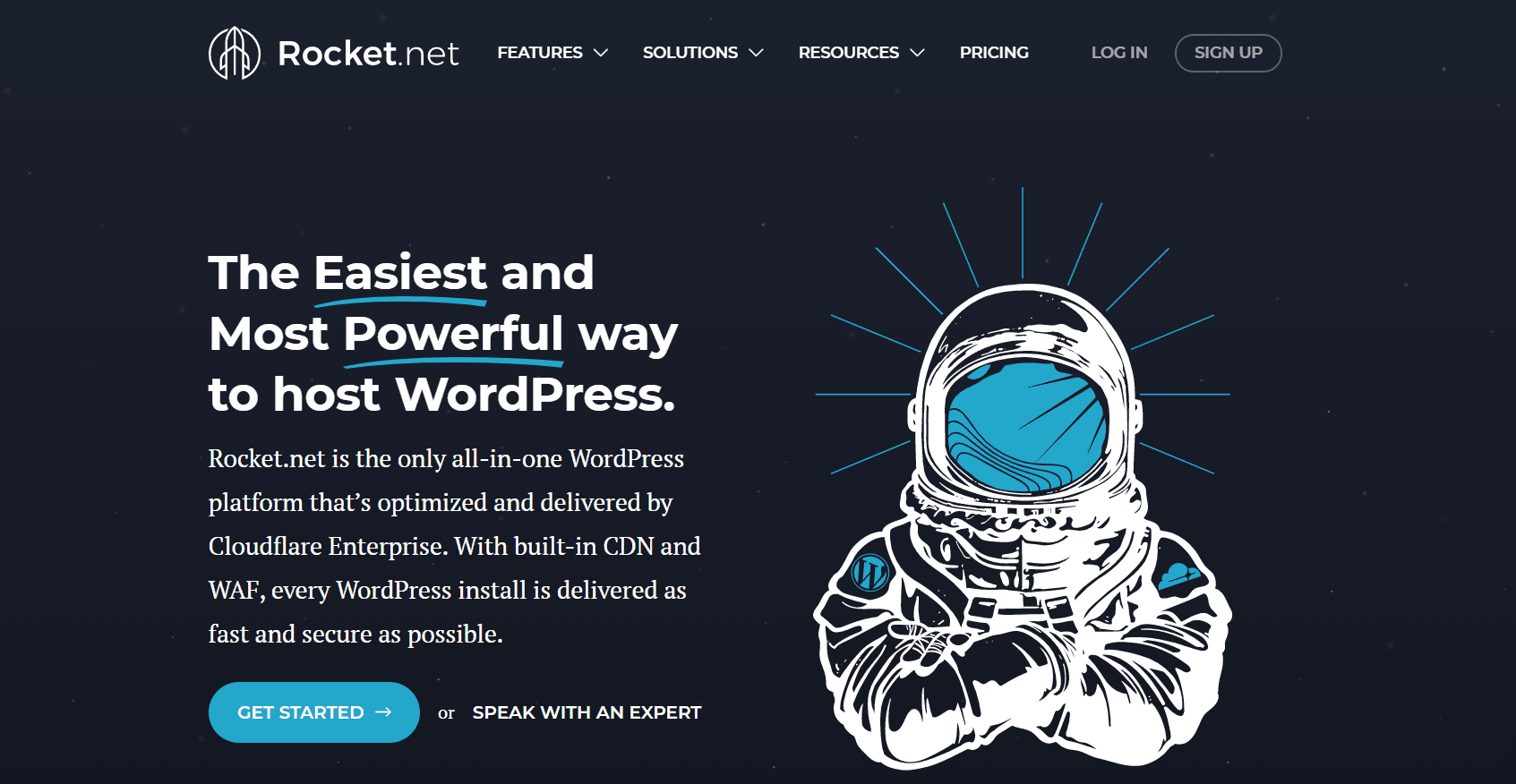 You can protect your WordPress site with a website firewall, which is included with each installation. Over 200 locations around the globe serve your websites automatically with Cloudflare Enterprise CDN. 
Sites load faster and YSlow scores improve immediately when using it, because it maintains a site as close as possible to the user.
Using Rocket.net, hosting becomes amazingly easy. Hosting a WordPress site has never been easier. Rocket.net requires only registration, selection of a plan, deployment of websites in the control panel, and sharing of web domains.
You will then be able to access your website. Further action is not required. You do not need any prior technical knowledge to host your website with Rocket.net.
Features of Rocket.net
It's like looking for pearls in a sea to find the perfect web hosting provider. The market offers a wide range of options. Usually, you aren't sure which one to pick.
Then, you may think it would be easier to sort through hundreds of choices and then choose the right name if someone could recommend it. The purpose of this article is to achieve that.

Rocket.net offers the following features:
Speed 
Within two seconds, your visitors expect your website to fully load. Your WordPress site will suffer if you overlook sluggishness. Rocket.net aims to improve the performance of a website.
You can see the results in just a few minutes after the installation is complete. Content optimizations and caching mechanisms apply to improve user experience, SEO ranking, and loading speed. You can speed up your website by using the following features:
A free CDN from Cloudflare

Font optimization for Google

The ability to cache data

Compression using the Botli algorithm  
Security 
Your website is protected from hackers with built-in security mechanisms when you host it with Rocket.net. As a result, there is no need to install additional software or plugins for improving security.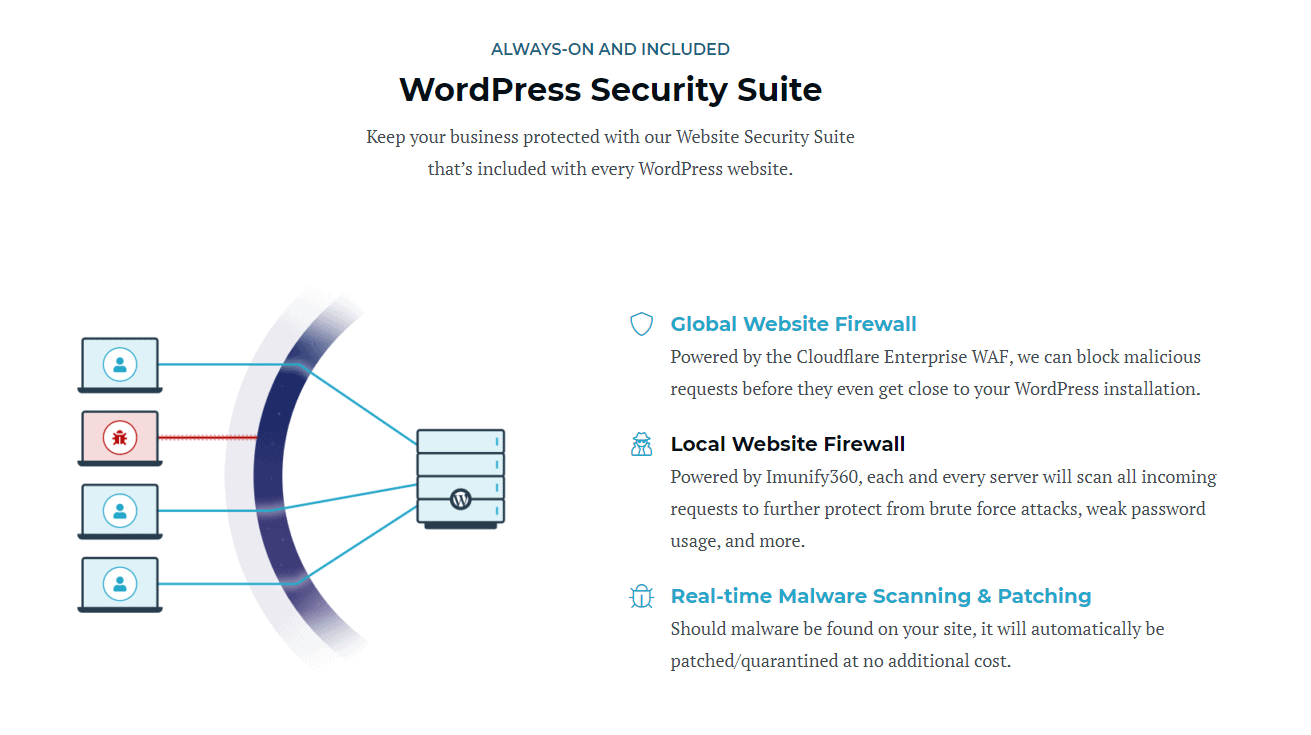 Listed below are some of Rocket.net's security measures:
Website farewell

Weak password prevention

Malware patching

Automated bot protection  

Brute force protection
Platforms 
Rocket.net provides a straightforward user interface and is well documented despite being a sophisticated framework. Almost all of its characteristics are self-explanatory. 
As a result, Rocket.net can be helpful to both novices and experts alike. You can operate your website successfully with these unique features:
Simple control panel

Enterprise servers

NGINX + PHP 7.4

Daily backups

Global edge network

99.99% uptime
Is the primary goal of Rocket.net achieved? Is it appropriate for you? Are we looking at a magical place that you weren't aware of until now? In this rocket.net hosting review,  all of those things are addressed.
Plans & Pricing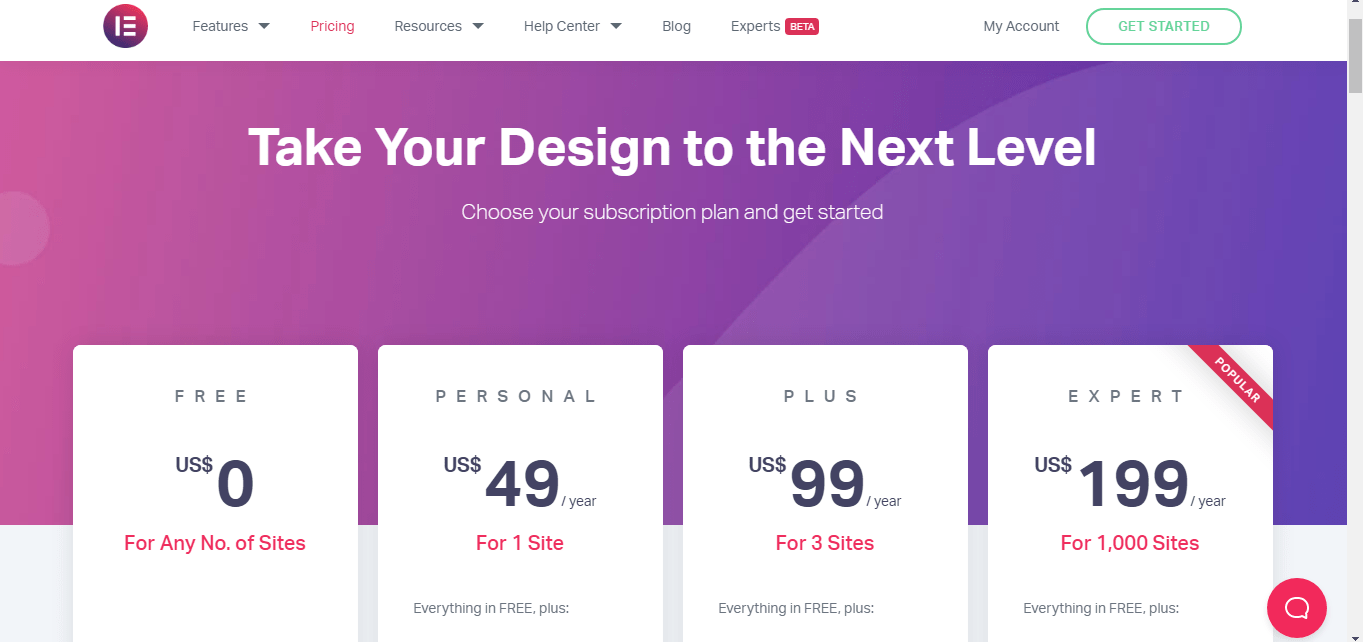 The Starter Plan 
For personal use and blogging only, this plan is recommended. A single WordPress site can benefit from it for $25 per month. The WordPress hosting from Rocket.net provides 10 GB of storage space and supports 25000 monthly visitors.
A free SSL certificate, CDN, and WAF are also included in the package.
The Pro Plan 
With the pro package, you can take advantage of numerous WordPress site installations and broaden your horizons. Provides 20 GB of storage, supports three websites, allows 100,000 visits.
There is a free SSL certificate, a CDN, and a WAF included in the package. To subscribe, $50 per month is required.
The Business Plan  
Businesses of all sizes, as well as new ventures, can use the business plan. In order to make your business grow, you will have more installations, storage, and visitors.
Each of the ten WordPress websites can accommodate 250000 visitors, while the storage space is 40 GB. It also includes a free CDN, SSL certificate, and WAF. This plan costs $83 per month.
The Agency Plan  
The agency plan is meant for large and professional corporate sites. Several customers can be handled using a lot of resources. A WordPress website can have up to 25 sites, 500000 monthly visitors, and 50 GB of storage.
All of the packages are free SSL certificates, CDNs, and WAFs. For $166 a month, you can get the package.
Free hosting accounts are included with all options, and yearly billing is included. You can also choose from a number of payment methods.
How to Setup WordPress Installation in Rocket.net Hosting?
The beginners' guide to Rocket.net's WordPress setup is just for you if you have no clue about how it works. Follow these steps to do so:
Step 1: 
Go to Rocket.net and launch it
Launch Offer is currently available at rocket.net, which provides hosting for $1 for the first month on all plans.
Step 2:
 Under "My Dashboard", click Create Site.
Step 3: 
Then, you must enter your WordPress admin email address and password in Site Details.
Step 2:
 The server region selection in WordPress Information is now required.
Step 5: 
See the information about your WordPress website by clicking Continue.
Why Did I Switch to Rocket.net?
Rocket.net presents an amazing opportunity for me.
As a performance-focused WordPress user, I was constantly looking for hosting that outperforms WPX in terms of backend performance and page speed. Results are important, but they are not everything.
Due to the capabilities of this platform, WordPress plugins need not be purchased. JS content loaders, malware detection, image optimization, CDNs, and security components may all be removed from your new platform since they are embedded.
Your site will run more efficiently, improving its performance. The plugin provides excellent performance on WordPress sites.
Quick Links
FAQs | Rocket.net Review
🙋‍♂️How good is Rocket.net?
Rocket.net is the solution for websites that need better speeds, excellent client experiences, and robust security. Furthermore, it provides 24/7 customer service.
🤷‍♀️Does Rocket.net offer email?
There are no email hosting services on Rocket.net.
👉Does Rocket.net offer free WordPress migrations?
You can migrate an unlimited number of WordPress sites to Rocket.net without charge.
🤔Can I use a caching plugin with Rocket.net?
WP Rocket is a caching plugin for WordPress, so YES, Rocket.net works with it
✅Is Rocket.net secure?
The Rocket.net WordPress hosting platform is known for its security. Cloudflare Enterprise optimizes and delivers Rocket.net, a complete WordPress hosting platform. A CDN and WAF are built into every WordPress installation, making it as fast and secure as possible.
Conclusion of Rocket.net Review 2023
Market competition for web hosting is fierce. Leading brands offer low-cost services. Even harder to win is the freebies. Even with these obstacles, Rocket.net manages to carve out its own niche in the WordPress hosting industry.
The speed at which it operates sets it apart.
For many people, it is the top choice because it comes with a free Cloudflare CDN account and SSL certificate. There is almost no brand that can compete with its customer service. by any other.
Given the features each bundle provides, the prices are a little steep. Overall, Rocket.net is an easy and straightforward way to host WordPress websites. In the comments section below, tell us what you think of this WordPress Hosting service.
Rocket.net includes these features free with every WordPress installation. CloudFlare business plans ($200/month) are required to earn the same level of service on your site as CloudFlare.