Have you ever wondered about a hosting provider that's truly different? Well, let me introduce you to 1Gbits! They're like a special helper for websites.
They offer plans that make websites lightning-fast using special drives called SSDs. These plans work super quickly and efficiently.
When you pick a plan, they even give you extra things like SSL certificates to keep your website safe. And guess what? If you're moving your website from another place, their friendly support team will help you do it for free. They've covered you with a whole page about moving your website.
Here's a big promise from them: their servers work almost all the time, like 99.99% of the time. And they're not just saying it; they've written it down for you. And hey, if you're unhappy with what they offer, they'll give you back your money.
So, let us start with it.
1Gbits Review 2023: What is 1Gbits?
1Gbits is like a digital landlord. They provide a hosting service, like renting a space on the internet for your website.
But 1Gbits isn't just any landlord – they offer something unique. They have powerful technology that makes your website work fast as if a turbo engine powers it.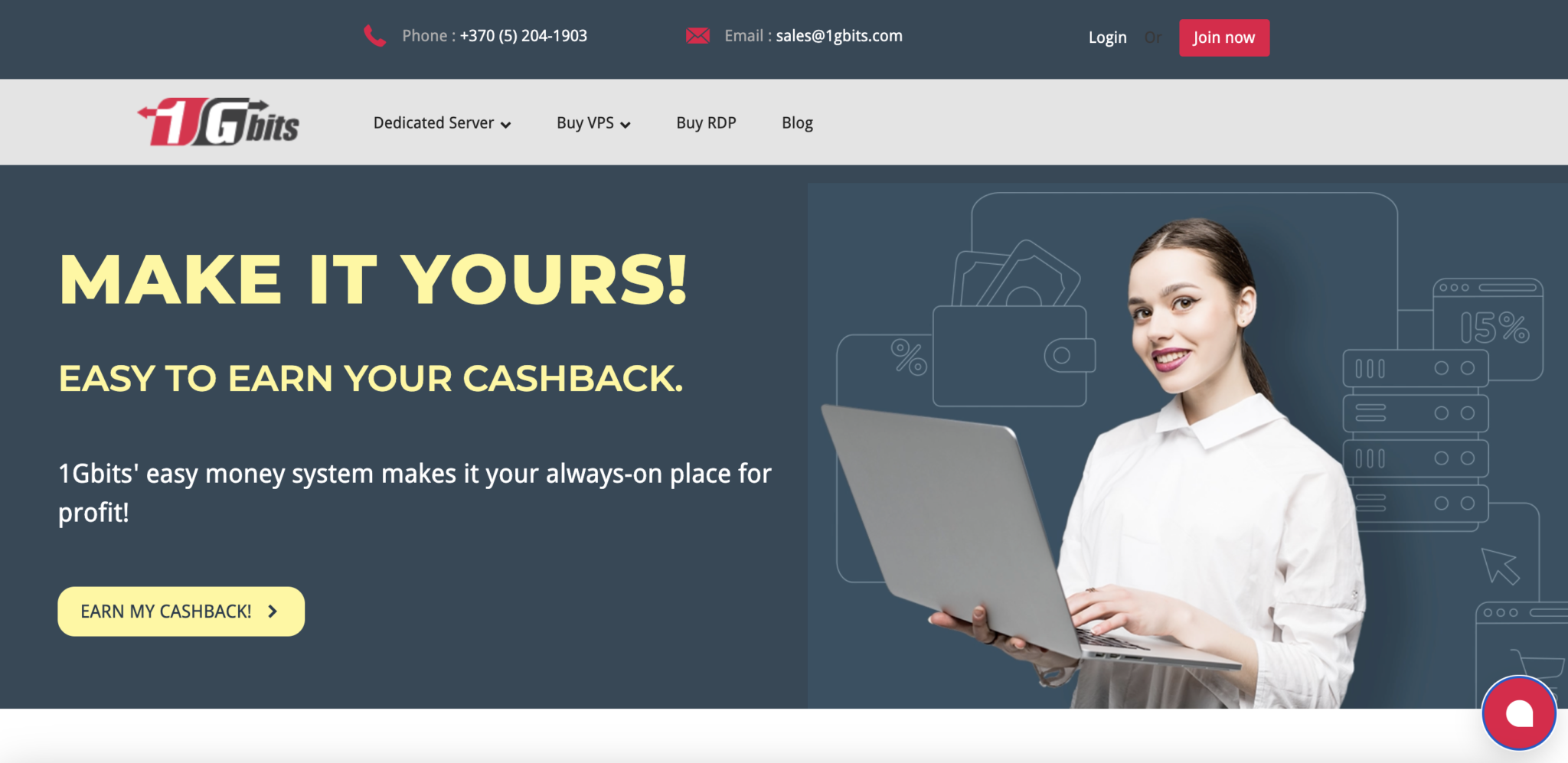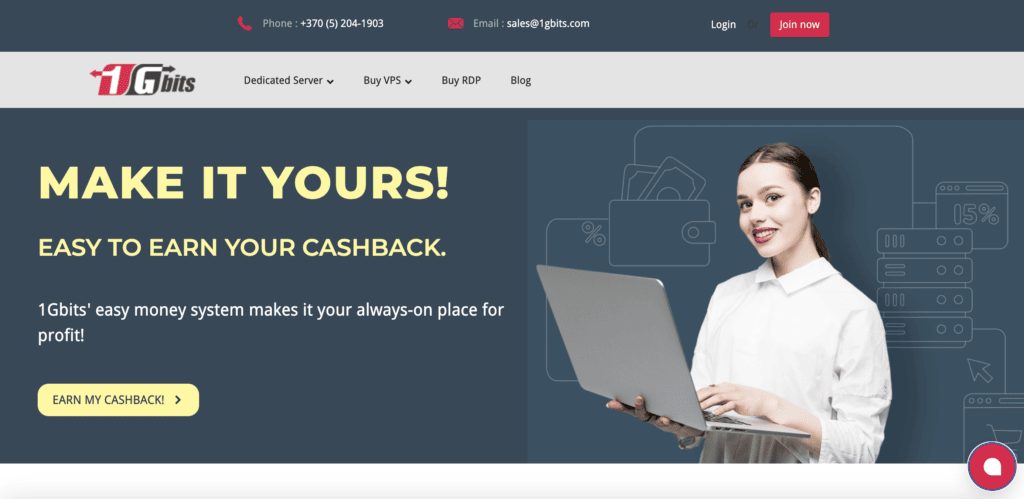 Think of their technology as super-efficient engines for your website. They use special drives called SSDs, like the super-fast engines in race cars. These SSDs ensure your website loads quickly, allowing people to visit and explore without waiting.
When you choose a plan from 1Gbits, they give you extra tools to keep your website safe and secure. One of these tools is an SSL certificate, a digital lock that protects your website from online threats. It's like having a security guard for your website visitors.
Let's say you already have a website hosted elsewhere but want to move it to 1Gbits. They've got you covered! Their helpful support team can assist you in moving your website smoothly and hassle-free. It's like having moving experts who care for everything, so you don't have to worry.
Why Choose 1Gbits?
1. Swift Setup:
Getting started with their RDP service was incredibly fast and easy. Within just 30 minutes, I had my RDP account up and running. This hassle-free setup is perfect for anyone wanting to jump in and start using their remote infrastructure.
2. Budget-Friendly:
1Gbits offers a variety of plans for RDP services, making it suitable for different needs and budgets. You can choose the plan that aligns with your requirements or even request a customized plan tailored to your preferences. This level of flexibility is truly commendable.
3. Powerful Remote Access:
With 1Gbits' RDP service, you can remotely access and manage your desktop anywhere. This game-changer feature allows you to use powerful machines like gaming rigs or supercomputers as your remote infrastructure.
4. Tailored Specifications:
Their pre-configured specifications are optimized for performance and tailored to suit your needs. Whether you want to use the remote desktop for work, gaming, or other tasks, 1Gbits ensures you have the right resources.
5. Impressive Hardware:
The hardware backing up their RDP services is top-tier. You can expect excellent processing speed and enhanced capabilities with enterprise-grade components and SSD storage. This makes using the remote desktop a smooth and seamless experience.
6. Speed and Reliability:
Thanks to Intel CPU-powered servers and unlimited bandwidth through a 1Gbps port, the speed and reliability of the remote desktop are unmatched. It's a real delight to use a remote desktop that's snappy and responsive.
7. Instant Access:
Once you complete your order, you won't have to wait long. Access to your personal RDP is granted within just 2 minutes. This quick turnaround time showcases their commitment to providing fast and efficient service.
8. Global Data Centers:
You have the option to choose from various data center locations around the world. This allows you to select a location closer to your audience or target users, enhancing performance and accessibility.
9. Flexible Payment Options:
1Gbits offers a range of payment gateways, making paying for their services easy. You'll find a convenient option whether you prefer credit cards, PayPal, Bitcoin, or other methods.
10. Expert Support:
The 24/7 support provided by 1Gbits is truly exceptional. Their professional support team is available through multiple channels, including live chat, tickets, phone calls, and Skype. It's reassuring to know that help is just a message away.
Quick Links:
Conclusion: 1Gbits Review 2023
1Gbits is a really good hosting company that offers different services for websites. They have fast VPS hosting, special servers, and remote computer services. They care a lot about doing things well.
They focus on making websites fast, using special drives called SSDs. They also help people move their websites smoothly and secure them with SSL certificates. They promise that their servers will work almost all the time.
They offer a special kind of hosting called Dedicated Server hosting. It lets people have their server to control. This makes it easy to customize and secure their websites. They have a support team available all the time.
1Gbits is also good at helping people remotely use powerful computers. These computers can be used for gaming or other things. They make it easy to set up and use these remote computers.