Picking the right place to host your website is like finding a home for it. Among the many options, there's one called MonoVM that stands out. They offer different services that help websites work well and stay safe.
Whether you need a special server, a place to keep your website's name, or a way to make it secure, MonoVM has it covered.
They focus on ensuring your website is safe, works smoothly, and is easy to use. This review will explore the cool things MonoVM offers to make your online journey awesome.
MonoVM Review 2023: What is MonoVM?
MonoVM comes out as a well-liked choice for web hosting services that are both dependable and budget-friendly. MonoVM offers a wide array of hosting solutions to meet different needs.
These options cover everything from shared hosting, which is great for small websites and blogs, to VPS (Virtual Private Server) and dedicated server hosting, better suited for bigger and more intricate projects.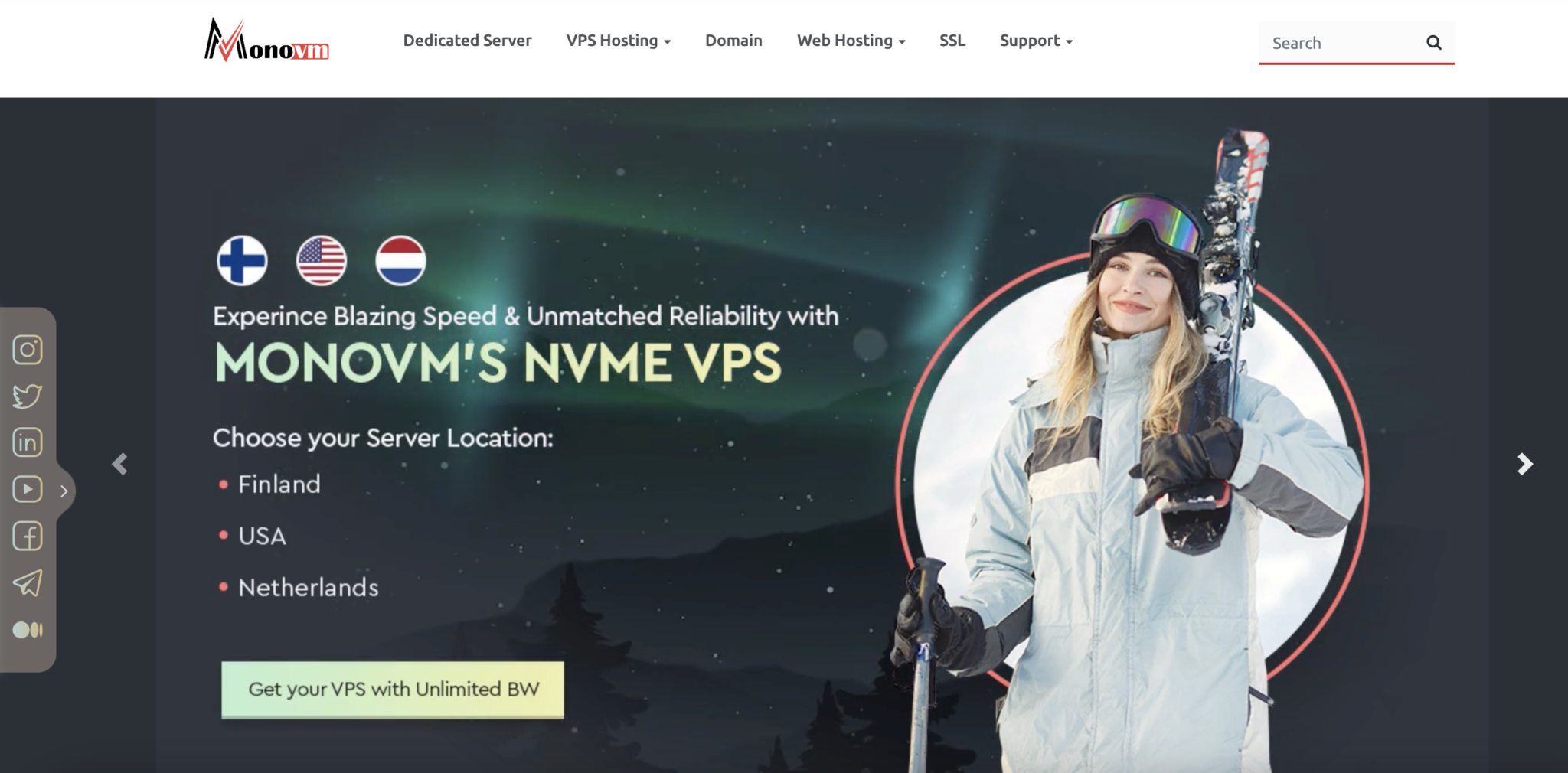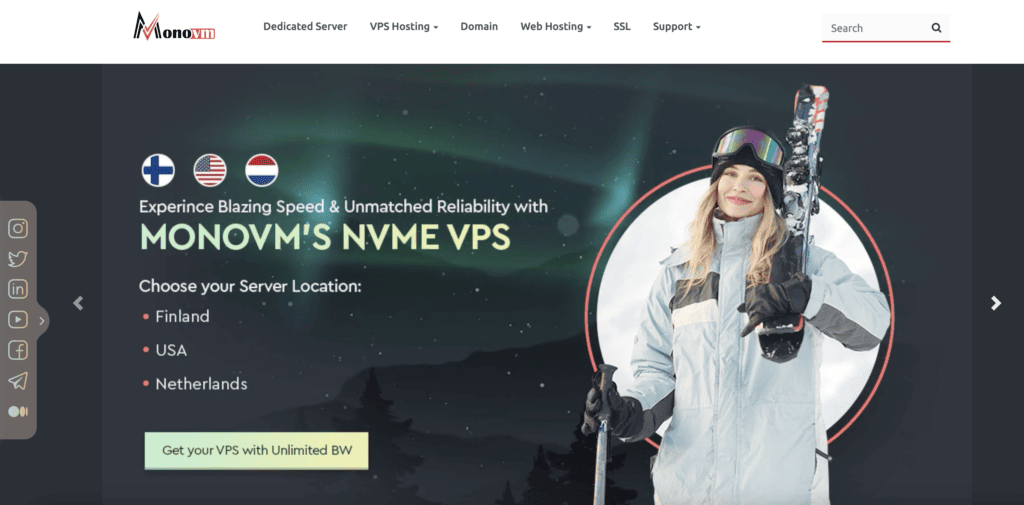 In addition to hosting, MonoVM also provides services like registering domains, securing websites with SSL certificates, and delivering professional support for all their offerings.
To ensure that your websites perform well and are easily accessible, they have set up servers in various important locations worldwide.
Whether you're an individual, a small business, or a large corporation, MonoVM is dedicated to providing first-rate web hosting solutions customized to your requirements.
MonoVM – VPS Hosting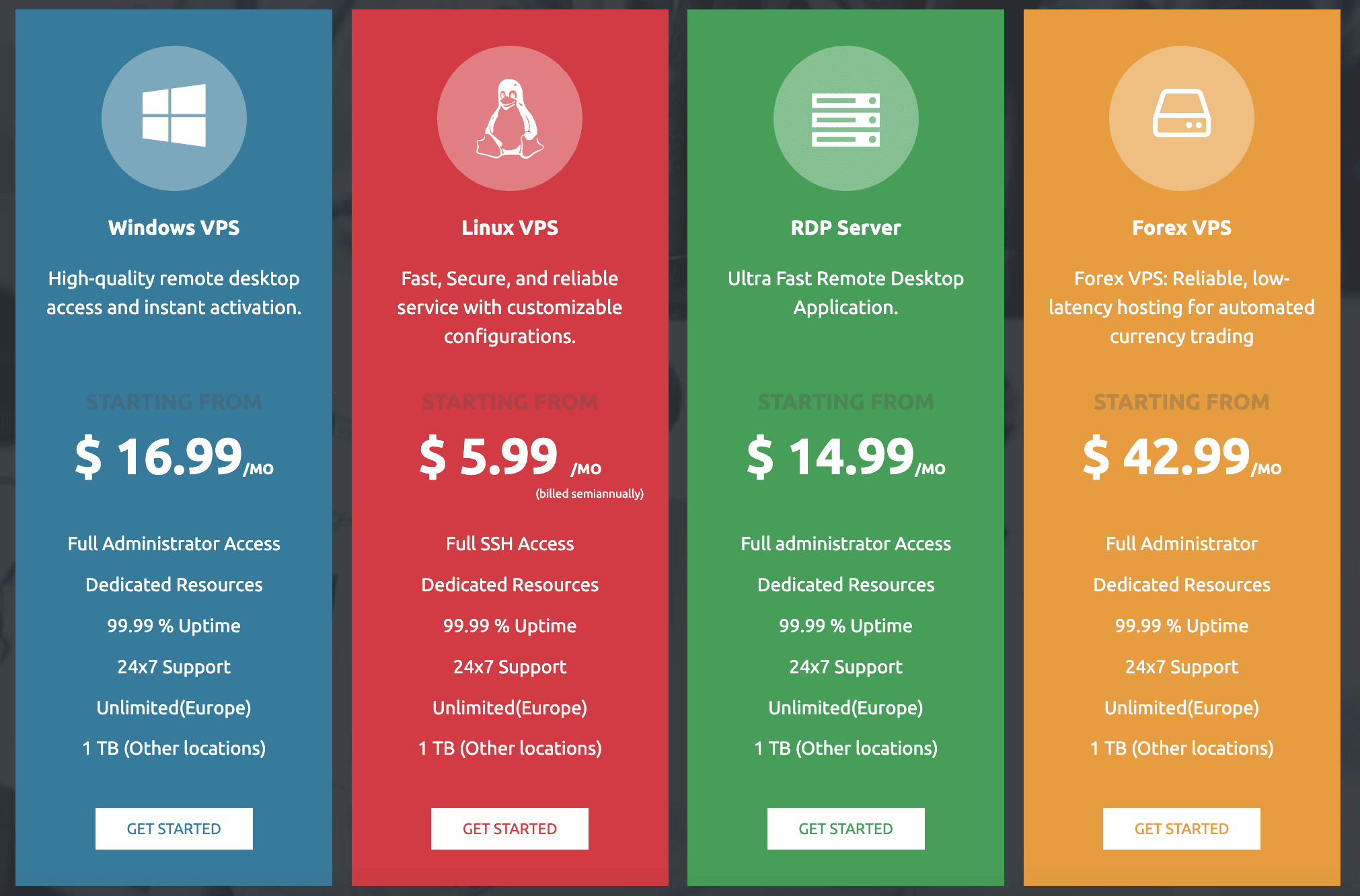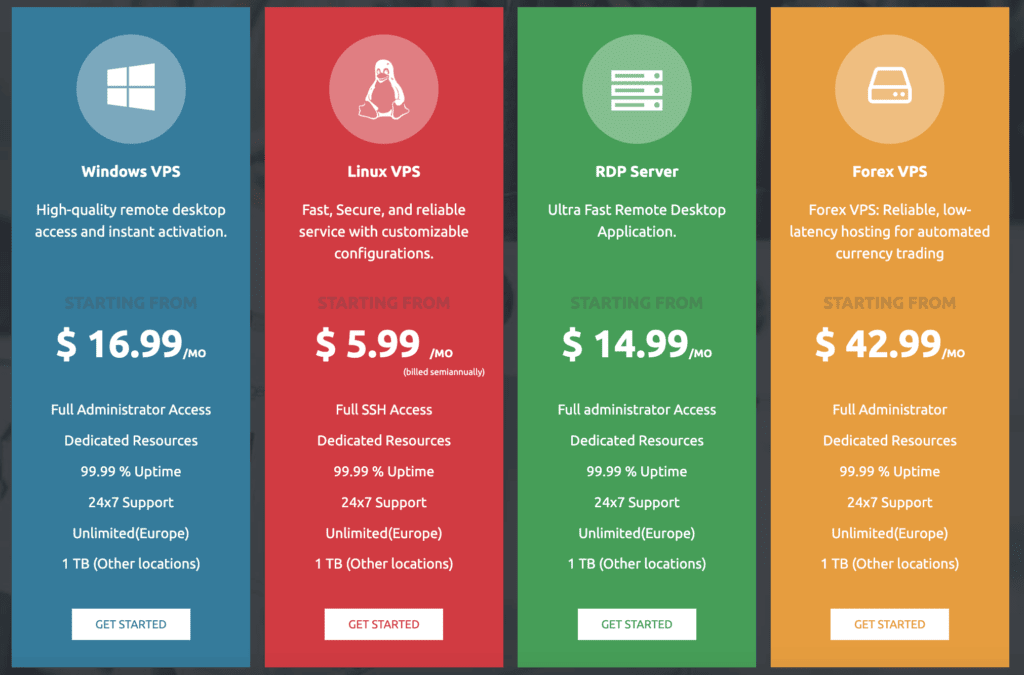 MonoVM VPS hosting is built on the strong foundation of KVM and VMware ESXi, powered by enterprise-grade hardware. With them, you gain administrator/root access and enjoy seamless scalability, all at a competitive price. Their virtual private server presents a range of benefits:
You will see efficiency and smooth operation with high-performance hardware, including SSD storage and powerful CPUs, propelling your projects forward.
 As your needs grow, quickly scale resources like CPU, RAM, and storage without the hassle of downtime or complicated migrations.
You can count on their infrastructure, systems, and an impressive uptime guarantee. They ensure minimal disruptions to your services.
You can craft your virtual machine environment with various Linux distributions, including Ubuntu, CentOS, and Debian. Customize it according to your preferences and application needs.
MonoVM's VPS hosting taps into the strength of high-power virtualization technologies like VMware and KVM. These technologies enable efficient sharing of server hardware among multiple virtual machines.
You can explore a variety of choices for your VPS server operating system. They offer a range of Windows Server OS, including Windows Server 2022, 2019, and more. In addition, they provide various Linux distributions like CentOS, Ubuntu, Debian, and even MikroTik OS.
MonoVM – Web Hosting
MonoVM offers two types of shared web hosting plans: Linux Web Hosting and WordPress-powered Web Hosting. Their hosting services are built on top-tier hardware, from Intel to Supermicro.
This ensures that they deliver uninterrupted, high-quality services to their clients. All their hosting plans are equipped with SSD storage devices, which automatically enhance access speeds.
They take pride in maintaining an impressive uptime of 99.99%, thanks to their dedicated team of IT experts who work around the clock to support their clients. Whether you're managing personal or business websites, MonoVM is here to make the process seamless.
At MonoVM, they go the extra mile to ensure your hosting experience is secure and seamless. Their web hosting servers use CloudLinux, which isolates each customer to prevent unauthorized access and safeguard sensitive information. 
Their backup solution provides flexible and server-friendly continuous data protection. This technology allows frequent backups with minimal impact on server performance.
You can experience efficient and fast web hosting with LiteSpeed, a server that can handle thousands of clients concurrently while consuming minimal resources.
Major Features and Benefits of MonoVM
1. Enhanced Security: SSL certificates provide robust encryption, safeguarding data from potential threats during transmission.
2. Improved SEO Ranking: Having an SSL certificate can positively impact your website's search engine ranking, improving its visibility.
3. Trusted Brand Image: SSL displays visual cues like a padlock icon, building user trust and credibility.
4. Data Encryption: Sensitive information, such as login credentials, is encrypted, ensuring only intended recipients can access it.
5. Phishing Protection: SSL guards against phishing attacks by verifying your site's authenticity and preventing impersonation.
6. Google's SEO Boost: Google favors SSL-secured sites, contributing to higher search engine rankings and visibility.
7. Customer Confidence: Visitors are assured of a secure connection through visual indicators like lock icons.
8. Secure Transactions: SSL ensures that online transactions, including payments, remain private and secure.
9. Compliance Adherence: For businesses handling customer data, SSL is necessary to comply with data protection regulations.
10. Mobile Compatibility: SSL certificates enable secure connections on mobile devices, catering to mobile traffic.
Quick Links:
Conclusion: MonoVM Review 2023
MonoVM is a highly reliable and customer-focused hosting provider offering various services to cater to diverse online needs.
Whether you are searching for dedicated server hosting, VPS hosting, domain registration, or SSL certificates, MonoVM has you covered with its feature-rich solutions.
The company's commitment to security, performance, and customer support shines through its comprehensive theft protection, high uptime guarantee, and round-the-clock professional assistance.
With competitive prices, user-friendly interfaces, and a reputation for excellent service, MonoVM is a solid choice for individuals and businesses seeking top-quality hosting solutions.
Choosing MonoVM means gaining access to powerful features, enhanced security, and the support you need to take your online projects to the next level.