You cannot deny the fact that the internet is the biggest revolution in history.
The Internet has changed the world in such a fast run the no other technology could do this.
Millions of websites are there and billions of people are online on those websites in a single day.
Websites are interpreted in our life from Banking, Medical, Education, Gaming, Technology, and many other big categories. we are surrounded by websites.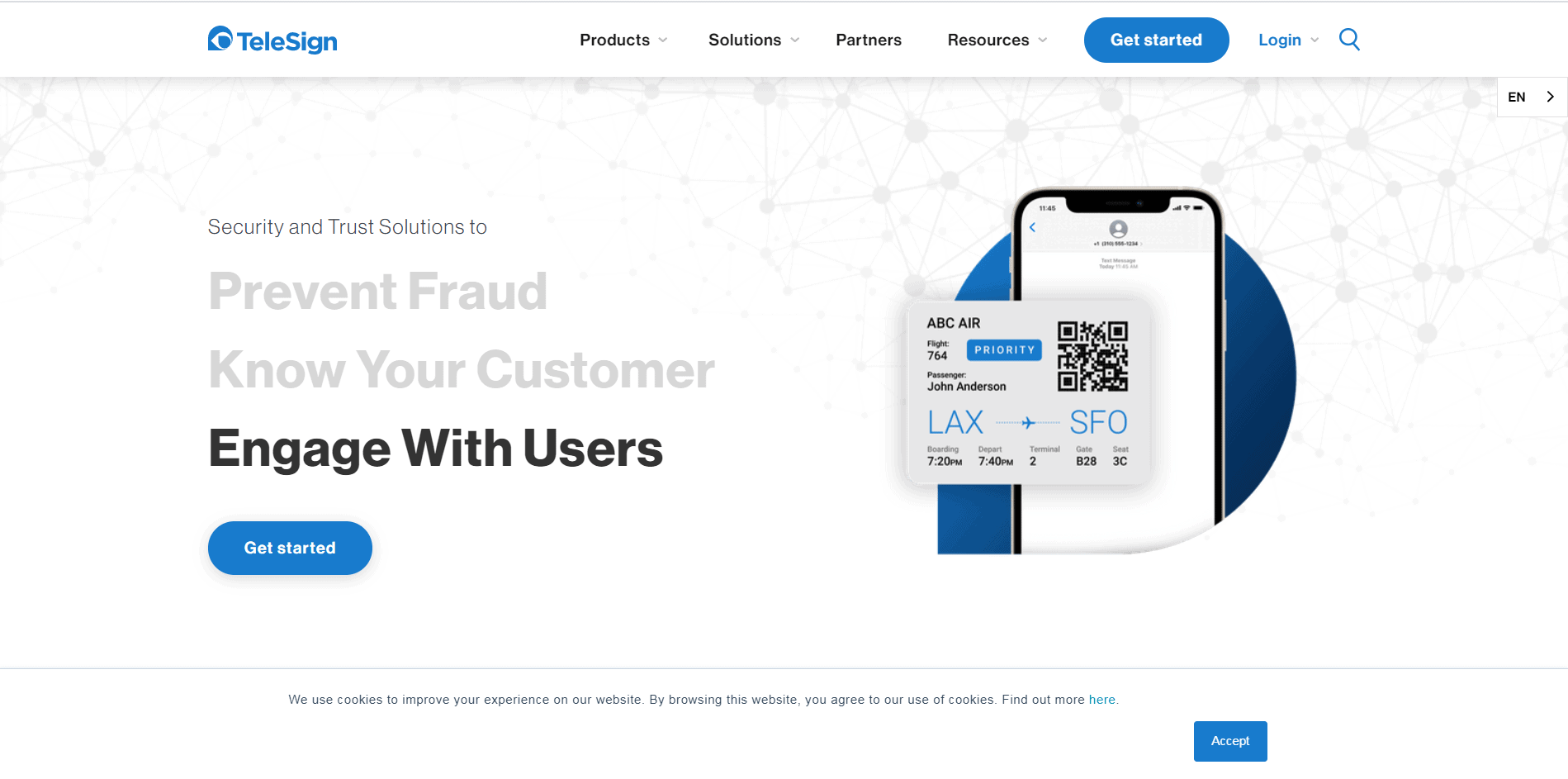 If the internet is growing then the number of people to hack them or spy on them is also increasing.
Two Factor Authentication is such a latest technology introduced by telesign.com which can make your life more easier and secure.
What is Two Factor Authentication?
TeleSign Two Factor Authentication (2FA) adds a critical layer of security beyond username and password. By leveraging the phone as an authentication device, TeleSign improves the user experience while reducing operating costs associated with traditional multifactor authentication methods. The largest and most recognizable brands trust TeleSign's two-factor out of band authentication solution to protect account access and prevent fraudulent transactions.
Very Low cost of Installation.

Stronger Security.
Better user experience.
How Does Two Factor Authentication Work?
You will log in to the website with your username and password.
TeleSign immediately sends an automated voice call or SMS to the phone number on record with a one-time PIN code
You will enter the PIN code which you will receive on your phone on the website.
You will get the authentication to enter the website.
How This Will Secure You?
Most of the websites hacked in the world have lesser security or don't have any third layer to secure them.
This Authentication system will make you super admin as you will be able to log in only and only if you will be able to enter the PIN code at the website to authenticate you.
So if you are looking to secure your website from hackers then you must try this two-factor authentication once.
Quick Links –