This whole article is dedicated to How To Create A Web Design Portfolio That Attracts Clients?
A stunning web design portfolio is essential. A showcase of your greatest work might attract new customers. Fortunately, a few simple guidelines can help you create a high-quality online portfolio.
In this essay, we'll examine why portfolios are so important for web designers. Here are five crucial pointers to help you create the right one for your site. Let's go!
How To Create A Web Design Portfolio That Attracts Clients?
As you develop your portfolio, bear in mind the following suggestions.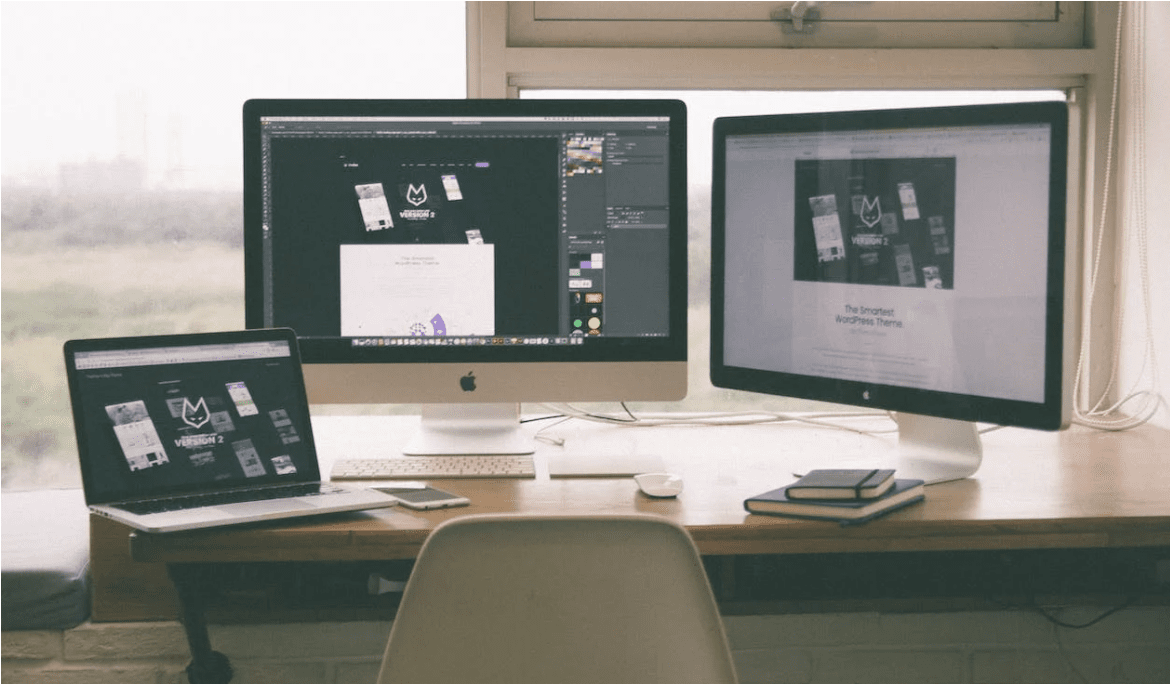 P.C: PEXELS
1. Use Cases From Various Fields

Most companies, from dance schools to tattoo shops, rely on the internet to function. Don't be bashful about showcasing your portfolio's diversity if you've designed websites for a wide range of customers.
Web design expertise may be shown in a wide variety of specializations. If you're making a website dedicated to photography, for instance, you'll want to give your images the attention they deserve.
In contrast, a writer's website could not have any multimedia at all. To get your message through, you may need to use some untraditional approaches.
More importantly, each location is unique. As a result, proving your competence in quite disparate fields might be an impressive demonstration of your flexibility.
However, we suggest that you avoid cluttering sites with conflicting components.
Doing so increases the risk of presenting a portfolio that seems disorganized and takes attention away from the content. It is possible to get the same findings with less noise if the samples are spread apart.
2. Make Your Web Design Portfolio Easily Locatable
Your web design portfolio won't help you get new customers if people can't locate it. So we suggest you take a few key actions to maximize your visibility.
Try to connect to your portfolio from every web page you have. If you utilize social media to market your job, this method may help you get more customers.
Another strategy to explore is SEO. Using the appropriate keywords might help you rank higher in search engines. In turn, this may improve your portfolio's organic traffic.
If you're not sure how to boost your SEO, use a paid tool. Consider it an investment: with the right tools, you can enhance your customers' web pages.
3. Sectionalize Your Web Design Portfolio
Having examples from several domains helps demonstrate your flexibility. But check to see if there's a method to the craziness. Some customers may visit your site seeking a certain style.
These people may have to go through hundreds of examples before discovering the ones that interest them. You don't want to start a business alliance with a scavenger hunt.
That's why we suggest categories. Simple categories might help organize a portfolio. Nichées, layouts, and other groups are possible.
4. Sort Your Best Work
Let's be honest: not every website you build will be good. It's nothing to be embarrassed by; mixed outcomes are a reality of life for most professionals.
However, you should utilize your web design portfolio to showcase your greatest work. So you won't show any instances you're not proud of. Still, certain samples may glow brighter than others.
Try to mix up your top-tier samples' specializations as well. So you may prove you always apply your expertise to the client's demands.
Make your best instances into case studies. You may, for example, write a brief essay on your creative process and how you got at the outcome.
5. Context for Each Sample
We discussed the benefits of designing for a single project on our last trip. Context isn't only for your finest work.
Every project in your web design portfolio should include a short summary. Clients may be unable to assess your achievement without knowing your objectives.
You should always strive to answer these questions with your context, no matter how short.
So, what was the client's wish
What did you do?
What made this design stand out?
Not to mention, don't feel ashamed of your achievements! Web design is a profession like any other.
Quick Links:
Conclusion: How To Create A Web Design Portfolio That Attracts Clients?
An essential tool for acquiring new customers is a portfolio of your web design work. It may help you show off your abilities and stand out from the crowd if you construct it with care.
Your professional website may be improved by following a few simple guidelines. Inquiries for site design portfolios are welcome.
What do you think? Please share your thoughts in the comment box below.