In the internet age, we are bombarded with choices. There are millions of websites out there, all vying for our attention. So, how do we know which website to trust? How can we tell if a website is reliable? Enter the authority website.
In the online world, the term "authority website" gets thrown around a lot. But what does it really mean?
What is Authority Website?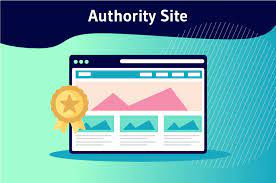 An authority website is simply a site that is considered to be an expert in its field. That might mean that the site has been around for a long time and has built up a large following, or it could be a newer site that has quickly become the go-to source for information on its topic.
An authority website is a website that is considered to be an expert on a particular subject. Authority websites are often large websites with a lot of content that covers a wide range of topics related to the website's main subject. For example, Wikipedia is an authority website on a variety of topics because it contains a wealth of information on those topics.
People visit authority websites because they are looking for accurate, reliable information. When somebody visits an authority website, they expect to find well-written articles that are thoroughly researched and backed up by credible sources.
One of the things that set authority websites apart from other types of websites is the level of trust that they have built up with their audience. Because authority websites are known for their accuracy and reliability, people trust them more than they would trust a random website that they found through a Google search.
Building an authoritative website takes time, effort, and dedication. It's not something that can be done overnight. But if you're able to build an authority website in your niche, you'll be rewarded with more traffic and higher conversion rates.
How Do I Know if a Website is an Authority?
A few key indicators can help you tell if a website is an authority on its subject matter. First and foremost, look at the design of the site. Is it professional and polished, or does it look like it was put together quickly and without much thought? Second, check the writing on the site. Is it clear and free of errors, or is it full of typos and grammatical errors?
Third, see if the site provides sources for its information. If it does, look at those sources to see if they're credible. Finally, try to find reviews of the site from other people who have used it. If there are mostly positive reviews, that's a good sign that the site is an authority.
Why Are Authority Sites Important?
Authority sites are important because they are generally more trustworthy than other types of websites. When you're looking for information on the internet, you want to make sure that you're getting it from a reliable source. Authority sites have usually been around for awhile, and they have built up their reputation over time.
Another reason why authority sites are important is that they tend to rank higher on search engines. This means that when people are searching for information on a particular topic, they're more likely to find an authority site than some other type of website.
Finally, authority sites tend to have a lot of high-quality content. This content can be in the form of articles, videos, or even infographics. When you're looking for information on the internet, you want to make sure that you're getting accurate and up-to-date information from a reliable source.
Conclusion
If you want to build a successful website, it's important to focus on becoming an authority in your field. An authority website is respected by its peers and is looked to as a source of information.
It's also more likely to rank higher in the search results, which means more visitors for you! So, if you want to attract more visitors and build trust with your audience, make sure you focus on becoming an authority website.
Also read: Is AFfiliate Marketing Dead?