Below is a collection of the most asked WordPress interview questions and answers.
WordPress Interview Questions and Answers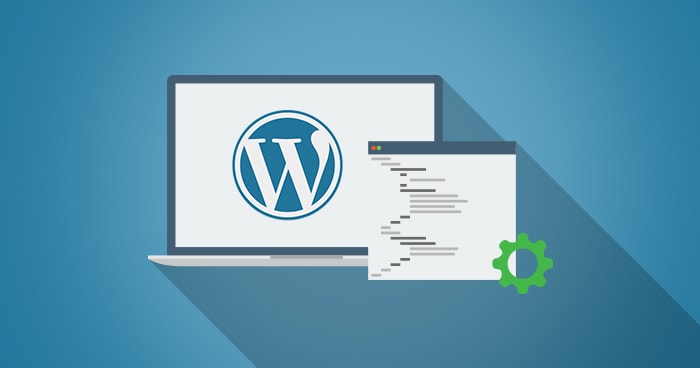 1. What is the most recent WordPress version?
Ans: WordPress 5.9.3 was published on April 5, 2022, and it is the most recent version.
2. Why is WordPress so popular?
Ans: WordPress's popularity stems from its features. It is the most widely used content management system (CMS) on the planet. Because of its popularity, it is the first option for everyone who wants to establish a website. It is one of several PHP/MySQL content management systems that allow content editors to maintain their websites using a web interface rather than editing and uploading HTML files to a server.
WordPress has a plug-in architecture and a template system. WordPress is now utilized by more than 19% of the top million websites.
3. Is there any WordPress website limitation?
Ans: WordPress may be used to create e-commerce sites, membership sites, photo galleries, and almost any other sort of website. The following are some of WordPress' drawbacks:
Using several plugins might make the website load and perform slowly.
To make adjustments or alterations to the WordPress website, PHP expertise is necessary.
WordPress has to be updated from time to time to stay up with the latest browsers and mobile devices. Because updating the
WordPress version causes data loss, so a backup copy of the website is essential.
It's tough to change and format the visual pictures and tables.
4. Is it viable to SEO a WordPress site such that it appears on the top page of Google?
Ans: WordPress has an SEO search engine advantage. You may also use a WordPress plug-in to aid with SEO and ranking on a popular search engine like Google.
5. What are WordPress importers?
Ans: An importer is a tool in WordPress that is used to move content from one WP website to another. This program may also be used to transfer a website from a localhost (local server) to an internet hosted server.
You may transfer several data types with the WordPress importer, including:
New posts, pages, or other post kinds made by you
Post-Commentary
Post metadata and custom fields
Tags, categories, and other terms
6. What is WordPress?
Ans: It is a web application that enables website managers to manage and publish material even if they lack programming experience. WordPress makes use of PHP and MySQL, both of which are supported by the majority of web hosting. A WordPress site may be transformed into an e-commerce business, a newspaper website, a portfolio, and so on.
7. What is a plugin?
Ans: WordPress plugins are a sort of program that allows you to extend the functionality and features of your WordPress website in the same way that smartphone applications do. WordPress plugins allow you to construct any form of website, not just blogs. Plugins are highly common nowadays.
8. In WordPress, what is a permalink?
Ans: Permalinks are the full URLs for your website's blog posts and pages, as well as tag archives and categories. It's the web URL that your content is linked to. For your permalinks and archives, WordPress allows us to construct a custom URL structure. It can make your website's links more usable and forward-compatible.
9. What is a WordPress avatar?
Ans: Avatar or Gravatar is an emblem or depiction of a person in a shared virtual world, such as a chat room, forum, website, or any other online community where the user wishes to stand out from other users.
It is often an 80px by 80px picture that the user creates on their own.
Conclusion
Because of the high demand for our content management system, there are likely to be many more queries, but we've done our best to address the most common ones. You'll gain confidence in your preparation and be ready to move one step further in your interview by going through these WordPress interview questions and practicing more.