Nowadays, everyone wants to create their own website or blog so that they can sell their products or share their ideas worldwide.
Hence, to create a page of your own on the WordPress platform and to make it more efficient, you can use the Elementor Menu Anchor.
You can also read Elementor Review by clicking here.
Elementor Menu Anchor is basically a tool or a widget that allows you to create a page with internal smooth scrolling navigation. Now, how does it actually work? One can easily create one-page scroll navigation.
To add a Menu Anchor to your layout, read below the three easy steps. Navigate your way through!
These are the simple steps that you need to follow to utilize the benefits of Elementor Menu Anchor and easily create a web page with smooth scrolling navigation.
Overview of Elementor Menu Anchor
I think by now you have a fair idea of how this widget really works for you. It is essential that one should understand all these steps really well and follow them accordingly in the same order to create an anchor link with the help of Elementor Menu Anchor.
I would also like to give some key tips to avail of these benefits real well. It's a great tool to promote your web pages as it enhances the scrolling navigation, and you would really know which sections are really important and which are not.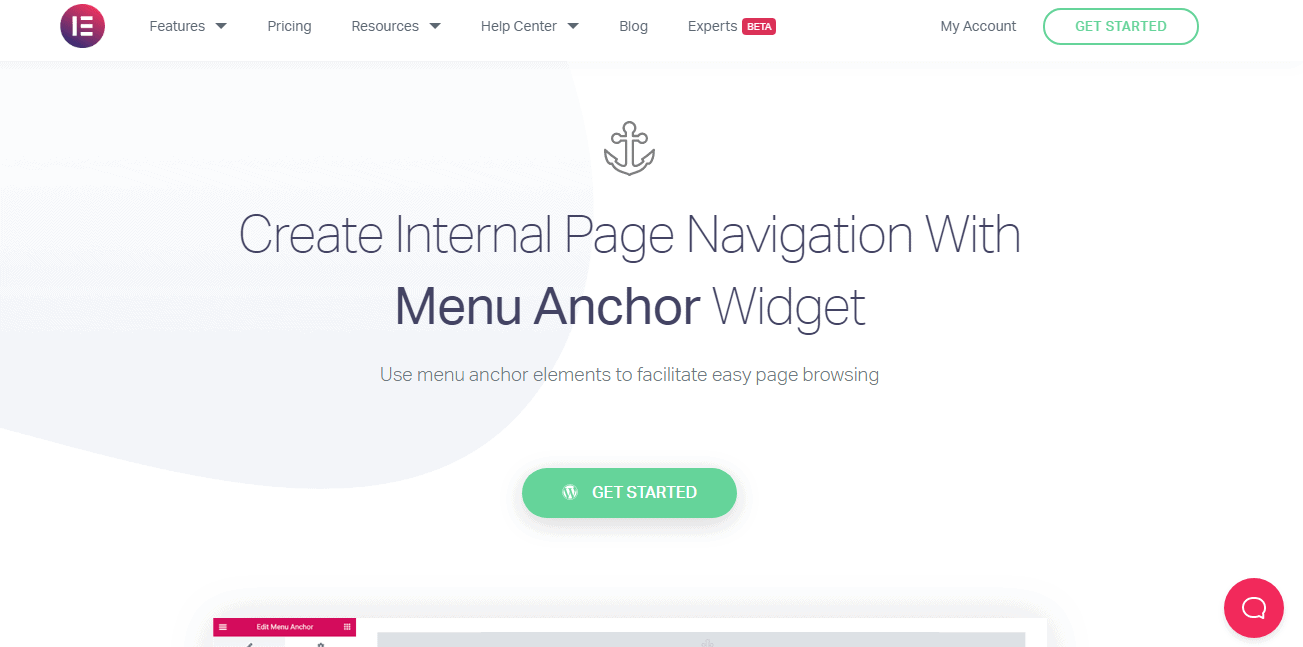 I would really recommend you to use Elementor Menu Anchor to enhance your web pages and create the best website of your own. If you want to promote your writing on WordPress, you should definitely use this tool to avail of its benefits.
You will not be disappointed, that is one thing I can guarantee. Many young writers and bloggers find this tool really helpful in creating their pages, and you'll find it too.
Features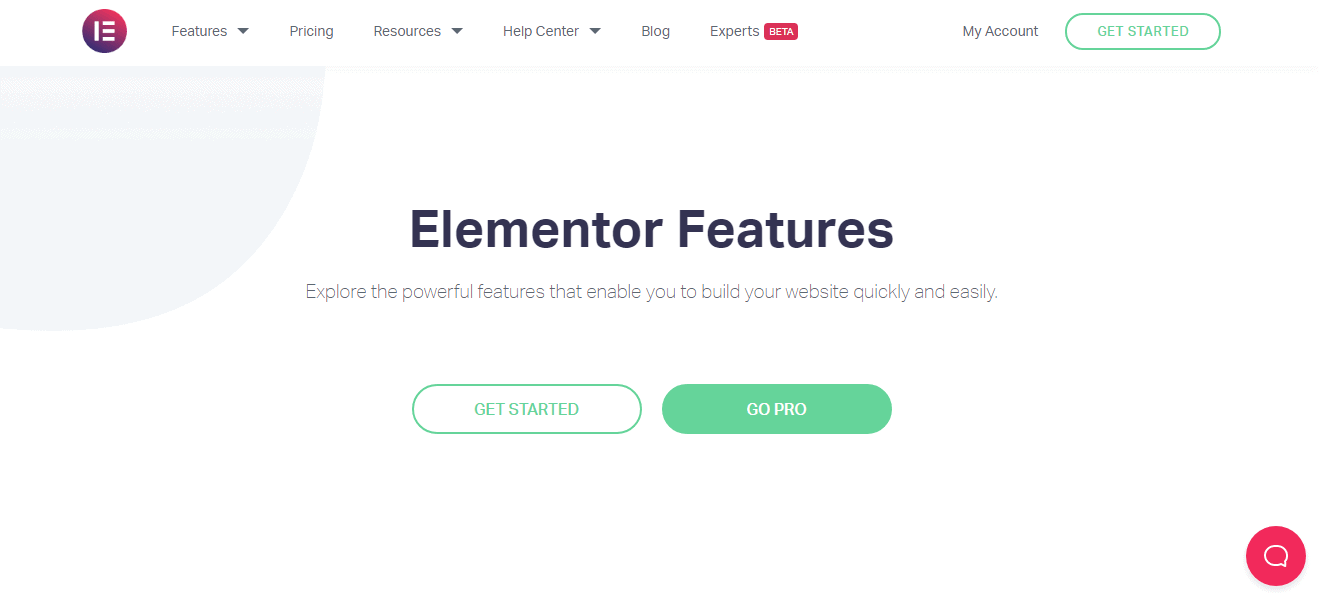 Personalized themes
In today's marketing world, every retailer is searching for an excellent and fastest theme in the market,
I would recommend you to download one of my favorite themes named as Hello Elementor theme, which works faster and also comes with your own personalized themes the way you want. Basically,
Hello, Elementor works only with the pro version of the website and that's why I am going to tell you some alternatives of hello Elementor which you can use in any built-in choices of your site.
Layers 
Layers are the most adaptable and flexible theme, it offers you convenient tools like SEO friendly to customize your theme as per your wish. It also provides rapid personalized places like the header and also footer of your website, blog pages, landing pages, and many more.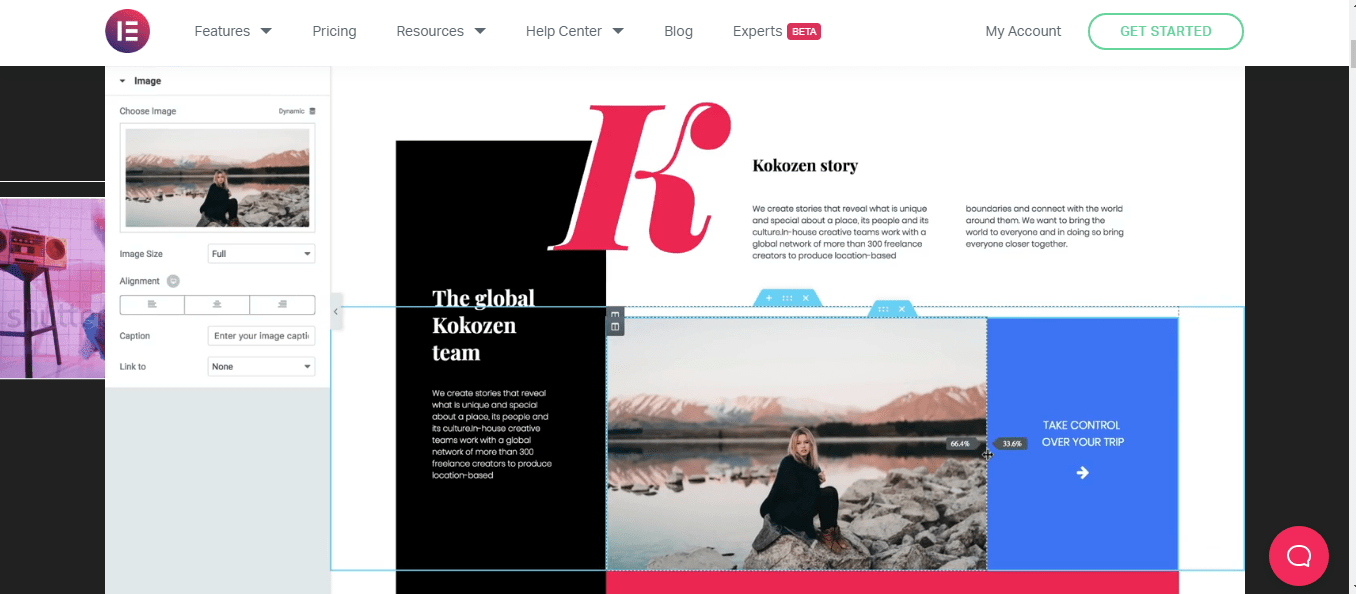 BuWoo
BuWoo is also one of the coolest themes which come with the full premium and free of cost in your subscription plan. It enhances Elementor; excellent widgets are involved in WooCommerce themes and personalized Elementor.
Like Layers it is SEO friendly, various designs of layouts and heading styles are available in these themes. 
Sydney 
If you are searching for the strongest theme for your growing business that can offer the raid function theme for your owning organization, then, Sydney is the best you can choose for your website. It's an alternative to the Hello, which can be organized well with Elementor.  
Astra theme 
A personalized theme must provide some personalized power to their user, Astra theme is one such fastest theme that is also SEO friendly and which can be agreeable by Elementor.
What I like about this theme is that it is fully based on and works for the Elementor site and contains 50 plus pre-built themes in advance, these themes can be easily downloaded with a couple of clicks.
Widgets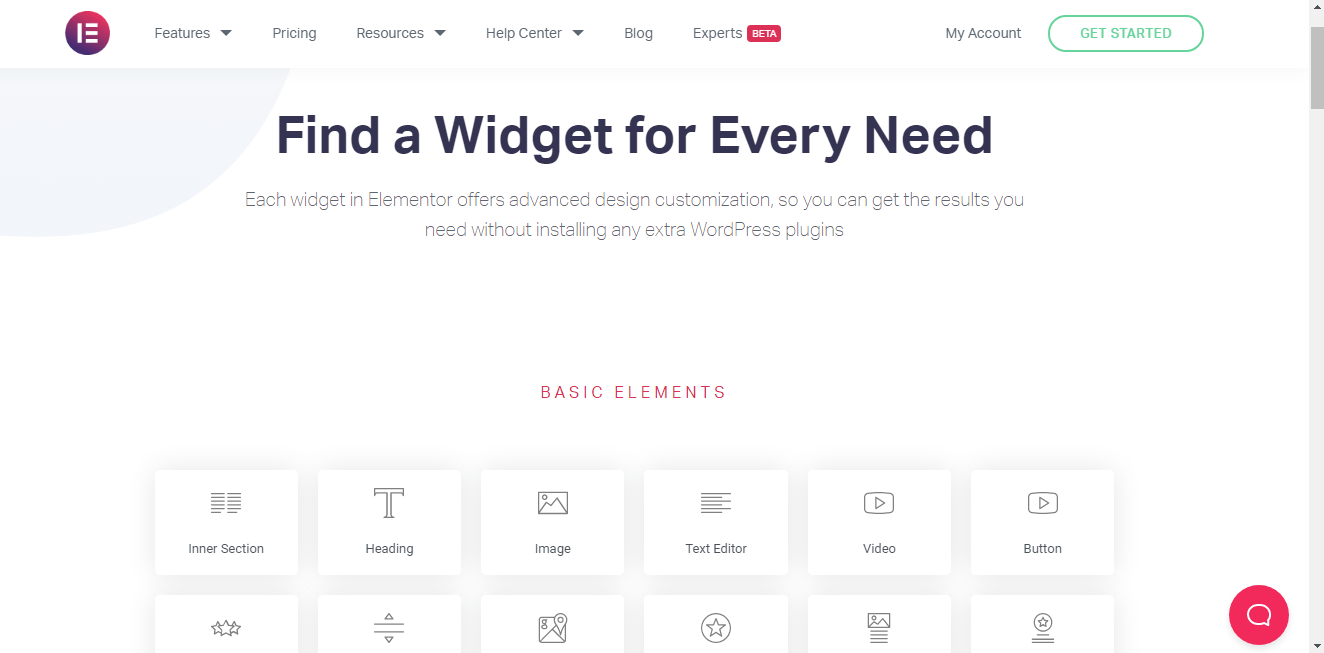 Widgets make your work easy and flexible, you don't have to mess up yourself with multi-options, Elementor comes with those wonderful widgets with easy options and through which the users can have access to it.
The widget is an excellent feature Elementor provides, which you can rarely find in any plugin. You can easily design and make many numbers of pixel-perfect menu designs and styles.
If you want to personalize your own menu, then it's simply done by just a few clicks and by selecting your own layout and styles for your websites.
Elementor has one such widget called a menu anchor widget which permits you to make a single page with excellent and convenient scrolling navigation. 
How To Start A Podcast On Youtube
Animations and pointers
Select your own animations and pointers which can help you to design your own effects with over 50 designs and more for you, however, you just have to go through all the options mentioned so that you can choose the best one for yourself. 
Underlined animations 
It comes with an increase, drop-in, and drop-out option, slide and fade.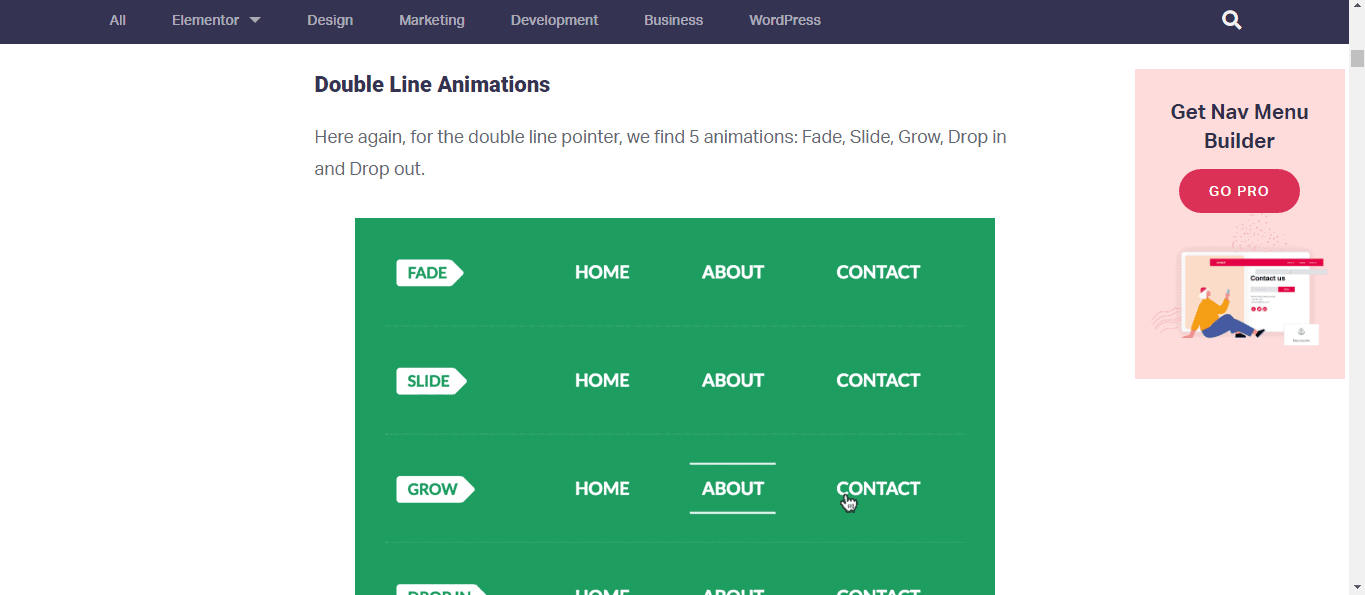 Fixture animations 
It means framed animation used for your menu, it comes with fade, increase or grow, shrink, make, and corners. 
Overextend animation 
It means overline animation, and it comes with features the same as underline animations. Drop-in and drop-out, increase, grow, slide, fade. 
Overlap double line animation
Its features come with the best animations like fade, slide, drop-in, and drop-out.
Framework animation
No, it is not like the fixture animation. It is also called Background animation. Among all the animations, it has the highest number of animations, these can make button design an active feature, GIFs are available and pointers fade, grow, shrink, sweep, left, right, up, and down, vertical and horizontal. 
Texting animation 
Texting has an animation too, and this is a feature used for your website's texts to create it beautifully in all the ways, the pointers here are growing, shrink, float, skew, rotate. 
Mobile phones receptive menu 
Many of the plugins you may see don't work properly on mobile phones, but the Elementor menu set comes with a whole new, different feature that has its separate settings for the mobile menu. It gives us control to utilize this Elementor not only on the desktop but on any comfortable device. The features further include

It has one such option name a breakpoint setting which helps us to identify whether the mobile menu setting works only for mobiles or can also be accessible on both tablets and mobiles. 

Users can have access to the width of the mobile menu program, that is when it is closed the menu is displayed in a limited width but when opened the mobile menu's full width will be visualized. 

You can even select the alignment according to your comfort. 

The feature comes with your personalized color, font, that is, you can design your own toggle button with the borders, and hover states too.

Gives you the control to adjust the width of the menu, so it can be displayed in a brilliant way in any portable design. 
Key features of the Elementor anchor menu.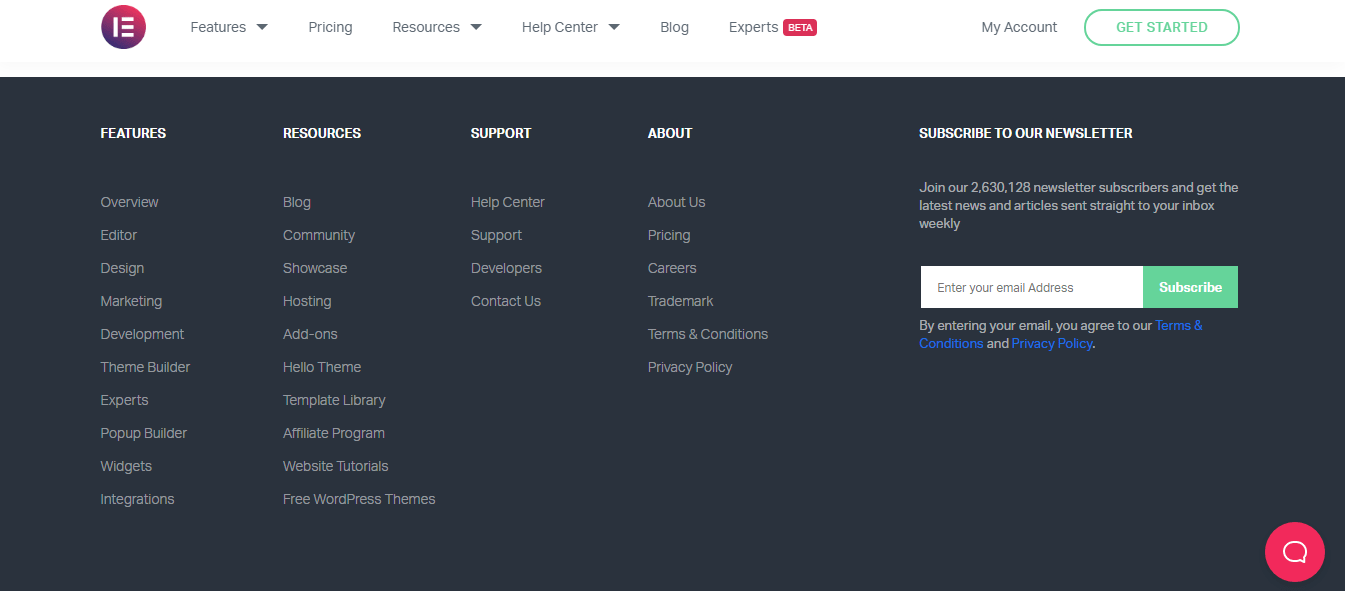 You can share, comment, and like on social media to increase your audience.

Creates exclusive popup builders for increasing sales, and for competitive websites, easy to use and can have control to customize your own websites. 

Elementor provides the display form of the builder, the whole styles and designs are done by the frontend without disturbing your workflow in the middle. 

It offers you excellent 24 hours of customer support.

The users of the website have full access to the upgrades available on their sites. 

Design, style your own site with themes, and available 200+ templates with the pro version. 

Availability of Custom fonts, adobe fonts, huge and dynamic content with role manager on the website. 
Customer Support
Elementor provides the ultimate customer support. It has so many options to help you find answers to your questions that you can be totally tension-free. Let me give you details of that one by one.
Firstly, they have a Knowledge Base that has covered many topics. Then there are the FAQs where all users have asked some of the other questions and have found the answer to that.
You can also search for your question or issue and find the answer there. All of the Elementor community works as one big group together.
So they talk and discuss various issues that may have faced them on a public forum. You can have access to this forum and get your solutions there yourselves. 
A unique form of customer support that they offer is that of video tutorials. I never really understand long written answers or steps to any sort of troubleshooting, so this is my favorite go-to option when it comes to good customer service.
Watching a video makes it easier to understand as well and so is preferred by users. 
Then there is another section for most popular articles that have a list of commonly searched or talked about articles. 
Elementor Pro users have access to a 24/7 support system.
You can also connect with the members on Facebook as well as GitHub.
Pricing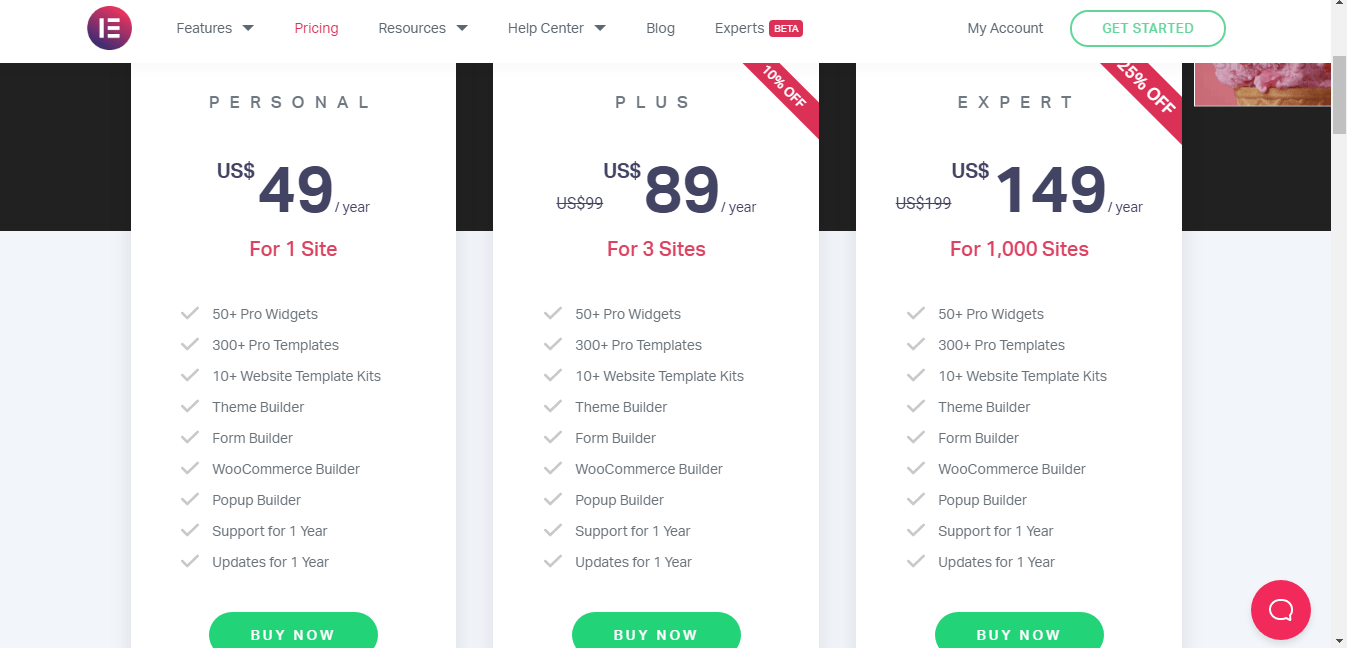 The pricing plans and structure associated with element menu anchor along with some of the explicit and exquisite characteristics offered are as follows-
Plan 1
Pricing- $19 per month.

Storage- 5Gb

Maximum Users and operators -500

Domains included -15

Assurance – provided 1-year support as guaranteed 
Plan 2
Pricing- $49 per month

Storage- 10Gb

Maximum users and operators- countless operators can avail of this plan

Domains included- 20

Assurance- provided full lifetime support
Plan 3
Pricing- $99 per month

Storage- 100Gb

maximum users and operators- countless operators can avail of this plan

Domains included -50

Assurance- provided full lifetime support.
Yet, these pricing plans will help you to unveil and unleash more of its features and characteristics, it will stimulate and facilitate you to choose the best within the minimum and best affordable price as mentioned above.
One has to be rational and pragmatic enough to choose viable and convenient options for themselves. Pricing plans have gained loads of positive reviews, especially in the case of Elementor Menu Anchor.
Think wisely and choose the best for yourself. These pricing plans will help you to find the best services within the limited pricing. The plan can be adopted as per everyone's choice as best suited for them under their own price budget.
Any pricing plan will offer you the best features and services. These characteristics provide you with the best experiences and overview. The following article will further leash and disclose the remarkable benefits it has to offer.
Pros and Cons
User Review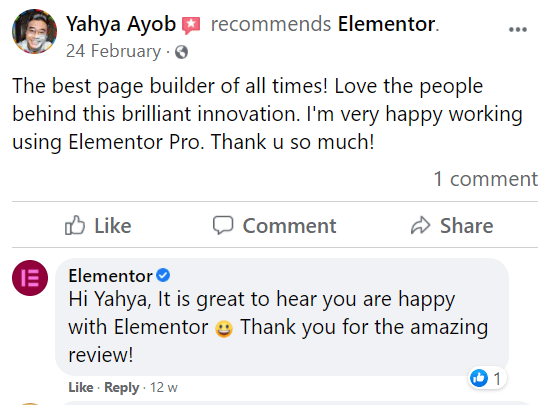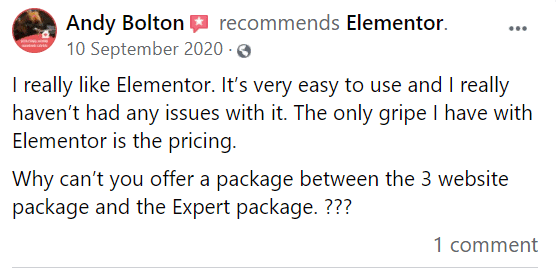 Quick Links:
FAQs On Elementor Menu Anchor
☞How can any operator or user add a column to an Elementor?
Any operator and user can add a column to the Elementor through the following steps mentioned as follows – Step-1 Click on the edit section or column option then go to the style settings option. Step-2 incorporates an EAE option with a wrapper link, click over the option if you wish to avail of this feature and eventually a link would be added to the respected section. Step-3 In the link option, we need to mention the Link of the URL, in particular, which you wish to insert in the column and link tap. Automatically, open it in an altogether new page or window, we could enable or disable it. Open the link on another page, thus, enabling it.
🙋‍♀️What is meant by the menu anchor option in Elementor?
The menu anchor option in Elementor enables you to establish a page with an explicit feature of scrolling navigation option, then comes the menu anchor widget option which has to be incorporated in the topmost widget section which will help you to scroll it in the desired Elementor. Then finally include the menu Anchor's name as mentioned in the custom link of WordPress.
🙎‍♂️ What is a wrapper link?
Wrapper link enables and allows us to insert links wherever we want, but in the Elementor menu anchor links can be included only in some of the particular areas. But with the feature of a wrapper link, we can add links anywhere in a section or links.
📓Elementor Review (Hands-On in 2021): Is it the Best WordPress Page Builder?
Yes, it is. Elementor is famous for a reason - it is unquestionably one of the finest page builders for WordPress. If you wish to try it out, you may do so by downloading the free version from WordPress.org. Then, upgrade to Elementor Pro to unlock all of Elementor's features.
☑️Do I need a WordPress theme if I use Elementor Theme Builder?
Yes. If you choose the Elementor Hello theme as a starting point for your theme builder, your site will be completely bloated-free. Elementor Hello is just the minimal essentials for powering a WordPress site. From there, you may utilize your theme builder to add just the features you want, without adding any unnecessary baggage.
⁉️What's the difference between Elementor (free) and Elementor Pro?
The free edition of Elementor provides an infinite number of design options. However, Elementor Pro equips you with additional professional tools that streamline your process and increase conversions and revenues.
🙌Pricing: How Much Does Elementor Cost?
$ 49 per year is an attractive amount to pay to upgrade to Elementor's pro edition. It costs just $ 99 for a three-site license and $ 199 for a 1,000-site license. All WordPress users may install the free version of Elementor to get acquainted with the plugin's capabilities and limitations.
Conclusion: Elementor Menu Anchor 2023
Elementor menu anchor, such a brilliant plugin. Isn't it? We've learned that a lot of people don't have the patience to scroll through pages and pages of content. Many visitors will abandon your website if they can't find what they're looking for quickly. So having Elementor menu anchor is essential.
Using this menu anchor means fewer clicks from users. Adding this functionality also makes life easier as a designer because you won't need several navigations.
After going through so many builder pages I have selected Elementor because it's the ultimate best support and the way it helps me through instructions. The designs and styles with all the themes make my sites look adorable even in the mobile menu. 
Overall I love the working of this site and I can't believe my money and time have not been wasted after a long research for choosing the best for me and my company, and also as a freelancer. I suggest you give it a try once before you take any further decision about using other plugins or WordPress. 
Elementor Popular Videos
Elementor On Social Media
Page Builder Summit 2021 (@summit_camp) is starting tomorrow! Get your FREE ticket and talk to over a 35 industry experts including @bpines1 . Excited to be sponsoring this great event. See you there! 💻🎉https://t.co/gDtFpUJLBH

— Elementor (@elemntor) May 9, 2021
Step aside and welcome our April 2021 Showcase. 🏆🌷 This month we applaud 10 design agencies from all around the globe. This diverse collection accounts for the Elementor web creation talent around the world. 🌎 https://t.co/bwwOUDQCuu

— Elementor (@elemntor) May 19, 2021