We've prepared some WordPress data to assist you get a better grasp of the world's most popular website-building software.
WordPress may be only 16 years old (which is a long time in internet years), but it is one of the most significant advancements of the last two decades.
It offers a lot of advantages: it's free, it's easy to use, and it has a lot of themes and plugins to select from. This allows you to design a one-of-a-kind website with minimal effort.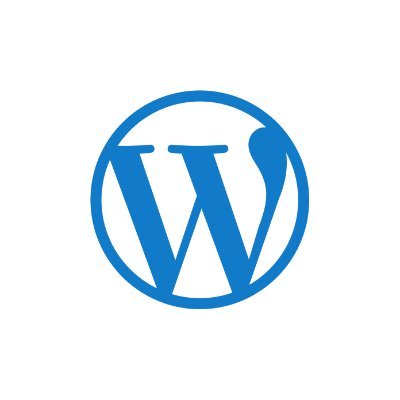 Awesome WordPress Statistics
In 2018, WordPress was utilized by more than 75,000,000 active websites.
WordPress is used by 35% of all active websites worldwide.
Every day, WordPress brings more than 50,000 websites to life.
WordPress pages are visited by over 409 million people on a monthly basis.
WordPress sites allow users to produce blog entries in over 120 languages.
WooCommerce, a WordPress e-commerce plugin, has 4 million active shops.
It powers 30% of all internet stores.
These, together with the other WordPress analytics we've compiled for you, will assist you in seeing the larger picture. By the finish, you'll understand just how vital this CMS platform is to the modern internet.
WordPress's first version, as we know it now, was released in 2003. The genuine beginning occurred two years ago with the debut of B2/Cafelog. WordPress was forked from the original project.
The fork indicates that engineers took the code from B2/source Cafelog and made their own software. Matt Mullenweg and Mike Little took over as the driving force behind WordPress for the first time.
Its popularity continues to grow now.
Fundamentals
Many Languages and Cultures
Did you know that WordPress lays the foundation for blogs written in over 100 different languages?
5. People publish on WordPress in over 120 languages.
Source: WordPress
Quite the international bunch we have here.
Here are some language stats directly from WordPress' very own site:
English: 71%
Spanish: 4.7%
Indonesian: 2.4%
Portuguese (Brazil): 2.3%
French: 1.5%
Russian: 1.3%
German: 1.2%
Italian: 1%
Turkish: 0.7%
Dutch: 0.6%
Most bloggers still write in good ol' English. With that said, more and more people are writing in different languages. The WordPress team is working on translating their services in as many languages as possible.
Which is great, considering that…
6. WordPress has a monthly visitor count of 409 million.
Source: CodeinWP
"How can I view visitors on WordPress?" is a frequently asked question.
Each WordPress site includes a "Stats" tab that allows you to track your visitors. There are two types of data available here: page views and unique visitors.
What constitutes a distinction between the two?
It's actually fairly simple.
A view occurs when someone loads or reloads your page.
A unique visitor, according to Techopedia, is someone who visits a website for the first time over a specified time period (usually a month). Its uniqueness is determined by its IP address. They lose their uniqueness the next time they enter the same timeframe.
In reference to that,
7. WordPress has a greater unique visitor count than Twitter.
Each month, they receive 163 million unique visitors, according to WordPress data. Twitter, on the other hand, receives 156 million unique visitors within the same time period.
It's now time to compare and contrast WordPress.com with WordPress.org.
In other words, the critical distinction is in the hosting. WordPress.org encourages the use of software that must be hosted on one's own server.
It enables you to customize your website through the use of plugins and themes. If you're a true nerd, you can even alter the backend code yourself.
On the other hand, WordPress.com will host, manage, and otherwise take care of everything.
Bear in mind that you will need to pay if you require more than 3GB of storage. Additionally, if you like to have an ad-free website, you must purchase the premium version. If you take blogging seriously, this upgrade is a must-have.
Finally, there is one more piece of the WordPress puzzle that has its own set of statistics. It contributed to WordPress' transition into something no one anticipated: an e-commerce platform.
Master of E-Commerce
Quick Links: