In recent years, many YouTubers have found success by incorporating affiliate marketing into their videos.
But what is affiliate marketing? How does it work? And is it worth it? Let's take a look at the basics of affiliate marketing and explore how it can be used to make money on YouTube.
What exactly is Youtube affiliate marketing?
Before we discuss what YouTube affiliate marketing is, let me clarify what the YouTube Partnership Program is not.
Ads will often appear when you're watching videos on YouTube from creators who have at least 1000 subscribers and at least 4000 hours of legitimate public viewing in the previous year. They are undoubtedly profiting from this.
You may anticipate that it will take some time for you to achieve this degree of popularity.
You're probably still not there. But don't worry; affiliate marketing can help with that; even tiny company owners may profit greatly from this business strategy.
For affiliate marketers, YouTube is a very lucrative and handy medium.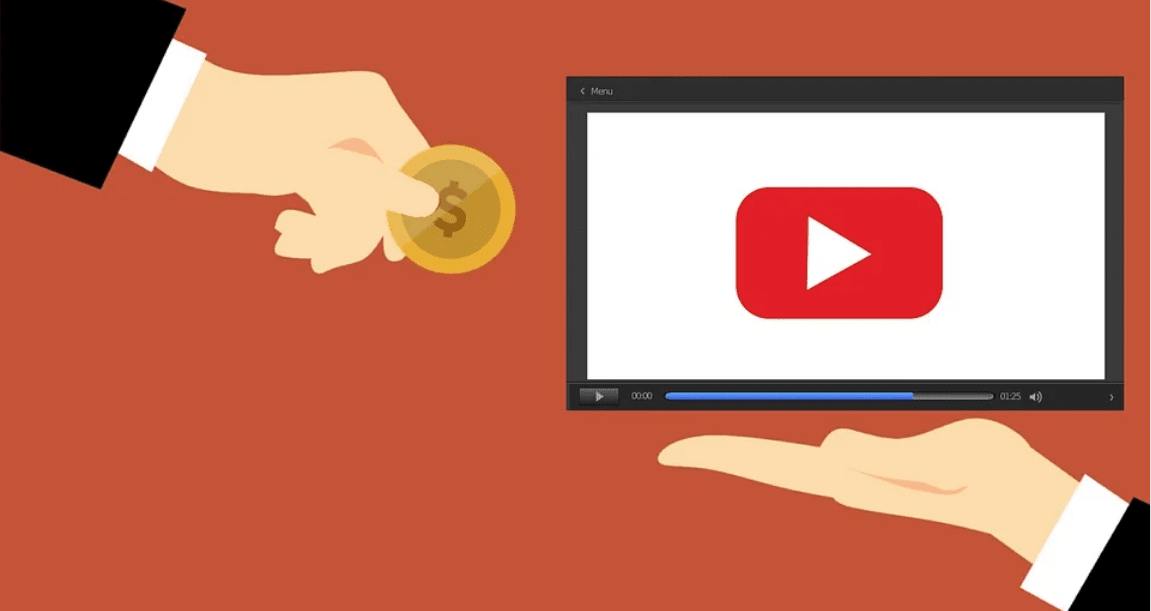 P.C: PIXABAY
James Charles, a well-known beauty expert, and YouTuber earns roughly $80k for every video and an estimated $20 million annually. And for the time being, that's with 25.5 million members.
But let's look at a more concrete, everyday example: Lawrence Systems. This channel, which was founded in 2014 and had 187k members, covers computers, IT business, open source, and other subjects.
Each month, the channel brings in roughly $2.5k. Less than James Charles, but unquestionably a more achievable objective.
Making videos and starting the YouTuber lifestyle may first seem intimidating, but once you get the feel of it, it really is easy.
If you don't already have one, your YouTube channel might serve as your primary selling channel in addition to your affiliate marketing blog.
FAQs About Youtube Affiliate Marketing
What is Affiliate Marketing on YouTube?
Affiliate marketing on YouTube involves promoting products or services of another company on your own YouTube channel and receiving a commission for each successful sale. This can include using videos to introduce the product, creating tutorials related to the product, displaying banners or links in your video descriptions, and more.
Who does affiliate marketing on YouTube?
Anyone with a YouTube channel that has an audience can engage in affiliate marketing. Popular YouTubers often take advantage of this type of promotion as it can be extremely lucrative. It's important to note that there are strict rules about disclosure when using affiliate links; you must make sure that viewers know if you are using affiliate links in your videos.
Is it worth doing affiliate marketing on YouTube?
Yes, it can be very worthwhile to do affiliate marketing on YouTube. If you have an engaged audience that trusts and follows the content you produce, you can earn a significant commission through sales made via your channel. Additionally, many companies offer higher commissions for successful referrals or encourage sales with promotions and exclusive discounts. That said, it's important to be aware of the potential risks associated with this type of promotion; if done incorrectly, you could damage your reputation and relationships with viewers.
What are some tips for successful affiliate marketing on YouTube?
The key to successful affiliate marketing on YouTube is authenticity. It is important to be transparent about the fact that you are using affiliate links in your videos when necessary and not try to mislead your viewers. Additionally, it's beneficial to ensure that your content resonates with your target audience; create content that truly adds value and showcases why they should purchase the product or service you're promoting. Finally, make sure to track sales closely so you can adjust your promotional strategy as needed.
Are there any common mistakes to avoid when doing affiliate marketing on YouTube?
One of the most important things to avoid is spammy or deceiving advertising. If viewers feel like they are being misled, they will be less likely to trust your content in the future. Additionally, it's important not to overuse affiliate links as this can come across as desperate and be off-putting for viewers. Finally, make sure that you are engaging with your audience; answer questions, ask for feedback, and build relationships with viewers to ensure a successful campaign.
Quick Links:
Conclusion: Youtube Affiliate Marketing 2023
Affiliate marketing has become increasingly popular among YouTubers in recent years as an easy way to make some extra money off of their videos.
Before deciding whether or not this route is right for you, take some time to consider exactly what kind of content creator you want to be—are you more interested in making money off your videos or providing meaningful content for your viewers?
Once you have answered this question, then you can determine whether affiliate marketing is right for you and start exploring which companies might fit best with your channel's specific niche!